Besides his elegant style, sexy British accent and chiseled cheekbones, there are many other reasons why we love Nicholas Hoult.
His Hot Buns in The Great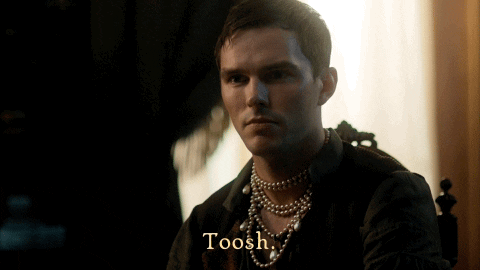 Hoult single-handedly got a generation of adoring fans interested in 18th-century Russian historical fiction, a feat most history teachers cannot even claim. His role as Russia Peter III in The Great is both funny and salaciously sexy. Let's face it. The reason why we're glued to the screen are his bare assets in the show, and they definitely did not disappoint.
He Has An Effortless Style
Hoult is incredibly stylish. While his red carpet looks could be attributed to a great stylist, beyond the red carpet, Nicholas has been photographed on the streets looking effortlessly stylish. It takes panache to pair a floral shirt with a salmon-pink bomber jacket.
He's Dedicated To His Craft
From Warm Bodies to Mad Max: Fury Road to the X-men franchise, Hoult is not afraid to get ugly for his roles. Underneath all the prosthetics and grotty makeup, his dedication to his craft makes him one of the most sought after actors of his generation.
He's Red-Carpet Ready. Always.
This Dior Homme outfit at the Vanity Fair Academy Awards after party is everything.
His Ol' Blue Eyes
His stare alone could reveal your soul's deepest secrets and we are all too willing to open up.
Related Articles: 
Thirst Trap Thursday: Why Rising Star David Corenswet Should Be On Your Radar
Thirst Trap Thursday: Fai Khadra