I could stand in front of a mirror for hours and examine my pores one by one—but I know that picking and prodding at acne is frowned upon by most dermatologists, as it can leave behind marks or spread bacteria. But the best blackhead remover tools allow me to clear gunk from my pores—safely—without permanently damaging my skin.
"While it is satisfying to see the content come out of the pores, these tools are a short-term fix and do not prevent future blackheads," says California-based dermatologist Suchismita Tia Paul. "With blackhead removal tools, you remove dirt, debris, and dead skin cells, but it is only temporary because the pores can get clogged again."
While it can be entertaining to watch old blackheads meet their demise, it's important to extract properly and to not overdo it. Before going in with a tool, ensure your face, the tool, and your hands are clean (Paul even recommends using a glove). To loosen the content within pores, try steaming your face for 10 to 15 minutes before extracting. Using a blackhead removal tool should never be painful, so use light pressure and push the clogged pore upward, Paul explains. In between extraction sessions use ingredients like salicylic acid, retinoids, and benzoyl peroxide to prevent and treat incoming blackheads.
From comedone extractors to ultra-sonic scrubber devices, these 12 tools are both satisfying to use and expertly remove blackheads–without leaving behind permanent marks.
Related article: The 17 Best Korean Skincare Products For Your Entire Routine
---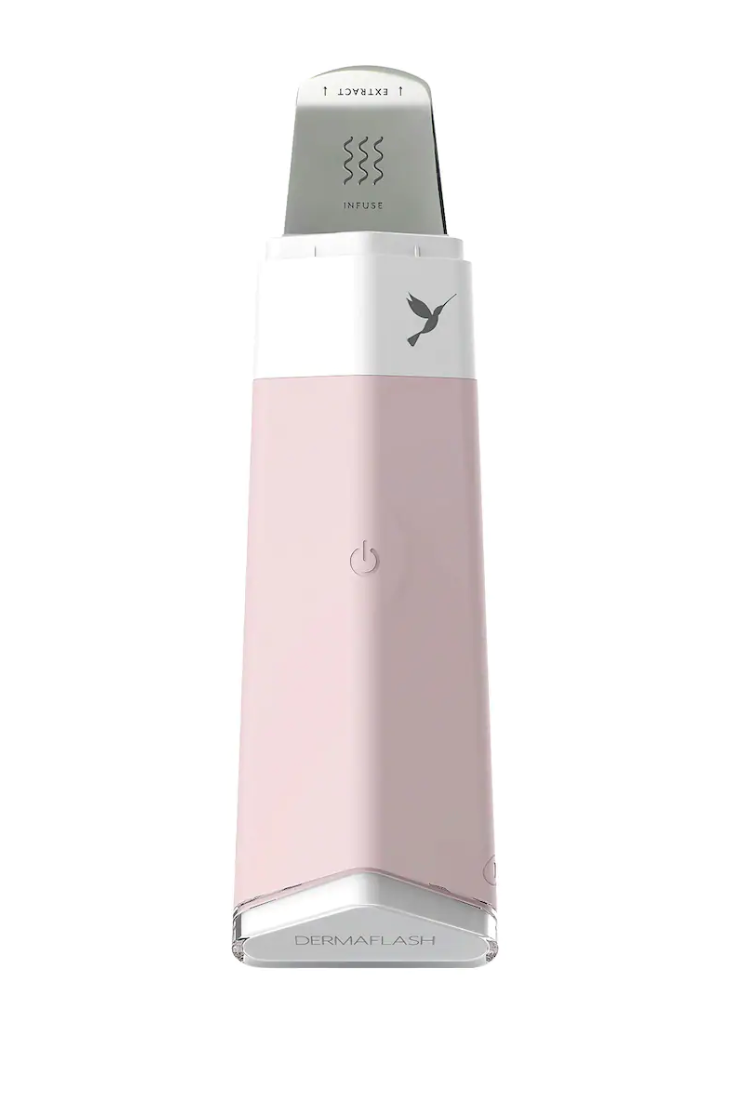 Best For Everyday Use
Dermaflash Dermapore
PROS
CONS
Dermaflash's pore spatula is gentle enough to use daily to get rid of dirt and grime, as well as rid pesky blackheads.
Customer Review:
"This actually takes out all gunk out of your pores. Battery lasts a good while." – Mai1214
| | |
| --- | --- |
| Power source | Charger |
| What It Is | A powerful ultrasonic device that quickly unclogs pores and enhances the penetration of your favorite serums, masks, and moisturizers. |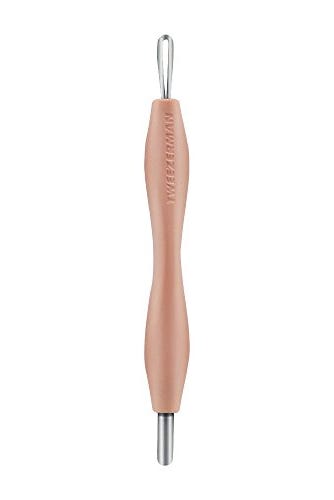 Best For Dry Skin
Tweezerman Clear Complexion Facial Tool
PROS
Exfoliating
Good for nose blackheads
CONS
Exfoliation is key to reducing blackheads. Use this pore extractor to gently push out unwanted zits in hard-to-reach places like the contours of the nose. Then, flip it over and use the exfoliator side to remove flaky skin and build-up that eventually leads to pimples.
Customer Review:
"Best face tool. Ease of use works as described" – Zafar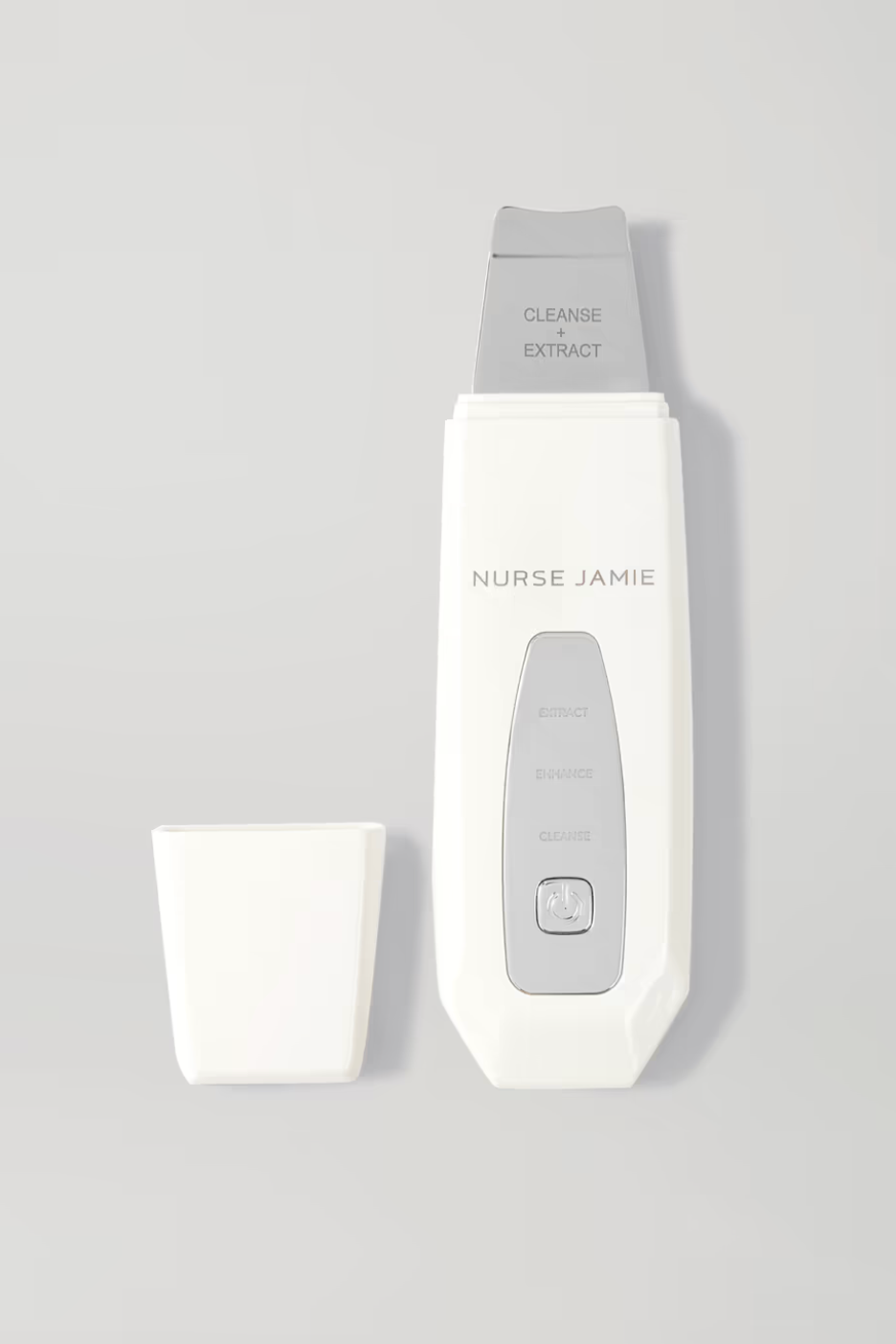 Best For Multitasker
Nurse Jamie Dermascrape Ultrasonic Skin Scrubbing & Skincare Enhancing Tool
PROS
Helps with product absorption
CONS
This 3-in-1 scrubbing tool cleanses, extracts blackheads, and works serums into your skin with the enhance setting.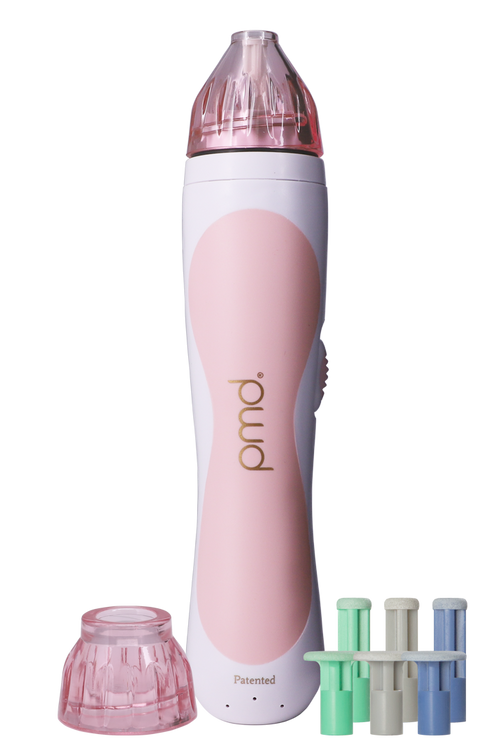 Best Customisable Device
PmD Personal Microderm Classic
PROS
Suitable for sensitive skin
CONS
This PMD device has a variety of crystal discs depending on the level of intensity you want that slough off dead skin, plus suction to remove the dirt deep in pores.
Customer Review:

"This has been great for my face!! My skin has gotten so much smoother and more even toned in just two weeks." – Allisyn B.
| | |
| --- | --- |
| Feature | Eight exfoliation settings |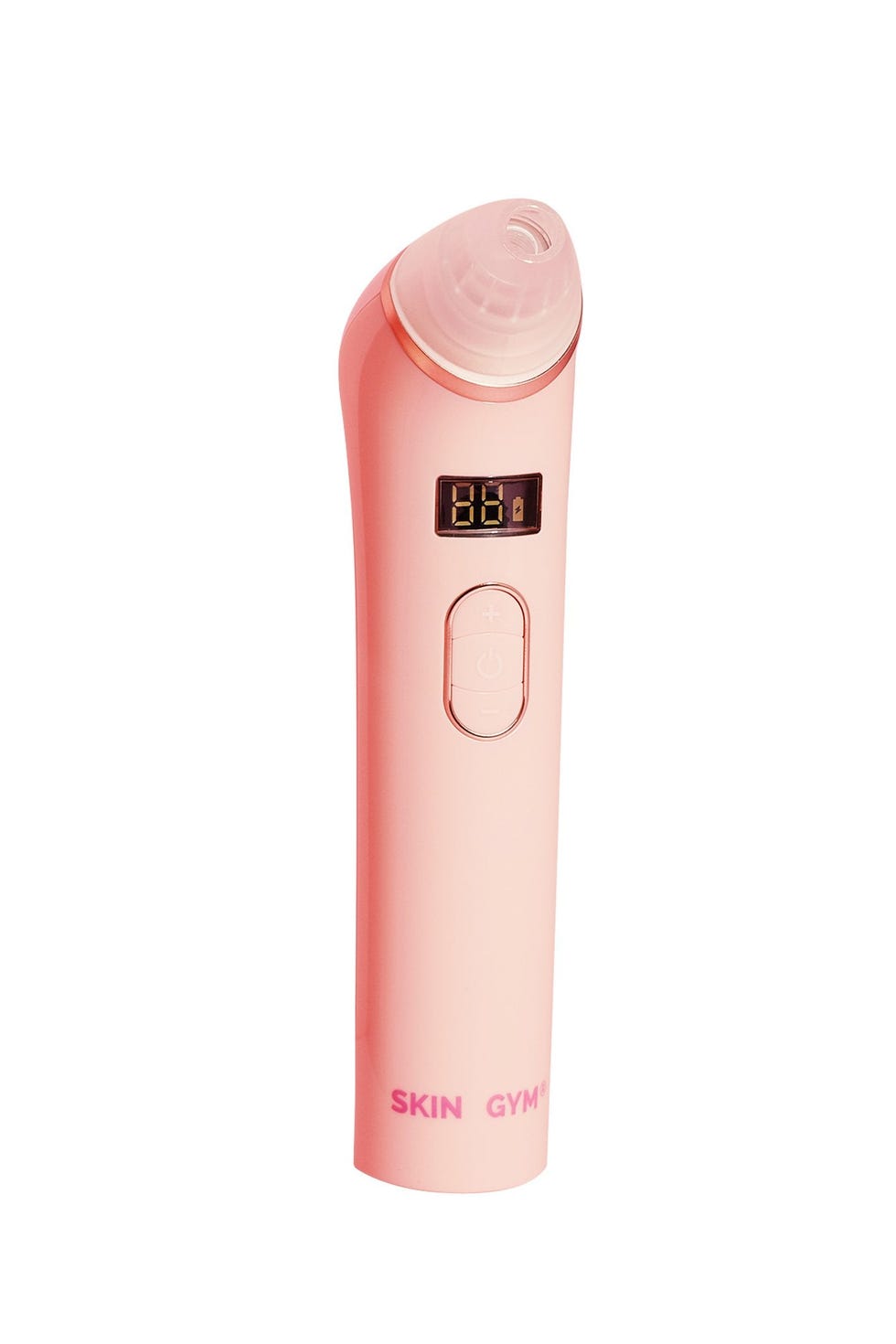 Best For Full-Body
Skin Gym Porie Pro Blackhead Tool
PROS
CONS
Another great suction device, this Skin Gym device has four different device heads depending on the area you want to extract, from your chin and nose to your back.
Customer Review:
"It definitely takes some practice if you haven't used one before so start off slow. I usually do this after taking a long shower and see good results the next day." – Sam S.
| | |
| --- | --- |
| Features | Four interchangeable attachments |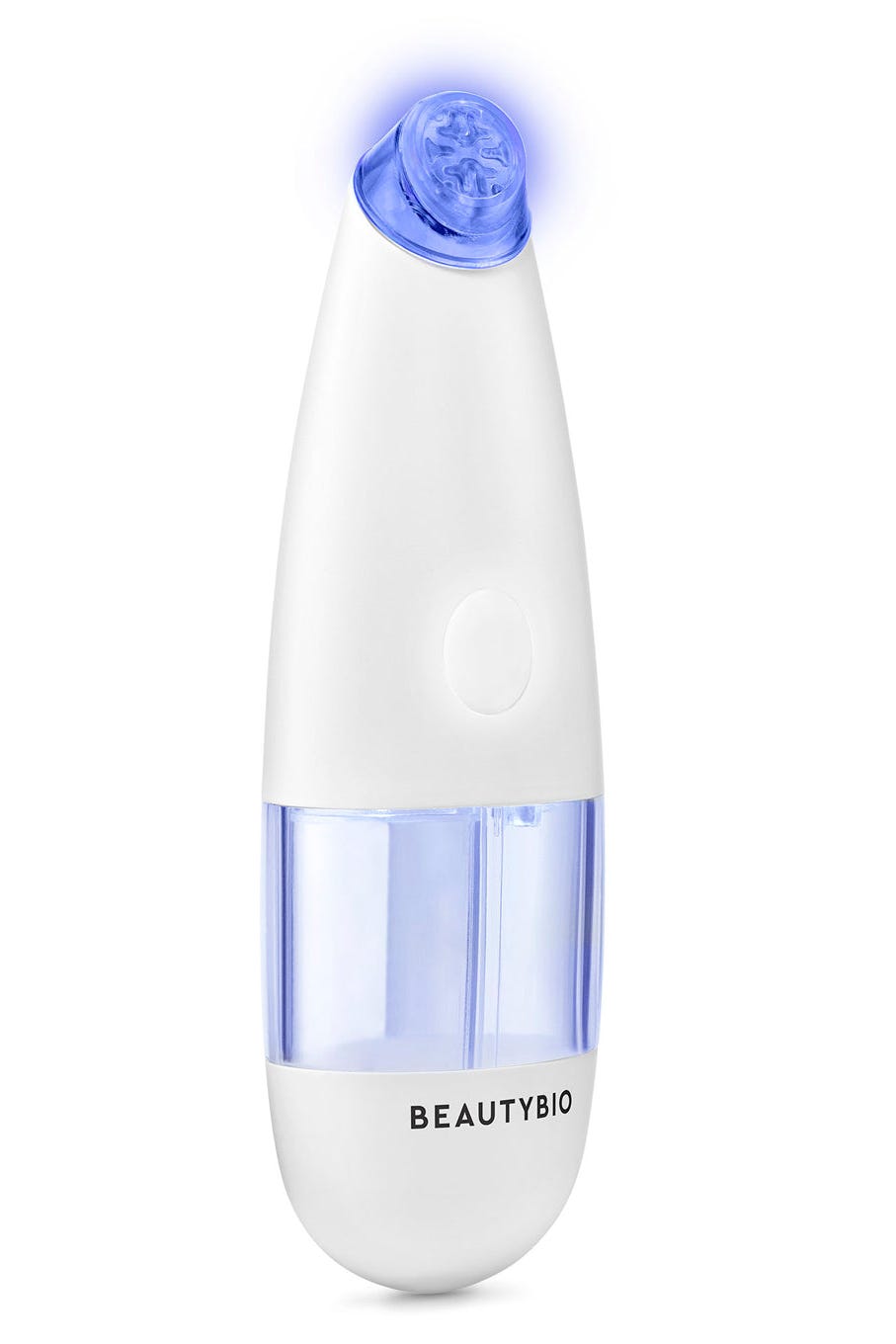 Best For Acne
BeautyBio GLOfacial
PROS
Hydrating
Contains salicylic acid
Kills acne
CONS
Tackle acne and breakouts from every angle with the BeautyBio GloFacial. It pulls out dirt and oil, while blue LED light kills bacteria, and the skin is infused with anti-acne salicylic acid and hydrating hyaluronic acid (moisture helps to heal breakouts quickly).
Customer Review:
"I love facials. Like I'm borderline addicted to them. This tool and the concentrate are med spa quality. I feel like I should send a breakup gift to my esthetician!" – EEH
| | |
| --- | --- |
| Features | LED light |
| Ingredient Spotlight | Salicylic acid |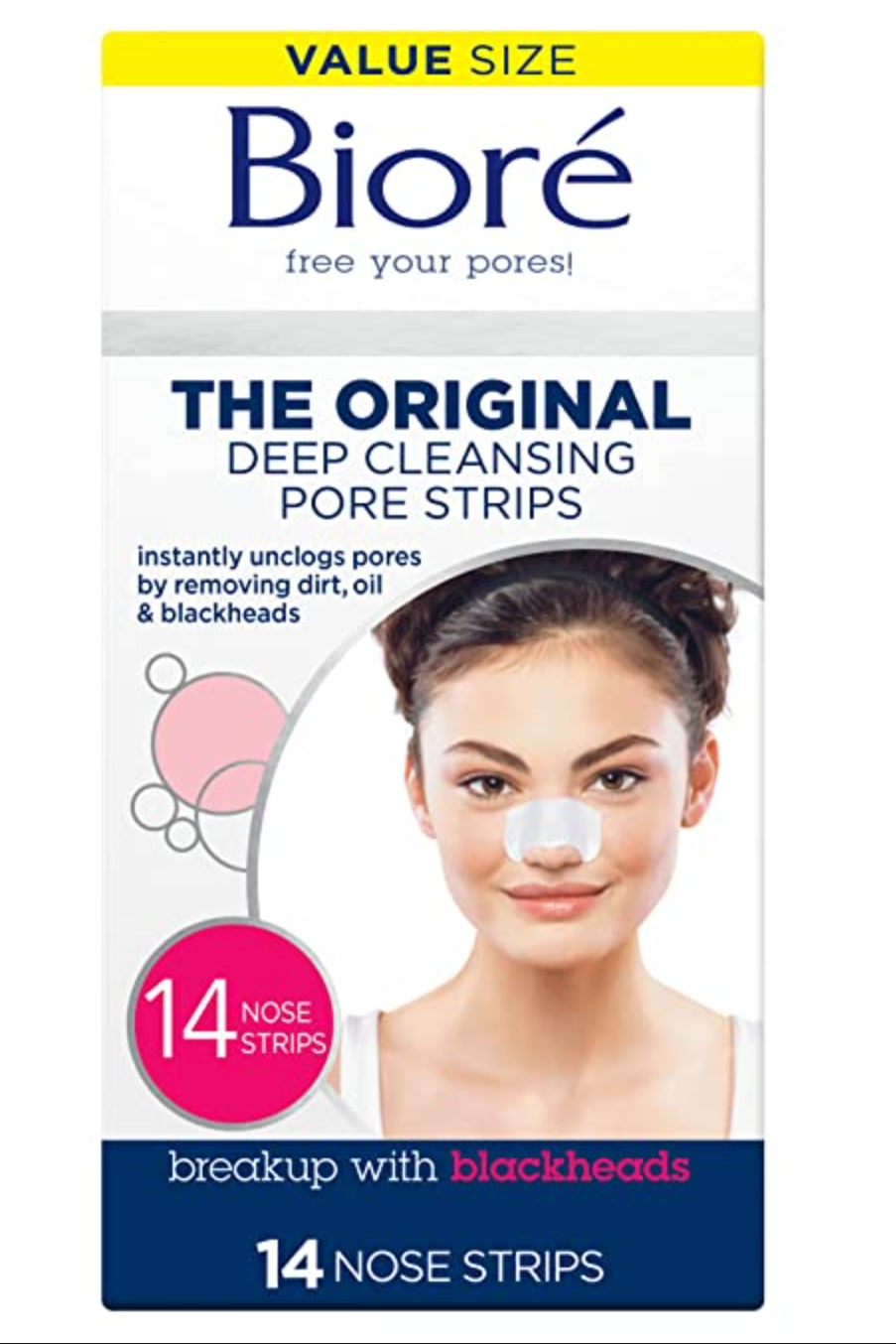 Best For On-The-Go
Bioré Original Deep Cleansing pore Strip
PROS
Affordable
Comes in a pack
CONS
While this isn't technically a tool, we love this strip for getting out under-the-surface blackheads. Biore's Pore Strips are iconic for a reason: They use a patented c-bond technology as a magnet to connect to pore plugs and lift grime and oil.
Customer Review:
"Works good application maters!!!!!!!! Follow the directions. Make sure your nose is very wet and apply nicely so wraps your nose nice and use a hair dryer to dry it and I promise it'll do great." – Cierra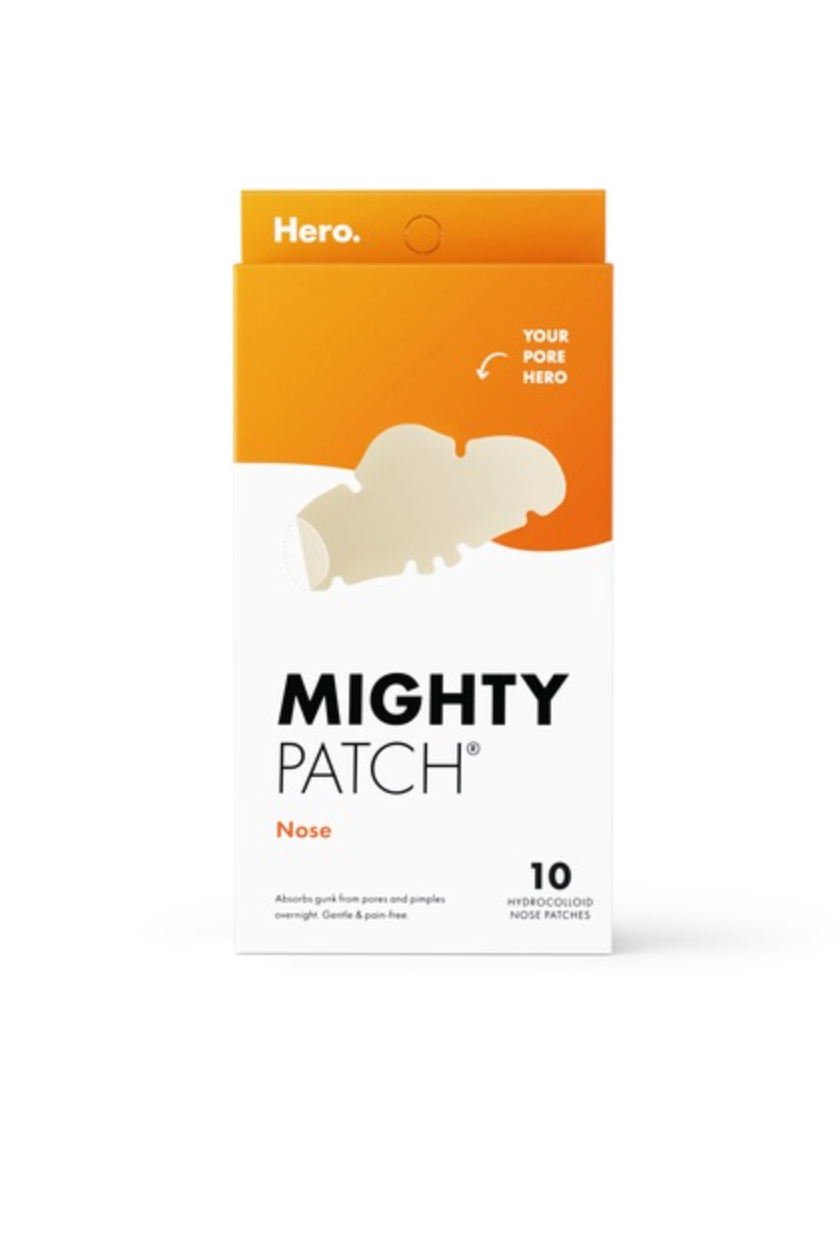 Best For Sensitive Skin
Hero Cosmetics Mighty Patch
PROS
CONS
For a gentler pore strip, try Hero Cosmetics' Mighty Patch, which uses hydrocolloid to absorb oil and loosen up dirt from pores that lead to blackheads. Experts suggest to wear the patch overnight, and then follow with a purifying wash, like Murad's Acne Control Clarifying Cleanser, to remove the grim the patch helped to bring to the surface.
Customer Review:
"The best nose patch I have ever used! I wore overnight and woke up to the clearest skin and pores. 100% recommend" – Hannah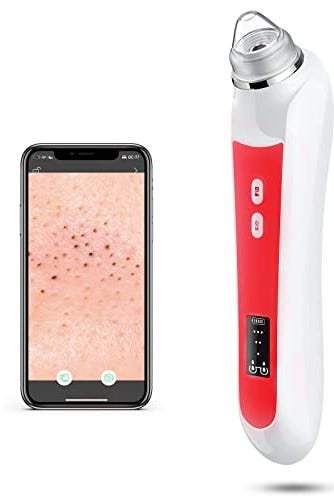 Best For Oily Skin
Ottleba Blackhead Remover Vacuum, Black Head Extractions Tool with Camerafor
PROS
CONS
For a satisfying clean out of your pores, try this high-tech blackhead remover, which has a built-in camera and eight LED lights so you watch the extractions live on your phone.
Customer Review:

"Loved it, my daughter had a couple of big blackheads that were painful to remove by hand. They had been there for awhile and no matter what we tried they were just stubborn and wouldn't come out. I bought this for her to try and it worked!" –Veronica
| | |
| --- | --- |
| Features | 20x magnifying setting, LED light |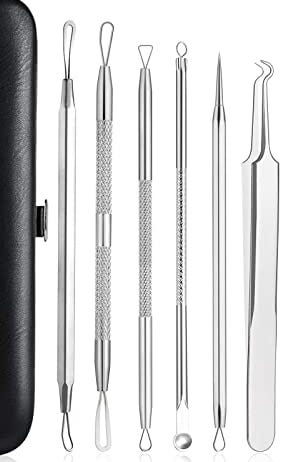 Best All-Around Pick
JPNK JPNK Blackhead Remover Tool Comedones Extractor Acne Removal Kit for Blemish, Whitehead Popping, 6 Pcs Zit Removing for Nose Face Tools with a Leather Bag
PROS
CONS
For any type or size blackhead, this set has six different types of extractors and is made with stainless steal to minimize irritation while still being effective.
Customer Review:

"Overall, this kit is exactly as described. The tools seem to be great quality and are straightforward to use, although I highly recommend that everyone looks up the proper use of each piece to avoid any damage to your skin." –JP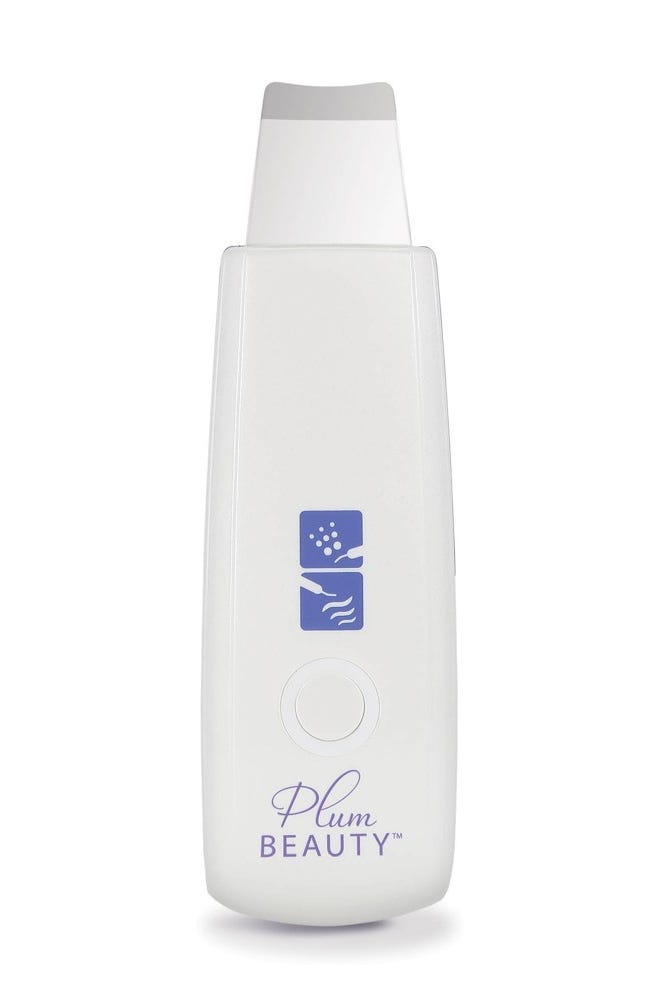 Best Affordable Pick
Plum Beauty Plum Beauty Ultrasonic Facial Spatula – 1ct
PROS
CONS
For under $50, this spatula carefully vibrates to dislodge deep-set blackheads out of pores. It's gentle enough to use daily so prevent blackheads and ensure you maintain clean skin.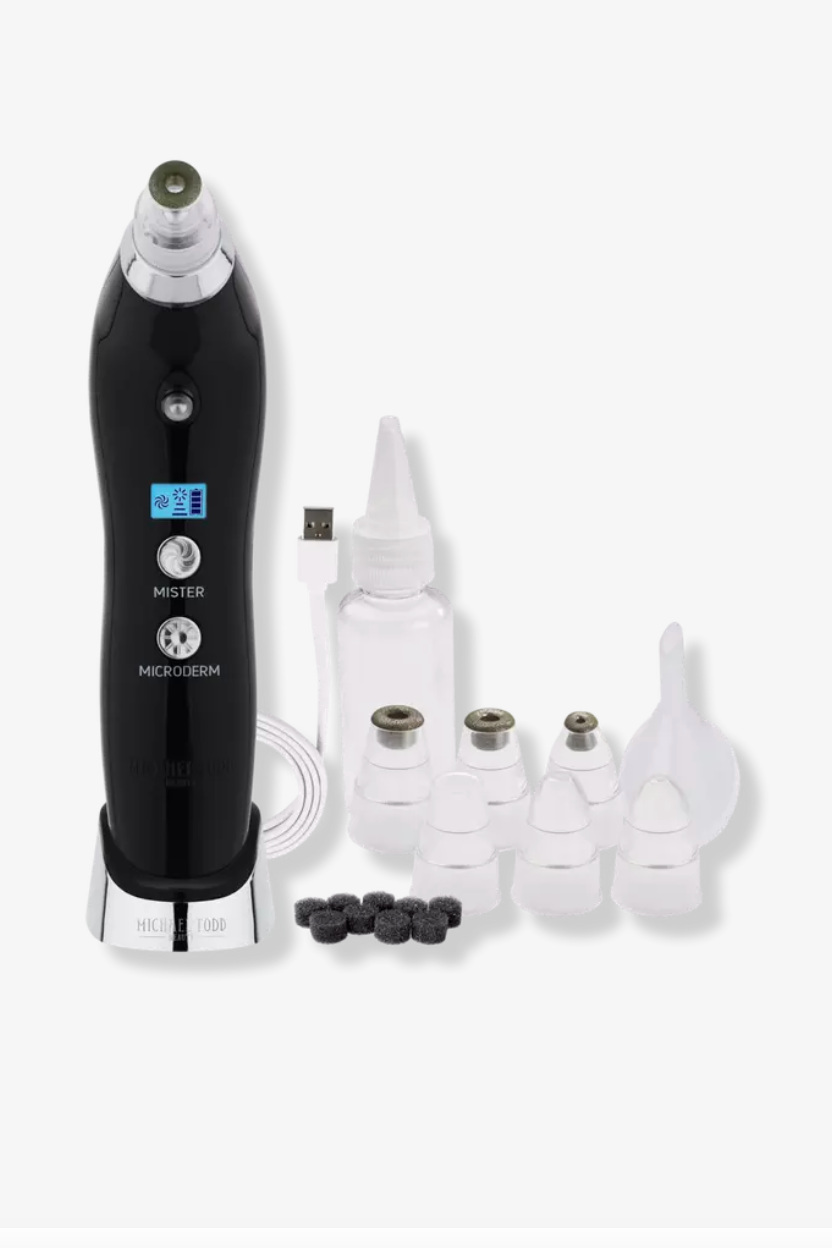 Best For Sensitive Skin
Michael Todd Beauty Sonic Refresher Wet/Dry Sonic Microdermabrasion & Pore Extraction System with MicroMist Technology
PROS
CONS
This microdermabrasion and pore vacuum device from Michael Todd Beauty has a slew of diamond tips to exfoliate and extract in one swoop. Finish with the mist setting to calm any irritation and tone skin.
Customer Review:
"You wouldn't think that any machine bought from a store is strong enough to suck the stuff out from you pores but this tool does it! And the mist feels great after doing the treatments. My pores have literally shrunk and my makeup application looks so much smoother. I will definitely always have this included into my regimen." – Brice
| | |
| --- | --- |
| Features | Waterproof, 3 speed settings, misting device |
---
What are blackheads?
Blackheads are the most common type of acne. "Blackheads, also known as closed comedones, occur when the pores or hair follicles are clogged due to excess oil or dead skin cells forming a bump," says Paul. "If the skin over the bump opens, then the air oxidizes it and the bump appears black."
Hearst
Are blackhead removal tools bad for your skin?
Any time you mess with acne, there is a slight risk. "If done improperly, you could push the dead skin cells or dirt, clogging the hair follicles deeper into the pore and can potentially make it worse or introduce bacteria leading to an infection," Paul explains. "You can also cause irritation and inflammation leading to hyperpigmentation and scarring." To avoid improper extractions, make sure you use gentle pressure and clean the area after using any type of extracting tool.
Hearst
Meet The Experts
Hearst
This article originally appeared in Harper's BAZAAR US.