At the Spring 2023 runway shows, models' faces were a minimalist blur of velvety taupe, beige, and brown—spiked with smudgy eyeliner—that conjured the Supers (Christy, Kate, Cindy, Linda, Naomi) and made it official: The '90s are back.
As a young Gen Xer who came of age during that decade, I'm conflicted. When did my past become vintage? Vintage is a poodle skirt, hippie fringe, disco dazzle. Our '90s-era aesthetic was raw and real, a modernist eff-you to '80s excess. We were too cool to become nostalgia fodder. However, as someone who also persuaded my high school pom squad to swap our red lip colour for nut brown, who smelled like teen spirit, yes, but also CK One and the vanilla-scented M.A.C lipsticks I ordered from an 800 number—and who, by the decade's end, was reporting on trends as a beauty editor—I applaud it. Nineties beauty nostalgia feeds my soul.
As with any retro revival, though, it's about adapting the looks for today, lest you look like a relic. So, in search of the best ways to modernise '90s trends, I consulted the architects of some of the era's most iconic moments.
THE SKIN
At Dior, Jason Wu, Fendi, and Chanel, the runway beauty vibe for spring was clean and slightly dewy—an updated version of the complexions at Calvin Klein's era-defining Fall '93 show, where legendary makeup artist Dick Page staged a fresh-faced revolution.
"It was Kate Moss's second season walking for Calvin, and the look got quite a backlash from the beauty industry," recalls Page. "The general sentiment was, did you really send models out with no mascara?" He did, in fact, and the models wore little more than Vaseline on their eyelids, cheeks, and nose. "The 'not caring' felt different," he says. "Less sportif."
If going bare feels a bit too natural for you, makeup artist Bobbi Brown, whose eponymous makeup collection was a '90s staple (and who now helms clean-beauty brand Jones Road), suggests applying a sheer foundation. "With a shade that truly matches your skin, it can look like you're wearing no foundation at all," she suggests, adding that a bit of bronzer will warm the skin in a way that feels more 2023. "It creates the healthy, athletic look that Cindy Crawford owned back then—and still does today."

THE BROW
While skin was natural in the '90s, brows were decidedly not. "I remember Kevyn [Aucoin] backstage using a mechanised tweezer that pulled out several hairs at a time," says makeup artist Troy Surratt, founder of Surratt Beauty and a protégé of Aucoin's. "He tweezed out Cindy Crawford's brows, and her agent was furious. But then, almost overnight, she got even more bookings."
On the Spring 2023 runways, barely there brows were de rigueur once again. At Vivienne Westwood, they were drawn pencil thin; at Victoria Beckham, Roberto Cavalli, and Marc Jacobs, they were bleached. Surratt cautions, however, against overzealous tweezing. I agree—and I would know. In an attempt to channel Madonna's Bedtime Stories–era arches, I once tweezed my brows into oblivion. At the time, I thought I looked chic (if a tad startled), but my brows never completely grew back. So, if you're aiming to emulate the anemic arches of Alexa Demie, Bella Hadid, or Jodie Turner-Smith, proceed with caution. Try using a touch of concealer to feign sparse brows—or fill them in with a sharp pencil rather than powder to create a thinner, more refined look. Just be conservative, says Surratt. "You don't want apostrophe arches."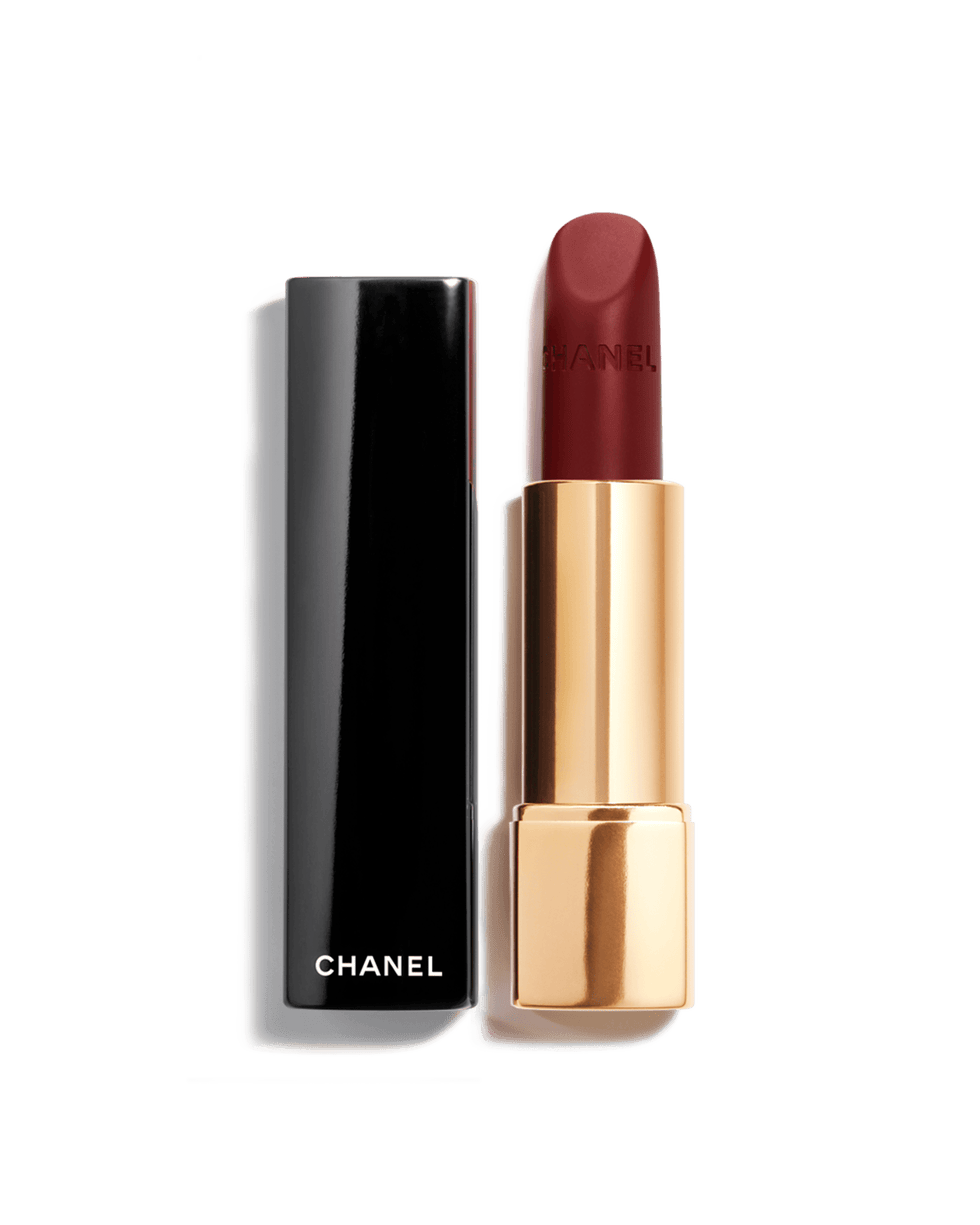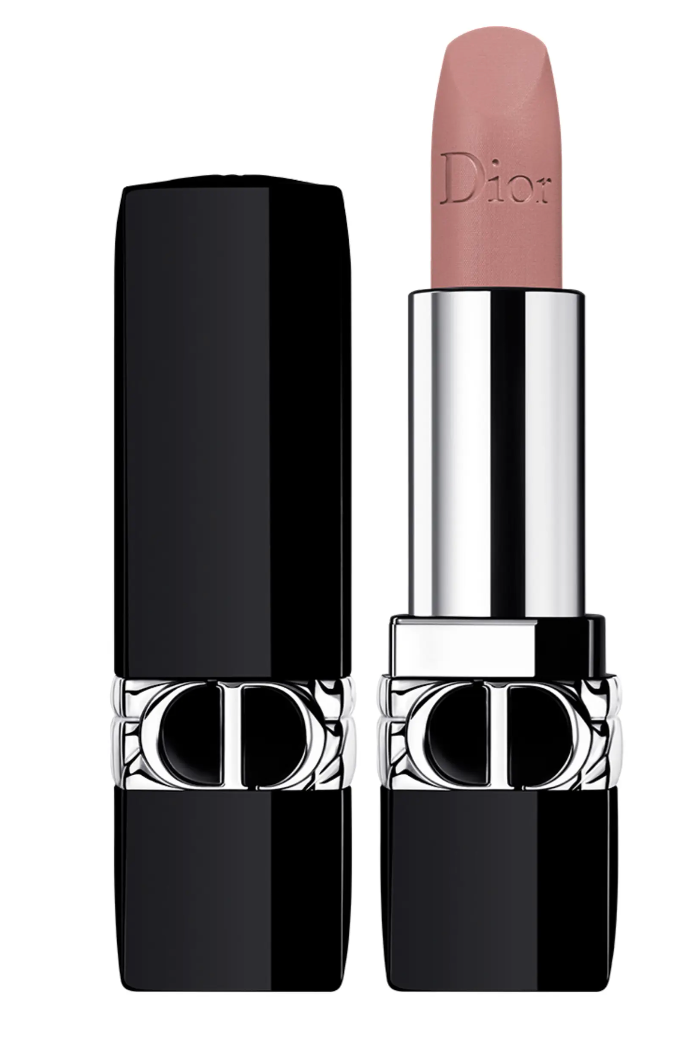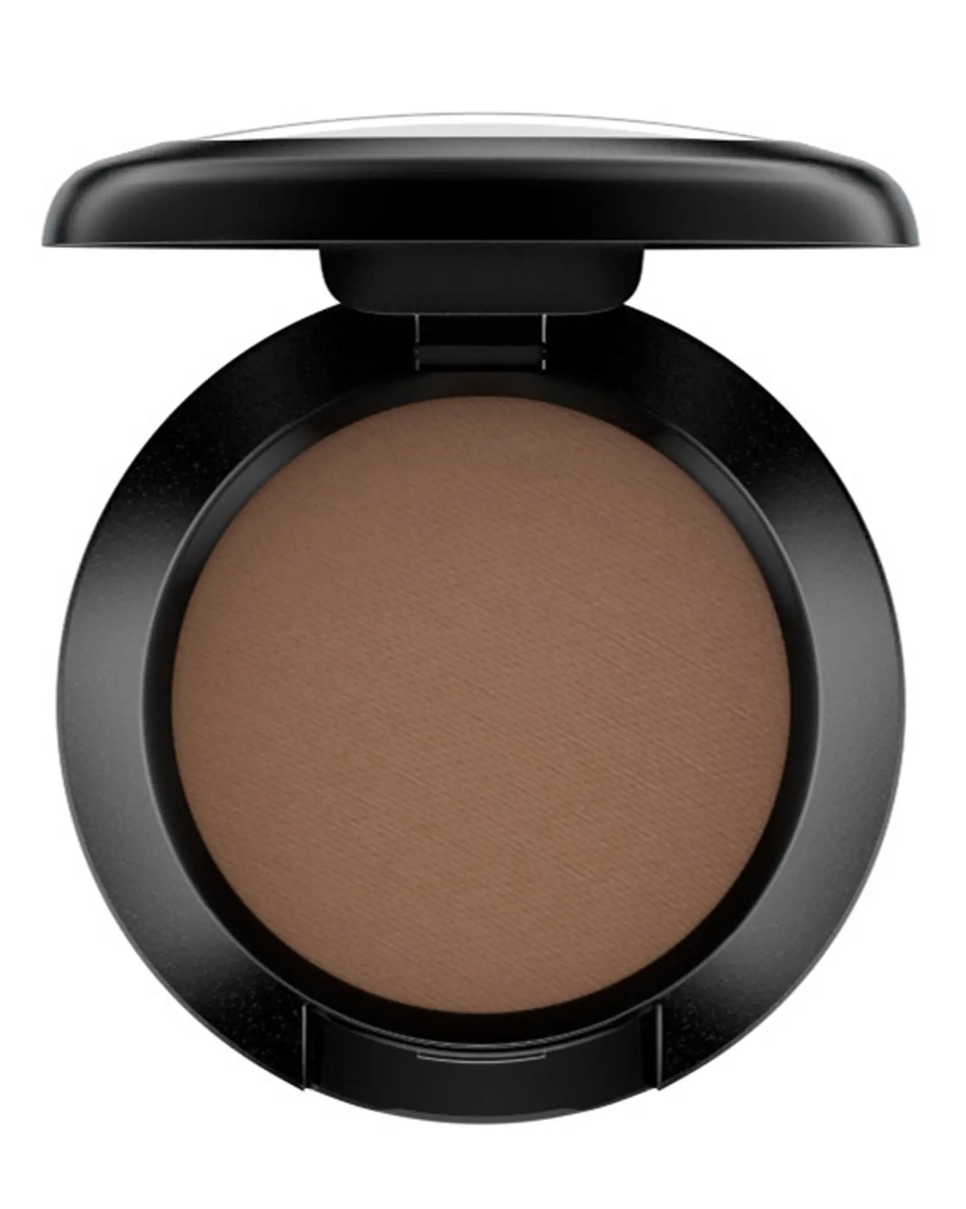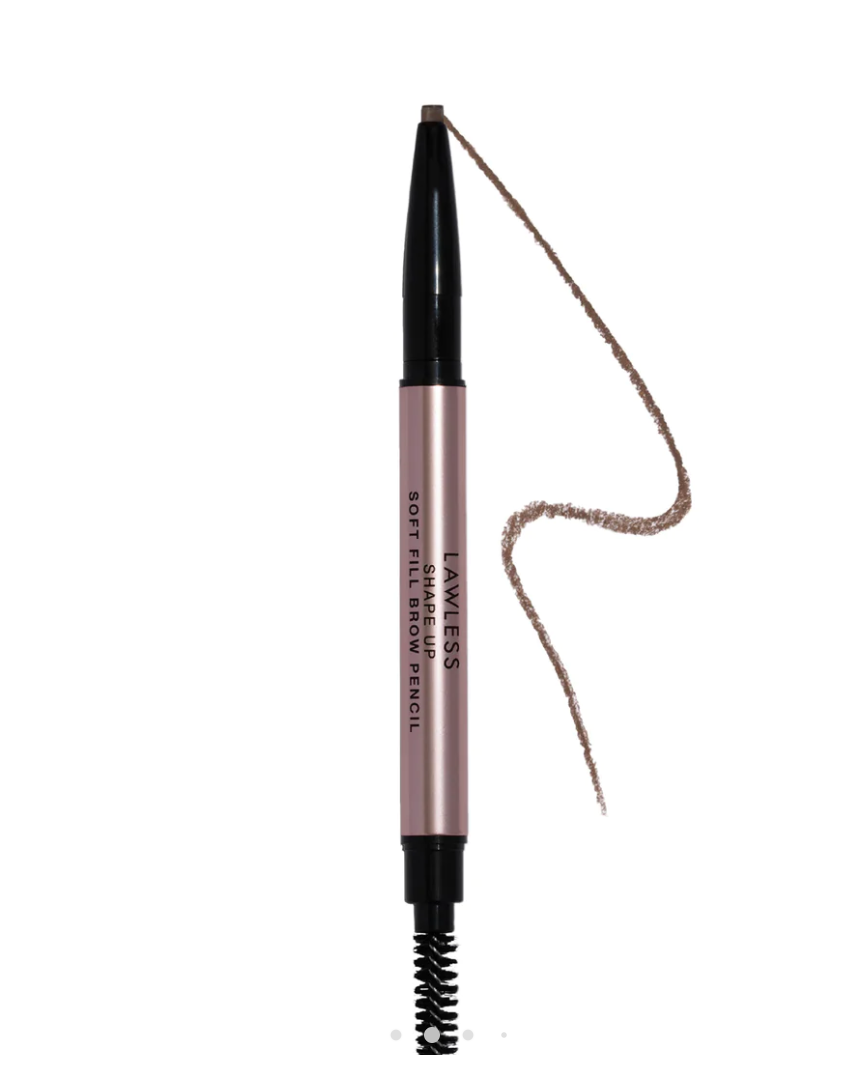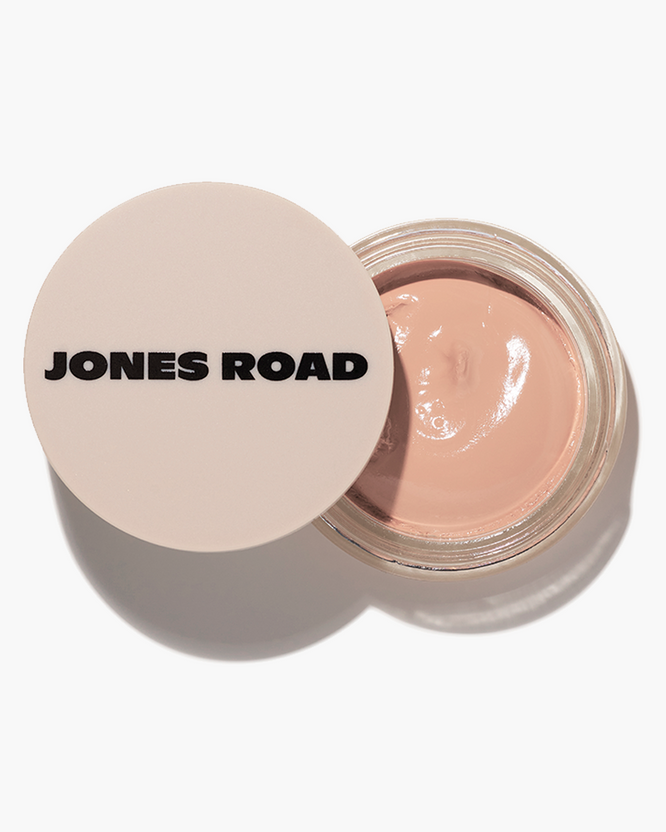 THE EYES
One of the most universally flattering '90s trends was soft, coffee-toned eye shadow—and it made a welcome reappearance on spring runways at Altuzarra, Ralph Lauren, and Proenza Schouler. As a senior in high school in 1992, I saw Naomi Campbell on Harper's Bazaar's June cover, and I was mesmerised by her soft, burnished shadow, my first look at neutrals on a model with my skin tone.
"Black women wearing nude? Browns around the eyes? It was the first time we really saw us without bold color," says celebrity makeup artist Sam Fine, who created Campbell's groundbreaking look for the issue.
Page agrees that less can sometimes be more, adding, "There is something engaging and honest about a face that doesn't have a ton on it. At the early Helmut Lang shows, I'd just rub a bit of murky purple, brown, or gray around the eyes."
Of course, the counter to the soft, neutral eye was heavy liner—part of grunge's gritty foil to the era's polished minimalism. At the recent Dior and Moschino shows, the eyes echoed Gucci's seminal sooty-eyed Fall 1995 show. "Back then, for editorial, we'd line eyes in black, pat [Elizabeth Arden] Eight Hour Cream around it, ask the model to squint, then finger-smudge," recalls Surratt.
Today, TikTok influencers achieve a similar smudgy effect by applying liner, then splashing their faces with water. Prefer a cleaner finish? Brown says to line your eyes with a chocolate powder shadow, then use a small, firm brush to diffuse the color.
THE LIPS
On my deathbed, I'll be raving about Winona Ryder's and Gwyneth Paltrow's bare-faced, bold-lipped looks. It was lipstick as a supremely chic afterthought—a wine or coffee shade hastily applied in a cab. This season, the Row and Chanel took note.
"The '80s were so neon and cool with pinks, magenta, and lilac, so in the '90s we swung in the other direction with brown, rust, and beige," says Surratt, who suggests reviving the trend by losing the matte finish and topping your favourite pink or berry lip colour with a creamy beige lipstick, like Dior Rouge Dior Lipstick in Beige Couture, to neutralise the brightness.

THE HAIR
Models at Sandy Liang channeled Carolyn Bessette—no surprise since everyone once coveted her buttery blowout, and even iconic brunettes like Christy Turlington and Yasmeen Ghauri visited her colourist Brad Johns to lighten up.
"In 1991, Christy Turlington had virgin hair," recalls Johns. "I gave her subtle blond chunks on the top and sides, and then everyone wanted to go lighter. This sunny kid-on-the-beach look works for everyone, and it's a welcome return, since the last 10 years have been a bleached-out, ashy bore." To add healthy shine, Johns suggests Davines's This Is a Shimmering Mist.
No '90s hair conversation is complete, however, without discussing the new multilayered cuts inspired by the Rachel, the iconic shag snipped by Chris McMillan and popularised by Jennifer Aniston in Friends. The 2023 iteration tends to be less polished, and it's been coined the "wolf cut" by TikTok. It's also been spotted on A-listers like Jenna Ortega and Miley Cyrus. The revival may be due partially to younger generations discovering Friends, but it's also about finger-tousled ease. "We got back to the Rachel through the popularity of the lob [a long bob], which uses the same square layers," says Hair Rules founder Dickey, a celebrity stylist who crafted layered looks for Veronica Webb in the '90s. "It's a Cut with a capital C."
All of this raises one question, though: I know I'm drawn to the era because of the nostalgia it evokes, but why would younger generations who weren't born yet want to emulate it? My 14-year-old daughter, Lina (who's perfected Kate Moss's party-girl eyeliner and her Croydon accent—don't ask), sums up their interest in the era this way: "We romanticise the past because everything seemed cooler then. More real."
Page thinks so too. "In the '90s, you'd do your makeup before the club, and it was the last time you saw your face for the night, unless you caught it in bad lighting in the loo," he says. "Someone might have a camera, but it wasn't you. Today, with social media, every night out is a documentary. As such, it devalues beauty. If every night's special, nothing's special. There was freedom during the '90s in not caring as much."
This article originally appeared in Harper's BAZAAR US.