Call it the Rihanna effect—or maybe we're all just really, really oily these days—but blotting is beauty's big new thing for 2023. It all started with Rihanna at the 2023 Super Bowl Halftime show, where she grabbed Fenty Beauty's Invismatte powder to do a quick touch-up between hit songs. A few weeks later, a model at Giorgio Armani walked the runway in Milan holding the brand's Luminous Silk Glow Setting Powder for the designer's makeup-inspired collection. And just now at Dior's fall show in Paris, makeup artist Peter Philips unveiled the brand's new mattifying papers.
Related article: 8 Mattifying Powders To Keep Shine Off Your Face
Dior
Housed in a sleek little case, the Dior blotting papers come in a set of 100 branded with the iconic logo. Philips told me backstage that the best way to use them is to lightly hold them against the skin and press down with a clean fluffy makeup brush, rather than your fingers. Though the skin at the fall show was kept rather natural and glowy—thanks to the Forever Skin Glow foundation and primer—the mattifying papers were used to eliminate any excess shine that could distract from the "deconstructed" smoky eyes.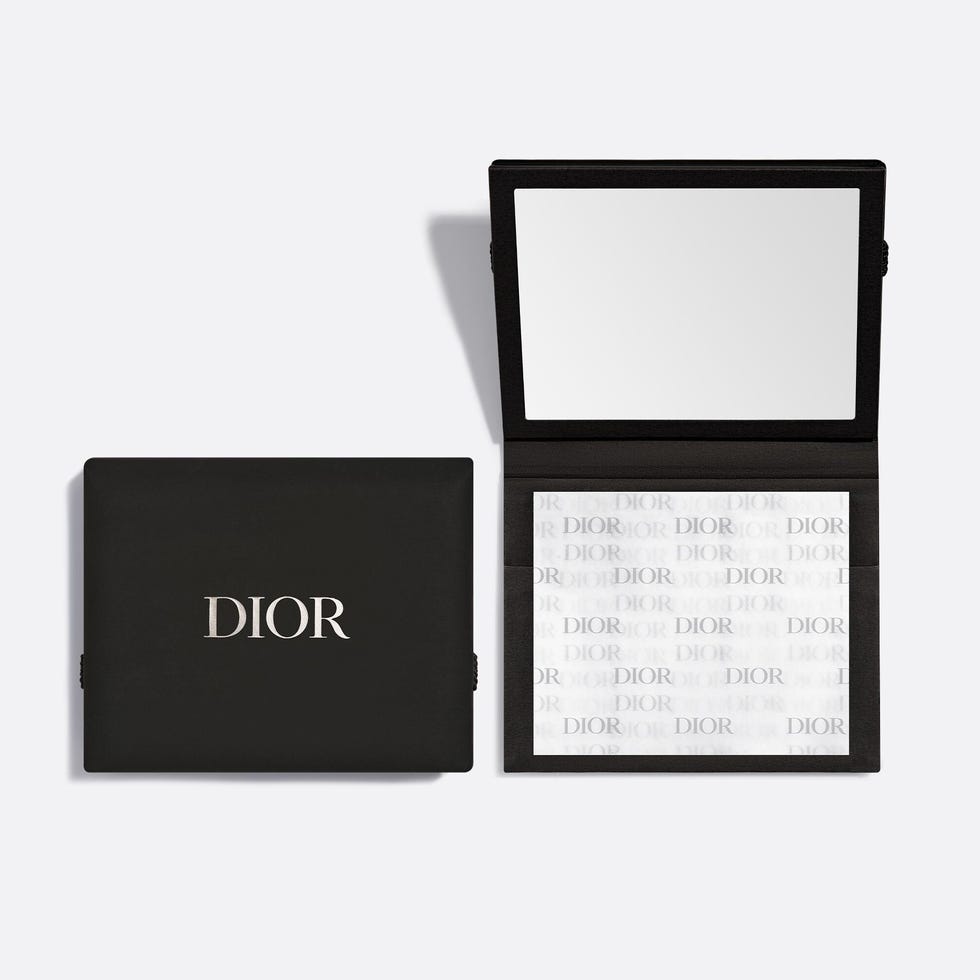 100 Sheets
Dior Skin Mattifying Papers
Armani
The nod to Rihanna was obvious at Armani's fall show, where a makeup compact served as the ultimate runway accessory. However, the inspiration for the whole collection was actually the brand's iconic foundations and face powders. "I like the gestures of a woman applying her make-up in the powder room, there is a sense of intimacy that I find fascinating," Armani told BAZAAR UK of his inspiration for the season. "I am intrigued by maquillage, with its liquid and powdery colors and its textures, sometimes matte sometimes shiny."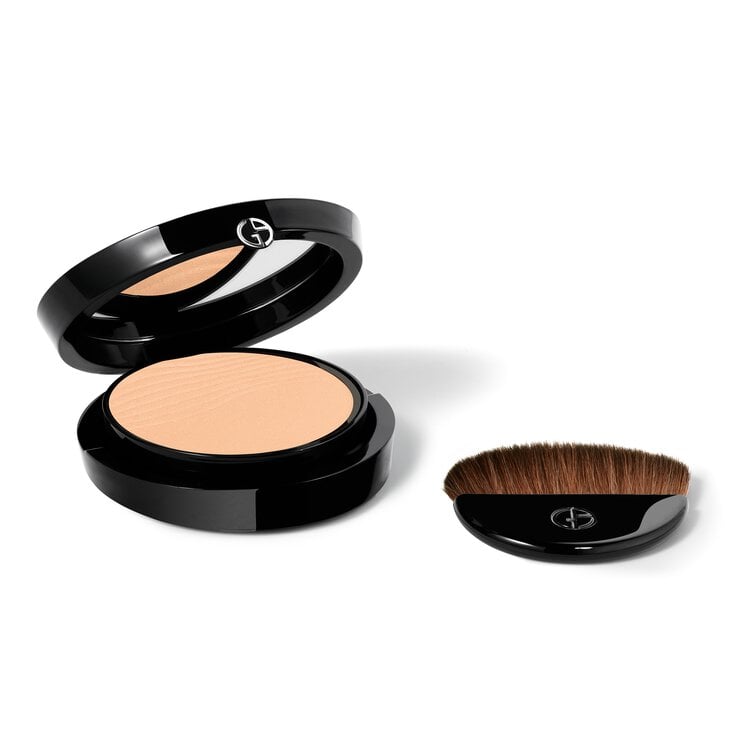 Giorgio Armani
Luminous Silk Glow Setting Powder
Rihanna
Related article: Rihanna's Return To The Stage Was Worth The Wait
Of course, Rihanna kicked off this trend earlier in the month at the Super Bowl when she gave a little Fenty Beauty promotion. One of the dancers handed her the Invisimatte Instant Blotting Powder for a quick touch-up before she continued on with the show—and the powder promptly sold out in Sephora's site.
"I use Invisimatte Blotting Powder everyday, and I take it with me wherever I go," Rihanna says in a brand release. "Every red carpet you see me on, this has been in my clutch. I hate being greasy or getting caught oily in pictures—we all hate that—and this is the cure."
In the wake of nearly one trillion new moisturisers, highlighters, and serums promising glazed, dewy, glossy skin—this latest blotting moment is a gentle reminder that, for many of us, there is such a thing as a little too much shine.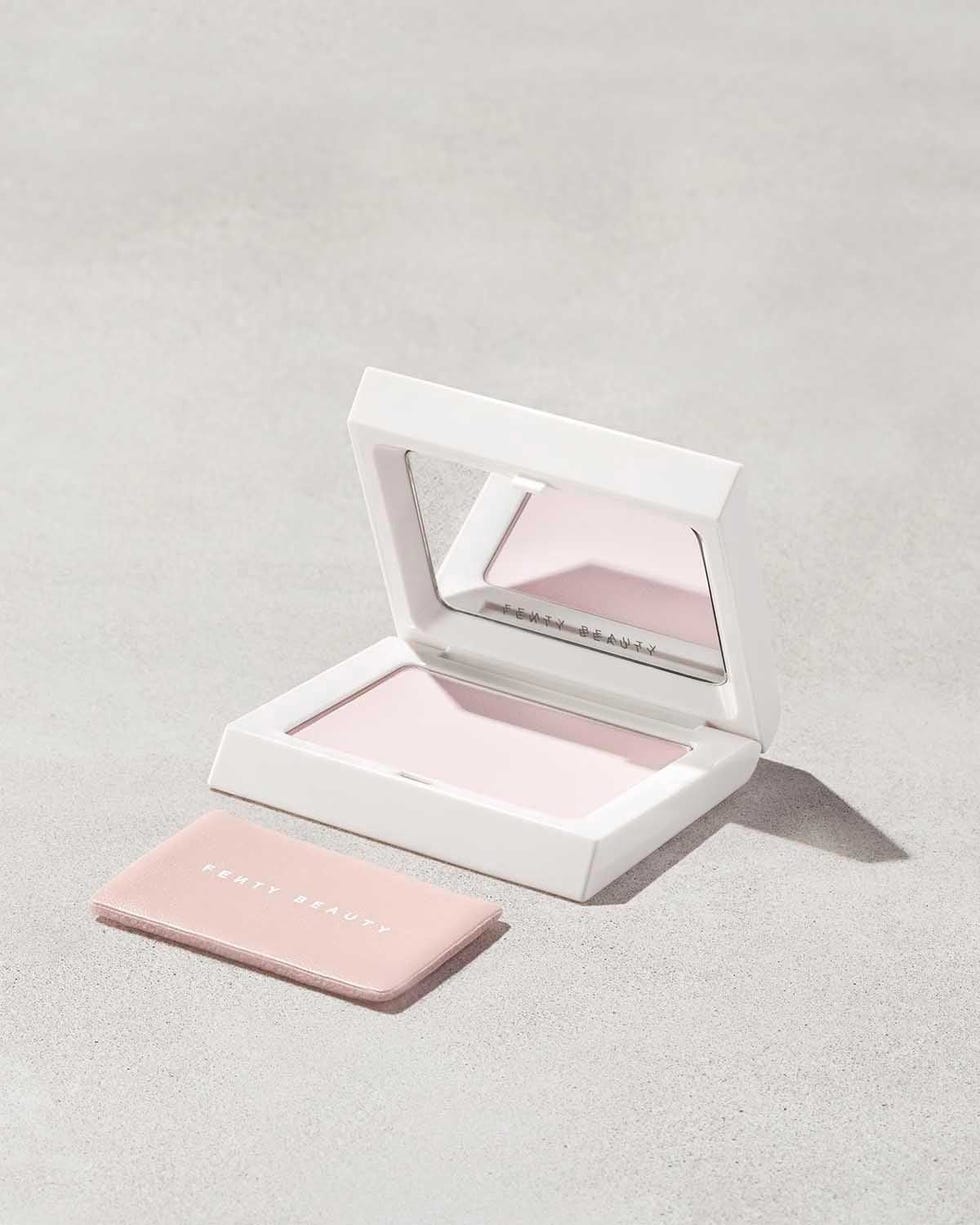 Fenty Beauty
Invisimatte Instant Setting + Blotting Powder
This article originally appeared in Harper's BAZAAR US.