If there's one thing we can always count on Hailey Bieber for, it's nail inspiration for our next mani appointment. During weekend one of Coachella, the beauty mogul took to Instagram to show off her neon green, glow-in-the-dark nails in place of her signature glazed donut set. Eye-catching, unexpected, and surprisingly easy to recreate, Hailey's latest mani is destined to become one of 2023's biggest nail trends.
Bieber's neon nails come courtesy of celebrity manicurist Zola Ganzorigt, who mixed OPI's Life Gave Me Lemons (currently out of stock, shop similar shade, here) and Green Come True (shop similar shade here) nail lacquers with a bit of glow-in-the-dark powder for a vibrant green shade that comes alive when the lights go down. And for even more pizzazz, Ganzorigt created 3D, squiggly lines on top using OPI's Suzi's Slinging Mezcal polish (shop similar shade, here) and the brand's gold chrome powder in Gold Digger (shop similar, here).
Related article: 12 Cool Gel Nail Design Ideas For Your Next Mani
While many of the staples Ganzorigt used to create the star's original nail art are currently out of stock, we've pulled together similar shades that make recreating her look at home a breeze. After cuticle prep and a quick base coat, apply two coats of a neon green nail lacquer like INLP Cosmetics' Playlist Cream or Nails Inc.'s Knightriders Street, which looks similar to Bieber's blended hue. Then, add Cirque Colors's Phantom Glow nail polish to easily take your mani from ordinary to alluring. The phosphorescent nail polish is designed to have a milky appearance during the daytime, so finish with a regular top coat layer for an ultra glossy effect.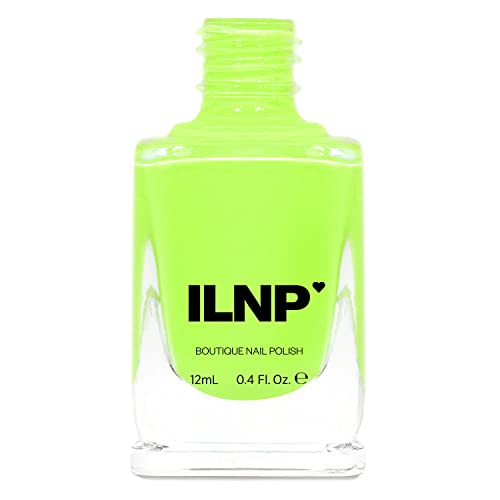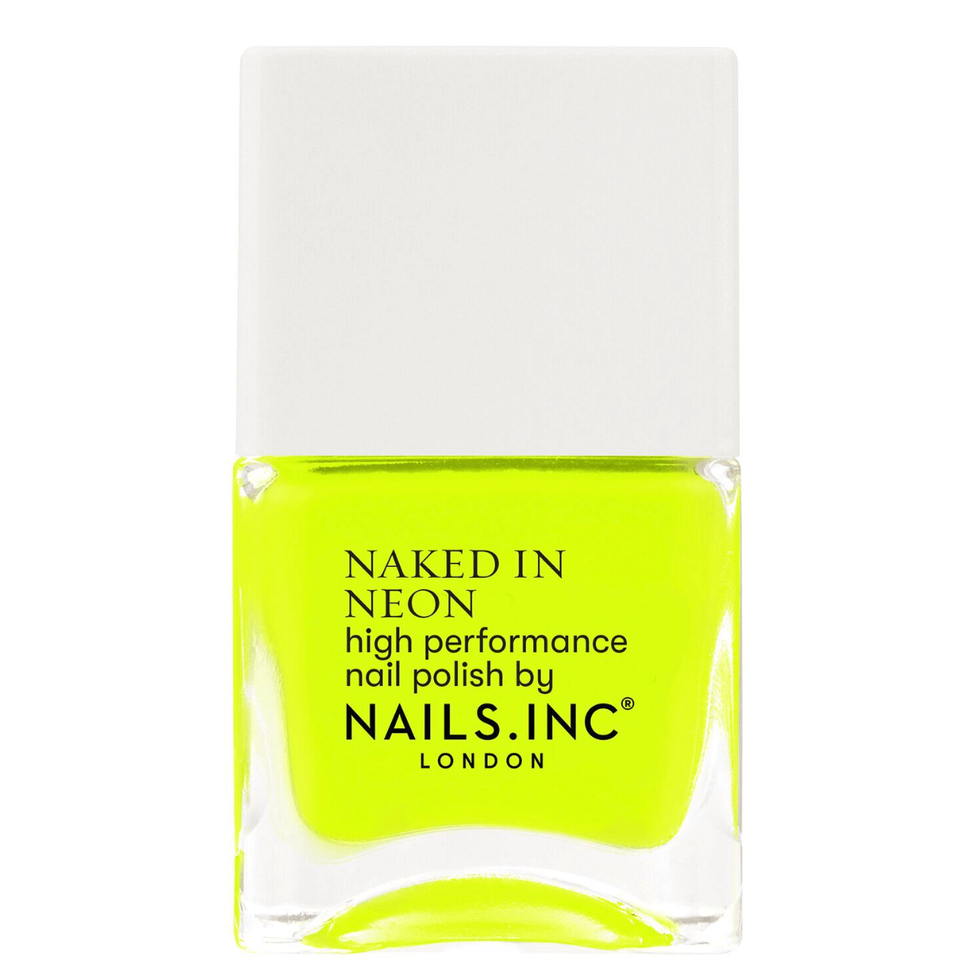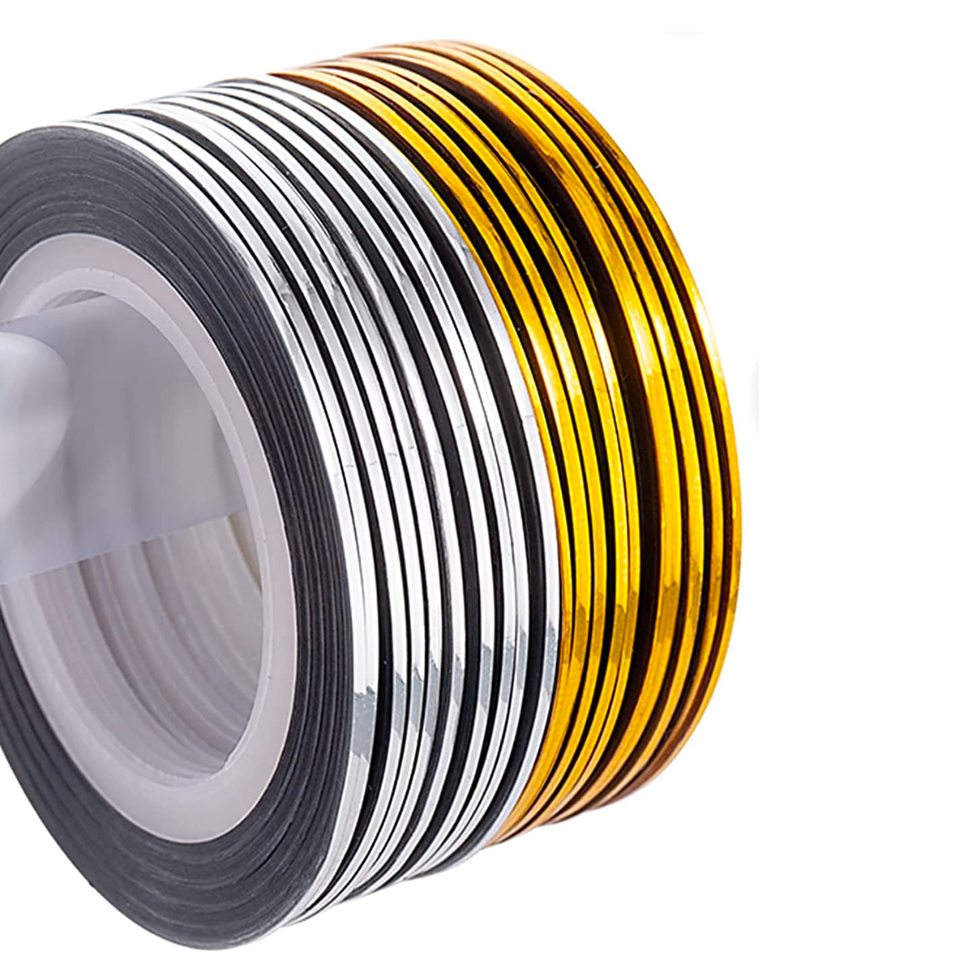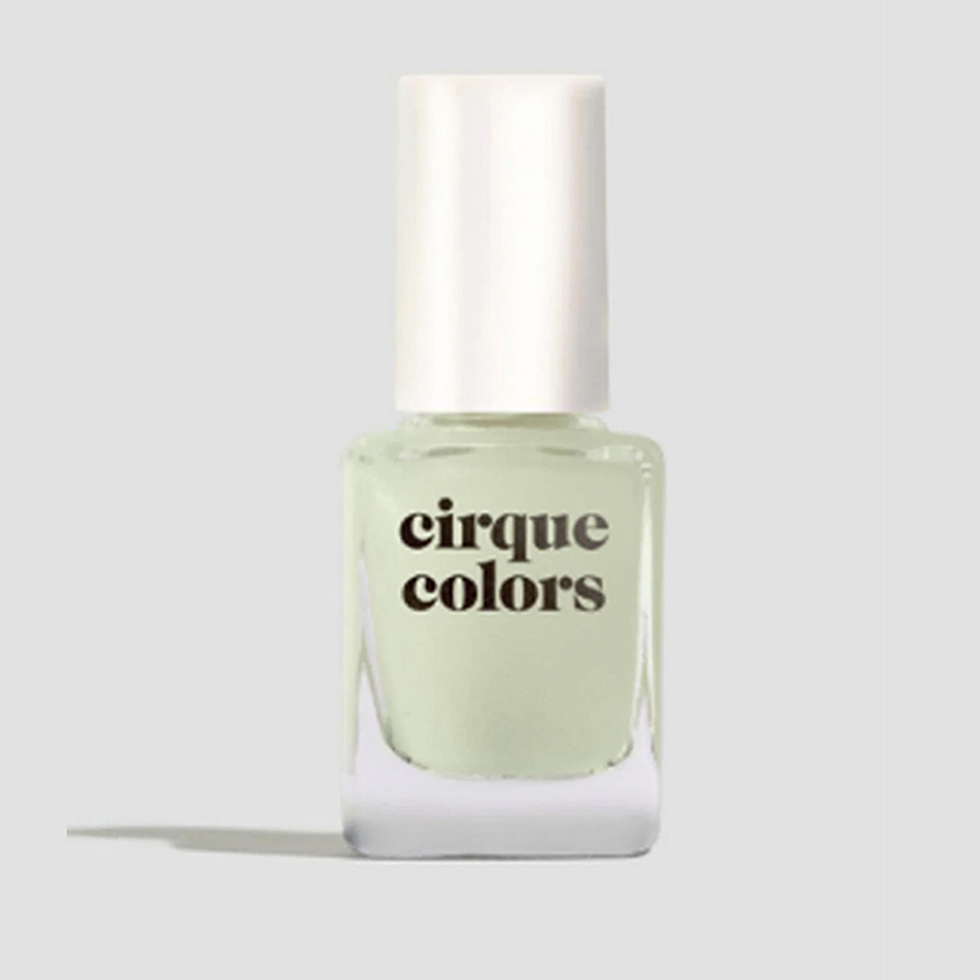 Budding nail artists looking to elevate their neon green mani even further can add wavy lines of gold polish using a fine-tip brush, or stick on a few metallic decals, like this roll of nail art stripping tape. And to keep your nail art locked in place, we recommend sealing your look with another top coat layer to finish.
This article originally appeared in Harper's BAZAAR US.