Let's dispel a royal protocol rumor right off the bat: Duchesses Kate and Meghan are free to wear any shade of nail polish. "There's no actual protocol about dark nail polish," royal correspondent Omid Scobie previously told BAZAAR.com in an interview. "It's simply about being appropriate."
This combats an often-told rumor that women of the royal family may wear only shades like the queen's longtime favorite polish, Essie's pale-pink Ballet Slippers (a $9 steal that Her Majesty has been wearing regularly since 1989). It's reportedly the only shade she'll wear, a well-known fact that was the $250,000 question on a recent episode of Who Wants to Be a Millionaire.
Likely out of respect for the tone and precedent the queen has set, women of the family typically trend toward lighter hues of polish, but there are no rules against other shades.
Related article: The 7 Best Nude Nail Polishes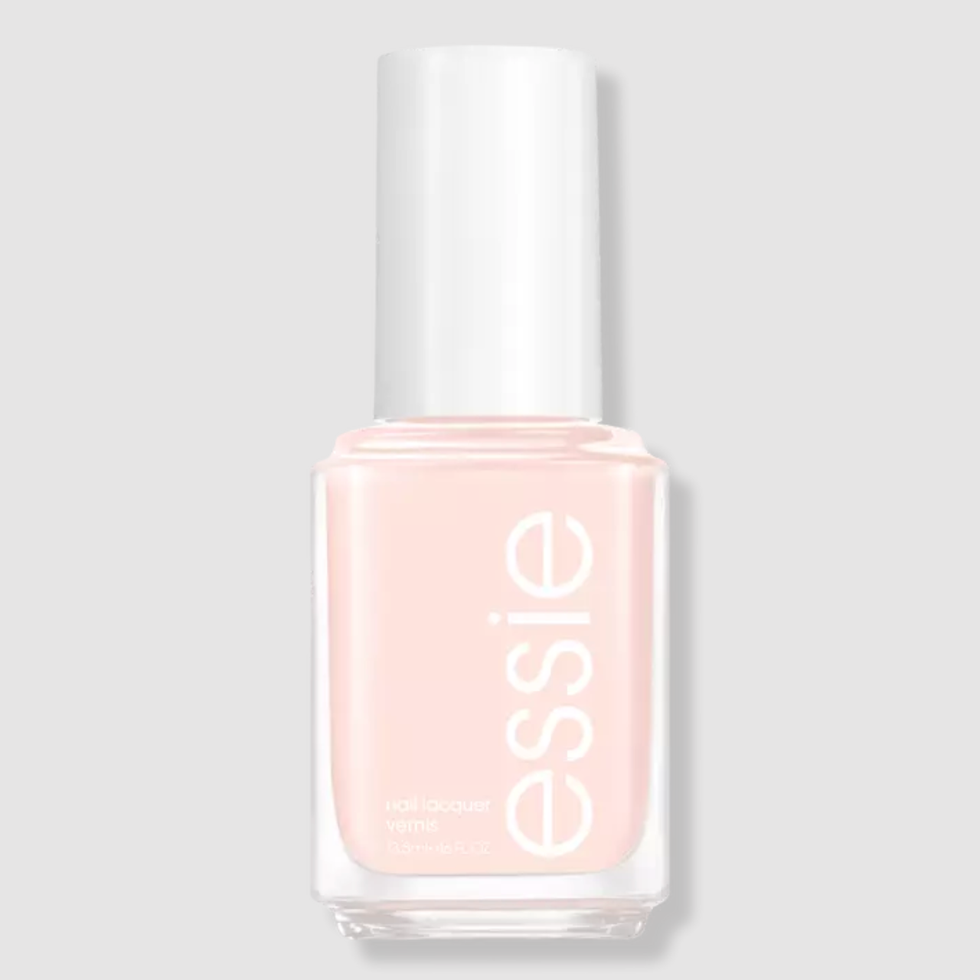 Essie Nail Lacquer in Ballet Slippers
"The Royal Family tends to favor sheer, neutral shades on shorter, squoval-shaped nails," Sarah Gibson Tuttle, founder and CEO of Olive & June, tells BAZAAR.com exclusively. "It's a super-classic, clean look that looks timeless and royal appropriate. While we've all heard rumors of rules, I know royal nails are always pretty, polished, and perfectly manicured."
THE DARK NAIL CONTROVERSY
Kate's and Meghan's nails have been the subject of some controversy: While on a royal tour of India in 2016, the Duchess of Cambridge drew criticism for not having a pedicure, while, on the flip side, in 2018, Meghan's dark-hued manicure at the British Fashion Awards was considered a breach of protocol. (Further dispelling the breach-of-protocol rumor, Kate has worn dark shades on her feet more than once, including at an engagement in May 2012 at The Thirty Club in London, where she wore sparkly metallic platform sandals and showed off a deep-red pedicure color.)
"Kate and Meghan have been known to favor sheer, neutral shades like a sheer pink, a sheer white, or a sheer peach for the hands," says Gibson Tuttle. "But I've seen Kate step out in a darker-red pedi a few times, and Meghan has rocked a dark-plum mani—and I love it."
Related article: How To Wear Fragrance Like Meghan And Kate
THE MANI SHADES THEY LOVE
Kate, for the most part, wears either no polish or clear polish on her hands for her everyday look—though her nails are always impeccably groomed. (She's still a duchess, after all.) Many thought on her wedding day in 2011 that she had chosen Ballet Slippers for her nails, but it was later revealed that she opted for a customized blend of Essie Allure (currently unavailable, shop similar shade, Limo-Scene, here) and Bourjois So Laque Nail Enamel in Rose Lounge (currently unavailable, shop similar shade, Study Hall, here).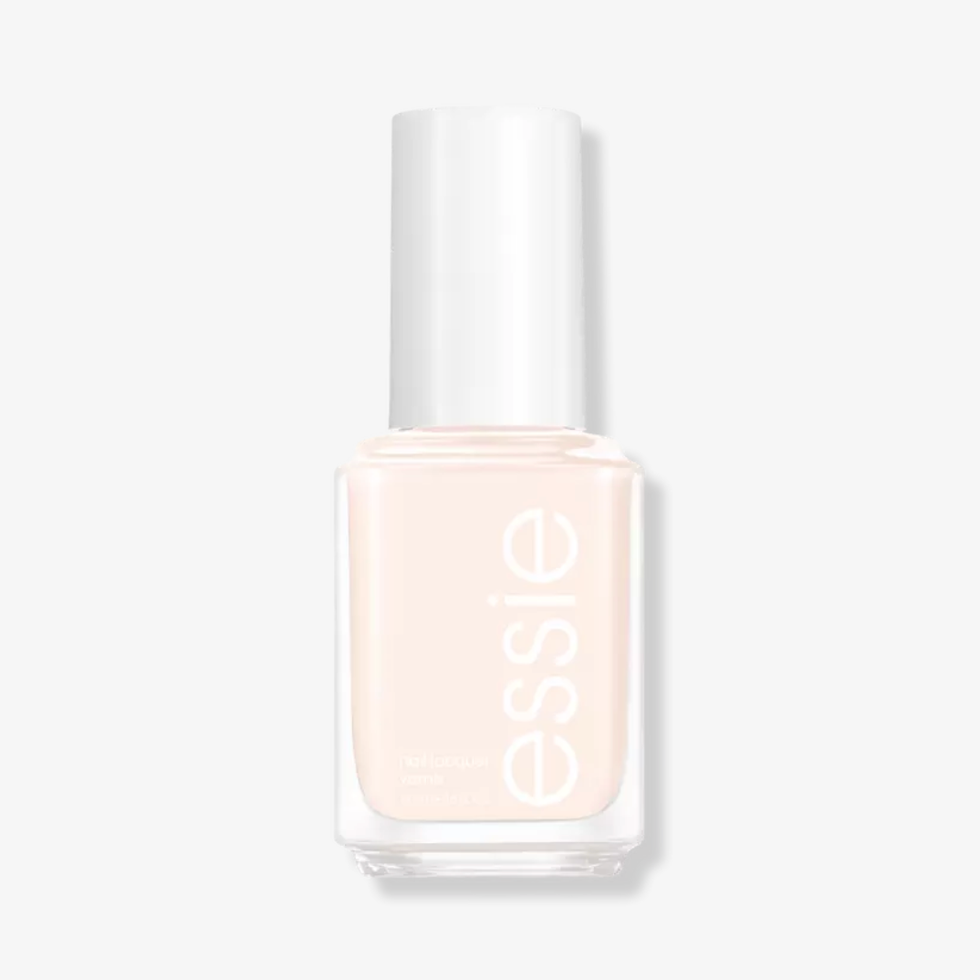 Essie Nail Lacquer in Limo-Scene
Meghan is much more prone to experiment with nail polish colors in everyday life; she has even taken husband Prince Harry along for her pedicures. For her 2017 Vanity Fair cover—what many consider to be her first official step onto the main stage as a royal girlfriend—Meghan wore Rimmel's Ivory Tower gel polish (currently unavailable, shop similar shade, Naked, here), says Susan Courter of What Meghan Wore. For her first solo engagement with the queen soon after her wedding in 2018, experts thought she was wearing a blend of Marshmallow and Mademoiselle, both by Essie. Though the aforementioned dark shade she wore to the British Fashion Awards that same year was never officially confirmed, a hue like Chanel's Le Vernis Longwear Nail Colour in Rouge Noir is a great look-alike. And, when she and Harry debuted their son, Archie Mountbatten-Windsor, in 2019, it was speculated that Meghan again wore Essie, this time in the shade Limo-Scene.
Like Kate before her, it was initially thought that Meghan also wore Ballet Slippers on her hands for her 2018 wedding, though it was confirmed that DryBy London took care of the Duchess of Sussex's mani and pedi, using CND Shellac products to carry off the look. On her hands was one layer of Unmasked with two coats of Negligee on top, and on her feet, two coats of Cashmere Wrap.
Related article: The 17 Best Spring 2023 Nail Colours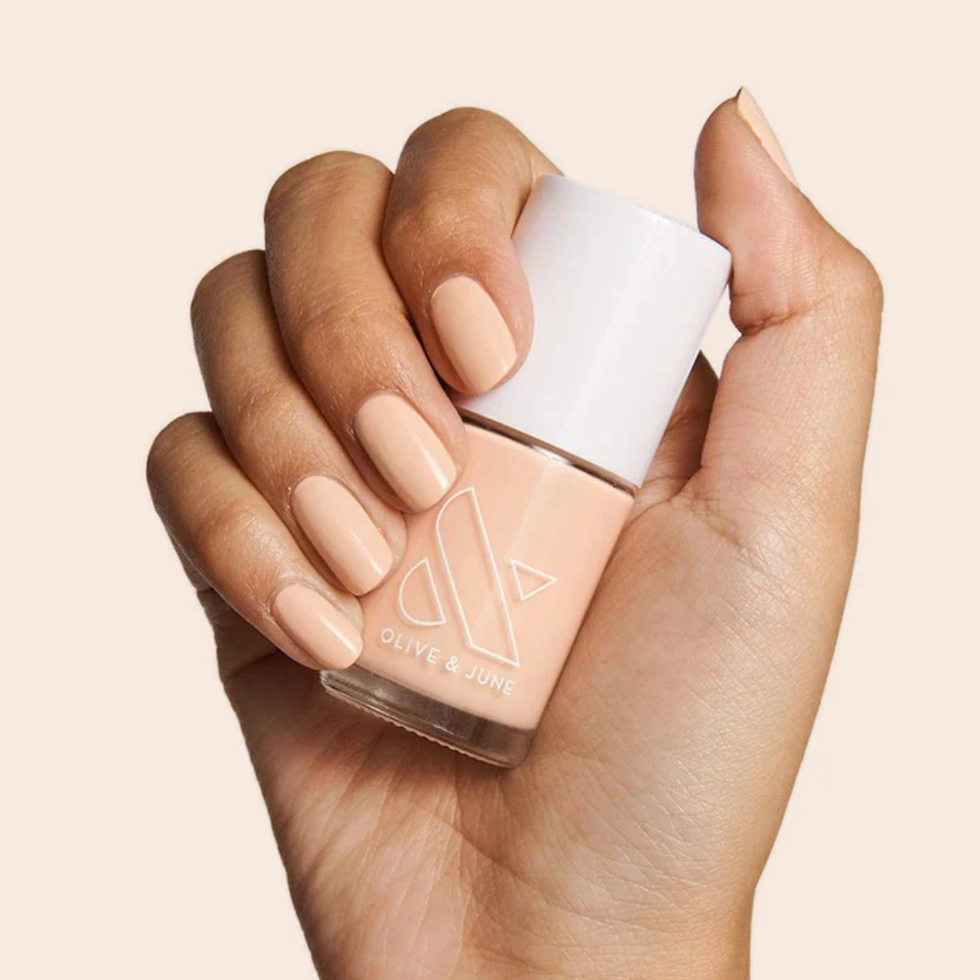 Olive & June Nail Polish in KAG
GET THE LOOK AT HOME
To duplicate Kate and Meghan's trend of mostly light-colored hues, Gibson Tuttle recommends Olive & June's CCT (currently unavailable, shop similar shade, Wait, Does it Come in Pink?, here)—"a sheer pink the queen would love," she says—BEB, a sheer milky white; or EC, a sheer peach (currently unavailable, shop similar shade, KAG, here). Gibson Tuttle also recommends keeping hand and cuticle serums nearby so you can consistently hydrate. "The key to beautiful nails all year is a consistent routine," she says. "When you keep up with weekly manis, biweekly pedis, and daily hydration, your nails will look perfect in no time."
This article originally appeared on Harper's BAZAAR US.