Whether you're rounding out your list of holy-grail products or looking to treat a specific concern, adding one of the best face serums to your routine is an easy way to do both. Face serums are lightweight delivery systems for intense active ingredients like vitamin C, hyaluronic acid, and niacinamide. Serums are designed to help you layer between your toner and moisturiser, though some serums are more oil-based, so they can be applied as the last step in your routine, too.
According to board-certified dermatologist Nava Greenfield, regularly using a face serum is like giving yourself a series of targeted skincare treatments in a bottle. Depending on your preference, each works to refine texture, brighten discolouration, boost hydration, and more, overtime. But, with so many options available from top brands like SkinCeuticals, La Mer, and Tata Harper, we understand that it can be overwhelming to choose the right one for your needs.
To help save you some scrolling time, we've pulled together a few of the best face serums for every skin type that editors, experts, and beauty enthusiasts swear by.
Related article: The Best Face Serum For Every Skin Concern
---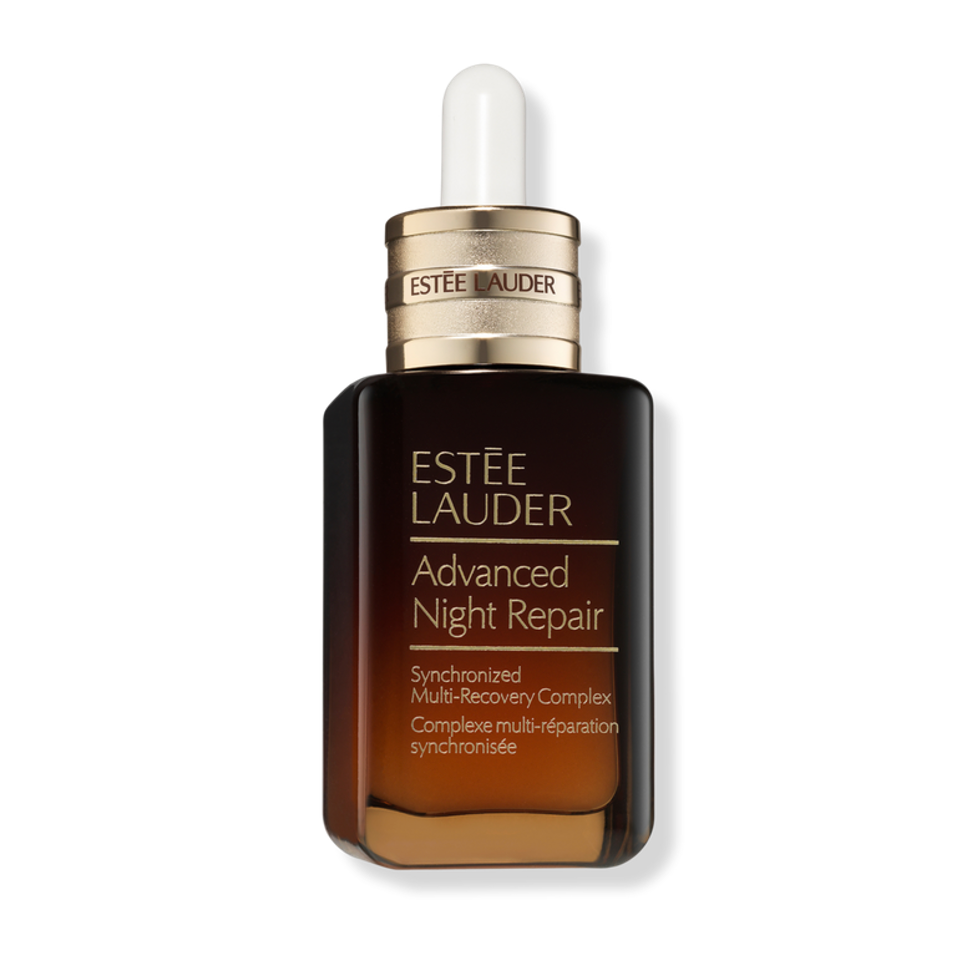 BEST OVERNIGHT RECOVERY SERUM
Estée Lauder Advanced Night Repair Synchronized Multi-Recovery Complex Serum
This serum is a bonafide beauty icon, and arguably one of the most famous serums of all time. Why? It transforms skin overnight with antioxidants and hyaluronic acid, revealing firmer, brighter, and visibly repaired texture.
One satisfied customer writes:
"This has changed my face routine for the best I will repurchase this product forever I love it 😉" —Harris
| | |
| --- | --- |
| Key Ingredients | CHRONOLUX Power Signal Technology, Hyaluronic Acid, antioxidants |
| Blob | Skin looks radiant and plumped with hydration-all the way through till morning.; NEW 8-hour anti-oxidant power.; NEW 72-hour hydration (includes Hyaluronic Acid).; NEW Strengthens skin barrier in just 4 hours.; SAME beloved oil-free texture.; Lines and wrinkles appear reduced.; 88% of women said skin looked more youthful.(1) |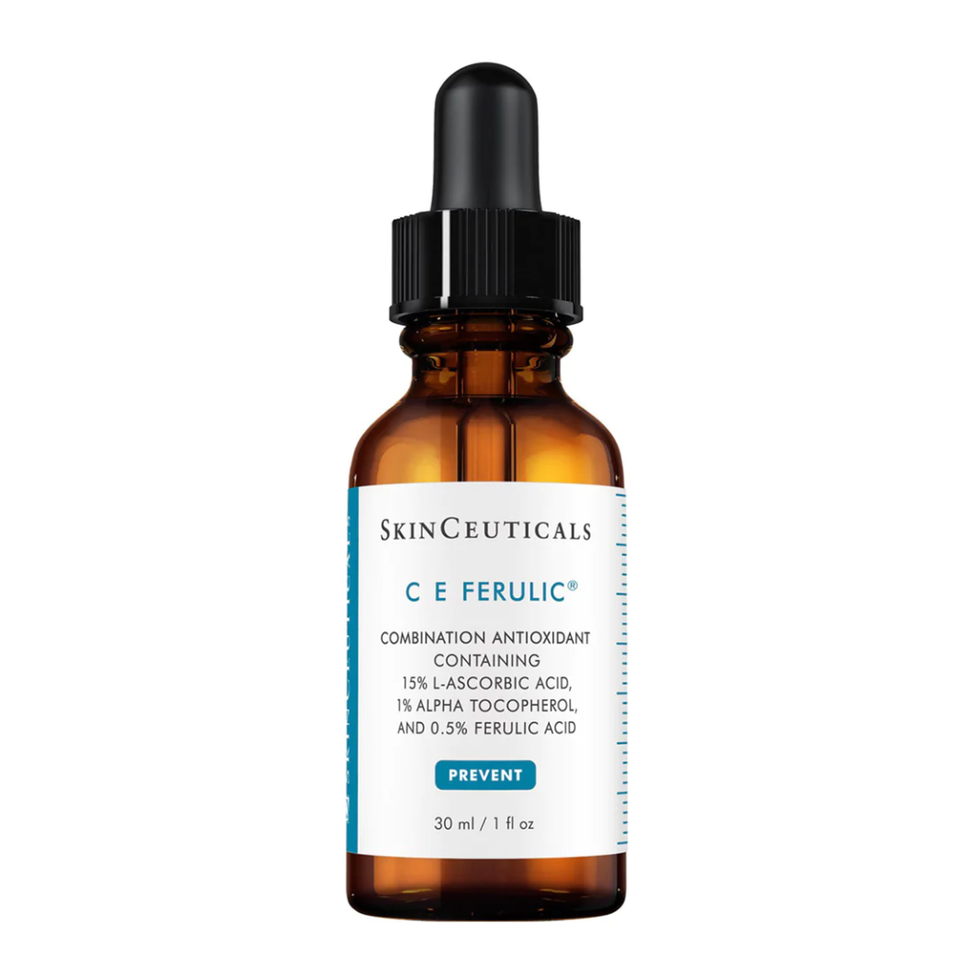 BEST VITAMIN C SERUM
SkinCeuticals C E Ferulic
PROS
Features a lightweight formula
There's likely no vitamin C product more coveted than SkinCeuticals's C E Ferulic. Each bottle contains a powerhouse combination of the star ingredient, plus ferulic acid, and vitamin E that improve hyperpigmentation, free-radical damage, and dullness. The serum may be an investment for some, but after continued use, you'll wonder how you ever lived without it.
One satisfied customer writes:
"OK. I know it's expensive. But wow! My sister turned me on to this serum and just wow. My skin tone was very blotchy and I have extremely sensitive skin. Now my skin tone is so clear and even. I use it on my neck and chest as well. Did not irritate my skin at all. Only been using this for about 3 months and I see a huge difference." —Danine
| | |
| --- | --- |
| Key ingredients: | L-ascorbic acid, vitamin E, ferulic acid |
| Size: | 1 Fl. Oz. |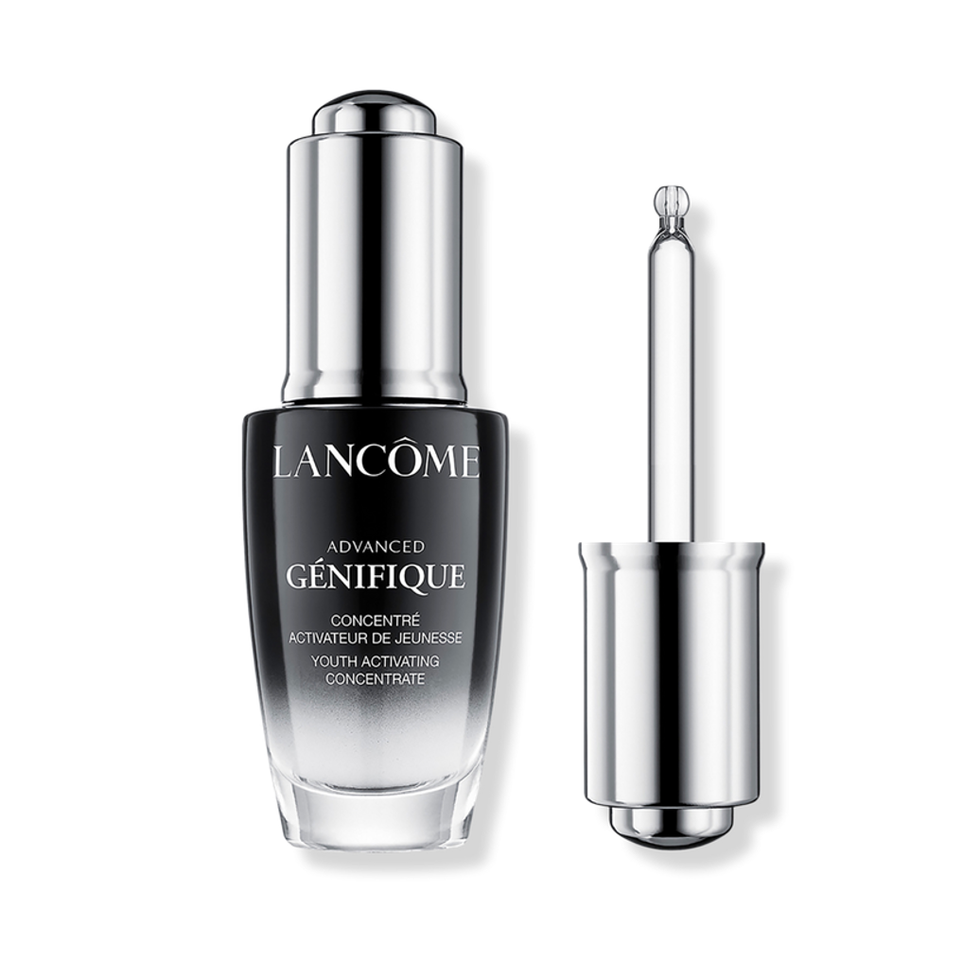 RADIANCE BOOSTING SERUM
Lancôme Advanced Génifique Anti-Aging Face Serum
This best-selling serum cared about making your skin barrier healthy and strong before you knew you even had one, thanks to ingredients like Bifidus Prebiotic, hyaluronic acid, and vitamin C.
One satisfied customer writes:
"I have been using this product for a year now. I don't think I have ever found anything even remotely as wonderful. It is worth every penny. I have normal-dry skin and sometimes desk with dry patches depending on the weather and if I introduce new products to my face. My skin is also very acne prone and I get breakouts easily. Many products made for dry skin will break me out immediately. This one has never caused any kind of breakout and it is wonderfully hydrating!" —Tay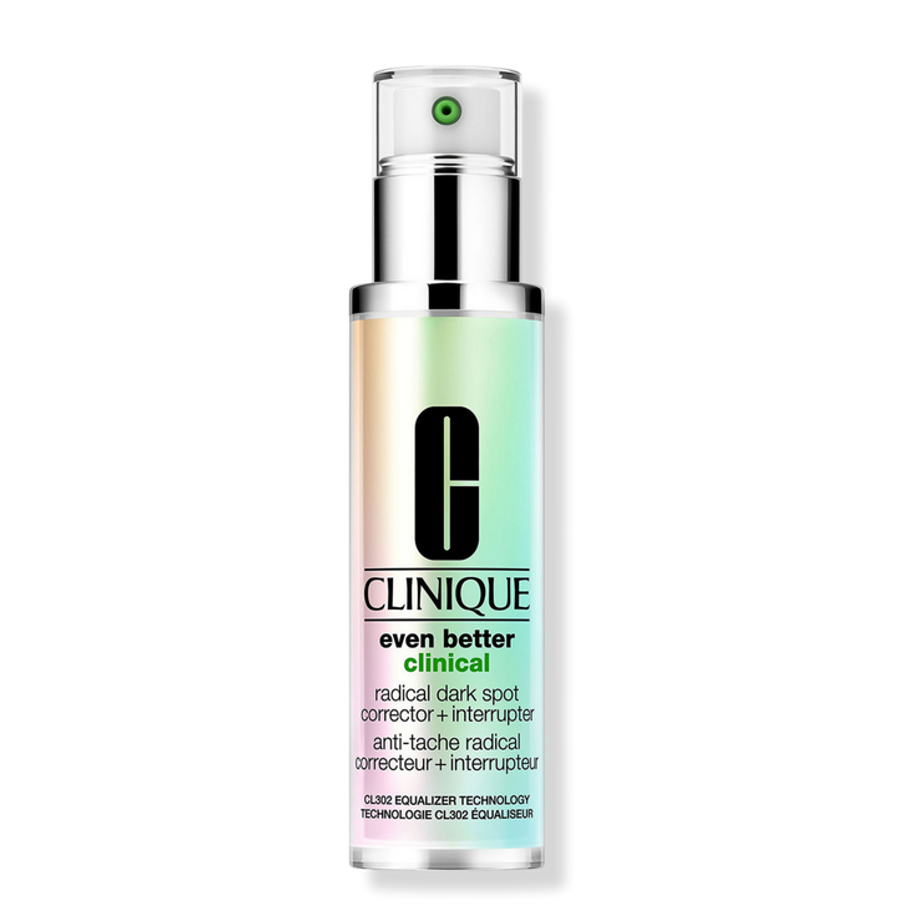 DARK SPOT SERUM
Clinique Even Better Clinical Radical Dark Spot Corrector + Interrupter
This serum comes with a big claim: a 39 percent visible reduction in dark spots in 12 weeks. We can attest to the fact that it really works, and spots from both zits and sun damage look way less noticeable thanks to ingredients like vitamin C, salicylic acid, and proprietary brightening complexes.
One satisfied customer writes:
"I have a season pass to a waterpark and I'm constantly putting sunscreen on. Last summer I ended up with my space being so splotchy with all sorts of dark spots on my face even makeup and concealer didn't cover it all. I bought this in hopes of helping my skin and it made a lot of difference. It's pricy but I'm still on the bottle i bought in September." —Mary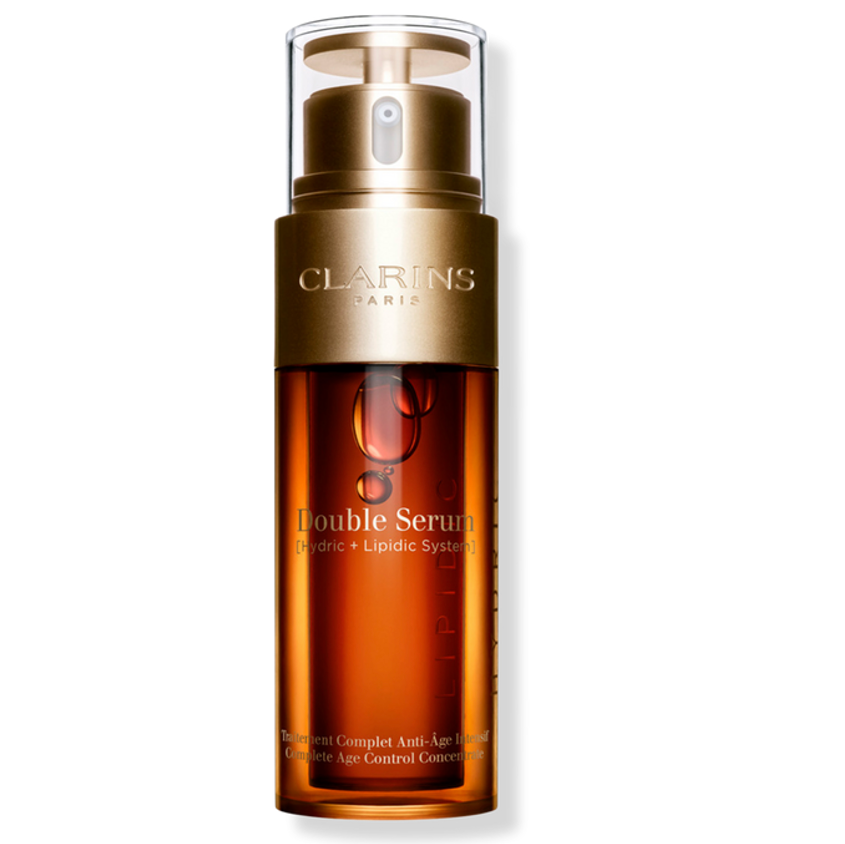 FIRMING AND SMOOTHING SERUM
Clarins Skin Care Double Serum
This best-selling serum is packed with 21 plant extracts like turmeric and goji berry to address wrinkles and loss of radiance.
One satisfied customer writes:
"I've been using this product every morning for about 4 weeks. I love the way it smells, kind of fresh/fruity, the smell does dissipate. My skin looks well moisturized and it absorbs quickly. I am 40 with combo skin. Works well for me even under makeup." —Mary Kathy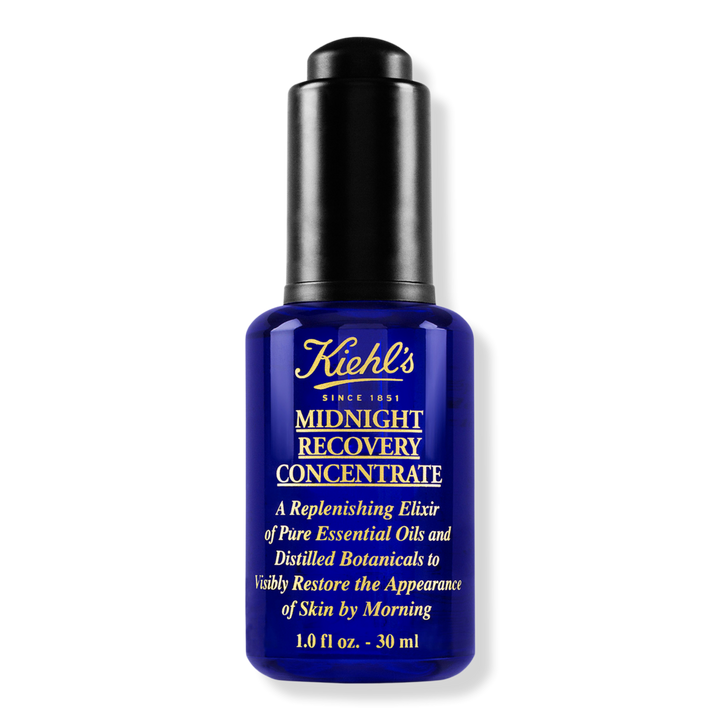 BEST OVERNIGHT OIL
Kiehl's Since 1851 Midnight Recovery Concentrate
With lavender essential oil and evening primrose oil, this lightweight serum-oil hybrid leaves skin looking like new after just one use, with best results in about a month. Plus, the scent honestly helps us sleep.
One satisfied customer writes:
"I use this every night and my skin has never felt healthier. My skin is soft, has a soft glow, and my skin tone has evened out. I love this product!" —Cait3710
| | |
| --- | --- |
| Good to Know | 98% natural ingredients |
| Size | 3.4 oz |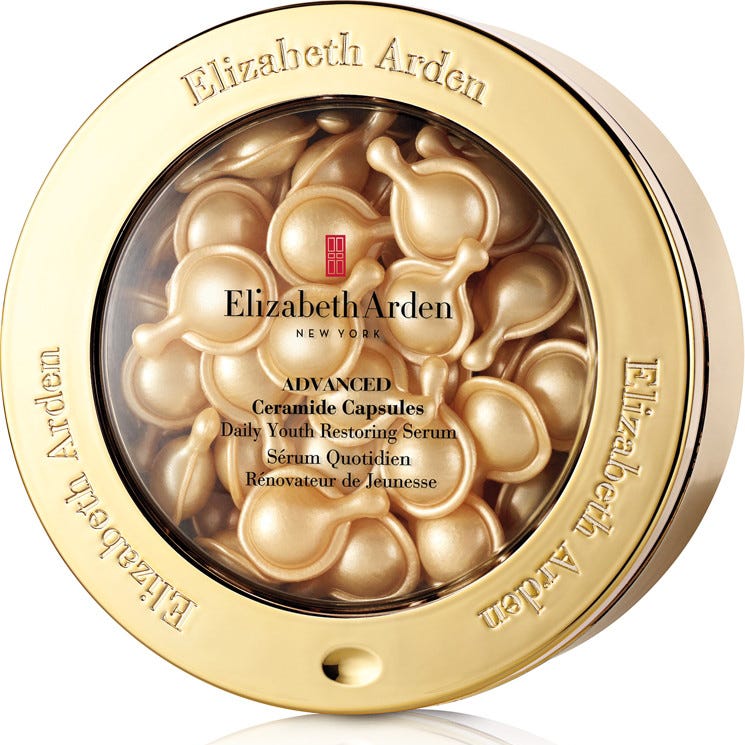 BEST SERUM CAPSULES
Elizabeth Arden Advanced Ceramide Capsules Daily Youth Restoring Serum
Best used before bed, these ceramide-rich serum capsules help reduce the appearance of fine lines and brighten skin while adding a serious dose of healing moisture.
One satisfied customer writes:
"I have been using these for a few months right before bed and they are amazing! They do make your skin a bit oily which is why I use them at night, but every morning I wake up with the softest skin! I went a couple weeks without these just to test (I used other product instead) and my skin was so dry! I tell everyone I know to try these, they are the best!" —Lyndsey
| | |
| --- | --- |
| Size | 30 count |
| Good to Know | Biodegradable, single-dose capsules using 100% vegetable and mineral-based materials |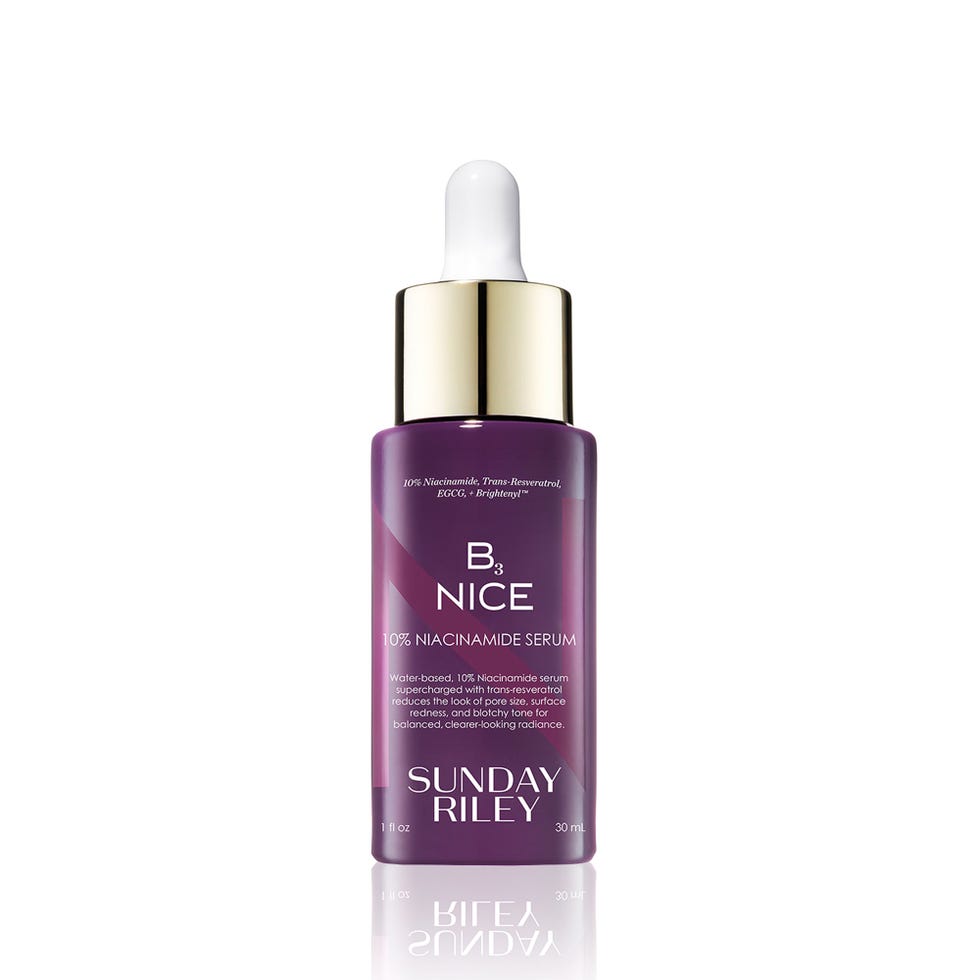 BEST FOR EVENING TEXTURE
Sunday Riley B3 Nice 10% Niacinamide Serum
PROS
CONS
When you think of Sunday Riley, its culty Good Genes Lactic Acid Treatment may be one of the first things that comes to mind. However, the brand's the B3 Nice 10% Niacinamide Serum, is another skin staple worth adding to your medicine cabinet. It uses niacinamide to even skin's texture and tone while simultaneously reducing redness.
One satisfied customer writes:
"This was the secret magic ingredient that was missing in my skincare routine! I'm in my 40s, with large pores and pigmentation on my cheeks and this product helped to calm, boost, soften, and brighten my skin to the next level after 1 week of use!" —Faye6977
| | |
| --- | --- |
| Key ingredients: | Niacinamide, trans-resveratrol, egcg, brightenyl |
| Size: | 1 Fl. Oz. |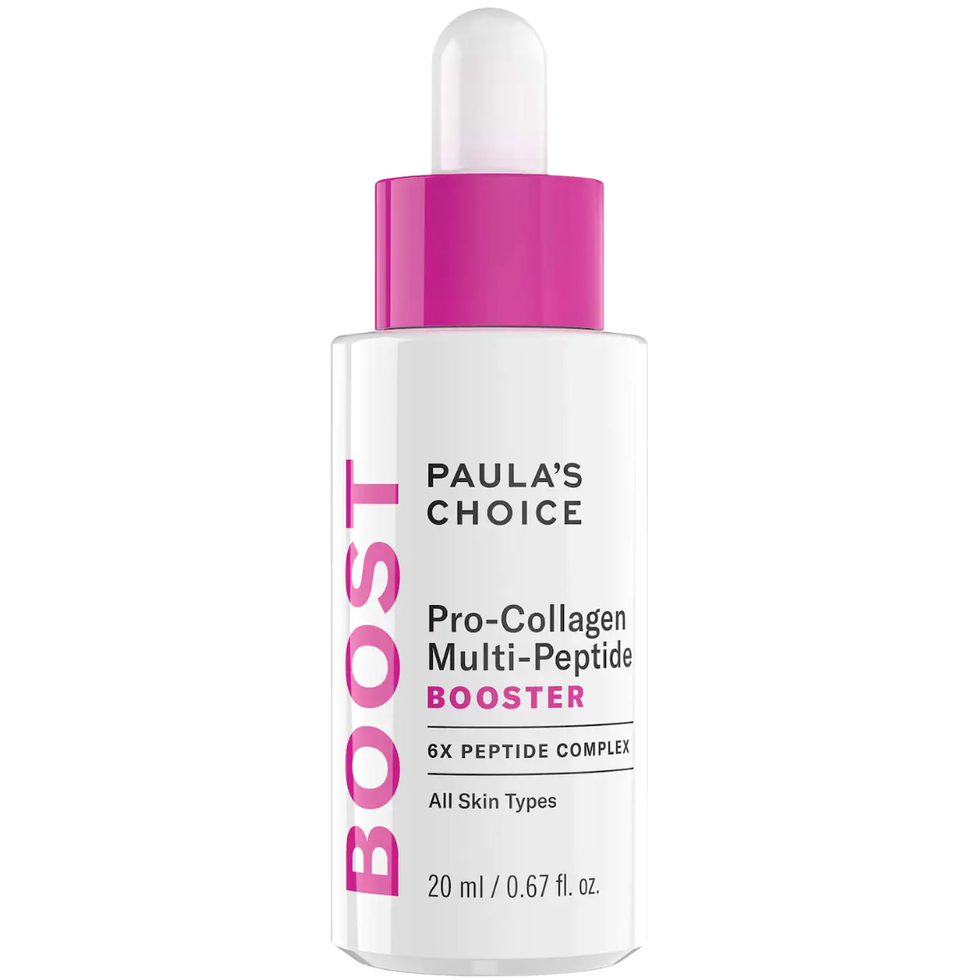 BEST FOR FIRMING
Paula's Choice Pro-Collagen Multi-Peptide Booster
PROS
Can be used alone or combined with an SPF
CONS
This peptide booster from Paula's Choice diminishes the appearance of deep wrinkles, leading to a more youthful and revitalized appearance overtime. Its lightweight gel formula absorbs instantly, which means you won't have to wait too long to apply your moisturizer.
One satisfied customer writes:
"I received my order about two weeks ago now, and in that short time of using this peptide booster, my skin has truly been transformed, even more than I thought it could be!!! I have switched all of my skincare to this line since this is truly the best skin of my life!!" —Kelley A.
| | |
| --- | --- |
| Key ingredients: | Glyceryl glucoside, hydrolyzed yeast extract, bacillus ferment, polyglucuronic acid |
| Size: | 0.67 Fl. Oz. |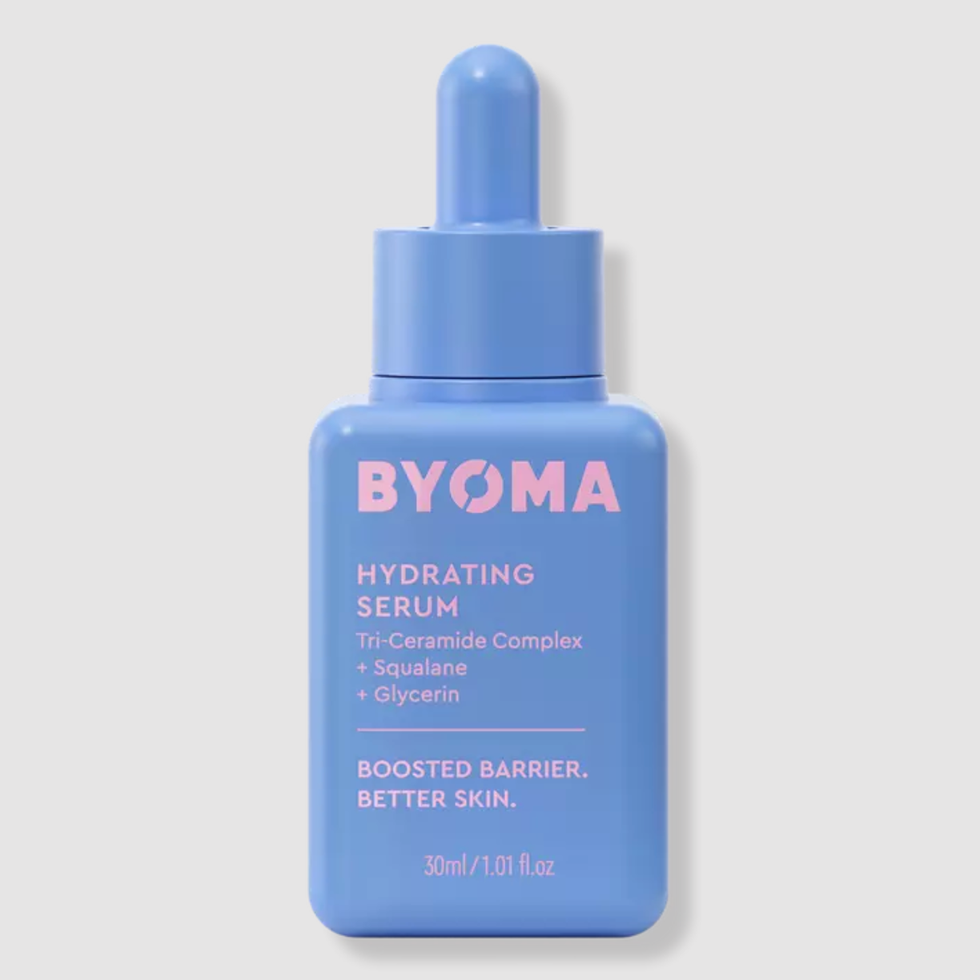 BEST VALUE
BYOMA Hydrating Serum
PROS
CONS
If you live in a bustling city, chances are, your skin barrier has been impacted by the harmful effects of pollution, which can lead to increased inflammation, and ultimately damage to your skin cells. In addition to bouncier, more supple skin, this vegan serum from BYOMA contains a mix of with the brand's signature tri-ceramide complex, hydrating squalene, and soothing glycerine to lock in moisture and support skin health.
One satisfied customer writes:
"I have owned and used this product before and loved it then and I still love it now. I am such a huge fan of double cleansing and this is the perfect first step for that. I love how it melts off my makeup and SPF at the end of the day!" —Yvette
| | |
| --- | --- |
| Size: | Glycerin, squalene, tri-ceramide complex |
| Size: | 1.0 oz |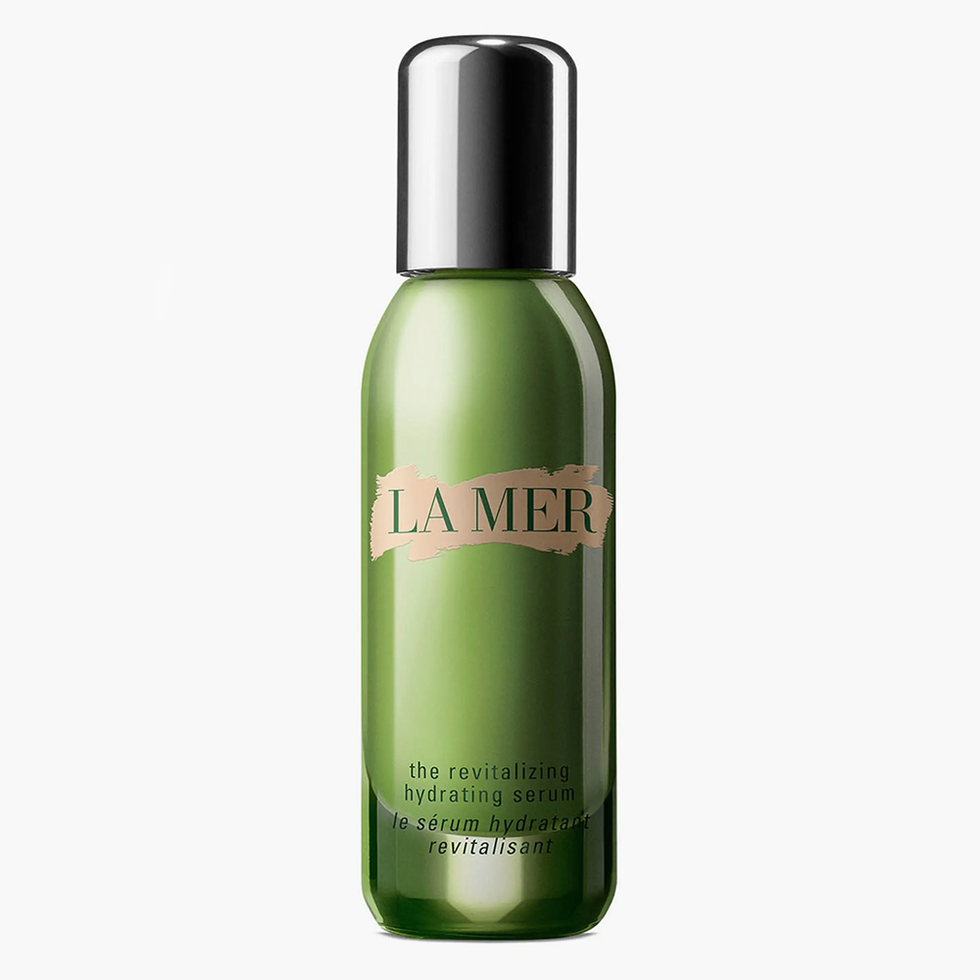 BEST LUXE SERUM
La Mer The Revitalizing Hydrating Serum
PROS
CONS
La Mer is world-renowned for delivering both opulence and real results with its products, including this popular serum. If you're in search of a healthy glow, a few pumps of this hydrating favourite can mimics the effects of getting eight hours of sleep.
One satisfied customer writes:
"Definitely worth the money. Absorbs in a second and skin looks glowy and soft straight after. Perfect for winter since it locks moisture really well." —ScooterQueen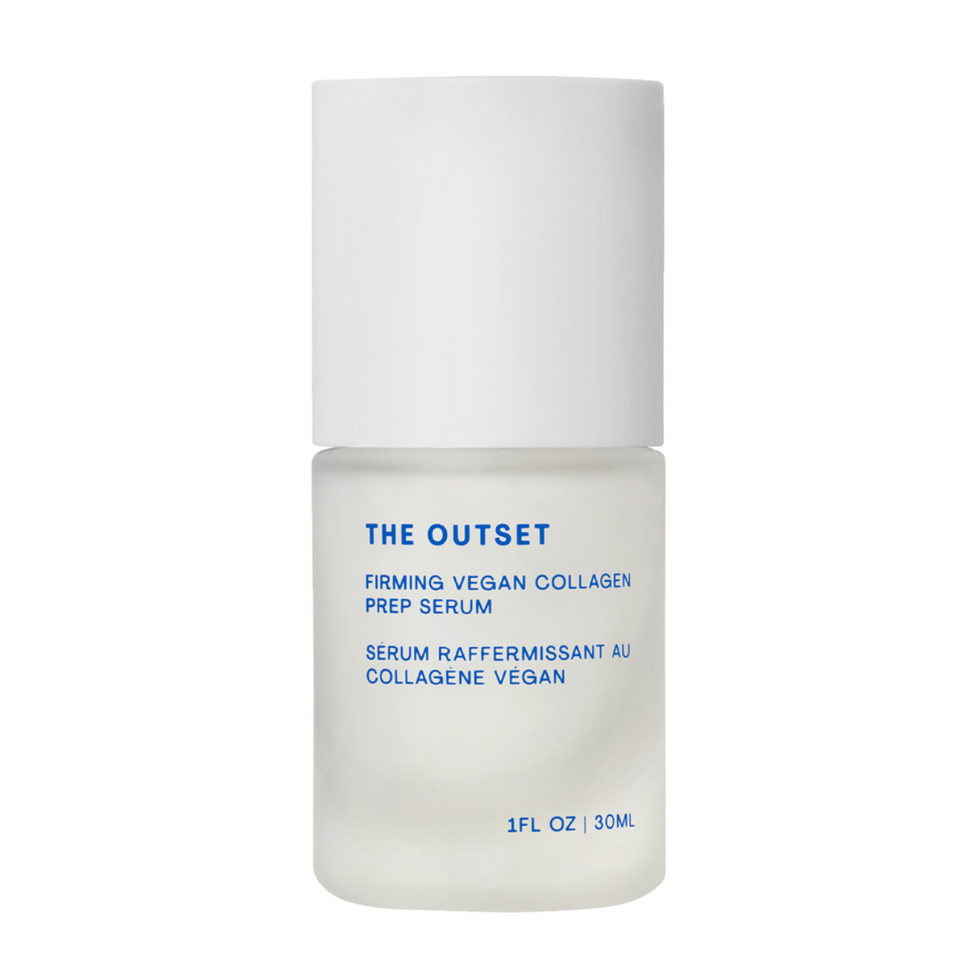 BEST FOR SENSITIVE SKIN
The Outset Firming Vegan Collagen Prep Serum
PROS
CONS
Actress Scarlett Johansson helped create this firming serum, which utilizes vegan collagen and botanical actives to promote radiance, increase elasticity, and minimize the appearance of wrinkles.
One satisfied customer writes:
"Been using this product for close to 3 weeks now and I'm shocked at how hydrating it is. Most of the time I steer away from celeb brands, but this brand has always interested me and I am not disappointed. My skin looks so plump and bright!" —Lauren412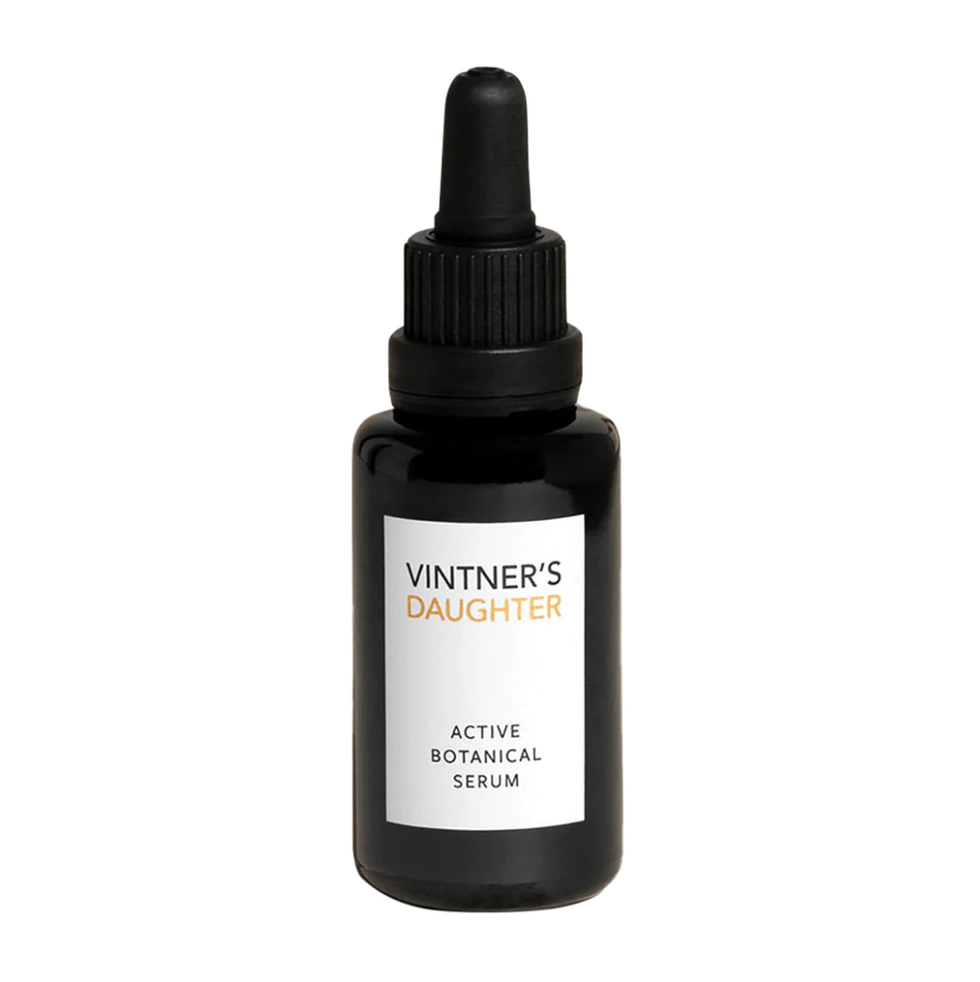 BEST BOTANICAL SERUM
Vitner's Daughter Active Botanical Serum
PROS
CONS
Here's a serum that's crafted with a blend of 22 of botanicals, and renowned for its ability to deeply nourish and restore the skin's moisture balance. Thanks to its carefully sourced ingredients and captivating fragrance, using this serum feels like a luxurious self-care ritual that you'll always look forward to.
One satisfied customer writes:
"I love this serum, it's the perfect amount of moisture for me and I looked up all the ingredients, so it's no wonder my rosacea and acne are finally under control. I live in Florida, so I was skeptical of an oil based serum, but my skin drinks it up and I can apply sunscreen right over or my CC cream." —beautyboo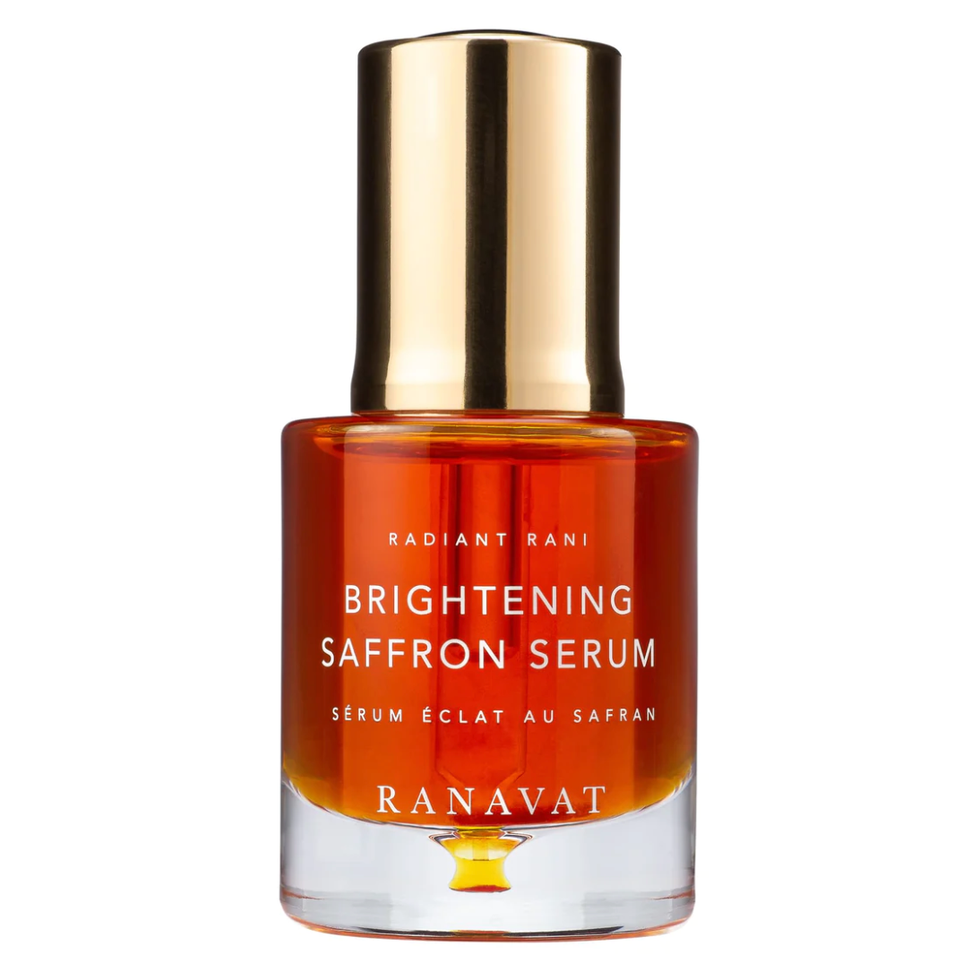 BEST ANTI-INFLAMMATORY SERUM
Ranavat Brightening Saffron Serum
PROS
CONS
Ranavat spared no expense when developing this brightening serum. Not only is this formula reputed to stimulate cell regeneration, calm stressed skin, and enhance youthful radiance, but it is also supported by clinical studies.
One satisfied customer writes:
"I cannot live without it and I don't know how I ever did. Calms inflammation and helps prevent breakouts, fades acne scarring and pigmentation. Makes my skin more even and gives me a beautiful glow. I also mix it in with my foundation and it goes on gloriously smooth. The best!" —Gala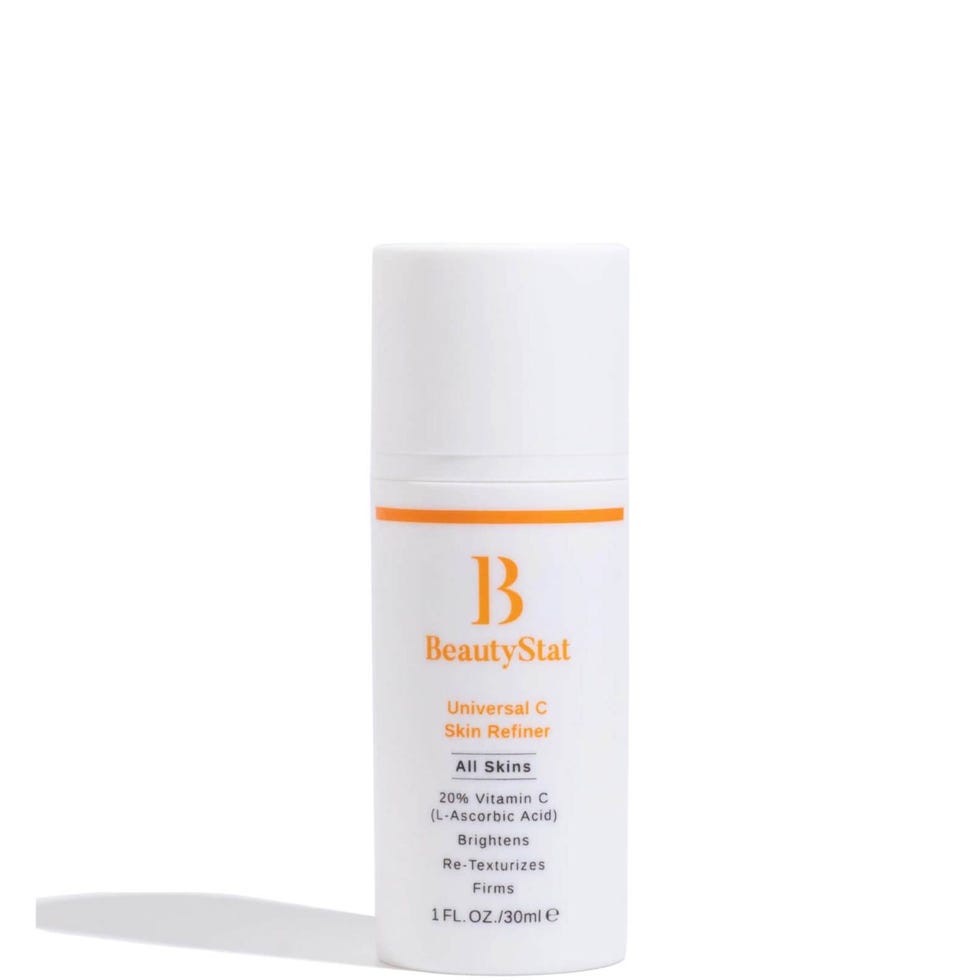 BEST FOR BRIGHTENING
BeautyStat Universal C Skin Refiner
PROS
CONS
When it comes to our skin, we only want the best, which includes this velvety vitamin C serum from Beautystat. In addition to brightening, the serum works to fades dark spots, firms, lifts, and treats fine lines and wrinkles—all while protecting the skin from external stressors.
One satisfied customer writes:
"Top quality and so effective. I love it for making my skin glow. You should try!" —Kelly
| | |
| --- | --- |
| Key ingredients: | Green tea, squalane oil, vitamin C |
| Size: | 1 Fl. Oz. |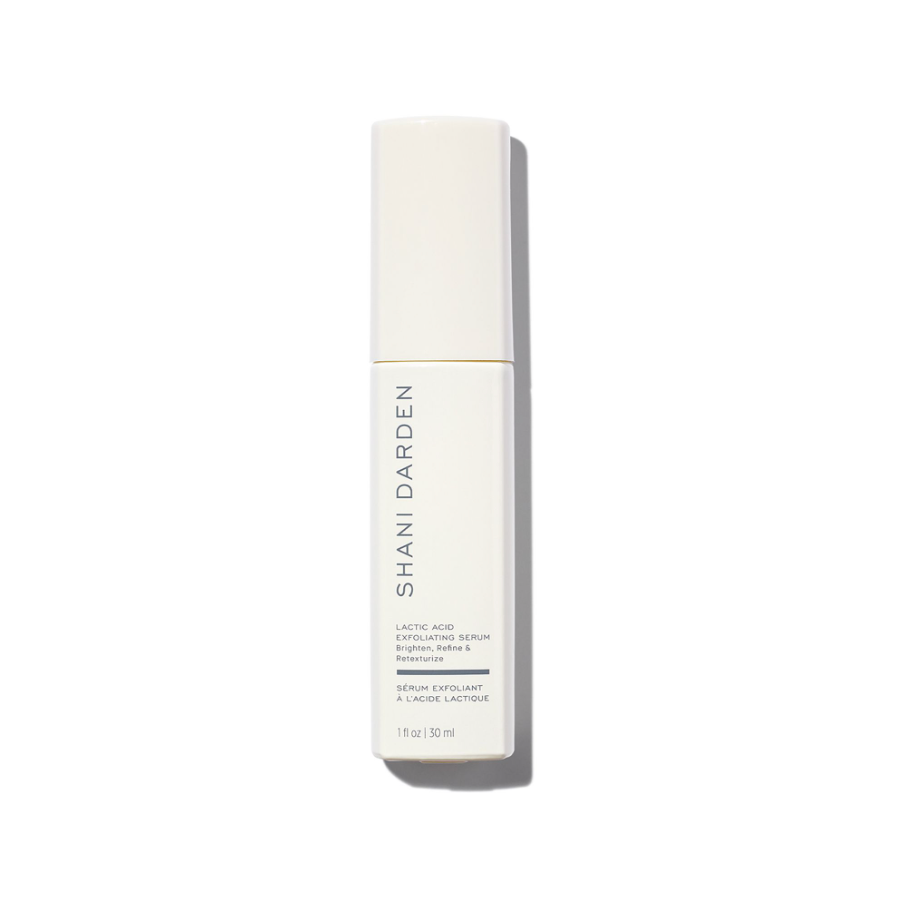 BEST AESTHETICIAN-APPROVED SERUM
Shani Darden Lactic Acid Exfoliating Serum
PROS
CONS
Can only be used at night
While glycolic acid often gets all the love when it comes to exfoliating, its gentler sibling, lactic acid, may be a better choice for those who want to avoid any tingling or irritation. This powerful yet gentle serum from Shani Darden contains nine percent lactic acid and a soothing blend of Aloe Vera concentrate, hyaluronic acid, and anti-inflammatory ingredients to reduce redness and inflammation.
| | |
| --- | --- |
| Key ingredients: | Lactic acid, gluconolactone, aloe, hyaluronic acid, green tea |
| Size: | 1 Fl. Oz. |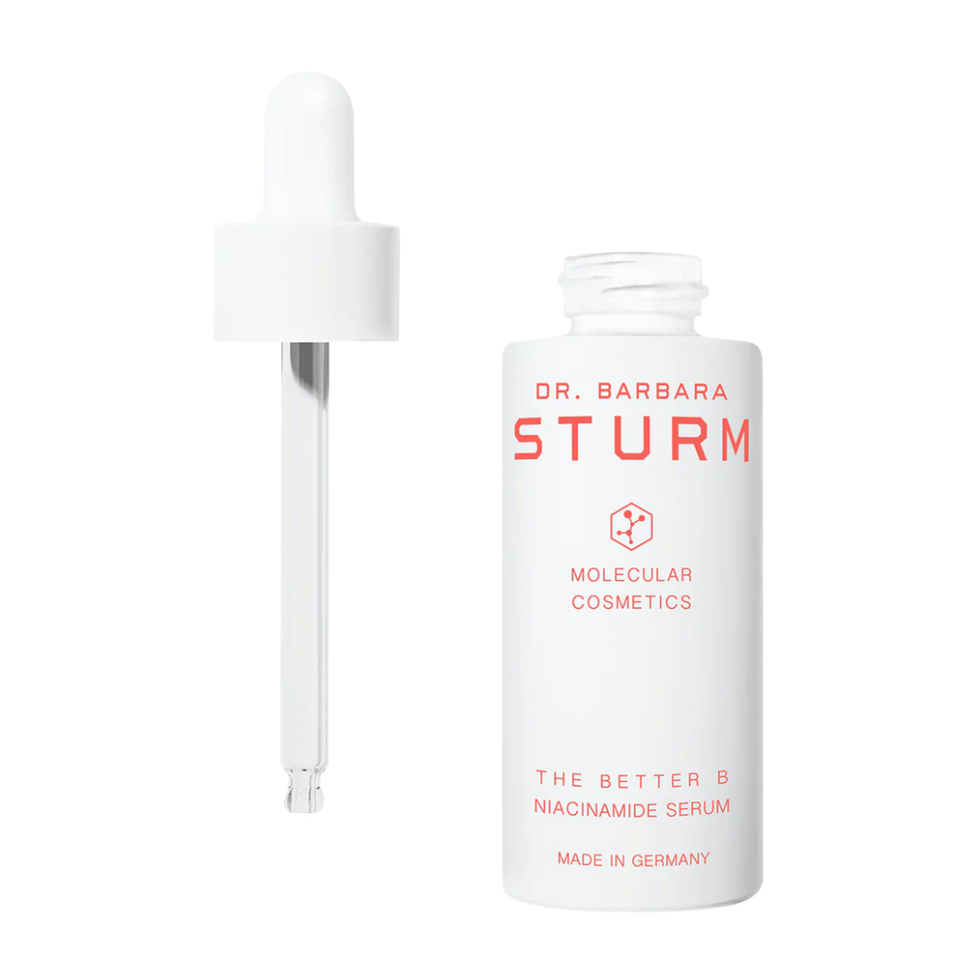 BEST FOR DULL SKIN
Dr. Barbara Sturm The Better B Niacinamide Serum
PROS
Strengthens the skin barrier
CONS
Dr. Barbara Sturm's skin-perfecting niacinamide serum nicely contains a blend of pure vitamin B3 and ectoin for added replenishment benefits for skin in need. The inclusion of ectoin is especially promising as this ingredient has been shown to boost hydration and aid in its innate ability to restore itself.
| | |
| --- | --- |
| Key ingredients: | Marine plankton extract, panthenol (provitamin B5) |
| Size: | 1 Fl. Oz. |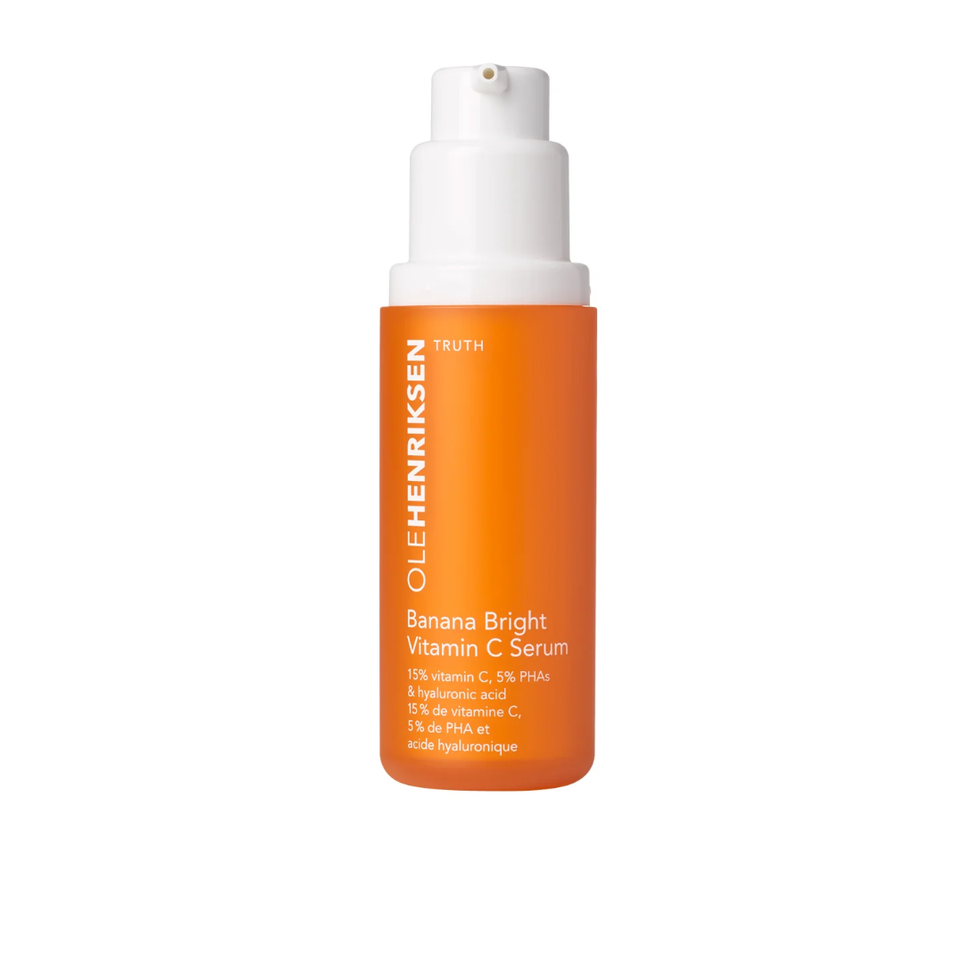 BEST FOR RADIANCE
Ole Henriksen Banana Bright Vitamin C Serum
PROS
Contains light-reflecting pigments
CONS
Mild orange scent may be off-putting to some
Ole Henriksen's Banana Bright line is an editor favourite for a mega dose of brightening vitamin C. In this lightweight serum, you'll find a potent combination of 15 percent vitamin C, five percent PHAs, and hyaluronic acid. With consistent use, you'll notice firmer, more plump skin, along with a reduction in the appearance of dark spots, pores, and wrinkles.
One satisfied customer writes:
"I use the Banana BrightI use the Banana Bright Vitamin C Serum on a daily basis along with other Ole Henriksen products. I love the way it makes my face look and feel." —Susan C.
| | |
| --- | --- |
| Key ingredients: | Vitamin C, vitamin E, hyaluronic acid, polyhydroxy acid |
| Size: | 1 Fl. Oz. |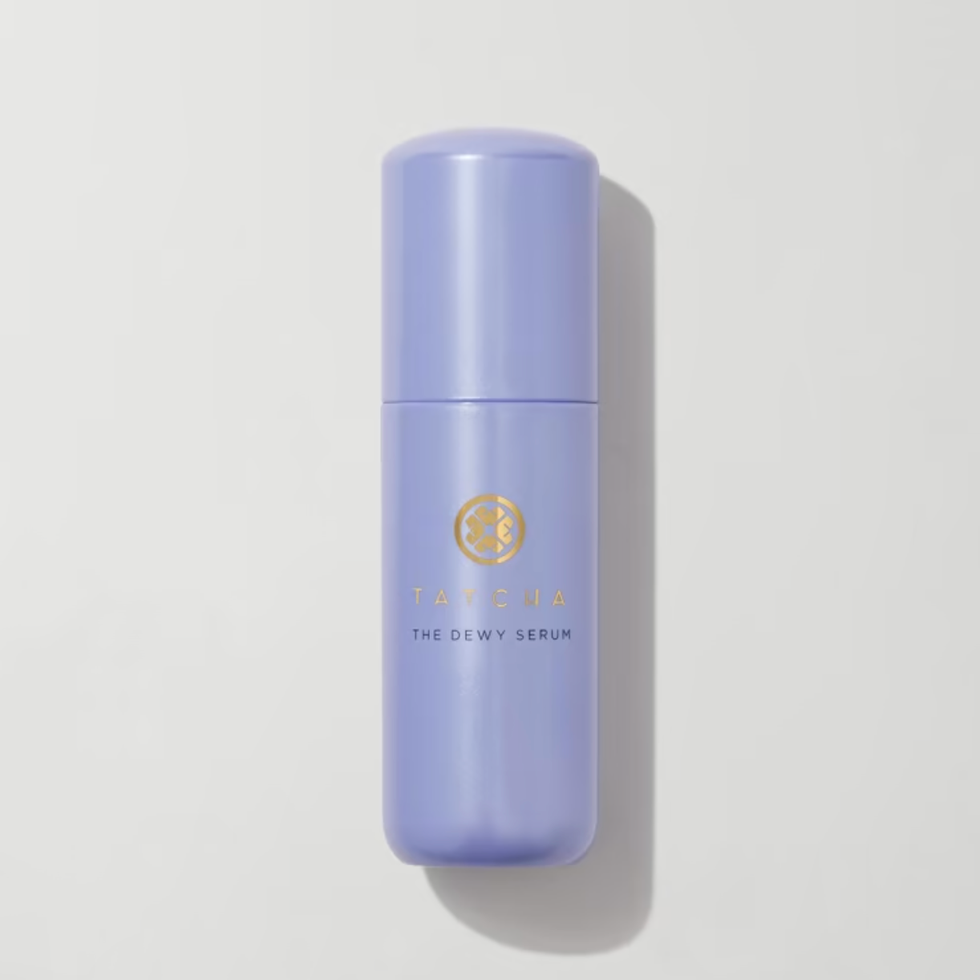 BEST FOR PLUMPING
Tatcha The Dewy Serum
PROS
CONS
Tatcha is beloved for the simplicity, effectiveness, and quality of its products—which shines through with its celeb-loved Dewy Serum. Packed with replenishing ingredients such as squalene and hyaluronic acid, the formula of this product is specifically designed to plump the skin and provide deep hydration, no matter how dry your face is.
One satisfied customer writes:
"My skin loves this! Sinks right in and pairs well with moisturizer. Not heavy or greasy. Never broke out or had any problems in the one and a half months I've been using it. My skin looks great!!" —Jess K.
| | |
| --- | --- |
| Key ingredients: | Hyaluronic acid, squalane, Hadasei-3 |
| Size: | 1 Fl. Oz. |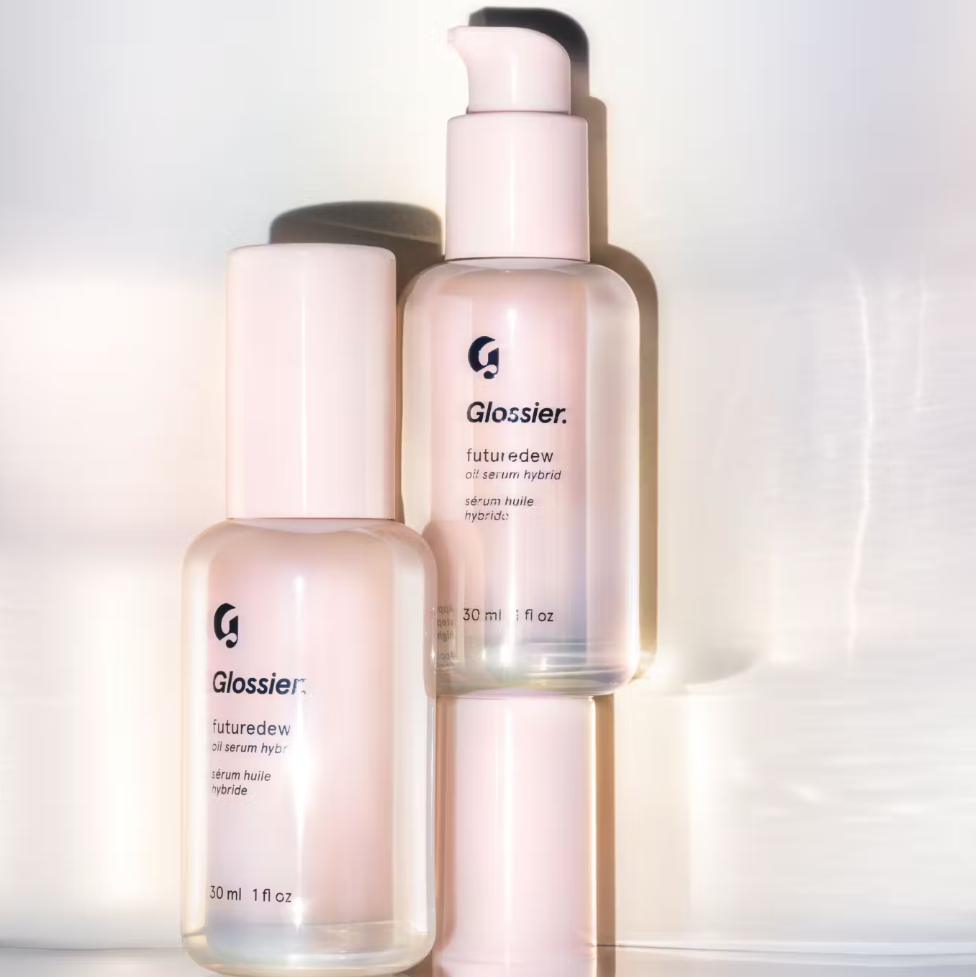 BEST HYBRID SERUM
Glossier Futuredew
PROS
CONS
The fandom behind this culty serum is real: Just about any Glossier fan would go to war over this face oil-serum hybrid. Futuredew serves as the perfect base for a no-makeup makeup look, offering a sheer and non-greasy glow that leaves people wondering what your skincare secret is.
One satisfied customer writes:
"Love Future Dew! Even on older skin it gives off a nice dewy look. A little concealer and blush and I don't need foundation for every day." —Judi E.
| | |
| --- | --- |
| Key ingredients: | Jojoba, grape seed, evening primrose, and rosehip oils, squalane, evodia rutaecarpa extract |
| Blob | Nourishing oils (that don't feel greasy) immediately give you a gleamy, well-moisturized look that lasts up to 12 hours; Powerful plant-based extracts work to make your skin look brighter, instantly and over time; Use it as the last step in your skincare routine after moisturizer, serums, and sunscreen; Doesn't interfere with makeup—just makes skin dewier |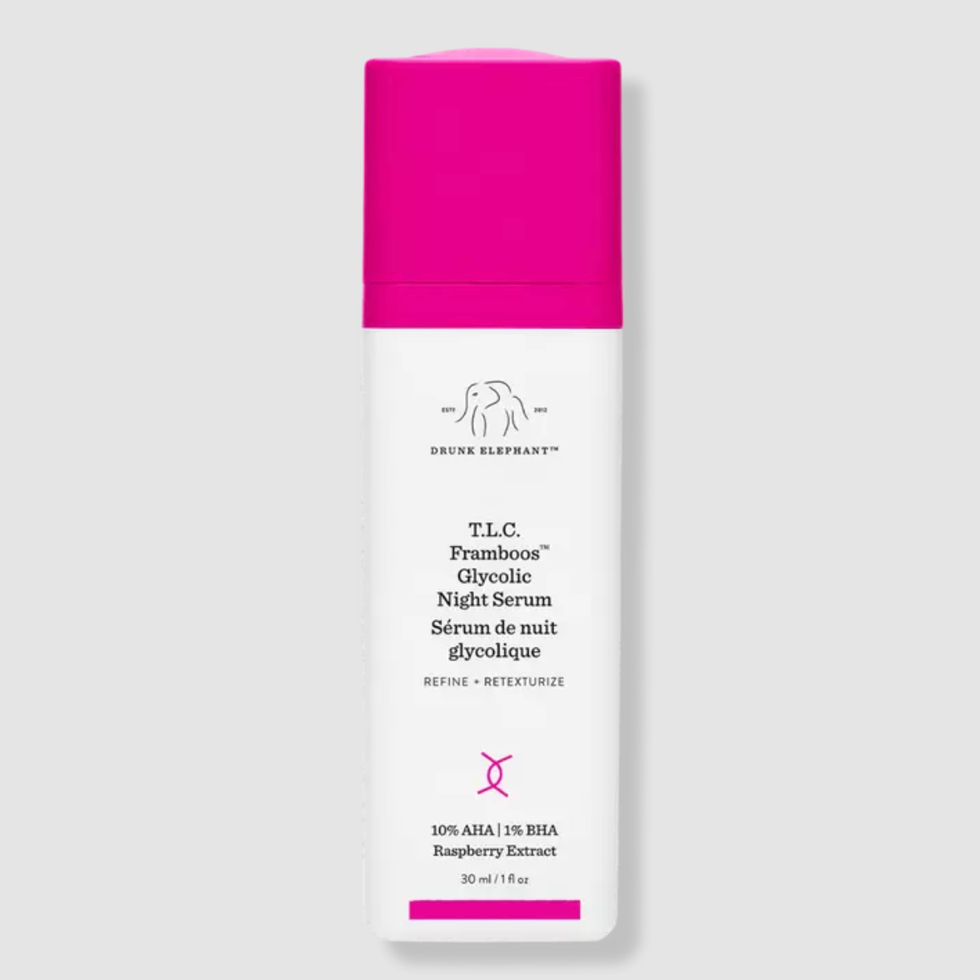 BEST FOR CONGESTED SKIN
Drunk Elephant T.L.C. Framboos Glycolic Night Serum
PROS
CONS
May be intensive for sensitive skin
Sometimes you need just a little something extra to make your beauty rest that much more impactful. Infused with a powerful AHA and BHA blend, Drunk Elephant's T.L.C. Framboos Glycolic Night Serum works while you sleep to resurface congested skin.
One satisfied customer writes:
"This product has brightened and evened out my skin tone. I've had several people compliment how great my skin looks and tell me I'm glowing. I am beyond thrilled with the results!" —Linsy R.
BEST FOR REPLENISHING
Peach & Lily Glass Skin Refining Serum
PROS
CONS
To fuel your glass skin dreams, the experts at Peach and Lily have thankfully developed this skin-refining serum which uses peach extract, niacinamide, East Asian mountain yam, peptides, and more to keep it hydrated and bright.
One satisfied customer writes:
"Love love love love!!! I use other products from this brand but bought this one on a whim and I'm so glad I did! my skin looks and feels amazing! plump, clear, youthful." —PNWBEAUTY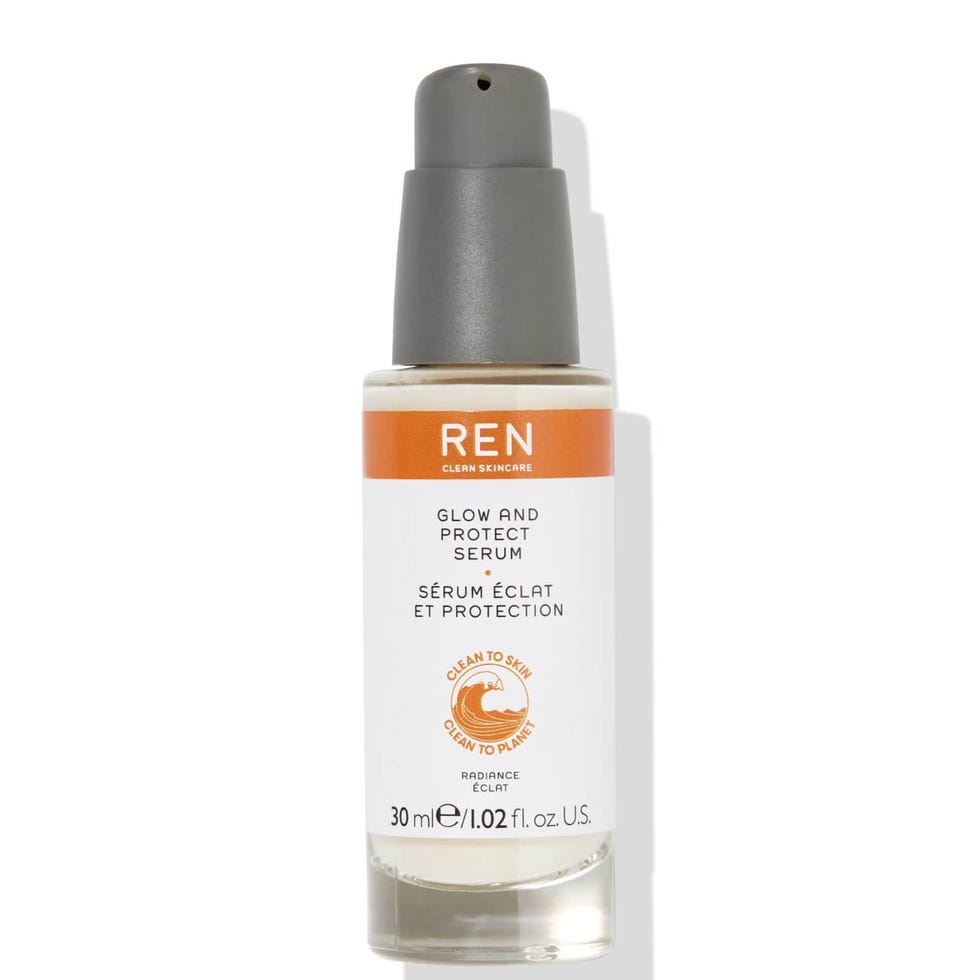 BEST FOR PHOTO-AGEING
Ren Clean Skincare Glow and Protect Serum
PROS
CONS
This beloved serum from Ren Clean Skincare is another favourite of Dr. Greenfield's for its skin-evening benefits. "I use it every day because I love that it is packed with naturally derived antioxidants, has glycerin for hydration, and has clinical evidence," she notes.
| | |
| --- | --- |
| Key ingredients: | Kakadu plum, Dragonfruit, Pomegranate |
| Size: | 1.02 Fl. Oz. |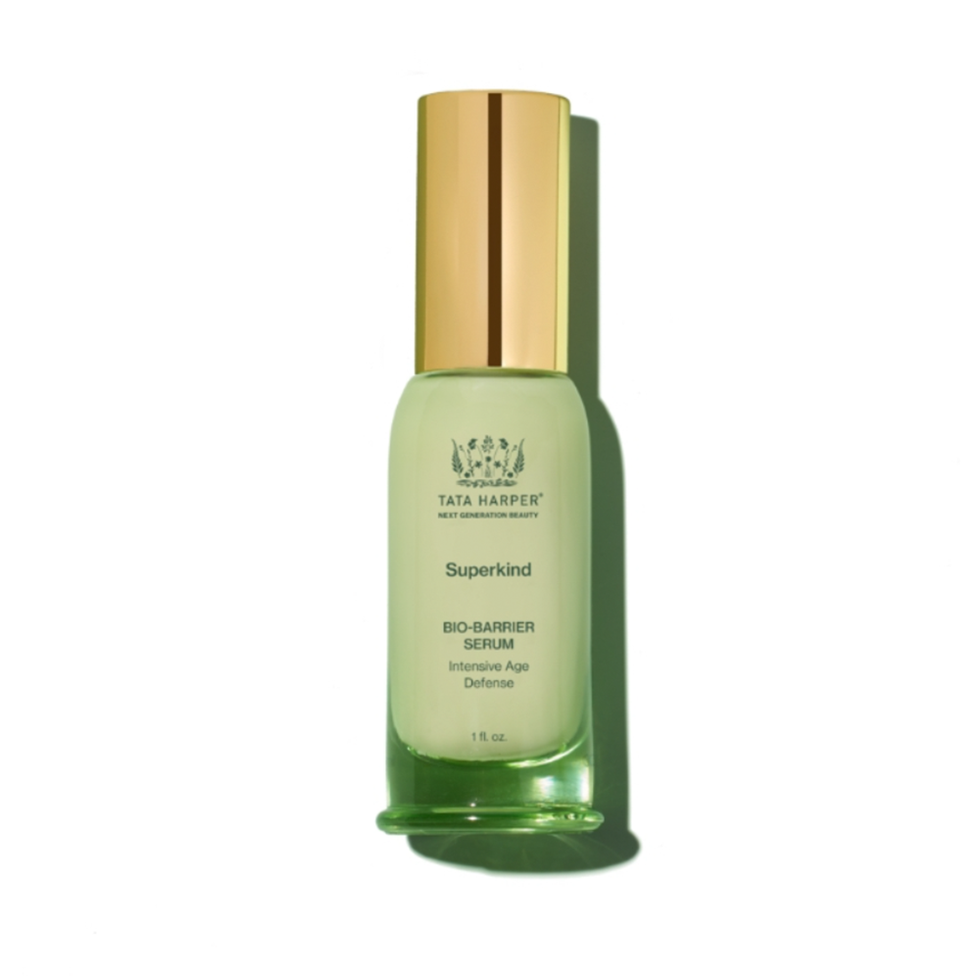 BEST FOR MATURE SKIN
Tata Harper Superkind Bio-Barrier Serum
PROS
CONS
Featuring a blend of ceramides, fatty acids, and fruit extracts, this anti-aging serum from Tata Harper helps repair the skin barrier while reducing redness and irritation.
One satisfied customer writes:
"Super smooth, light serum which absorbs well and quickly. Mild scent, gentle to the skin, no reactions!Highly recommend if you are looking for a gentle cleanser. I use it twice a day—morning and evening." —Andrea S.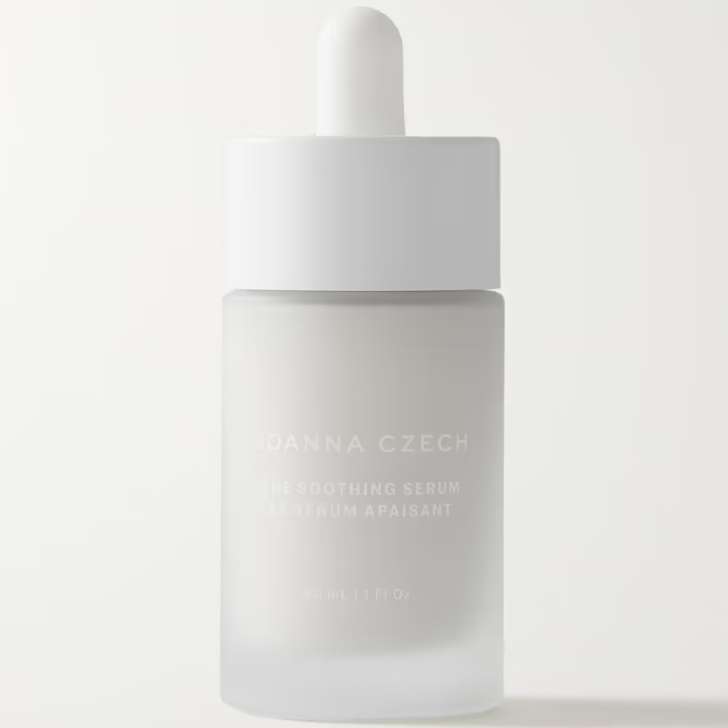 BEST FOR RESTORATION
Joanna Czech The Soothing Serum
PROS
CONS
If you're suffering from irritation, this nourishing serum from celebrity aesthetician Joanna Czech is widely regarded as one of the most soothing face essentials on the market. Its secret lies in the use of four different molecular sizes of hyaluronic acid to penetrate skin layers while maximize their hydration and plumpness.
| | |
| --- | --- |
| Key ingredients: | Hyaluronic acid, pepper berry extract, amino acids |
| Size: | 1 Fl. Oz. |
Frequently Asked Questions
---
What does a face serum do?
Face serums are a type of skincare that prioritizes active ingredients over skin hydration, unlike creams or lotions for the face. Typically, they have a specific focus and are formulated to target their active ingredients toward that focus.
At what point in my routine should I apply a face serum?
---
Your favourite face serums should ideally be applied after cleansing the skin, and before your moisturizer and sunscreen.
What should I look for in one of the best face serums?
---
According to Greenfield, the serums in your routine depend entirely on your unique skincare goals. "I use serums that try to tackle more than one issue at a time and that use ingredients that I know will not only be effective but also healthy for my skin," Greenfield notes.
Why trust Harper's BAZAAR?
---
For more than 150 years, Harper's BAZAAR has been the preeminent fashion and beauty resource for women at every age. We cover what's new and what's next in beauty by working with the world's leading authorities in dermatology, plastic surgery, cosmetics, skincare, haircare, and fragrance. Every story we publish has been thoroughly researched and vetted by our team of beauty editors and industry experts.
This article originally appeared in Harper's BAZAAR US.