If there's one piece of skincare advice you've heard over and over again, it's to wear sunscreen every day—yes, even during the cold, gray months—but especially during spring and summer. And while you likely have no problem slathering up to spend time in the sun over the weekend, the last thing you want on your face Monday through Friday is a formula that's super thick and makes you smell like an overly-processed coconut.
But there's a new class of sunscreens made for your face that hydrate skin without clogging your pores. These formulas not only shield against the sun's harmful rays by offering broad-spectrum UVA and UVB protection, they also contain antioxidants (to keep skin looking youthful) and tint (to even skin tone and work double-duty in place of your foundation).
The right moisturizer with SPF (most often, a face sunscreen with hydrating ingredients) can easily give skin a smooth canvas to be worn under makeup—or provide enough of a tint to skip it altogether. It's far superior to using makeup with added SPF, which won't do the job, says Nazanin Saedi, M.D., a board-certified dermatologist with Jefferson University Hospitals in Philadelphia.
Related article: The Best Tinted Moisturisers Of All Time
What are the biggest benefits of using a moisturizer with SPF?
There are a few major benefits of using a moisturizer with SPF, says board-certified dermatologist Ife J. Rodney, M.D., founding director of Eternal Dermatology + Aesthetics and professor of dermatology at Howard University and George Washington University. "The biggest advantage is convenience—you get two products together in one," she says. Having your moisturizer serve double duty as a sunscreen also means it's less likely you'll forget to apply your SPF or skip that step because you're running late, Dr. Rodney points out. "Some sunscreens also leave a whitish film on your skin, especially in people with darker skin tones," Dr. Rodney says. "Some of the ingredients in moisturizers help to avoid this from happening," she says.
Are there any cons to using a moisturizer with SPF?
There's nothing bad about using a moisturizer with SPF, Dr. Rodney says, but there are a few things to be mindful of.
You may need a higher level of protection. "Many moisturizers with sunscreen typically have an SPF of 15, which is not protective enough," Dr. Rodney says. "You should look for an SPF of at least 30."
You still need to reapply. "Sunscreen should be applied every two hours or as needed, as it loses its effectiveness the longer it is exposed to light," Dr. Rodney says. "Most people use moisturizers once daily since they may incorrectly think they're covered for the day."
You'll need to use more than you think. "The important thing about sunscreen is getting enough on your face and body parts that will be exposed to sunlight," Dr. Rodney says. "The sheer amount of moisturizer with SPF that you would need may seem unreasonable."
Where should you use a moisturizer with SPF?
Moisturizers with SPF usually come in smaller bottles and are usually designed to be used on your face. While you can technically use them all over your body, that can add up.Still, it's a good idea to use some kind of moisturizer on your skin. "You should use a moisturizer on your entire body to prevent dryness and lock in moisture," Dr. Rodney says. If you're using a moisturizer with SPF, she says it's important to use it on your face first, along with your legs and hands "especially if they will be exposed to sunlight." If you find that you're running through moisturizer with SPF too quickly with that method, though, you can always apply moisturizer to other areas of your body that aren't your face, let it dry, and then apply sunscreen to the exposed areas.
When should you use actual sunscreen?
You don't have to go this route, but you may want to if you find that your moisturizer bills are adding up. Still, Dr. Rodney says, "it's not necessary to use a separate sunscreen if you have an effective moisturizer with sunscreen. Just be sure to apply your moisturizer with SPF throughout the day."Or, again, you can use your moisturizer with SPF on your face and then do a combination of moisturizer and sunscreen on the rest of your body. "Everyone can benefit from using a moisturizer with SPF," Dr. Rodney says. "In fact, it's all I recommend. It's simple, convenient, and great for both sunlight exposure as well as light from screens and computer devices."
How to choose (and use) the best moisturizer with SPF for your skin
Read your labels: To find a moisturizer with SPF, make sure it's designated on the label as face sunscreen, otherwise it will not be potent enough to fully protect your skin. Shoot for a minimum of SPF 30. "Apply it to your entire face and look for one that delivers broad spectrum protection," says Dr. Amy Forman Taub, M.D., medical director and founder of Chicago-area Advanced Dermatology and skinfo.
Know your skin type: If you have oily skin, finding the right moisturizer with SPF can be tricky, but it's possible. "Most modern, well-made sunscreens are noncomedogenic," Dr. Taub says, meaning the ingredients in the bottle are specifically formulated to not cause blocked pores, and thus, acne breakouts. Look for noncomedogenic, oil-free, and fragrance-free on the label.
Don't skimp on hydration: Your moisturizer with SPF should still be hydrating, regardless of your skin type. Look for moisturizing ingredients like hyaluronic acid, aloe vera, ceramides, and glycerin.
Stick with one you like: Finding the perfect match for you may be trial and error, says Dr. Saedi. When it comes to keeping your skin looking young, consistency is key. "Go for a formulation that you like and are willing to wear every day," she says. Just be sure to reapply every two hours for max protection (or touch up with a powder sunscreen if you don't want to disturb your makeup).
Not sure where to start? The following moisturizers with SPF protect your skin while keeping your complexion in check. Each one contains a minimum of SPF 30 (though most provide more), as well as broad spectrum UVA/UVB protection. They're all lightweight enough to be used under makeup and won't cause breakouts or irritate sensitive skin. Here, the best dermatologist-approved moisturizers with SPF for every skin type.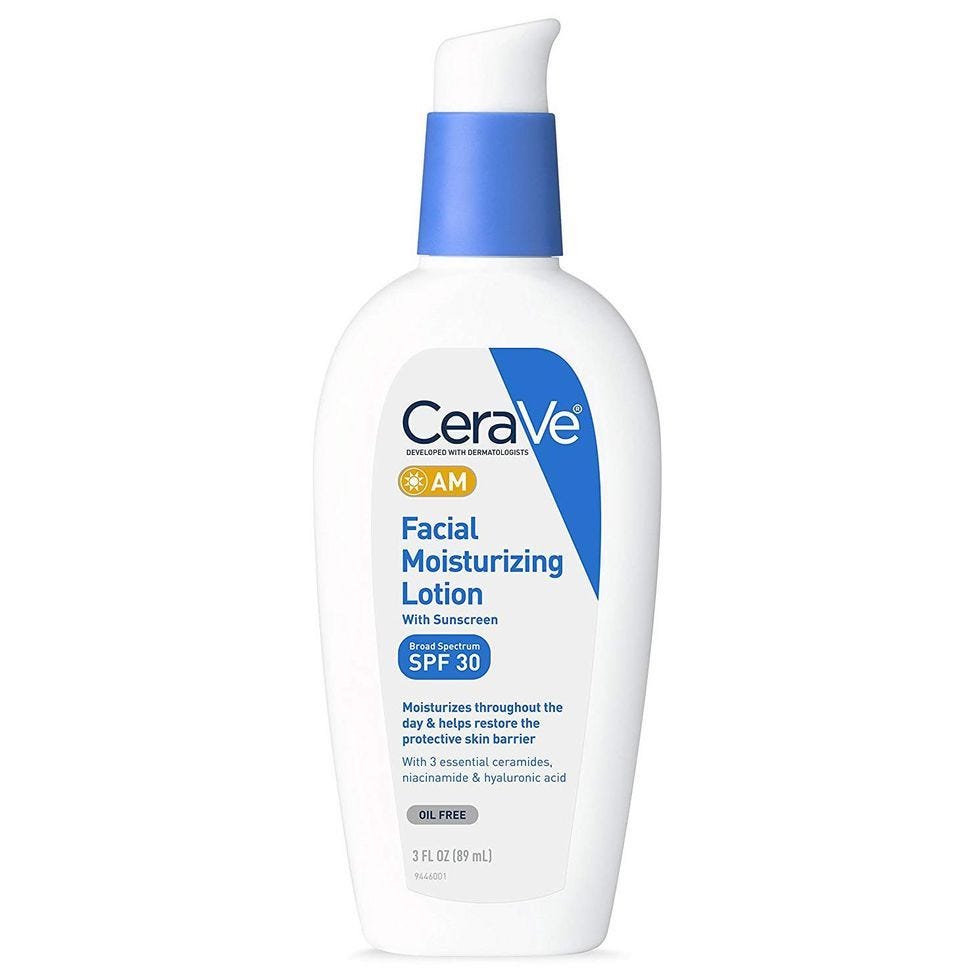 1
BEST OVERALL
CeraVe AM Facial Moisturizing Lotion SPF 30
Named one of our favorite moisturizers for oily, acne-prone skin, you can count on this as your go-to product when you need something gentle yet hydrating. Hyaluronic acid and ceramides work together to restore and moisturize the skin, niacinamide (a form of vitamin B3) soothes, while zinc oxide provides broad spectrum protection. Recommended by the National Skin Cancer Foundation, this noncomedogenic product is also oil- and fragrance-free, so you don't have to worry about irritation if you have sensitive skin.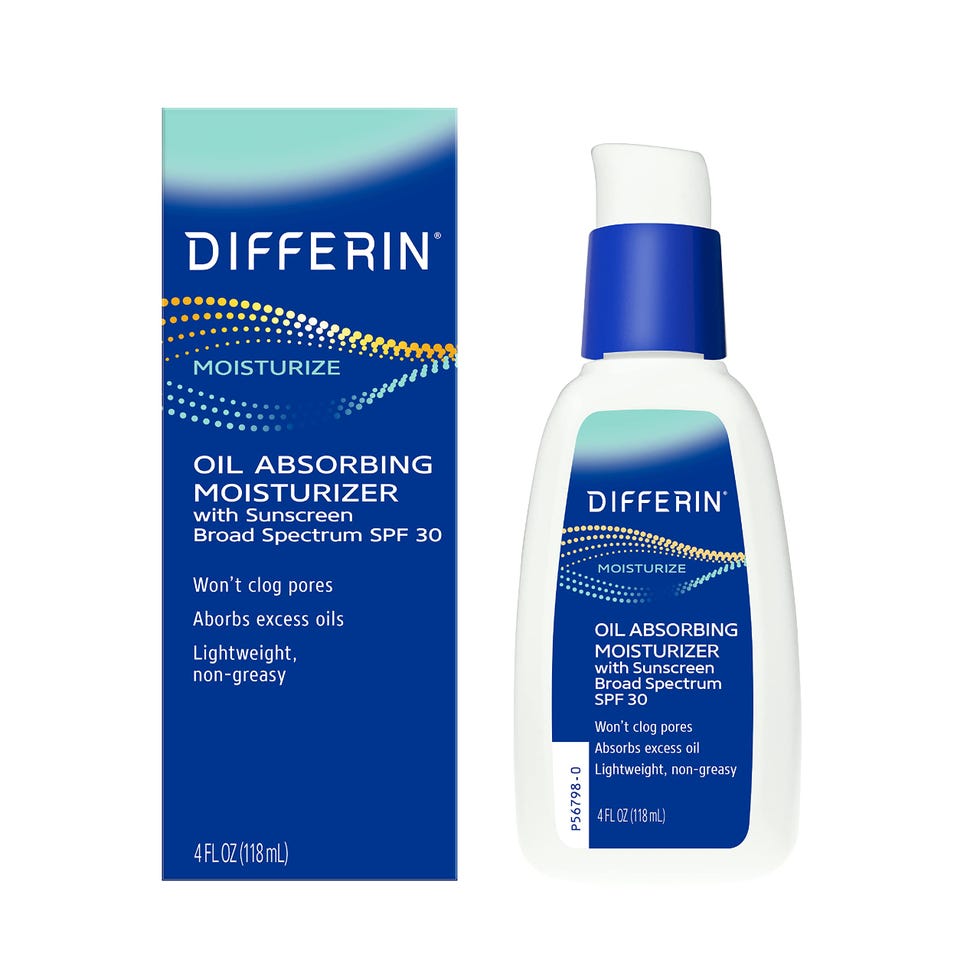 2
BEST VALUE
Differin Oil Absorbing Moisturizer SPF 30
An ideal option for acne-prone skin, Differin's moisturizer with SPF is free of pore-clogging oils and irritating fragrances, absorbs extra dew for a matte finish, and feels non-existent on the skin. Reviewers say they "can't believe how well it works" at keeping sensitive complexions moisturized while minimizing scarring. At around $8, it's budget-friendly, too.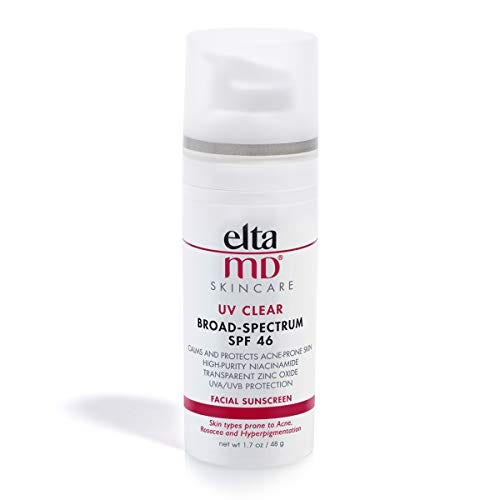 3
EltaMD UV Clear Facial Sunscreen Broad-Spectrum SPF 46
This oil-free facial sunscreen from EltaMD is a favorite of both Dr. Taub and Dr. Saedi. Ideal for those dealing with acne or rosacea, "it contains niacinamide, which is an anti-inflammatory that helps calm skin," says Dr. Saedi. What's more, it contains hyaluronic acid, an ingredient that acts like a tiny sponge to pull water to the skin's surface for a boost in hydration.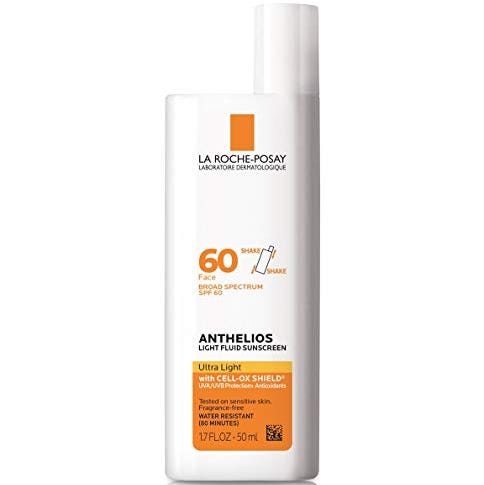 4
RAVE REVIEWS
La Roche-Posay Anthelios Ultra Light Sunscreen Fluid SPF 60
This light, matte formula from La Roche-Posay absorbs into skin quickly, making it an ideal base to apply makeup on top, says Dr. Saedi. "It glides on easily, there's no white film, and it doesn't smell like sunscreen," she says. It's also pumped with free radical-fighting antioxidants to fight the signs of skin aging, like fine lines and sun spots.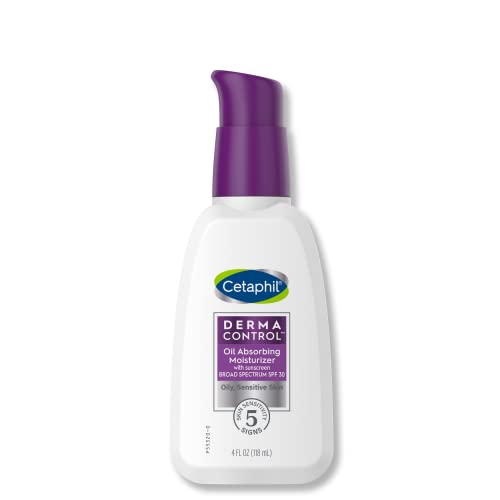 5
Cetaphil Oil Absorbing Moisturizer SPF 30
Created specifically for oily skin types, this mattifying moisturizer with SPF won't break you out or irritate existing acne, since it's lightweight, non-greasy, and fragrance-free. You'll still receive broad spectrum sun protection, as well as much-needed hydration via glycerin (which pulls and locks in moisture) and dimethicone (an ingredient that prevents water loss without clogging the pores).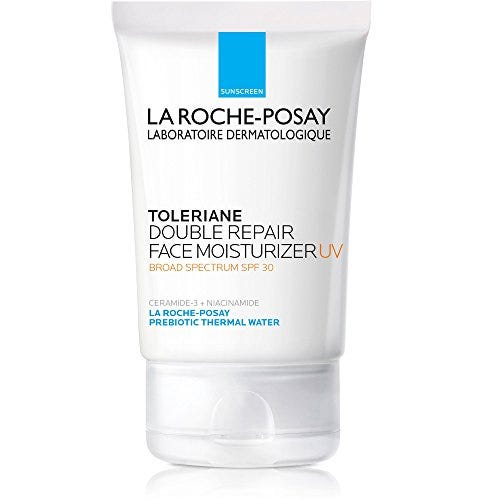 6
La Roche-Posay Toleriane Double Repair Face Moisturizer SPF 30
This noncomedogenic, fragrance-free moisturizer is exactly what your complexion needs if you're constantly dealing with redness, since it contains skin-soothing thermal water, hydrating ceramides and glycerin, and niacinamide to tackle discoloration. Meanwhile, SPF 30 keeps skin protected from damaging UV rays.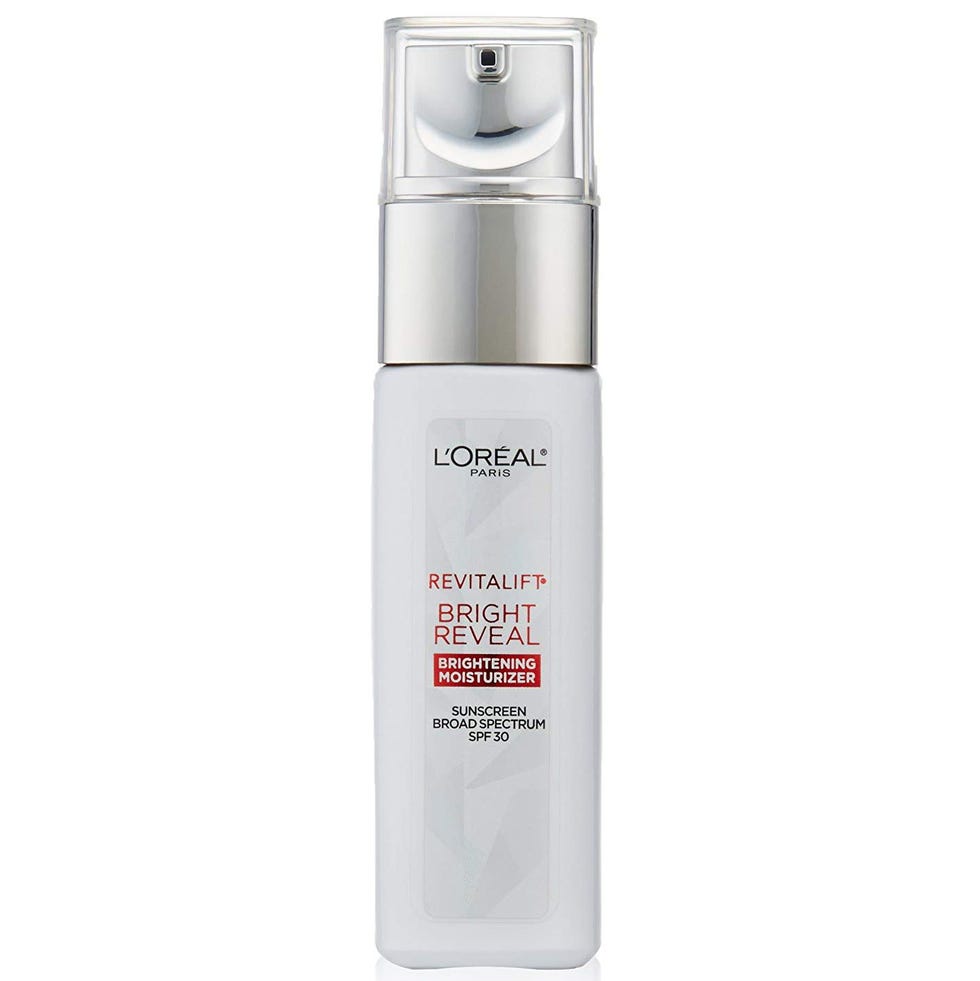 7
L'Oreal Revitalift Bright Reveal Brightening Day Moisturizer SPF 30
The skin-brightening trifecta—glycolic acid, vitamin C, and pro-retinol—join forces in this moisturizer with SPF. With broad spectrum SPF 30, you'll tackle sun spots and other discolorations while protecting your skin from further sun damage. Glycolic acid gently sloughs away dead skin cells, while vitamin C promotes collagen production for a boost in radiance.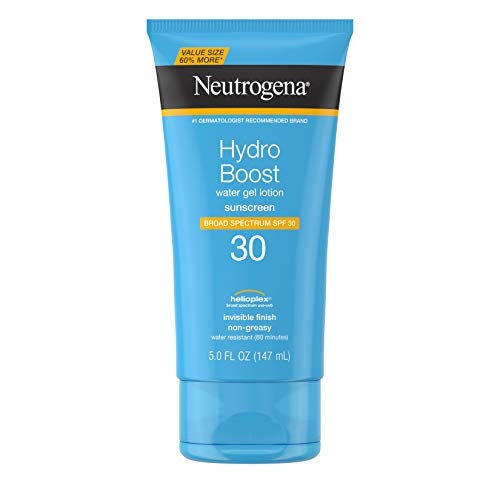 8
Hydro Boost Water Gel Sunscreen Lotion SPF 50
This lightweight gel sunscreen doubles as a moisturizer, thanks to a healthy dose of water-attracting ingredients like glycerin and hyaluronic acid. Plus, it's oil-free, noncomedogenic, and non-greasy—so your skin only feels plump (never oily) after application. Not to mention, you get three ounces of product for under $10.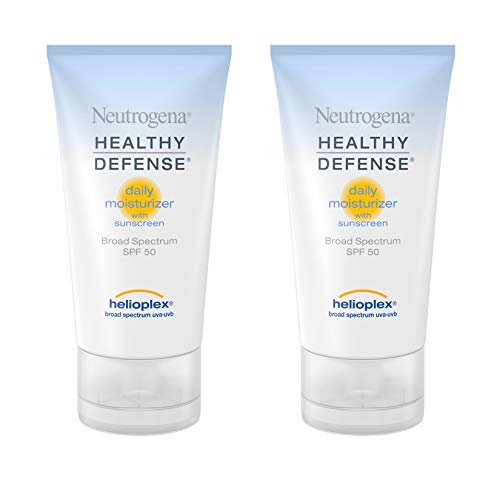 9
Neutrogena Healthy Defense Daily Moisturizer with SPF 50
This moisturizer with SPF earns a recommendation from Ramsey Markus, M.D., a board-certified dermatologist at Westside Dermatology in Seattle. He uses this gentle, mineral-based SPF himself, since he's allergic to chemical filters. Free of oils and fragrances, the non-greasy formula effortlessly glides on and sinks into the skin without a stark white cast.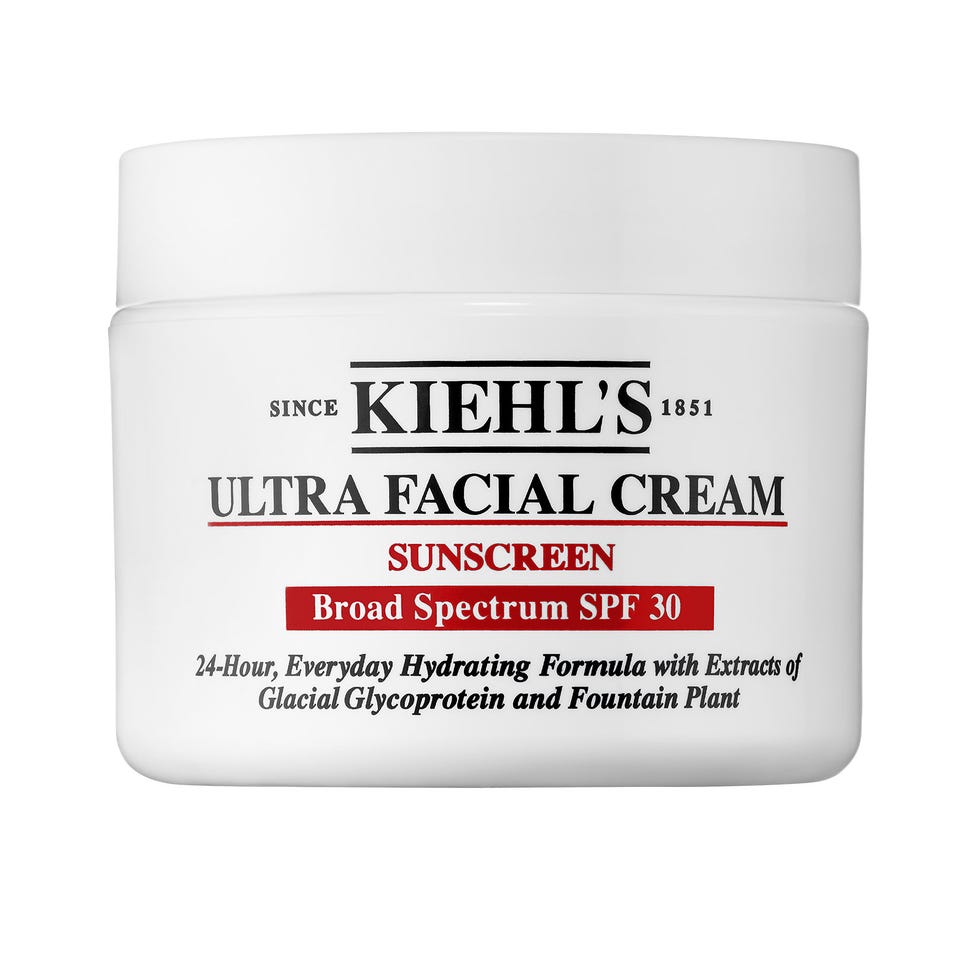 10
Kiehl's Ultra Facial Cream SPF 30
This pick gets a stamp of approval from Debra Jaliman, M.D., a board-certified dermatologist in New York City and author of Skin Rules. Even though the formula feels non-greasy, dry skin drinks up the glycerin and squalane to help restore natural moisture. Your complexion will feel nourished without the shiny residue left behind by most face sunscreens.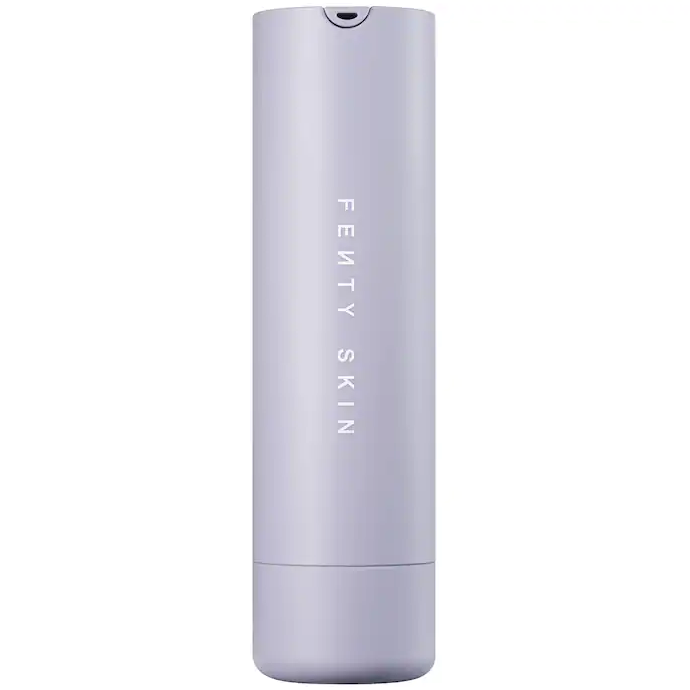 11
FENTY SKIN Hydra Vizor Invisible Moisturizer SPF 30 Sunscreen
Great for all skin types, this invisible SPF is packed with antioxidant-rich watermelon extract, niacinamide to fight excess shine and dark spots, and plumping hyaluronic acid. Bonus: It's oil-free, noncomedogenic, and doesn't pill up underneath makeup.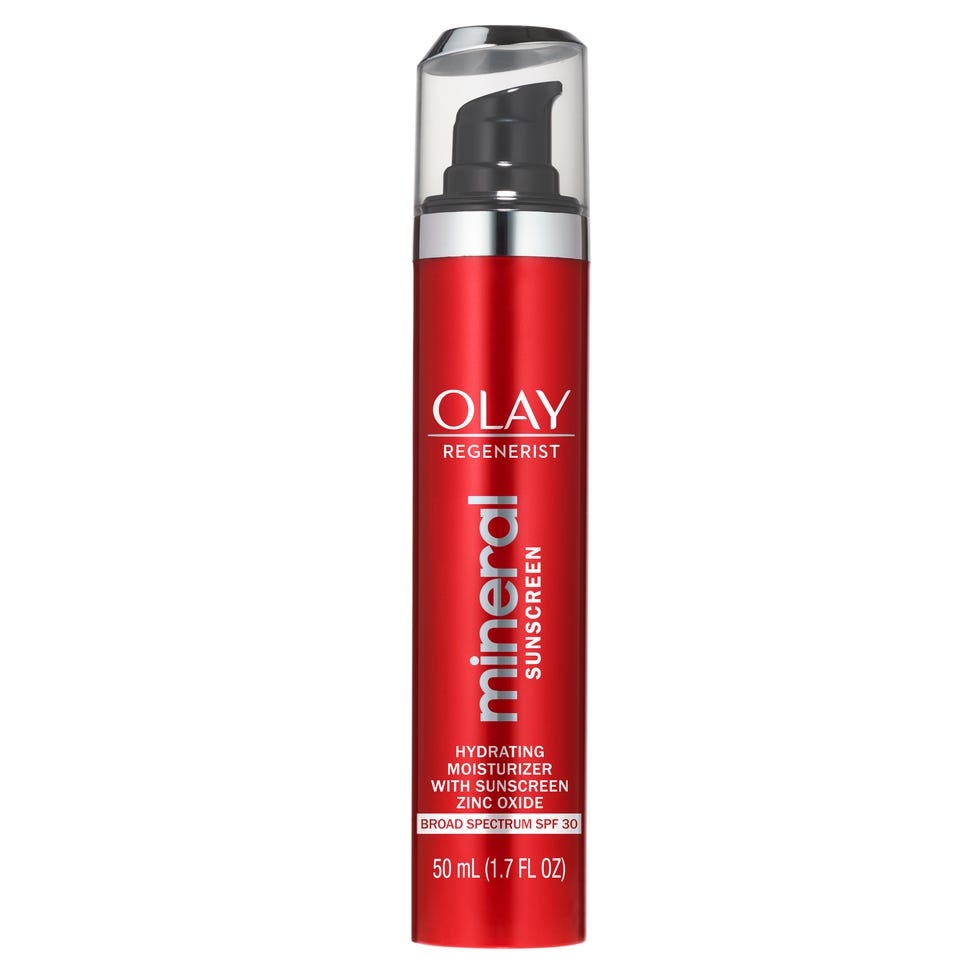 12
Olay Regenerist Mineral Sunscreen Moisturizer SPF 30
This moisturizer with SPF from Olay deeply hydrates dull skin without leaving behind a sticky, greasy film. In fact, it feels pleasantly lightweight, ditches potentially irritating fragrances, and includes niacinamide to calm finicky skin. Mineral SPF 30 fights harmful UVA and UVB rays. Plus, it absorbs quickly, so you won't have to worry about your makeup sliding around.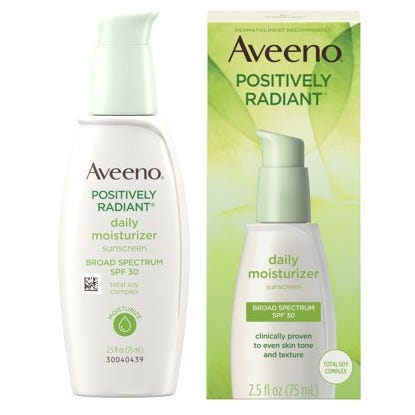 13
Aveeno Positively Radiant Daily Moisturizer SPF 30
Also named one of our top face sunscreens, this affordable pick gets a stamp of approval from Joshua Zeichner, M.D., director of cosmetic and clinical research in dermatology at Mount Sinai Hospital in New York City. "The soy complex in this product helps brighten the skin while UV blockers provide broad spectrum protection," he says. It works great for all skin types since it's oil-free and noncomedogenic, but the sheer finish makes it an excellent option for deeper complexions (according to dermatologists of color!).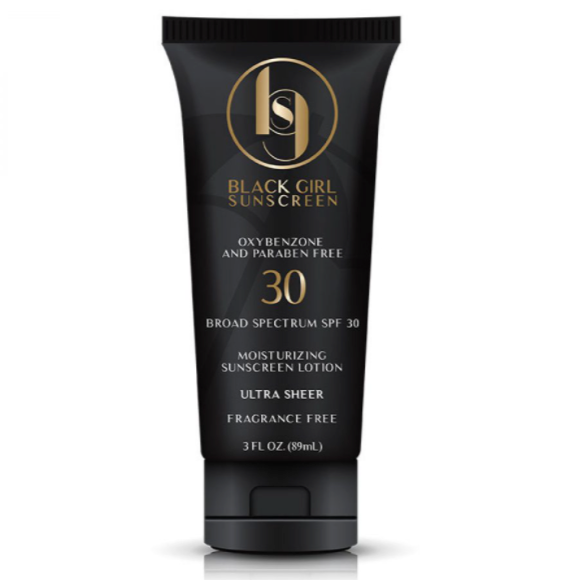 14
Black Girl Sunscreen SPF 30
This cruelty-free, vegan sunscreen is made by women of color for people of darker skin tones, as it protects melanin-rich skin while drying completely clear. It also serves as an excellent moisturizer, thanks to the addition of nourishing avocado, jojoba, and vitamin E to hydrate and smooth the skin.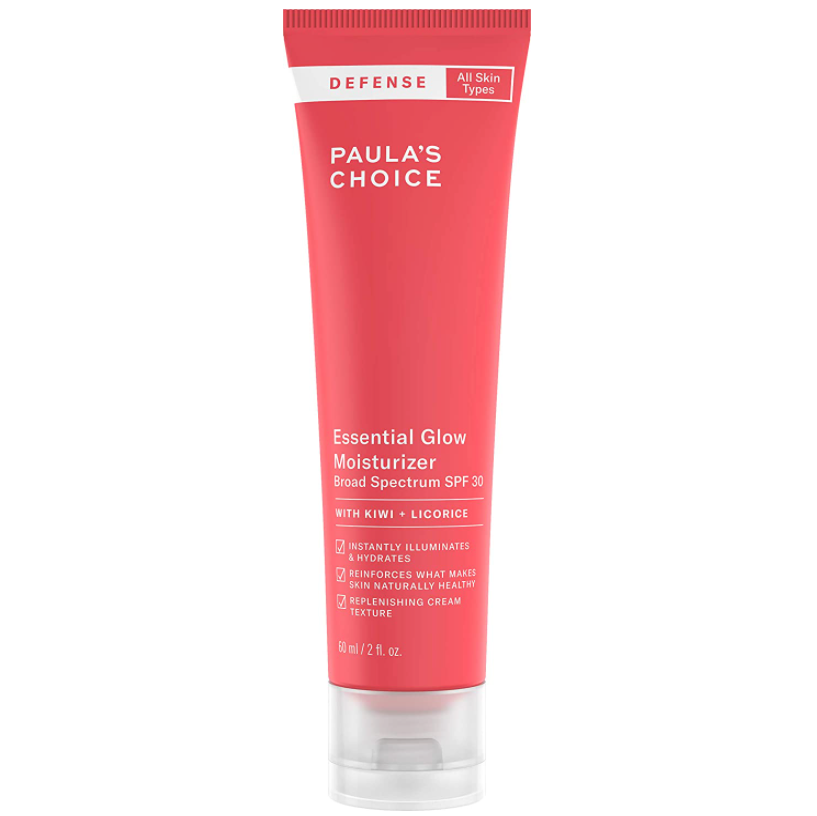 15
Paula's Choice Defense Essential Glow Moisturizer SPF 30
If you want to give your skin a visible glow, say hello to your new go-to. This moisturizer with SPF adds a smooth, streak-free sheen to your complexion while protecting it with 100% mineral sunscreen blockers and more than 10 antioxidants. No makeup necessary!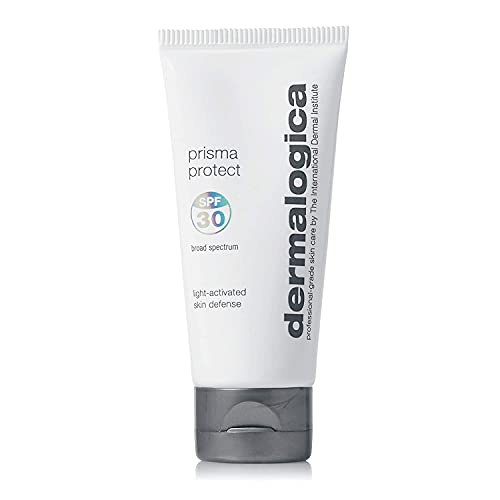 16
Dermalogica Prisma Protect SPF 30
This vegan, cruelty-free moisturizer works double duty by preventing future lines and wrinkles while helping to reverse visible signs of aging. Thanks to a formula rich in essential oils, algae extract, peptides, and antioxidants, skin will look plumper, smoother, and brighter.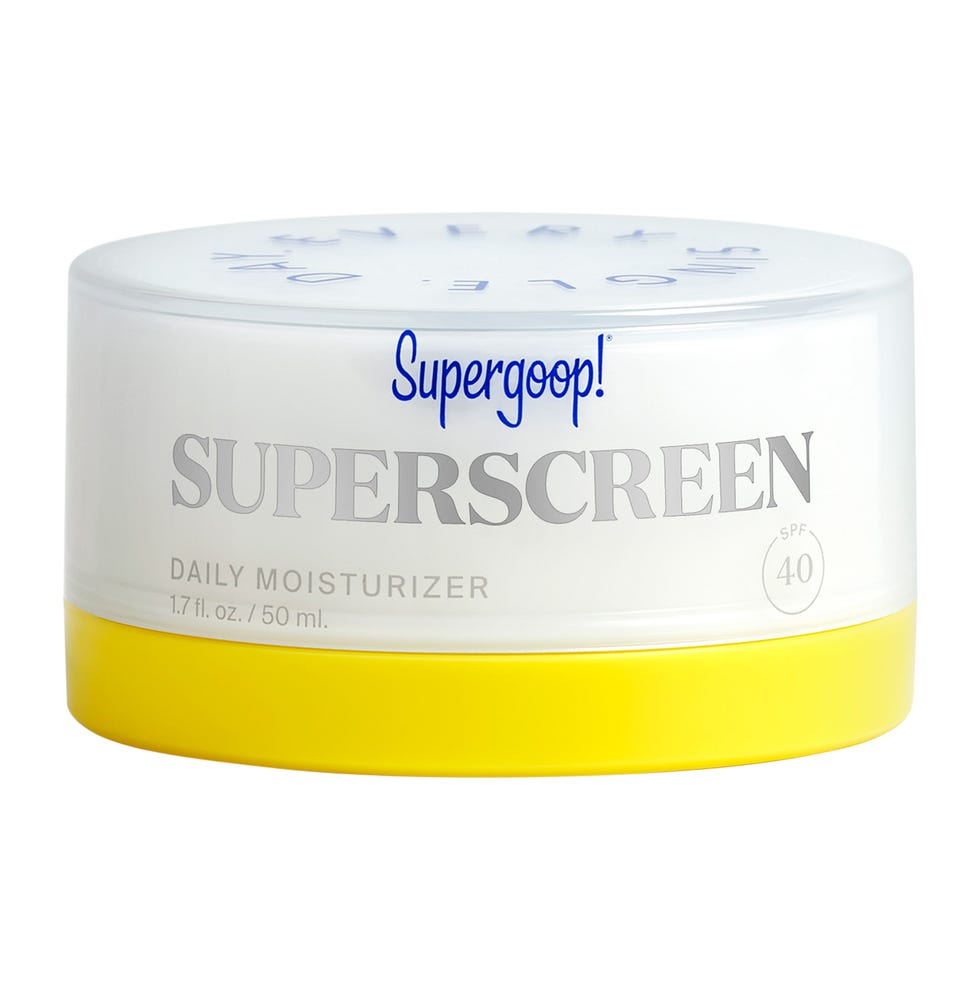 17
Supergoop! Superscreen Daily Moisturizer SPF 40
Designed with blue-light blocking ingredients, this hydrating SPF locks in moisture, protects against harmful UV rays, and leaves out fragrances to quell any irritation. This one is a better fit for those with combo or dry skin, thanks to its ultra-dewy finish.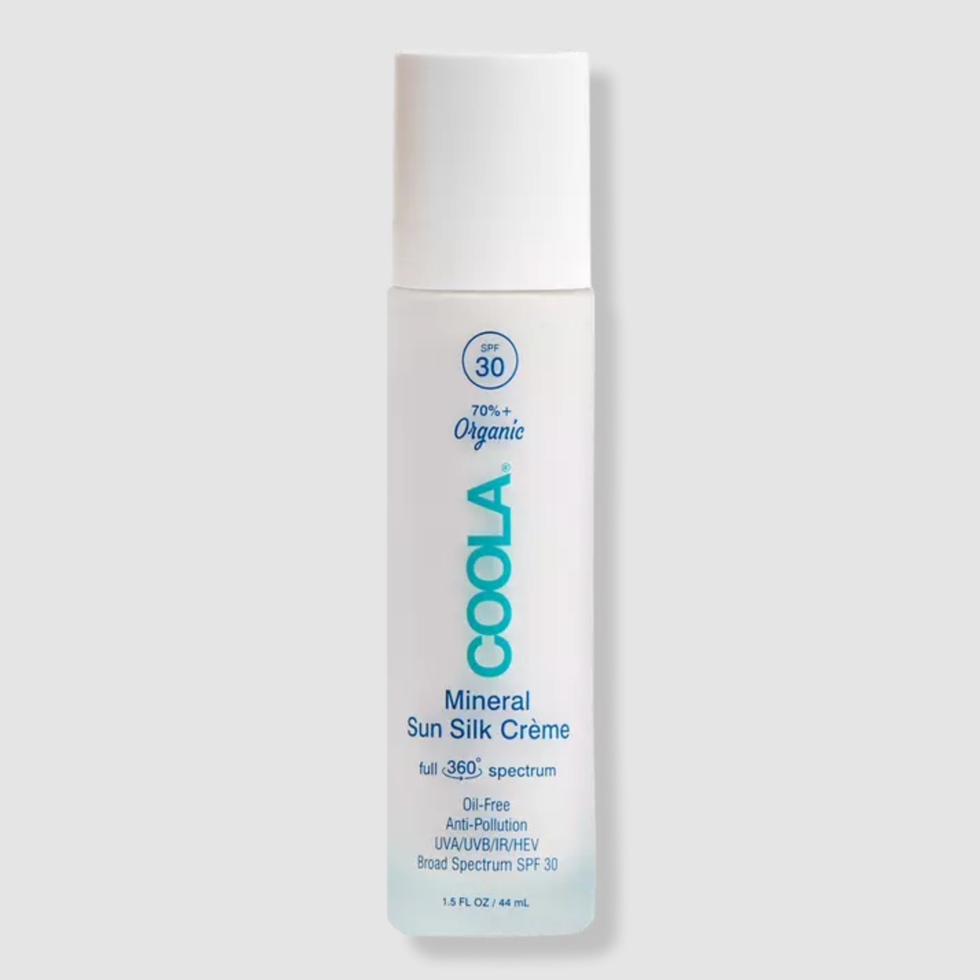 18
Coola Full Spectrum 360° Mineral Sun Silk Crème SPF 30
This silky moisturizer contains top-notch ingredients (most of which are organic), like aloe vera, cocoa seed extract, and niacinamide, so your face will feel calm and hydrated without skimping on broad spectrum protection. It feels pleasantly lightweight and won't slip-slide underneath your makeup.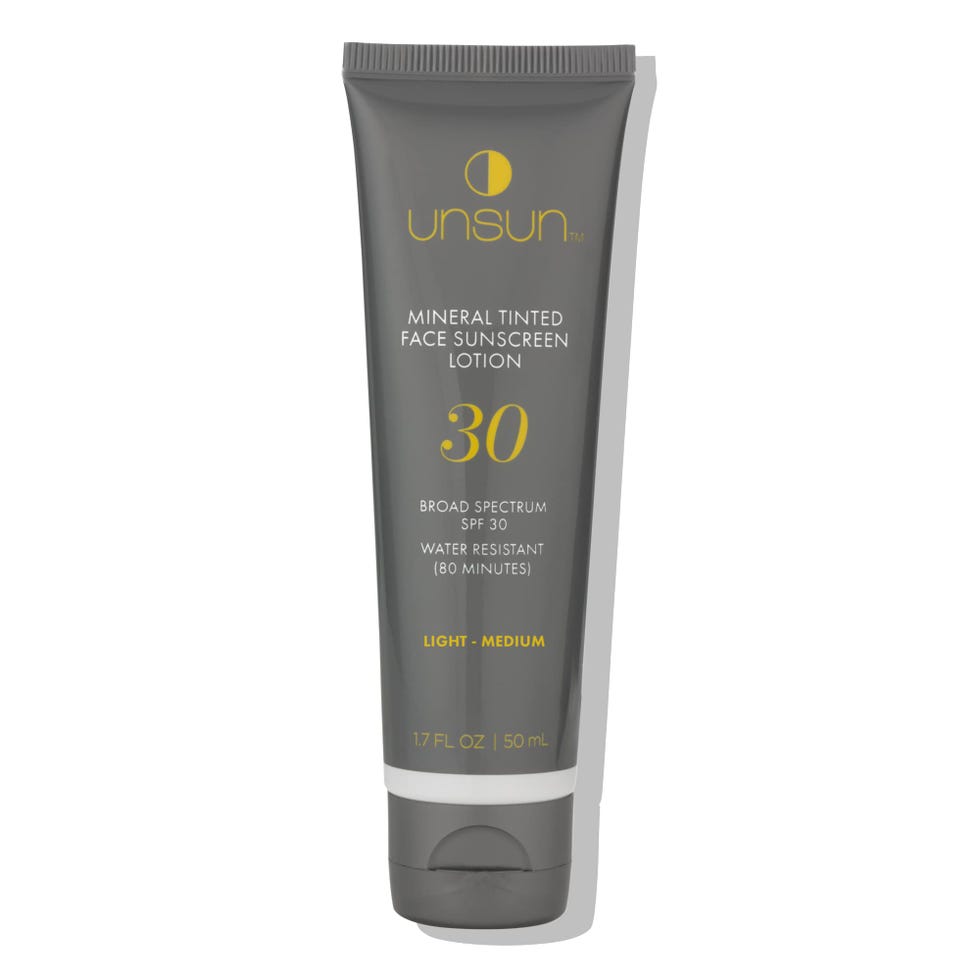 19
Unsun Mineral Tinted Face Sunscreen Lotion SPF 30
Formulated to cover a range of skin tones, this mineral-based moisturizer blends into the skin with a light tint to even skin tone. The tinted sunscreen multitasks by adding protection against harmful rays and color-correcting hyperpigmentation. It also contains moisturizing agents like Shea butter, Vitamin E, and coconut oil, that can hydrate, soften and protect the skin barrier.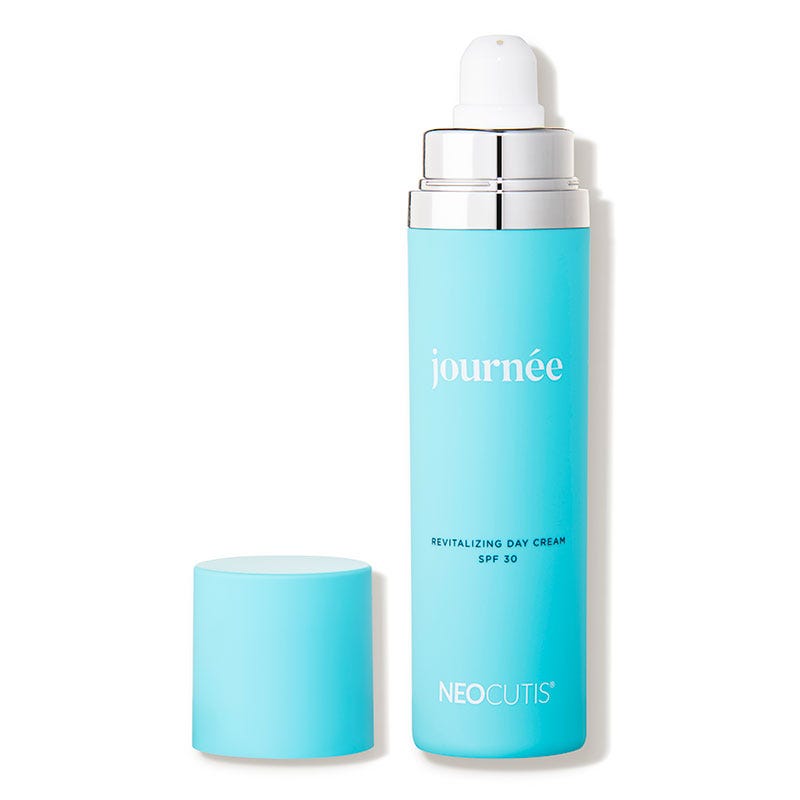 20
NEOCUTIS Journée Bio-Restorative Day Cream SPF 30
This fragrance-free, noncomedogenic moisturizer with SPF is a safe bet when you're looking to address signs of aging, like fine lines, says Dr. Taub. Antioxidants and minerals like vitamins C, E, and green tea extract provide free radical protection and help stimulate collagen growth, while hyaluronic acid offers max hydration.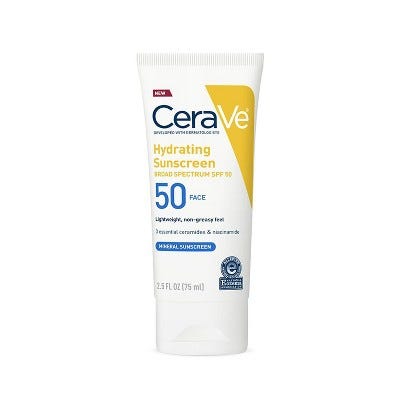 21
Mineral Sunscreen Lotion for Face – SPF 50
This moisturizer from CeraVe has a lot going for it. It's oil-free to help lower the risk of breakouts, and contains protective ingredients zinc oxide and titanium dioxide. "CeraVe also has ceramides, and niacinamide to preserve and protect your moisture barrier," Dr. Rodney says.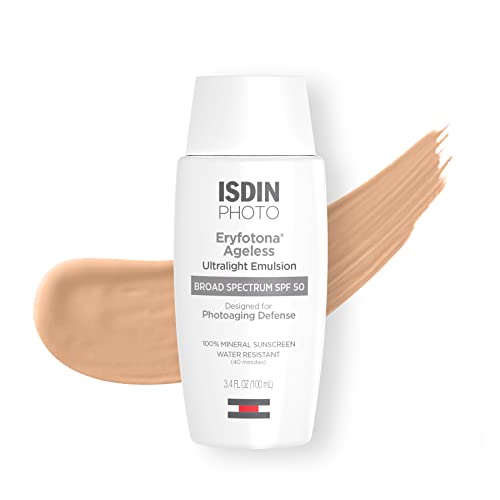 22
ISDIN Tinted Eryfotona Ageless Ultra Light Emulsion SPF 50
ISDIN's moisturizer with SPF isn't cheap, but it works to fight signs of photoaging while it moisturizes and protects your skin. It also supports collagen production in your skin to help reduce the appearance of fine lines and wrinkles. "It contains an excellent broad-spectrum sunscreen along with antioxidants to repair your skin," Dr. Rodney says.
This article originally appeared in Harper's BAZAAR US.