Kenneth Goh, Editor-in-Chief
I love strawberry and vanilla but personally I think I am more like chendol – Peranakan to the core, oozing gula Melaka Yumminess, with exciting bits of crunch and a sweet aftertaste!
Charmaine Ho, Executive Editor
Rum and Raisin! Harmless ice cream filled to the brim with bits of boozy-craziness. Definitely not a flavour that's to everyone's liking but those who do tend to finish the whole pint and regret their actions the next day.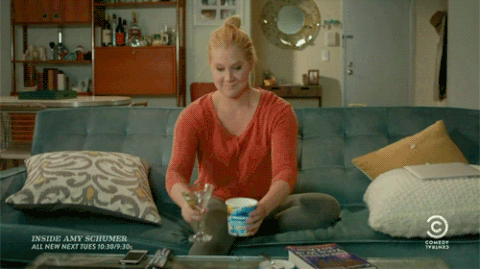 Dana Koh, Senior Lifestyle Editor
Very specifically, Häagen-Dazs' Macadamia Nut Brittle. There's something so luscious and comforting about this version of vanilla ice-cream, then comes the element of ever-changing surprise, depending on the textural ratio of sticky caramel, crunchy-creamy macadamia nuts and crispy-crunchy toffee you scoop up. Too much is never enough, and you can trust that while the mix of flavours will always be utterly satisfying, it's going to be different with every bite. 
Windy Aulia, Senior Fashion Editor
I'm a scoop of dark chocolate, topped off with either peanut or cashew nut (never almond) and another kind of chocolate. Think more-is-more and something that makes you "jelak" after the third bite.
https://giphy.com/gifs/person-showing-constanza-sQvmb3WBFV4jK
Gerald Tan, Associate News Editor
I'm strawberry because you can't get any more classic—and sweeter—than that.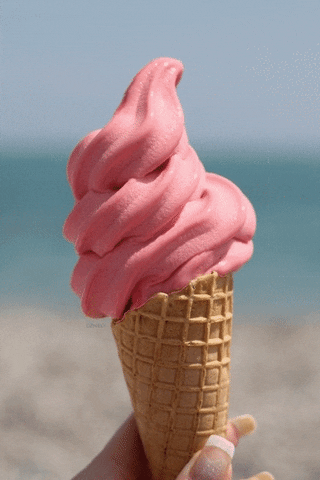 Gracia Phang, Fashion Stylist
I'm a Mint Cacao ice cream in a thyme cone from Birds of Paradise, of course. Cause what's better than cool, refreshing flavours and rich, chocolaty crunch on a hot day?
Annabelle Fernandez, Sub Editor
White chrysanthemum with cacao nibs from Birds of Paradise because it's light yet grounded.
Pakkee Tan, Associate Digital Editor
If I had to choose an ice cream to represent moi, it would be the ispahan flavour at Ladurée. Luscious swirls of sweet rose and lychee punched through with bold raspberry, all on a sweet cream base. Just like me!