Joyce Cheo, Senior Beauty Writer
I want to take better care of myself (emotional and physical health included) so I aim to work out more.
https://giphy.com/gifs/pitch-perfect-fat-amy-best-scene-cjP04kpn9EtfW
Gracia Phang, Fashion Stylist
This may sound more like self-torture than self-care, but I really want to get back to running regularly this year.
https://giphy.com/gifs/ways-re-obsessed-wFIx4h7lUqJZS
Dana Koh, Senior Lifestyle Editor
The self-care goal that I'm starting right now is blocking out the bad vibes, literally. I'm slowly but surely unfollowing and blocking people on social media, whether they just project negativity or actually elicit ill feelings from me. You know, the constant ranters, the opinionated know-it-alls, the judgey, two-faced bitches. I got 99 problems but that bitch ain't one (anymore).
Gerald Tan, Associate Fashion News Editor
Sleep more. It's amazing what a good night's sleep can do to the body!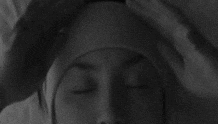 Annabelle Fernandez, Sub Editor
Actually using my sick leave, instead of going into the office despite being under the weather.
Pakkee Tan, Associate Digital Editor
I know this sounds really self-indulgent, but I do hope to treat myself to an Aesop facial once a month to really get that glow back on my face.
Hanan Haddad, Writer
We all tend to think a little too much. So this year, I'm determined to try my hand at meditation. I've downloaded Headspace and I'm looking to relieve some actual head space with that one.
Related articles:
Team BAZAAR Selects Their All-Time Favourite Albums
Team BAZAAR On Something New They Want To Try Out This Year
Team BAZAAR Chooses Their Top Travel Destinations in 2018