Kenneth Goh: Pomeranian
Nominated by Annabelle Fernandez
Pomeranians seem to be the Leos of the canine world – a perfect fit for Kenneth. Curious, confident and sociable? Check. Always the centre of attention? Check. A glorious mane? Check!
Charmaine Ho: German Shepherd
Nominated by Joyce Cheo
This is Charmaine who loves cracking jokes beneath a steely facade.
Windy Aulia: Jack Russell
Nominated by Gracia Phang
He may not look it, but Windy is definitely a Jack Russell inside. According to Google, Jack Russells are stubborn, intelligent, fearless, energetic, vocal, athletic. While he may not be entirely athletic, he's definitely has the other attributes. May I also add… dramatic.
Now, here's Windy facing his fears and challenges head on: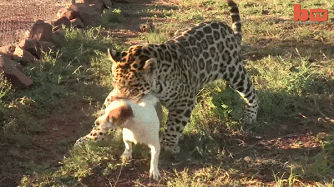 Also Windy on a regular day:
Related article: What Team BAZAAR's Self-Care Goals For The Year Are
Gracia Phang: French Bulldog
Nominated by Dana Koh
Gracia is without a doubt a French Bulldog…and it's not just because she has one. Frenchies are known for their affability, adorable quirks and quiet attentiveness, and bark judiciously even in chaotic company. And while mostly silent, when they want attention, they know how to get it in the most charming way. If this isn't all Gracia I don't know what is.
Gerald Tan: Saluki
Nominated by Pakkee Tan
Gerald is, without a doubt, the most Saluki person ever. Salukis are intelligent, independent and aloof, but also devoted and friendly once they bond with you. Plus they're skinny like supermodels, which is super apt for him.
Imagine this Saluki with a Dries van Noten shirt and Prada socks and you'll get Gerald:
Related article: Team BAZAAR Selects Their All-Time Favourite Albums
Joyce Cheo: Bichon Frise
Nominated by Hanan Haddad
Joyce is definitely a fluffy bichon frise! Playful and big on personality, the over-the-top afro hair-do is totally vibing with Joyce's "go big or go home" attitude. Bichons can be a fiesty is you catch them on an off-day but inside they are actually gentle, sensitive and affectionate. Even though it might take a while for them to show that side of themselves.
Dana Koh: Shih Tzu
Nominated by Windy Aulia
For Dana, I choose the Shih Tzu as the best representation of dog breed for her. The lap-size pooches have been her constant companions for years, her most favourite breed to date, and they're also friendly yet fierce, which best describes Dana on a day-to-day basis in the office.
Related article: Team BAZAAR Chooses Their Top Travel Destinations in 2018
Annabelle Fernandez: Beagle
Nominated by Kenneth Goh
I would classify Annabelle as a beagle – with the most famous one being Snoopy. Smart, affectionate, curious, friendly and playful, Annabelle has an easy going nature and is full of energy. She can be stubborn at times, but that's due to her insistence for authenticity and "keeping it real". Best to get Annabelle out of the office for long walks in nature with a cup of coffee as keeping her well exercised will ensure she's never bored. Pakkee Tan: Pekingese
Nominated by Gerald Tan
Pakkee is hand's down, a Pekingnese. This dog breed is closely associated with China's past imperial families, and it is a fact known within the team that Pakkee has long fantasised and harboured dreams of living out his best life behind the walls of the Forbidden Palace.
https://giphy.com/gifs/2y0wE1M50rhE4
Hanan Haddad: Long-haired Chihuahua
Nominated by Charmaine Ho
Small, sassy and a barrel of laughs, a long-haired Chihuahua was what I thought of immediately when it came to Hanan. Like the fiercely loyal fur ball, Hanan has a big personality that belies her petite size and she hates the cold, too. Good things come in small packages definitely applies here.