If a pile of logo-stamped, branded cotton tote bags is taking over an armchair in your office, it's high time to invest in a more elevated carryall for office days, Pilates classes, weekend travel, and beyond. The best oversized tote bags merge functionality, style, and comfort effortlessly—so much so that they're less of a bag trend and more of a wardrobe staple.
Worthy designer tote bags arm you with reassurance: They "[h]old pieces flexibly, transforming based on your needs," Karla Gallardo, Cuyana's co-founder and chief executive officer, tells BAZAAR. Personal preference will help you choose between leather and suede, straw and coated canvas. Across every fabrication and shape, Gallardo says, versatility is the trait every tote worth carrying has in common. "It's important to look for a bag that is not only large enough to hold all of your belongings," she explains, "but one that has functional details to keep you organised and carry you throughout the day with ease, no matter how much your routine varies."
Even when you're carrying a spacious style, "your tote should be a polished, gorgeous piece that arms you with confidence," Gallardo says. Shop 24 of the best oversized tote bags for women on the go—all with space to carry more than the basic essentials.
Related article: Must Have Beach Totes For Your Next Island Getaway
---
Our Favorite Oversized Tote Bags of 2023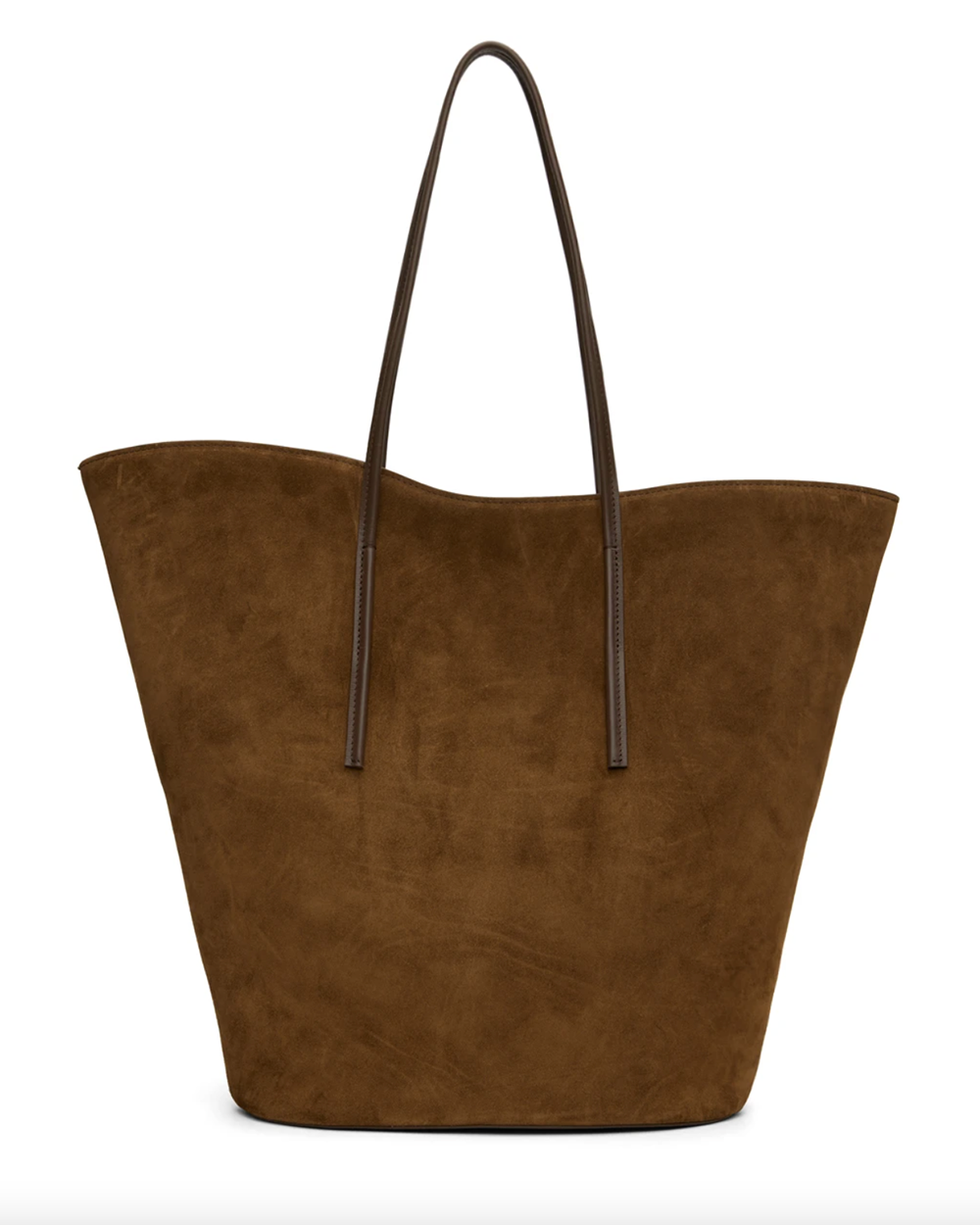 AN OVERSIZED SUEDE TOTE
Little Liffner Brown Soft Tulip Tote
Little Liffner blends modern, Scandinavian design with traditional, Italian craftsmanship, and the results are nothing less than splendid and fluid. I, a busybody writer living in a fast-paced city, own this bag myself, and it's become my go-to for those days that never end. Zip and patch pockets inside carry smaller daily essentials, while the roomy interior is big enough for an iPad, laptop, chargers, and more.
Dimensions: 14″ x 19.5″ x 5.5″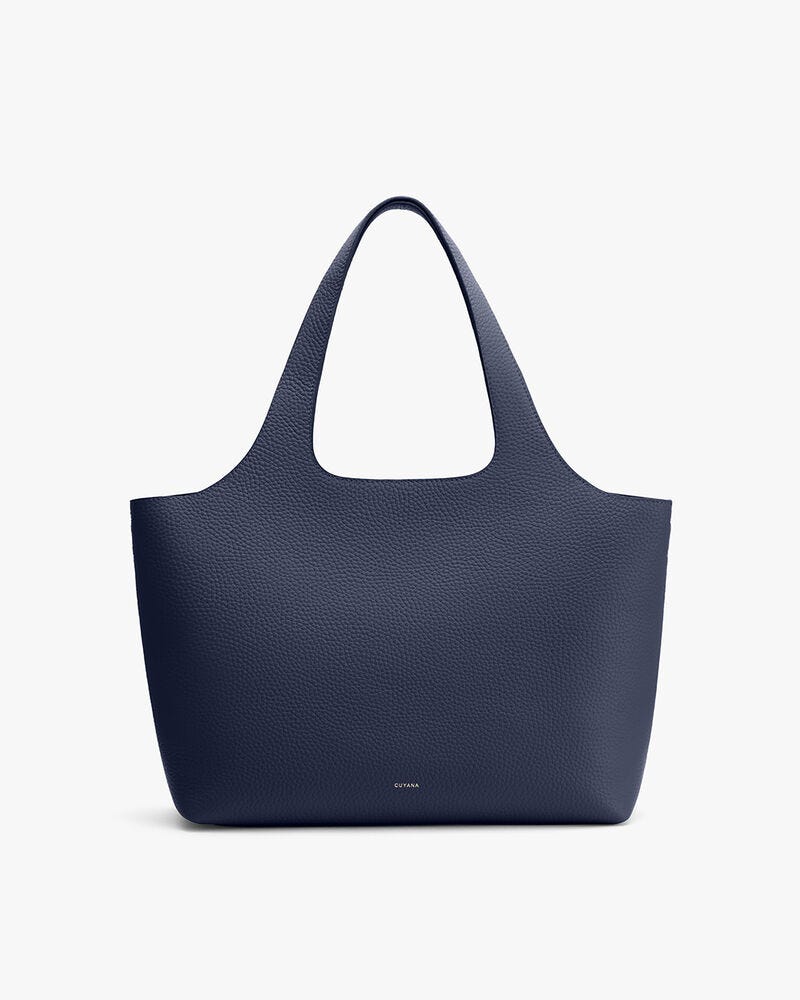 A CUSTOMIZABLE OVERSIZED TOTE
Cuyana The System Tote
Everything from Cuyana is designed for work and crafted for life. "This bag is truly one of a kind, with a unique, feminine silhouette. The best part about it is that it is fully customisable, with an array of add-ons that you can attach to your bag depending on how your day looks. This includes a laptop sleeve, a zipper pouch for added storage, and a system flap bag that can double as a clutch or crossbody if you attach our adjustable strap. It's essentially three bags in one and perfect for the multifaceted woman who needs to seamlessly transition from day to night," Gallardo explains.
Dimensions: 16-inch: 11″ x 19″ x 5.5″. Fits a 15-16-inch laptop.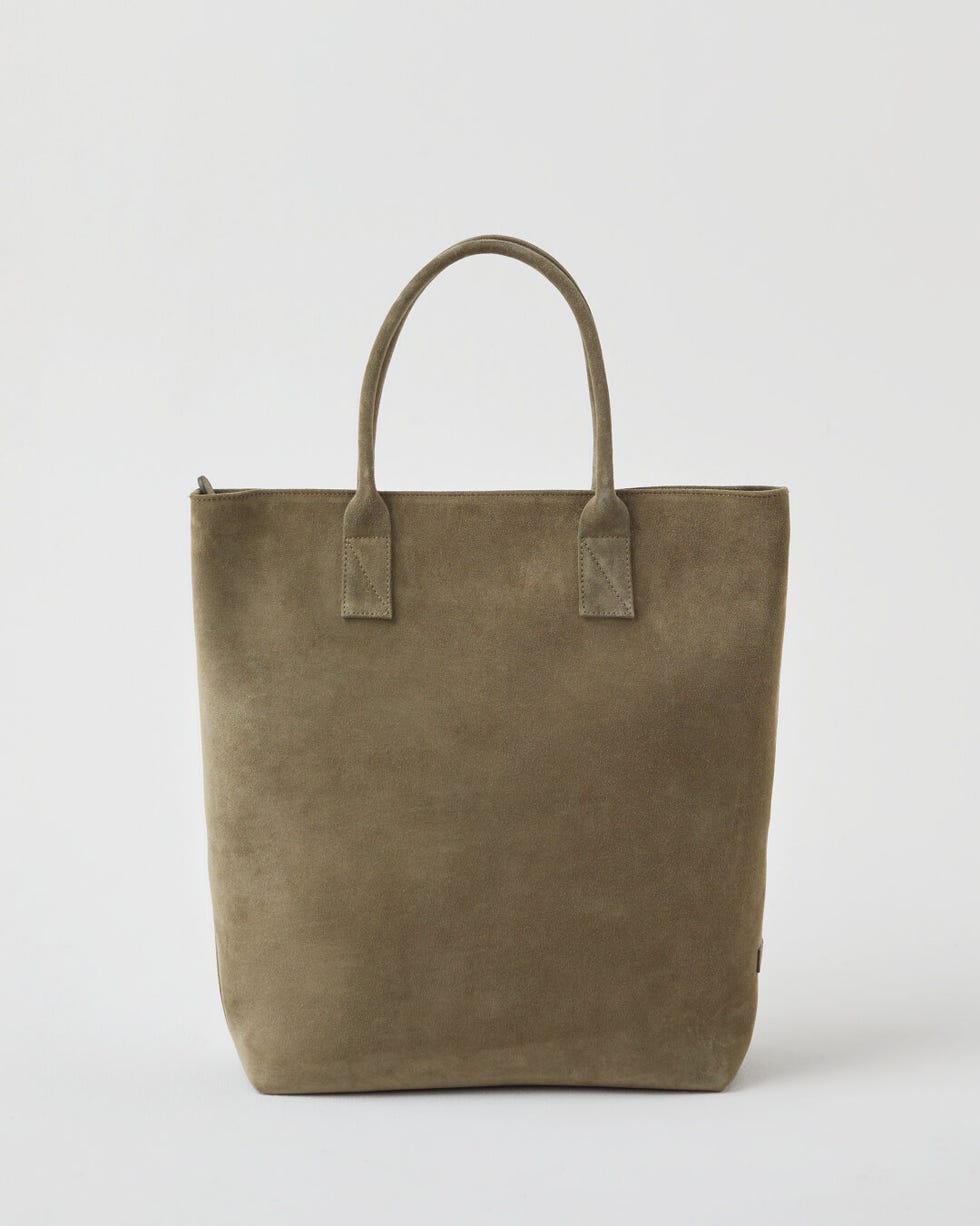 A SHOPPER STYLE TOTE
Closed Suede Shopper
Closed's bags and leather accessories are manufactured by Daros, a family-run company founded in 1987. This family business has a focus on high-quality leather goods that carry on design tradition, notes you'll spot instantly with this classic shopper tote. Plus, this one features enough room for a laptop, notebook, and a workout outfit.
Dimensions: 16.5″ x 13″ x 4.7″
Materials: 100% cowhide, 100% cotton lining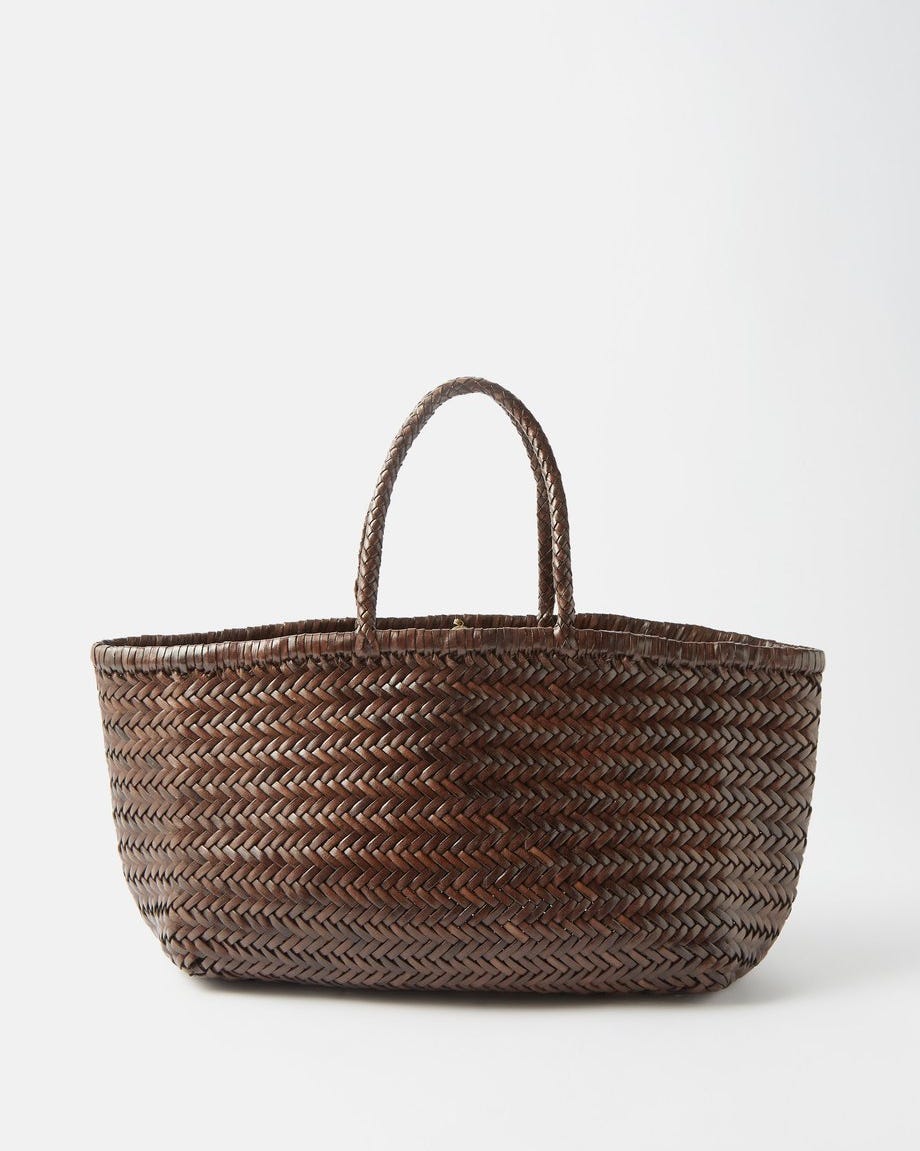 A WOVEN LEATHER OVERSIZED TOTE
Dragon Diffusion Triple Jump Large Woven-Leather Basket Bag
A crew of artisans uses traditional weaving techniques to create Dragon Diffusion's one-of-a-kind bags—what could be better? The ideal summer beach tote, this can hold sunscreen, a novel, sunglasses, and other warm-weather essentials.
Dimensions: 8.7″ x 18.7″ x 5″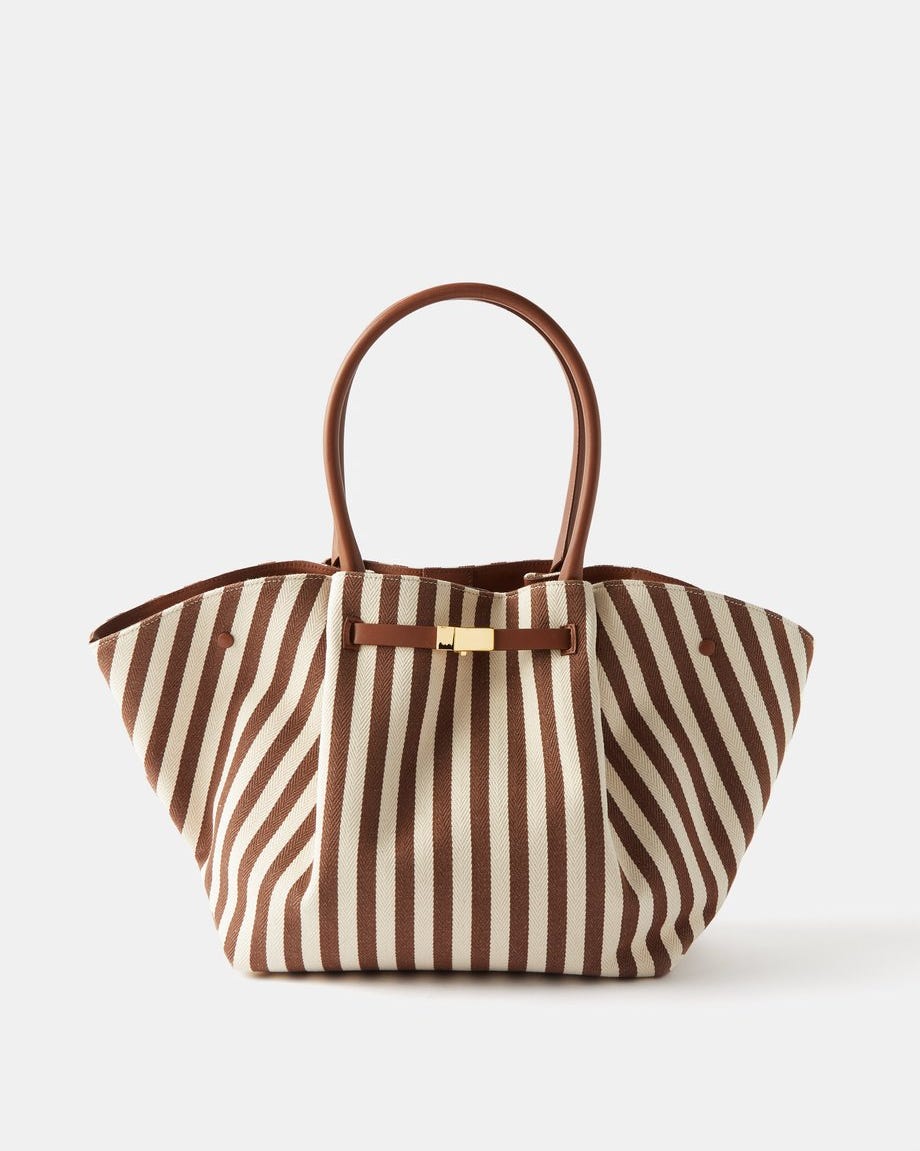 A CANVAS AND STRIPED TOTE BAG
DeMellier New York Striped Canvas Shoulder Bag
The New York bag has quickly become indispensable for women in the city—I've seen it on the streets of SoHo many times now, and it still never misses. Each bag is crafted ethically and sustainably in Italy or Spain, including this striped version made from striped cotton.
Dimensions: 10.6″ x 20.5″ x 6.7″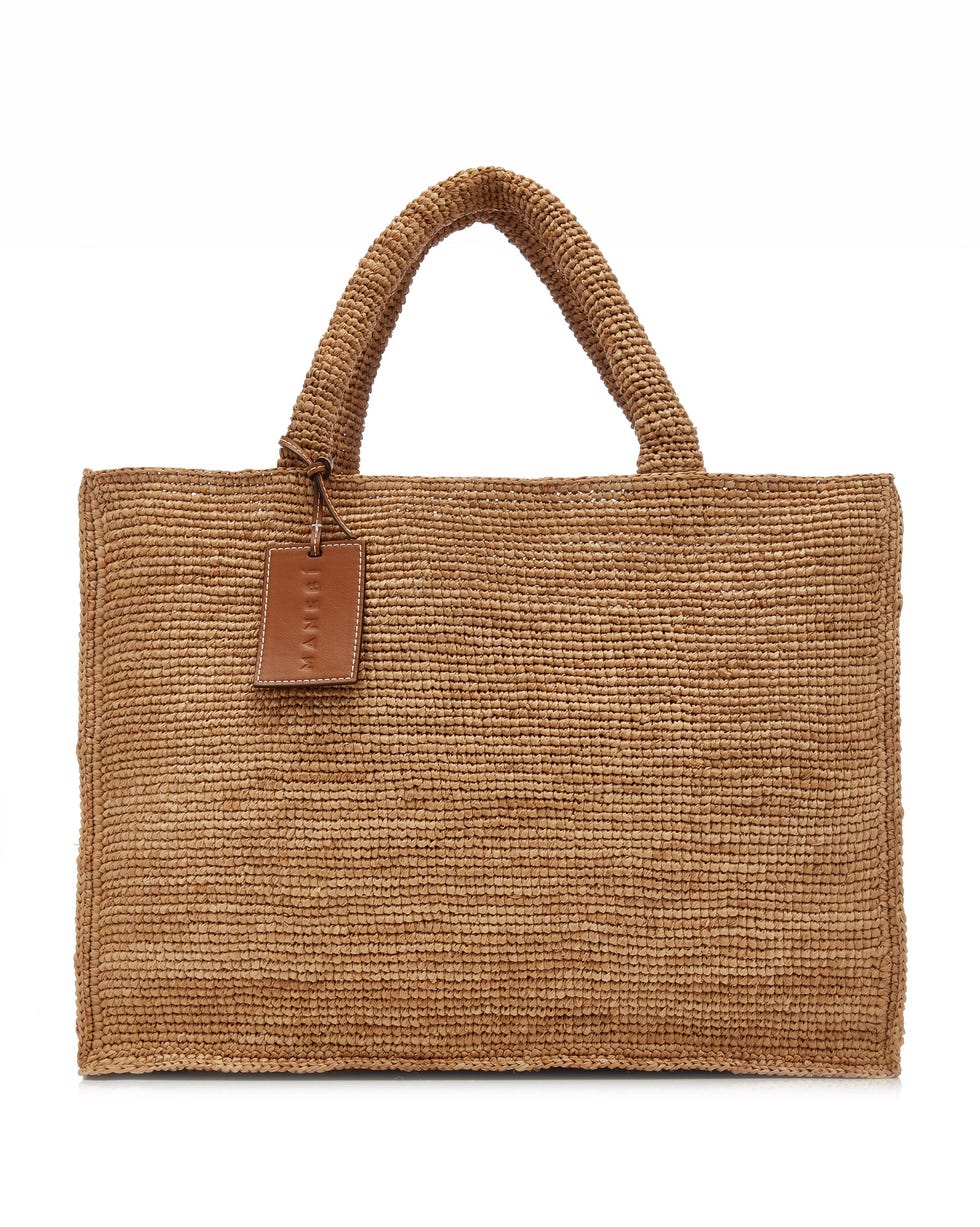 AN OVERSIZED RAFFIA TOTE
Manebí Sunset Raffia Natural Large Tote Bag
Co-founders Vera Drossopulo and Antonello Benati have built prestige in the industry for their beach-ready accessories that offer function and sophistication. The Sunset tote bag has enough space for all of your vacation needs and then some.
Dimensions: 13.4″ x 15.7″ x 7.5″
Materials: Raffia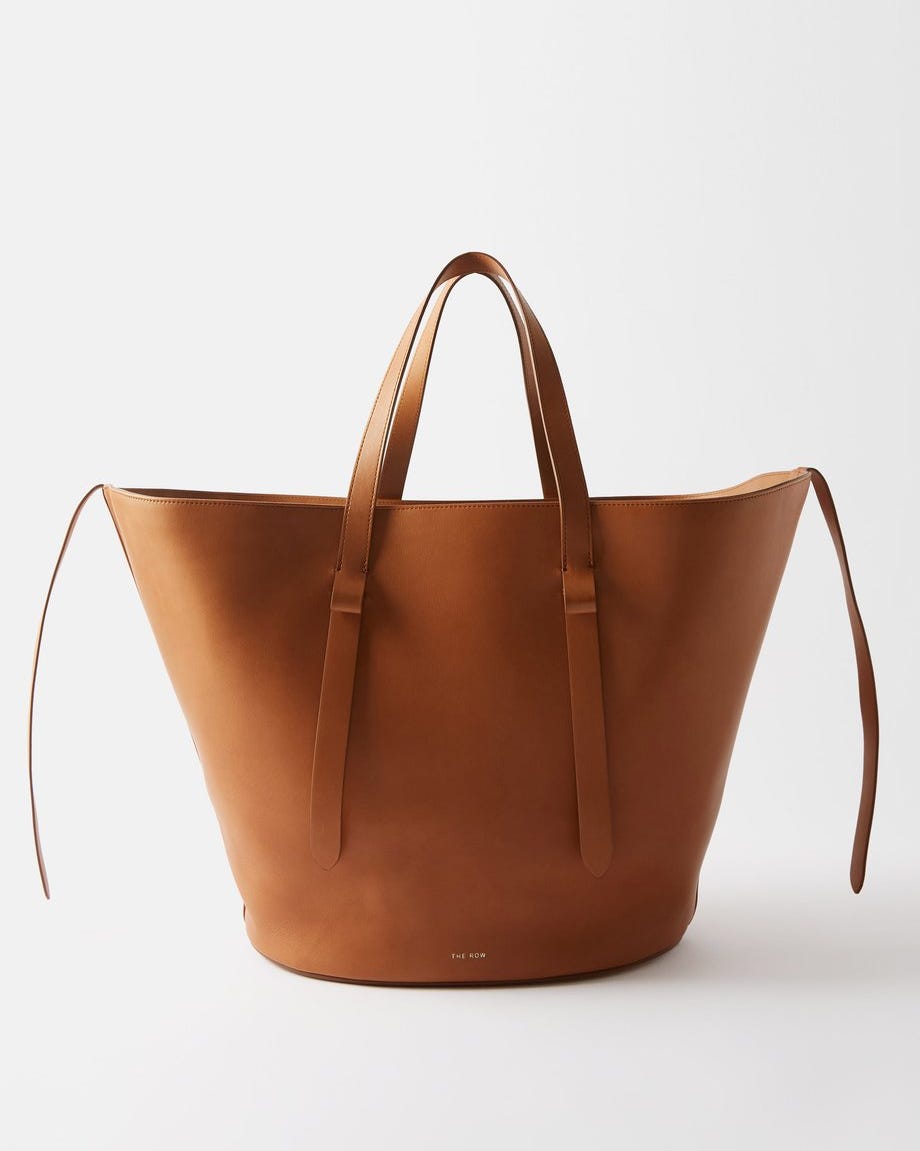 A LUXE LEATHER OVERSIZED TOTE
The Row Jasper Leather Tote Bag
By now, every fashion-interested person has become obsessed with the sensibilities of The Row—understated, yet not at all boring; minimal, but with texture and silhouettes that cannot be mimicked. The Jasper Tote features these enviable traits, and is made of polished saddle leather, with adjustable side straps and looped top handles.
Dimensions: 13″ x 26.5″ x 8.9″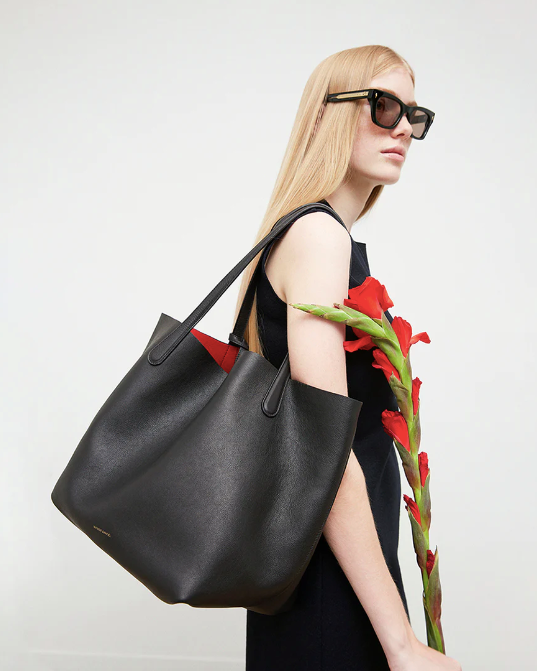 A MINIMAL OVERSIZED TOTE
Mansur Gavriel Everyday Soft Tote
A spacious interior and sturdy handles make this an effortless everyday tote for every day—it can truly hold everything you'd need in its 21-inch width. The floppy soft Italian leather fits comfortably against the body while you're shopping for fresh bread and flowers.
What reviewers are saying: "It is the perfect everyday bag that is versatile enough to be used as a work bag and takes me into the evening."
Dimensions: 11.8″ x 21.5″ x 9″
Materials: Italian tumbled calfskin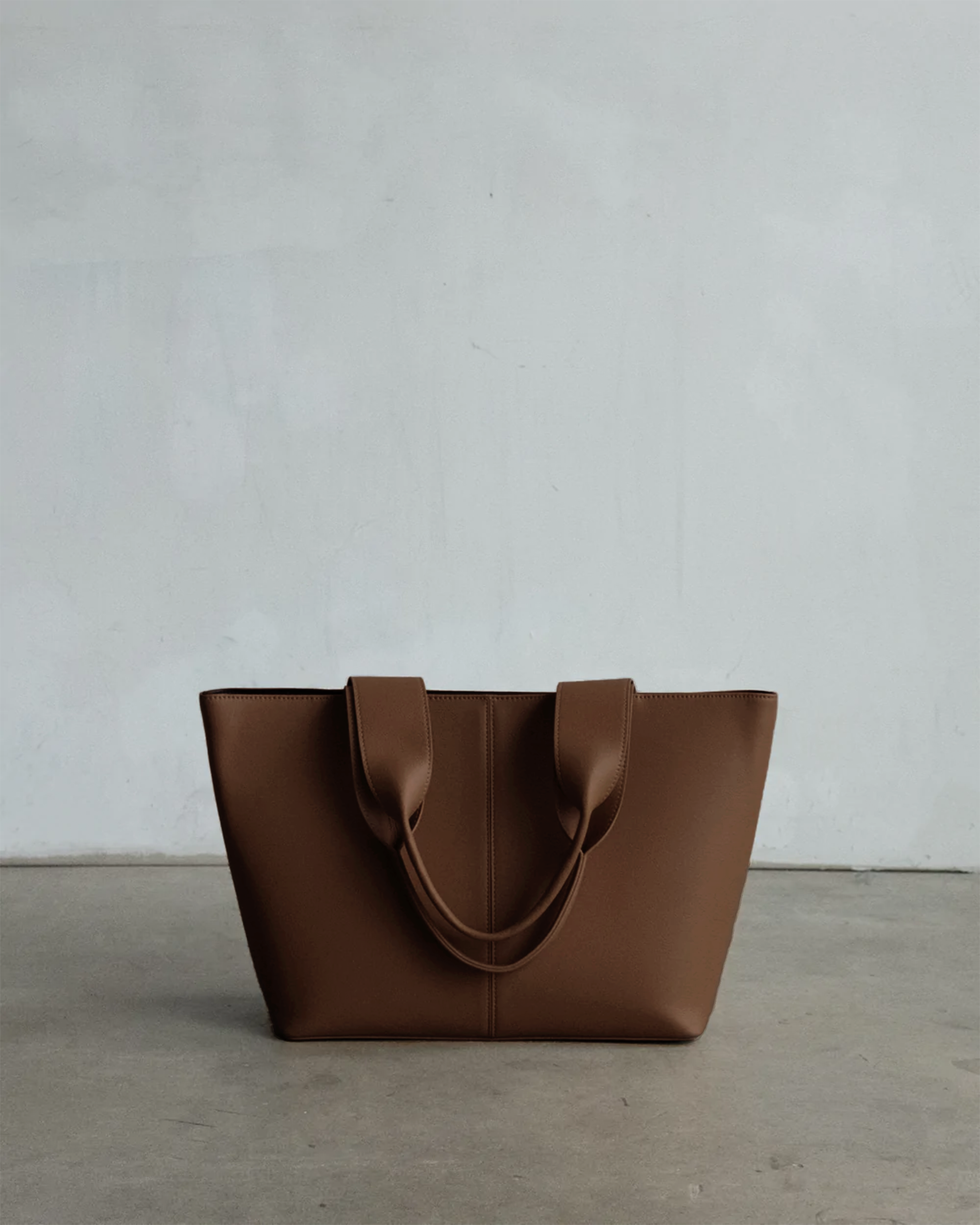 A SUSTAINABLE OVERSIZED TOTE
Freja NYC Lafayette Pecan Tote
If you haven't yet heard of Freja, be prepared to add it to your list of obsessions. Freja is meant to be a love letter to dreamers, advocating for a sustainable future. Founder Jenny Lei is the biggest fan of the label's Lafayette tote. "It's the perfect blend of timeless and distinctive, from the unique handles to the dark contrast lining," she says. "The pockets are thoughtfully sized, and the curved base is designed to be extra comfortable worn against the body."
Dimensions: 19″ (top) / 13″ (base) x 11″ x 5.5″

Materials: Pebbled vegan ultra-fiber leather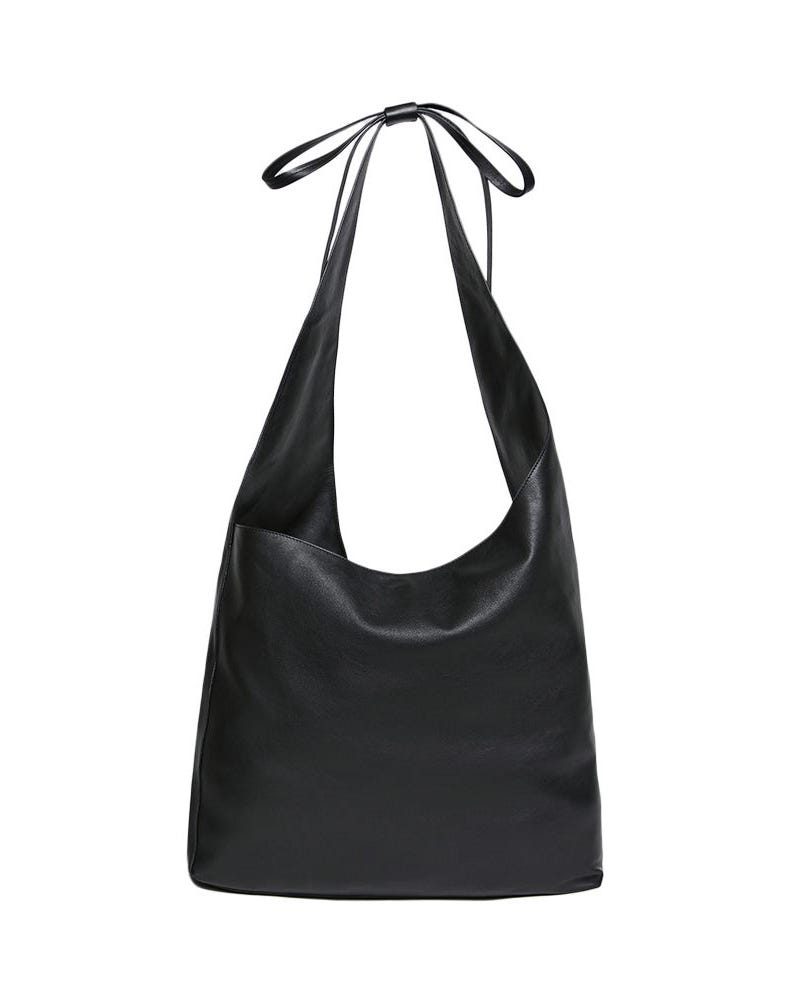 A SLOUCHY CARRYALL
Reformation Oversized Vittoria Tote
For the woman who can't stay still, the Vittoria Tote will carry you from early-morning sweat session to bar sips with the girls, without sacrificing style. It can fit everything, from a MacBook Air to a sketch pad and a digital camera—and it comes in two versatile shades of suede.
Dimensions: 6.5″ x 5.5″ x 2.4″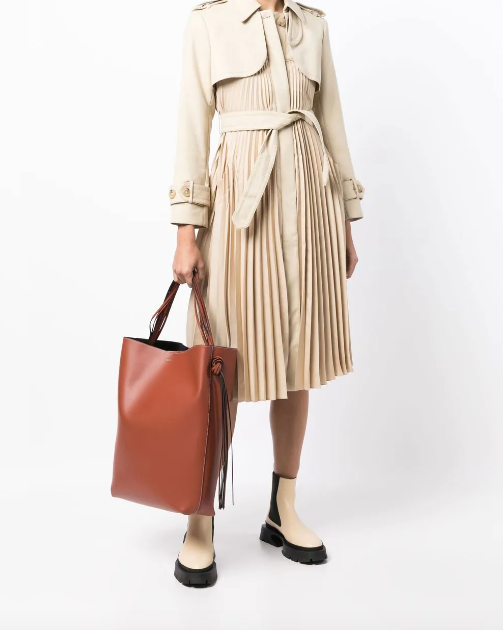 A STRUCTURED TOTE
NEOUS Saturn Leather Tote Bag
NEOUS accessories are a combination of informed designs and constant refinement, inspired by art and the flux of life. This exceptional tote comes with two top handles and a spacious interior for oversized wallets, paperwork, car keys, and beyond.
Dimensions: 18.5″ x 17.75″ x 4″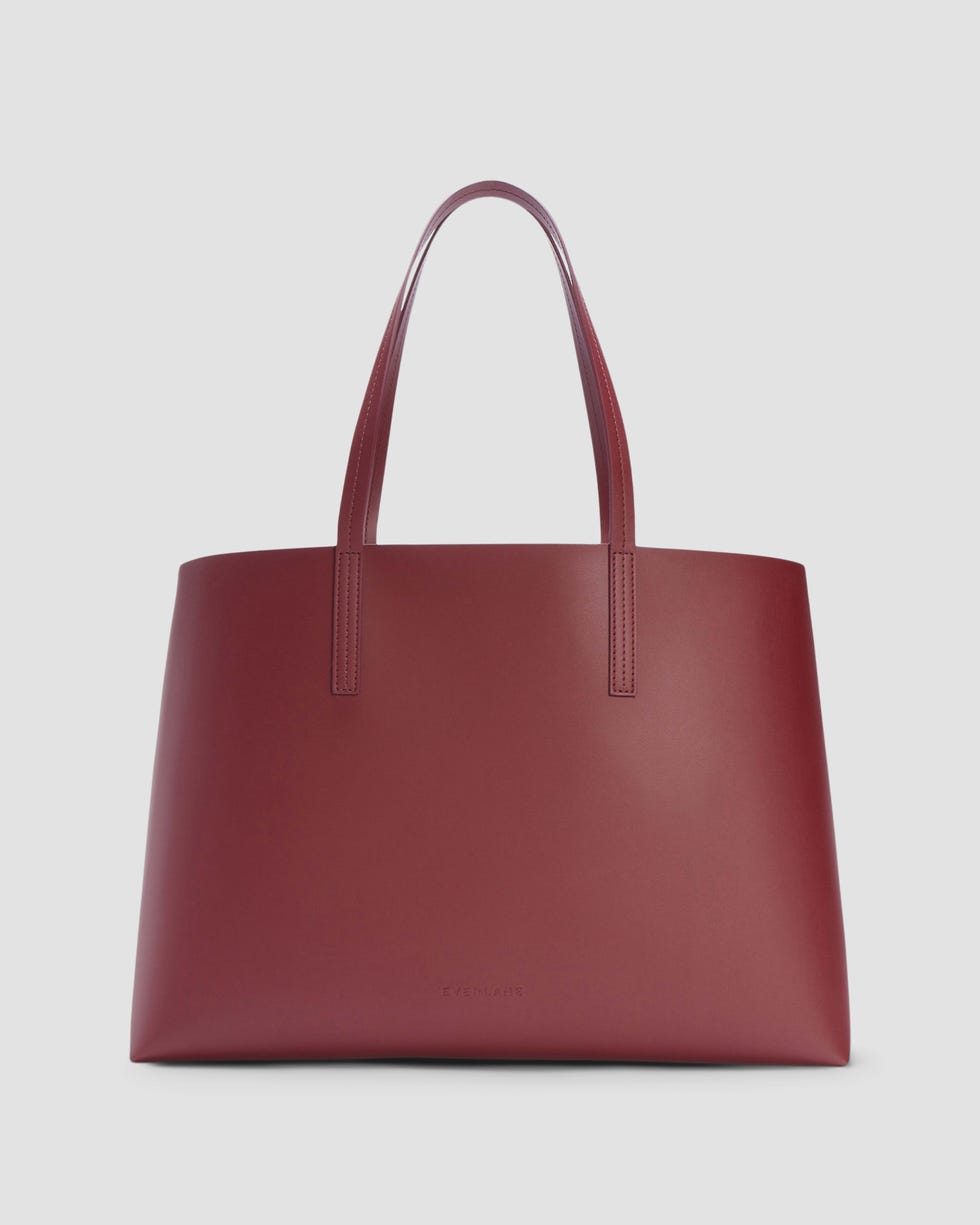 A LIGHTWEIGHT OVERSIZED TOTE
Everlane The New Day Market Tote
Would you believe that this larger-than-life tote is actually lighter weight than the rest? Everlane's New Day Tote is made with a Bio-Alloy and Bio-PU leather alternative from plant-based proteins and an FSC-certified Lenzing, making it a spacious and harm-free alternative that can carry your entire life within.
Dimensions: 13″ x 19″
Materials: BioFabbrica Bio-Tex™ from non-GMO plant proteins.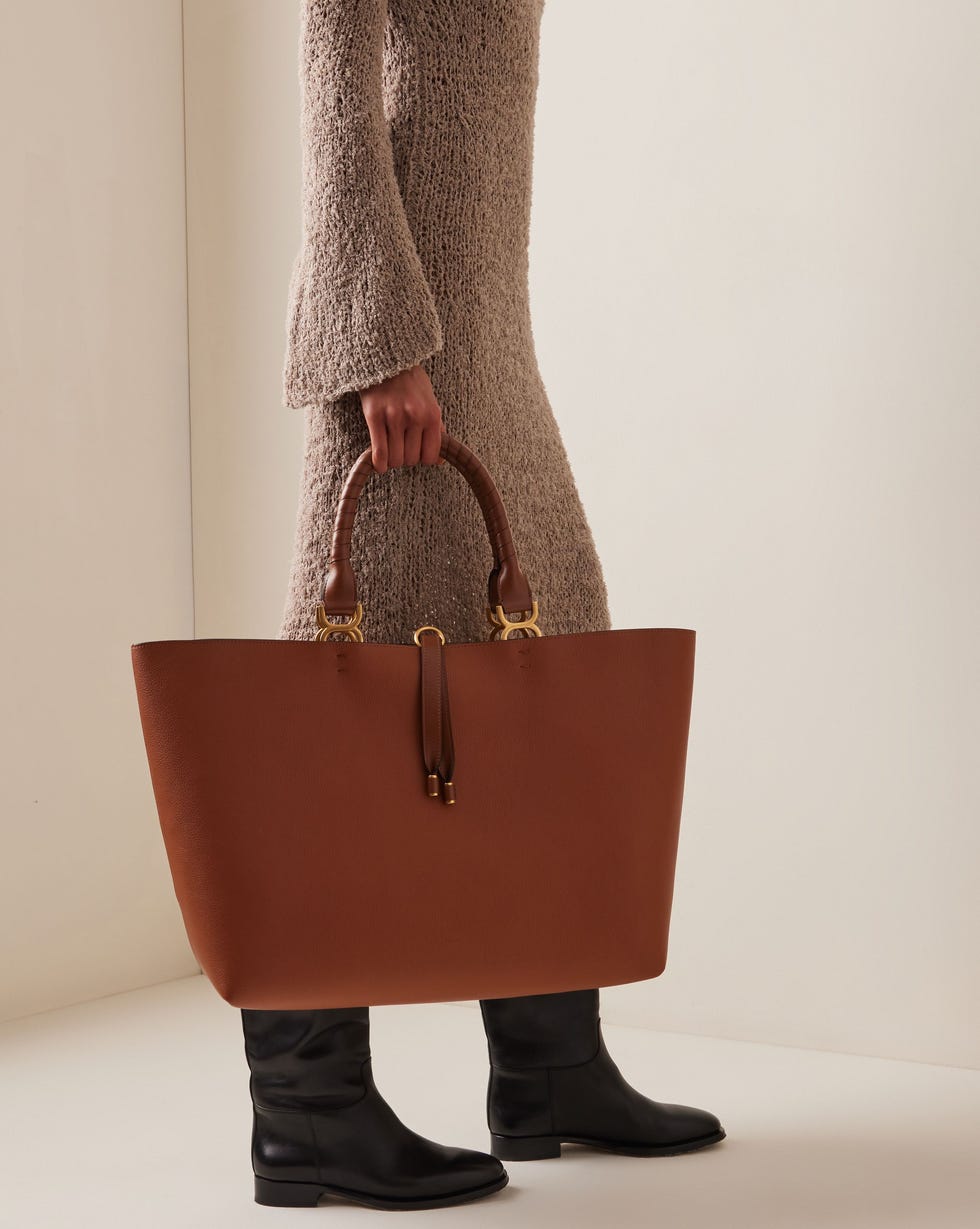 A TOTE WITH A '70S VIBE
Chloé Marcie Large Leather Tote Bag
Chloé continuously surprises us with the designer's ability to proclaim a '70s edge without looking dated. Just take a look at the reinvented Marcie tote bag made from grained leather with saddle-stitched handles. It's large enough to carry prized possessions after an afternoon spent browsing.
Dimensions: 13″ x 22″ x 5.9″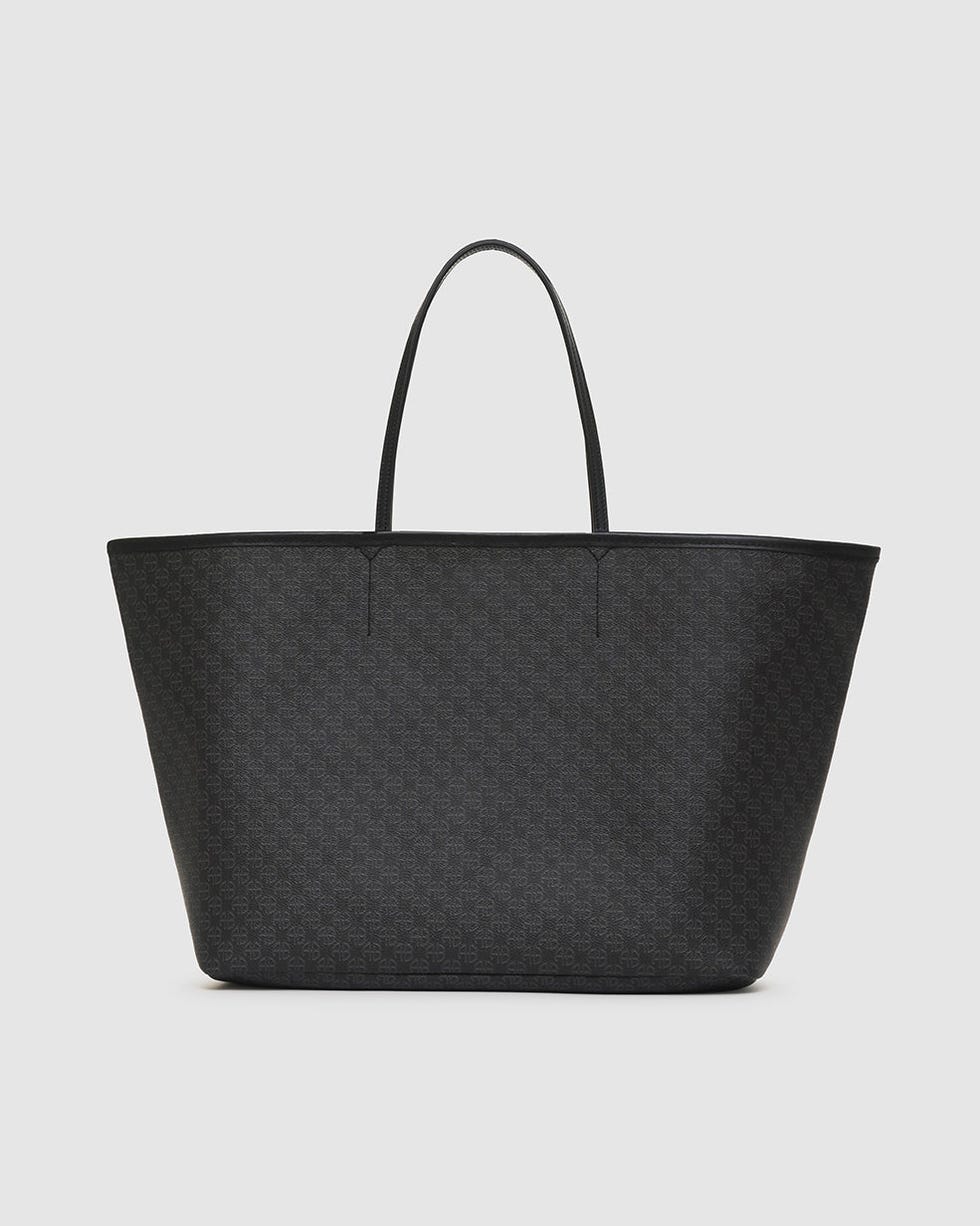 A DURABLE TOTE
Anine Bing Emma Tote
If you're looking for a simple, roomy everyday bag for hauling everything you'll need, this is the style for you. This '90s-inspired tote bag from Anine Bing is slender, PVC-coated, and monogrammed. It features a removable interior pouch to store vital items you don't want to fish for in the coffee-line checkout.
Dimensions: 10.6″ x 19.3″. Strap length 17.1″.
Materials: PVC-coated canvas, leather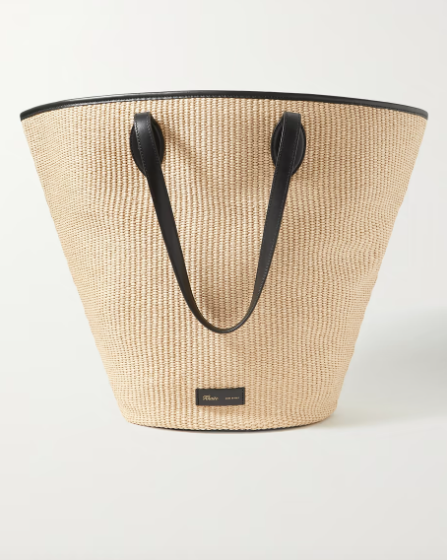 AN OVERSIZED RAFFIA TOTE
KHAITE Osa Leather-Trimmed Raffia Tote
Khaite has said its bags are meant to double as luggage—saving luxury items not for special one-off occasions, but for everyday life instead. For the beach or the farmers' market, the Osa will keep you organized.
Dimensions: 14.6″ x 22.8″ x 9.4″
Materials: Raffia, leather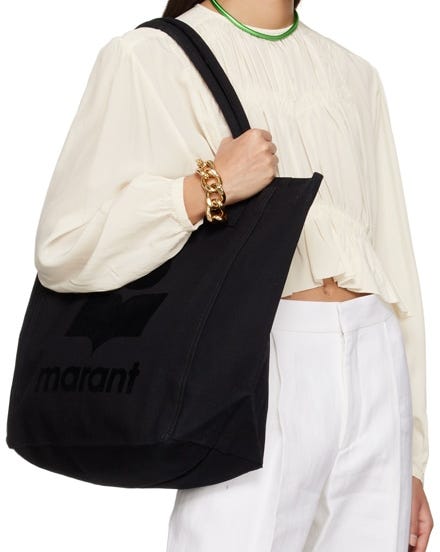 A CLASSIC TOTE
Isabel Marant Black Yenky Tote
For those who prefer a soft tote to a leather one, opt for Isabel Marant's always-effortless Yenky tote. Made from cotton canvas with the label's easy-to-spot (but never intrusive) logo, the unlined style has dual-carry handles that fit easily over the shoulder for long hauls and long days.
Dimensions: 15.5″ x 14″ x 6.5″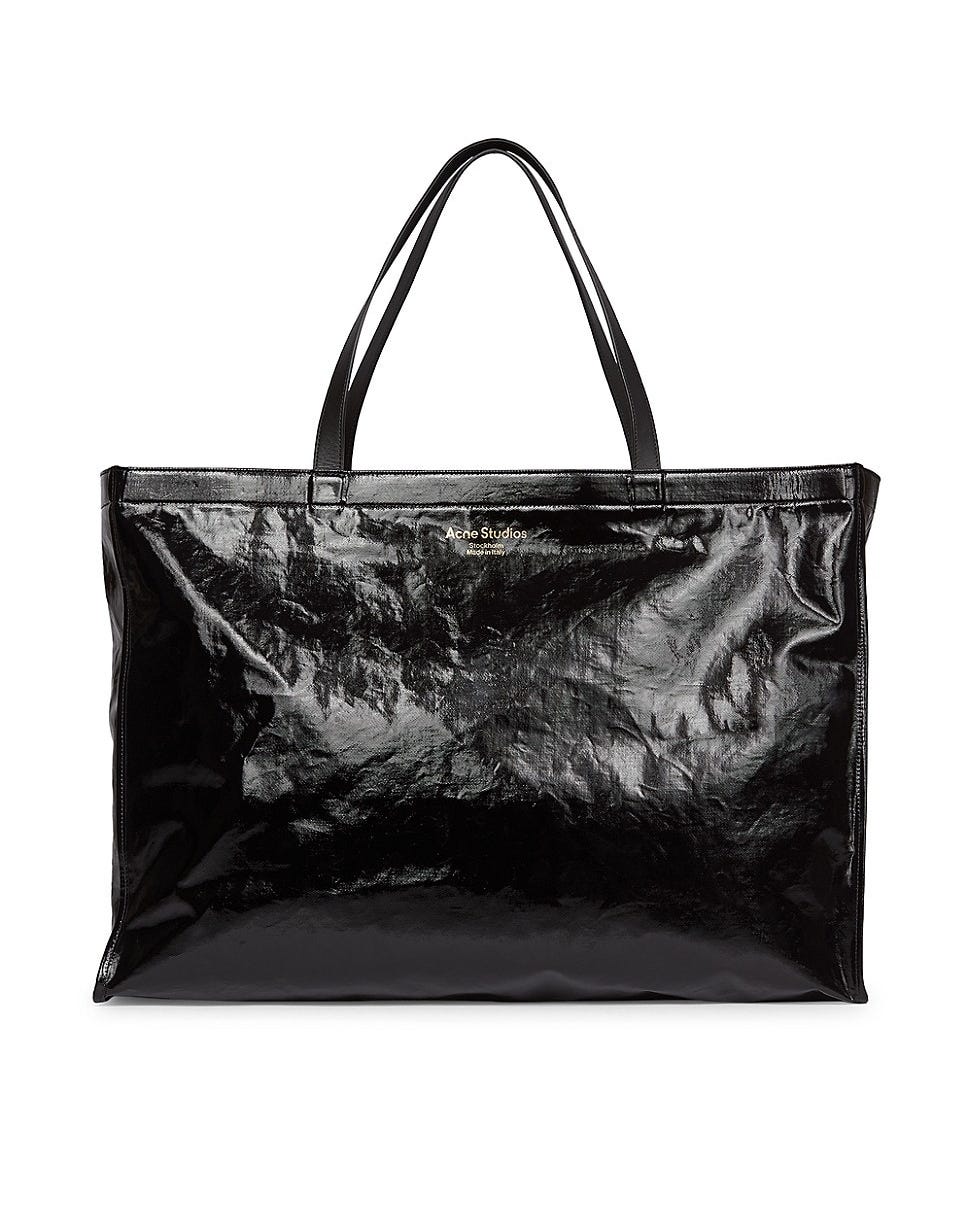 A GLOSSY OVERSIZED TOTE
Acne Studios Oilcloth Black Tote
Acne Studios' accessories have always elevated the simplest outfits. I picture this tote achieving the same with its subtle metallic print, glossy exterior, and oversized silhouette that can carry every worry you've ever had.
Dimensions: 15.5″ x 22″ x 5.5″
Materials: Cotton/polyurethane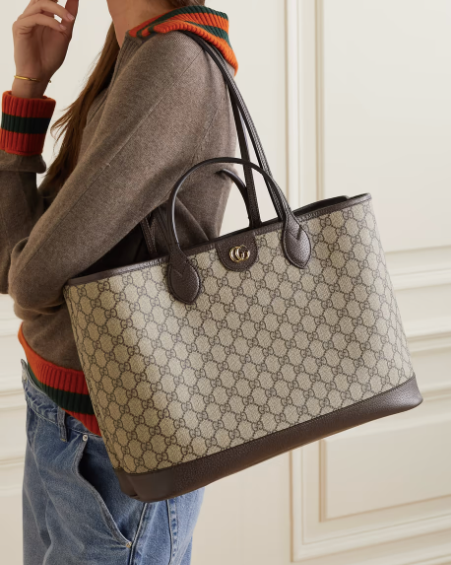 A REFINED DESIGNER TOTE
Gucci Ophidia Textured Leather-Trimmed Tote
For those who love a larger bag, but despise the connotations of a classic soft tote, I've found your solution. Gucci's Ophidia tote bag is just as spacious as it is refined—ideal for a luxurious dresser. This capacious style will fit your iPad and makeup bag, so it's perfect for plans after work.
Dimensions: 11.2″ x 14.6″ x 6.3″
Materials: Coated canvas, leather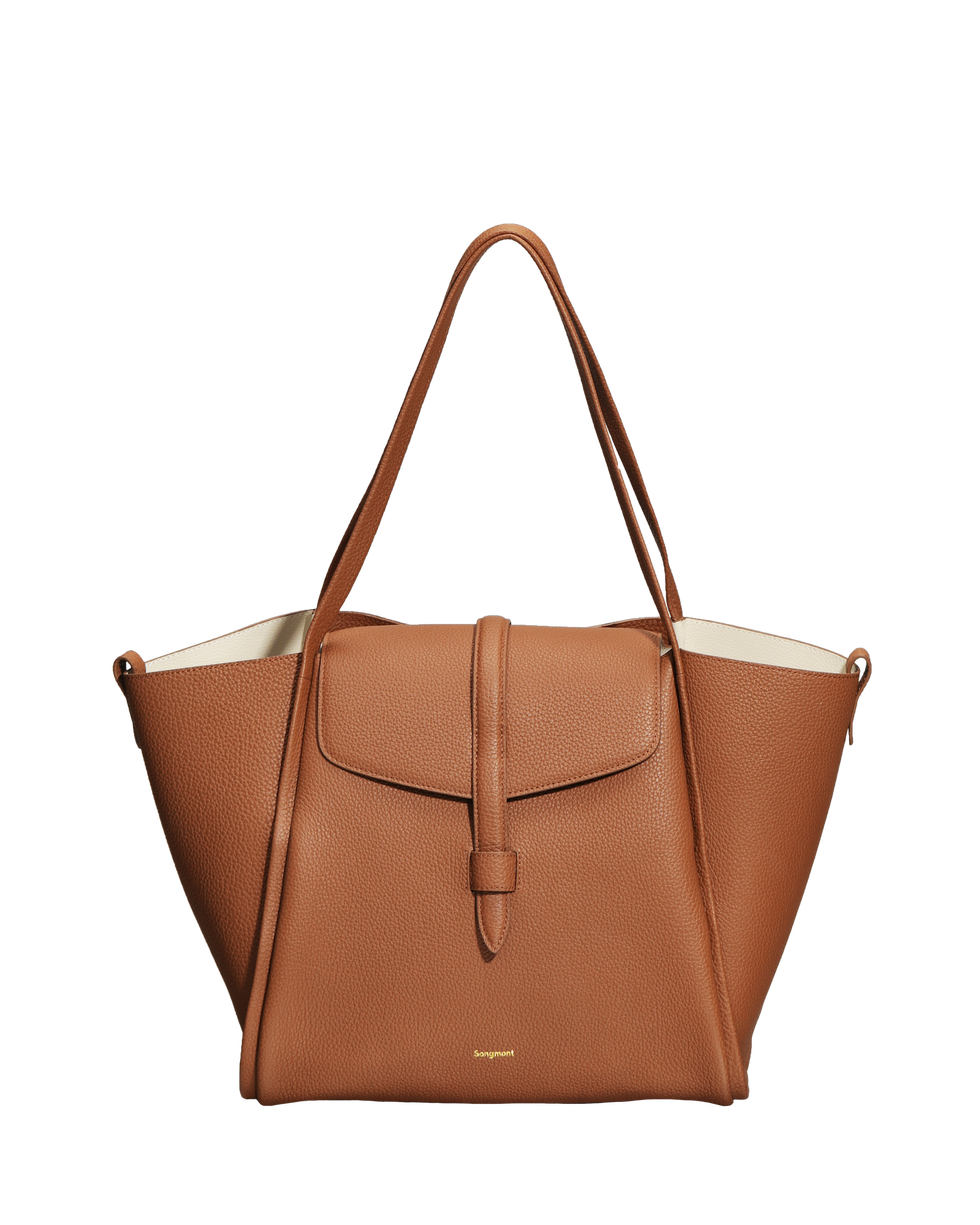 A TOTE WITH A DISTINCTIVE SHAPE
Songmont Medium Song Tote Bag
Fans of this bag have said it fits "everything I could need and more." What else could you ask for? A modern shape defines the Song tote, but the removable internal bag, zip closure, and three internal pockets make it a game changer. I'm also fond of the label's Drippy Tote Bag.
Dimensions: 9.45″ x 11.02″ x 5.12″
Materials: Milled fine calf leather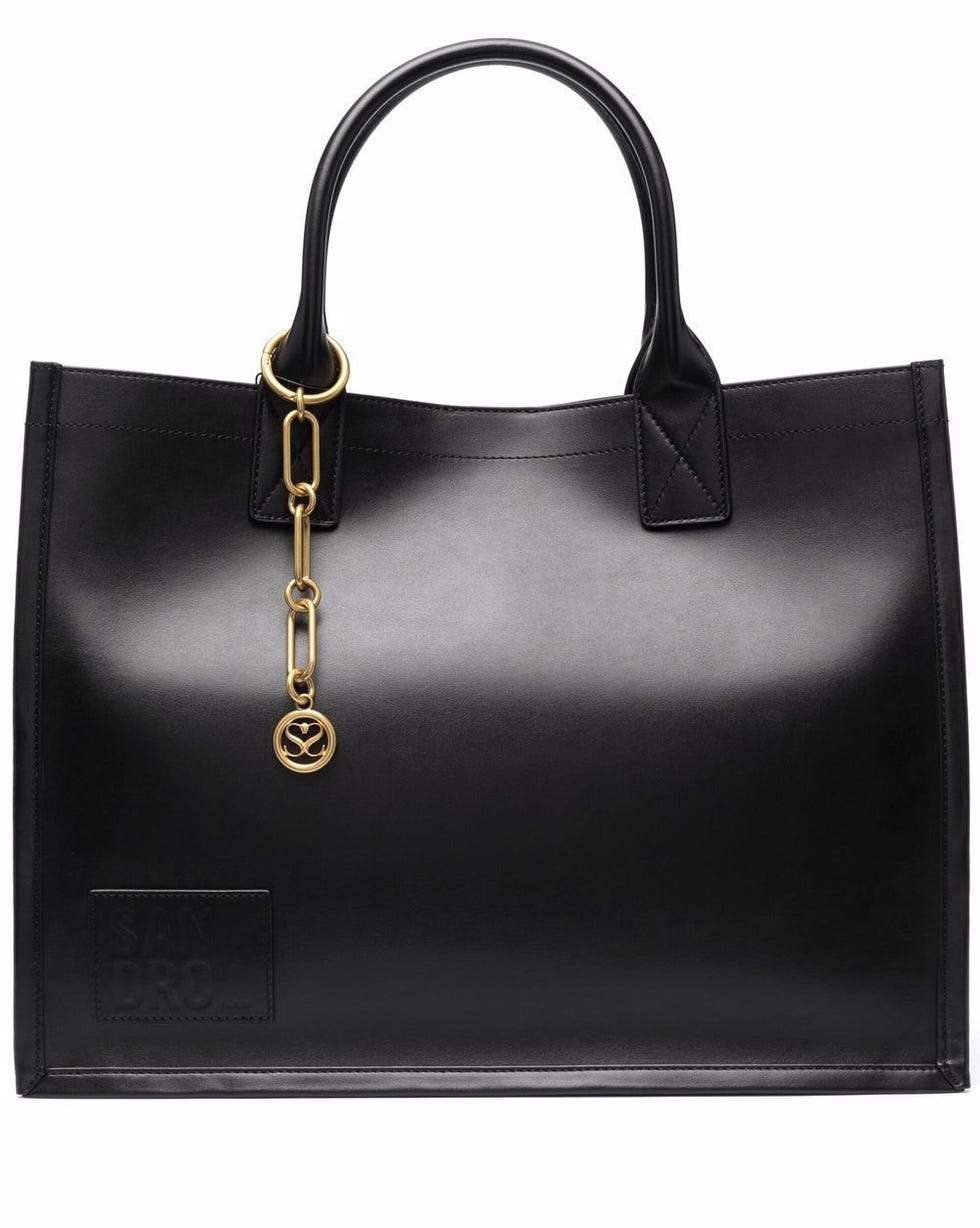 AN OVERSIZED TOTE WITH EDGE
Sandro Chain-Detail Tote Bag
Turn heads with Sandro's statement tote, with glossy black leather punctuated by an edgy chain embellishment and gold-tone hardware. Elegant for the day, but striking for the evening, a quick shoe change will suffice with this in tow.

Dimensions: 12.2″ x 16.1″ x 7.1″
Materials: 100% calf leather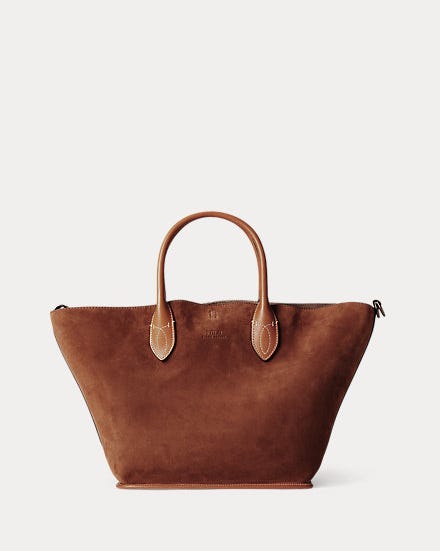 A TOTE WITH A WESTERN FEEL
Ralph Lauren Calf-Suede Medium Bellport Tote
Western-inspired silhouettes and fabrics are the mainstays of Ralph Lauren, no matter the current year or trend cycle. This oversized tote bag gives off Americana vibes with its slouchy suede compartment that can be transformed into a trapezoidal silhouette by looping the leather strap through the D-ring.
Dimensions: 11″ x 18¾" x 6¼"
Materials: Calfskin; leather lining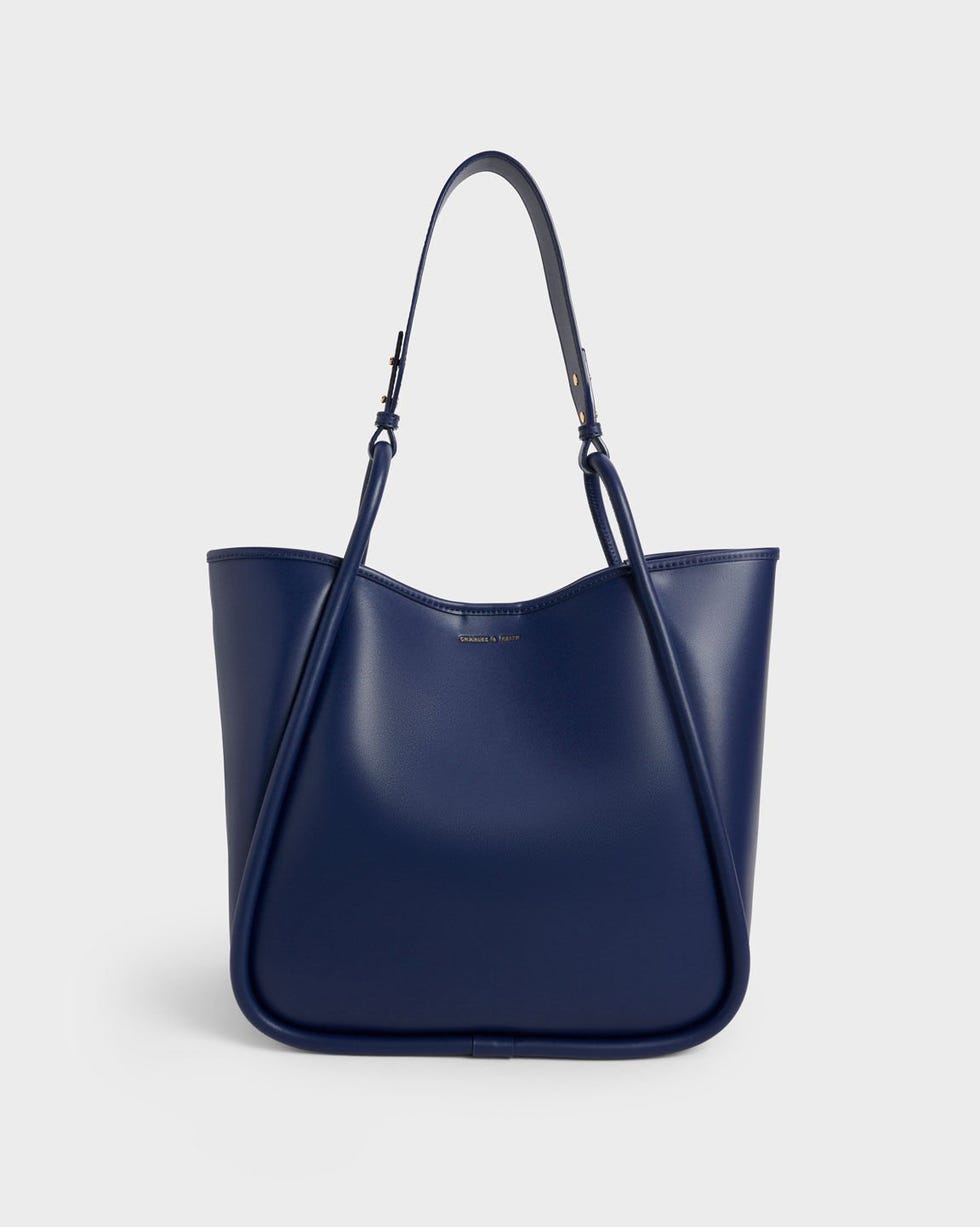 A TUBULAR TOTE
Charles & Keith Tubular Slouchy Tote Bag
Minimalist in design, but punchy in colour, Charles & Keith's slouchy tote bag has a wear-anywhere appeal. It features a vivid navy blue finish, with a detachable interior pouch to keep small belongings in sight.
Dimensions: 12.5″ x 12″ x 8″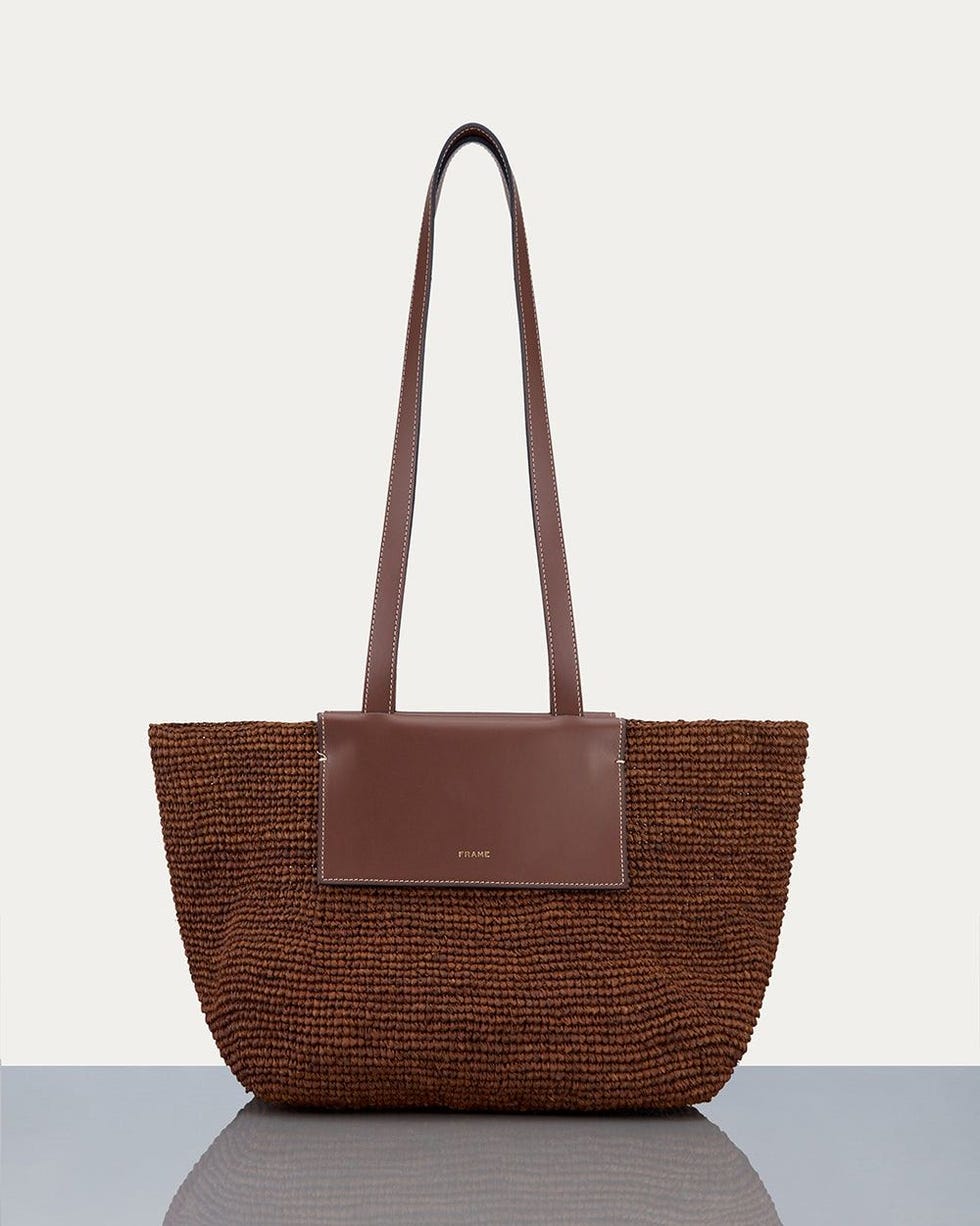 AN UPGRADED MARKET BAG
Frame Le Market Tote
This beautiful summer-ready bag was hand-woven by Tuscan artisans with ethically sourced straw. The deep espresso hue is just one of its pros. Leather shoulder straps add comfort, while a spacious interior has enough space for a laptop, sunglasses, and a beach hat.
Dimensions: 11″ x 17″ x 5″

Materials: 100% straw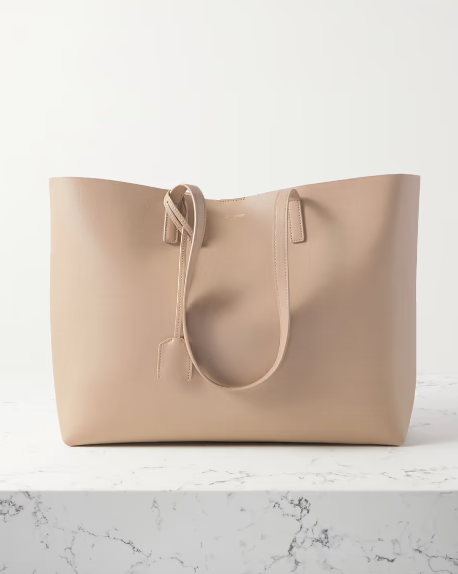 A WEEKENDER TOTE
Saint Laurent East West Large Leather Tote
Imagine how much time you'll save in the morning when you aren't trying to stuff all of your needs into a mini bag. Both luxurious and pared-back, Saint Laurent's East West tote is meant to take you places—whether that's on your commute or on a train upstate for a weekend trip.
Dimensions: 10.6″ x 14.2″ x 5.1″
Materials: Leather
Why trust Harper's BAZAAR?
---
For more than 150 years, Harper's BAZAAR has been the preeminent fashion, beauty, and lifestyle resource for women at every age. We cover what's new and what's next in fashion by working with the world's leading authorities in ready-to-wear, footwear, accessories, and more. Every story we publish has been thoroughly researched and vetted by our team of editors and industry experts.
This article originally appeared in Harper's BAZAAR US.