As a shopping editor, I spend a lot of time fixating on cool sneakers and spring shoe trends. But it's the best comfortable flats—from dainty leather ballerinas to woven summer mules—that I prefer to wear day in and day out.
I discovered supportive flats for work, travel, and everywhere else through years of professional research (and plenty of personal shopping). But I consulted an expert, Heather Archibald, chief product and merchandising officer at Rothy's, to distill all those tests down into a few salient suggestions. She says stability, support, and flexibility are all present in well-constructed and walkable shoes. "When it comes to flats, there are key features I prioritise: a luxurious insole for lasting comfort, high-quality materials that are flexible, soft, and durable, and seamless construction to minimise potential friction points and discomfort," she explains. "I also look for lightweight shoes that allow for freedom of movement, which prevents fatigue and promotes natural foot motion."
Toe shape and silhouette also contribute to a flat's comfort-factor, Archibald says. Pointed toes can be more suited to narrow feet, while square or rounded toes accommodate wider feet. At the same time, the toe box shape and silhouette can be a personal style play. (Pointed toes lean polished and dressy; square toes have a modern, everyday feel.) Archibald is currently gravitating toward her label's versatile and machine-washable loafer flats in a creamy almond shade. "I love it dressed down with a concert tee-shirt, slouchy blazer, my favourite Levis, and tons of necklaces and earrings," she says. "Or, dressed up with wide leg dress pants and a tiny tank top."
When you find a flat that speaks to you, you'll wear it just as often. To assemble BAZAAR's edit of the best comfortable flats to choose from ahead, I considered the silhouette, toe box shape, and materials of each shoe. I also incorporated vetted shopper reviews and styles I've purchased and tested at length over the years. The resulting list includes 11 flats that are so good, they might possibly replace your walking shoes.
Related article: 15 Stylish Flats You Can Wear Anywhere
---
Our Top-Reviewed Comfortable Flats of 2023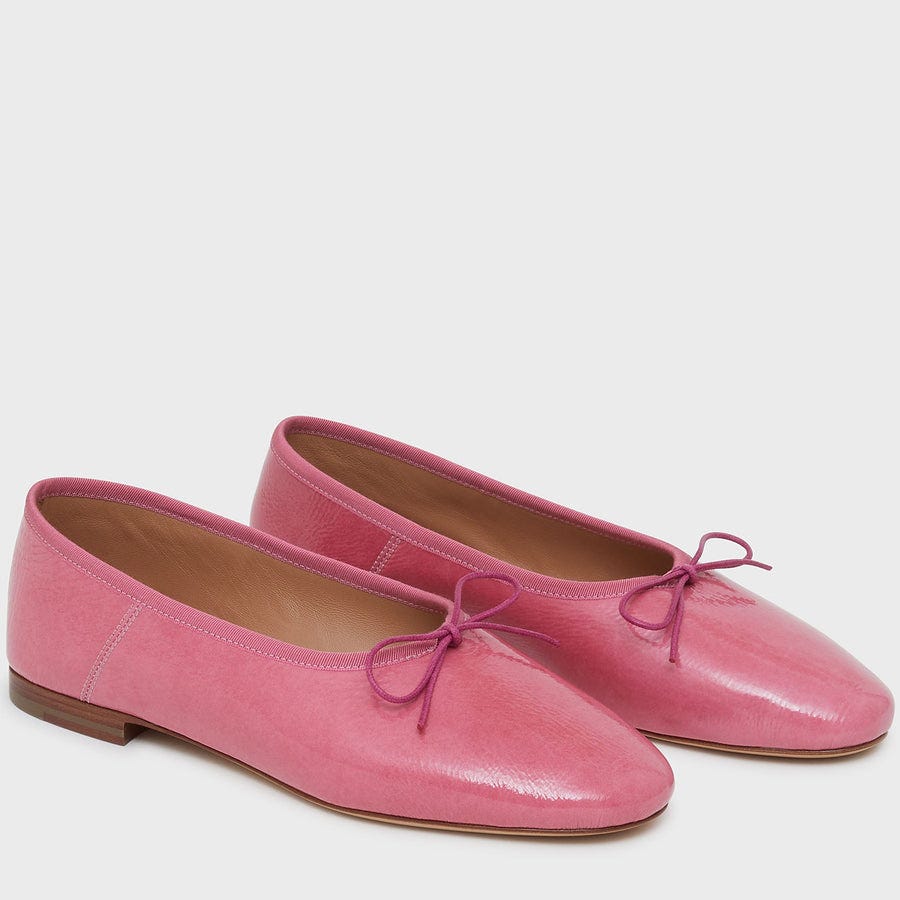 BEST COMFORTABLE LEATHER FLATS
Mansur Gavriel Dream Ballerina
After appearing in our guide to the best ballet flats, Mansur Gavriel's dream ballerinas have earned a second shout-out here. The leather is soft and water-resistant, the fit is adjustable with the perfectly placed ties, and the square-toe shape is endlessly walkable. Their simple, streamlined design also makes them a contender for a personal uniform. "It's an effortless staple that looks chic with an oversized wide-leg trouser, monochromatic t-shirt, and a menswear inspired leather belt," senior fashion and accessories editor Jaclyn Alexandra Cohen agrees.
Sizes: 35–41
Colours: Pink, black, navy, cacao, leaf, sand, and more
Materials: Leather
What reviewers are saying: "Great flats! These are so comfortable and pretty."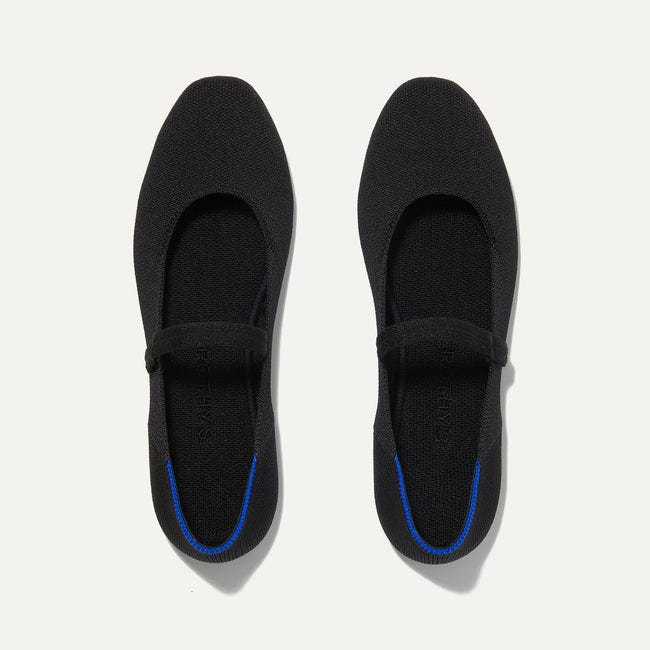 BEST COMFORTABLE MARY JANE FLATS
Rothy's The Square Mary Jane
"Break-in free" might sound like an over-promise, but this pair over-delivers on it. From the first time I wore these Mary Janes (to work, with a striped sweater, circle skirt, and white crew socks), I was impressed with their construction and feel. They're like house slippers cleverly masquerading as out-and-about shoes, with their soft, flexible, and supportive sole. The special recycled fabric has a hint of stretch that doesn't stretch out—a crucial distinction for a shoe I now wear weekly. And, like Archibald's favorite pair, they're also machine washable.
Sizes: 5–13
Colours: Black, chocolate spot
Materials: 3D knit
What reviewers are saying: "These shoes were comfy right out of the box! Also super nice looking. I've already gotten lots of compliments and I've only worn them twice. My co-workers are all buying pairs!"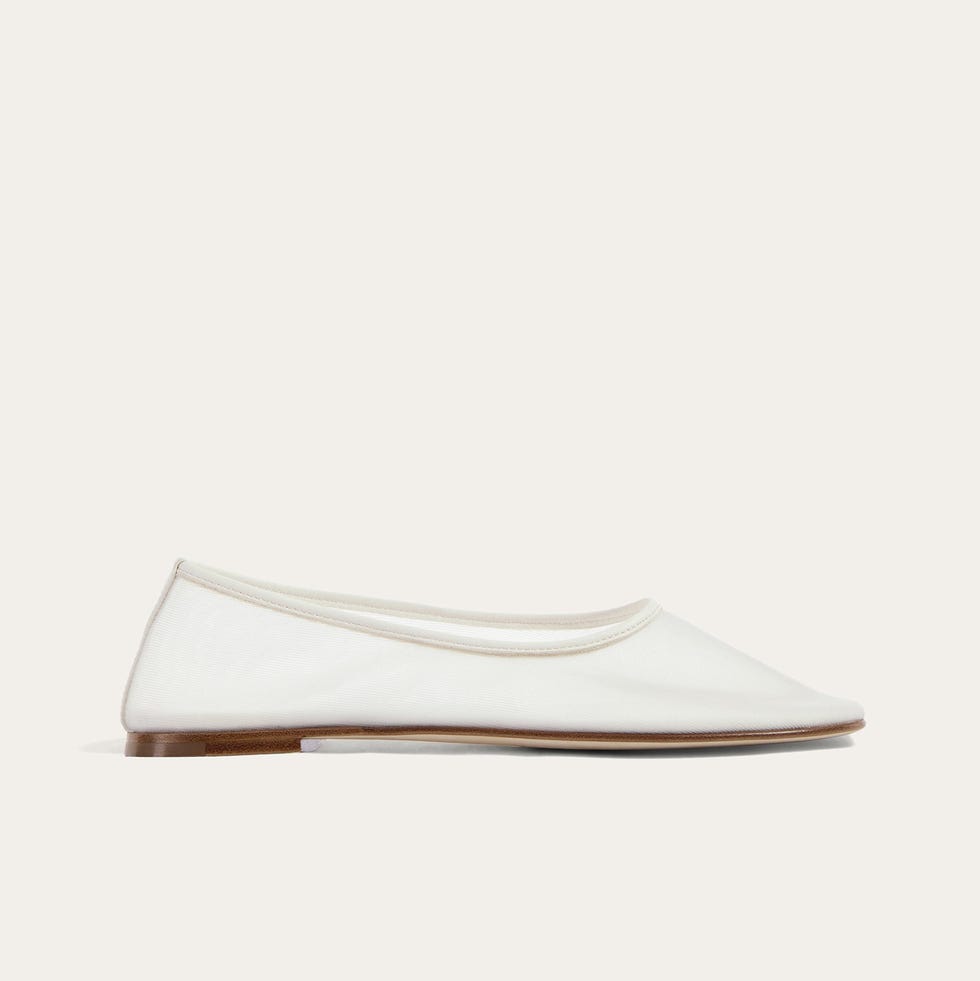 BEST COMFORTABLE MESH FLATS
Dear Frances Balla Mesh
Mesh flats like Dear Frances' deliver comfort beyond a low-to-the-ground sole. The sleekly minimalist mesh fabric feels like a whisper against your skin on warm days.
Sizes: 35–42
Colours: White, black
Materials: Mesh, leather
What reviewers are saying: "Bought these on a whim & they did not disappoint. Quality construction, comfortable after a full day of wear & true to size. Very stylish, unique & minimalist. ordering was easy & shipping was quick. Love!"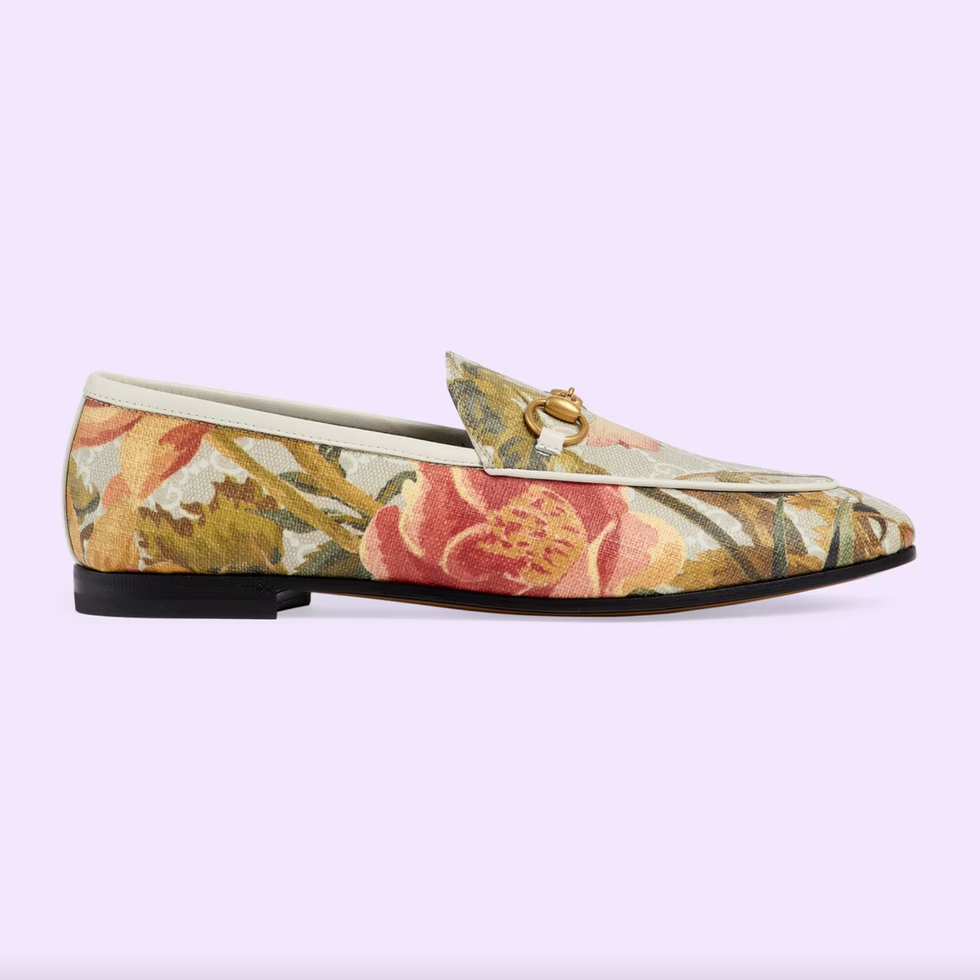 BEST COMFORTABLE LOAFER FLATS
Gucci Jordaan GG Flora Loafer
Gucci's Jordaan loafers were my first designer footwear purchase and I've never looked back. The curved toe and horsebit detail are truly timeless; archival street style images will back me up here. I also love how the back of the shoe folds down to make it a mule, if you so choose. With a plain leather pair already in my arsenal, I have my eyes trained on this canvas floral version. The painted florals over Gucci's interlocking G print feel both vintage and modern.
Sizes: 4–12
Colours: Floral, black, white, brown, pink, and more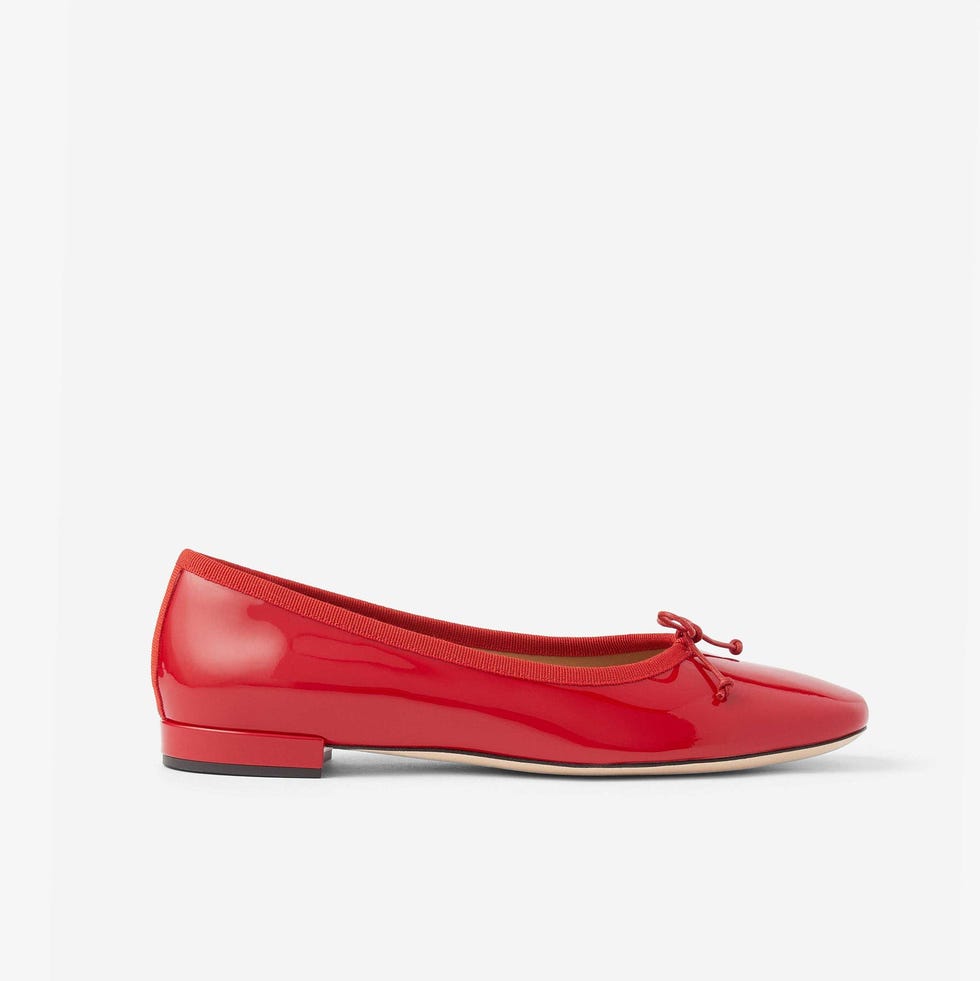 BEST COMFORTABLE PATENT LEATHER FLATS
Tamara Mellon Minty Ballerina
Minty Mellon, daughter of Tamara Mellon, stepped up to design a new line of ballerina flats and Mary Janes for her mother's brand. Like other much-loved styles at the label, these flats are handmade in Italy and have the most refined finishes, plus a comfortable sole rise and square toe box. The idea of this cherry red patent flat with a checked mini skirt suit is summer perfection to me.
Sizes: 5–12
Colours: Red, black, white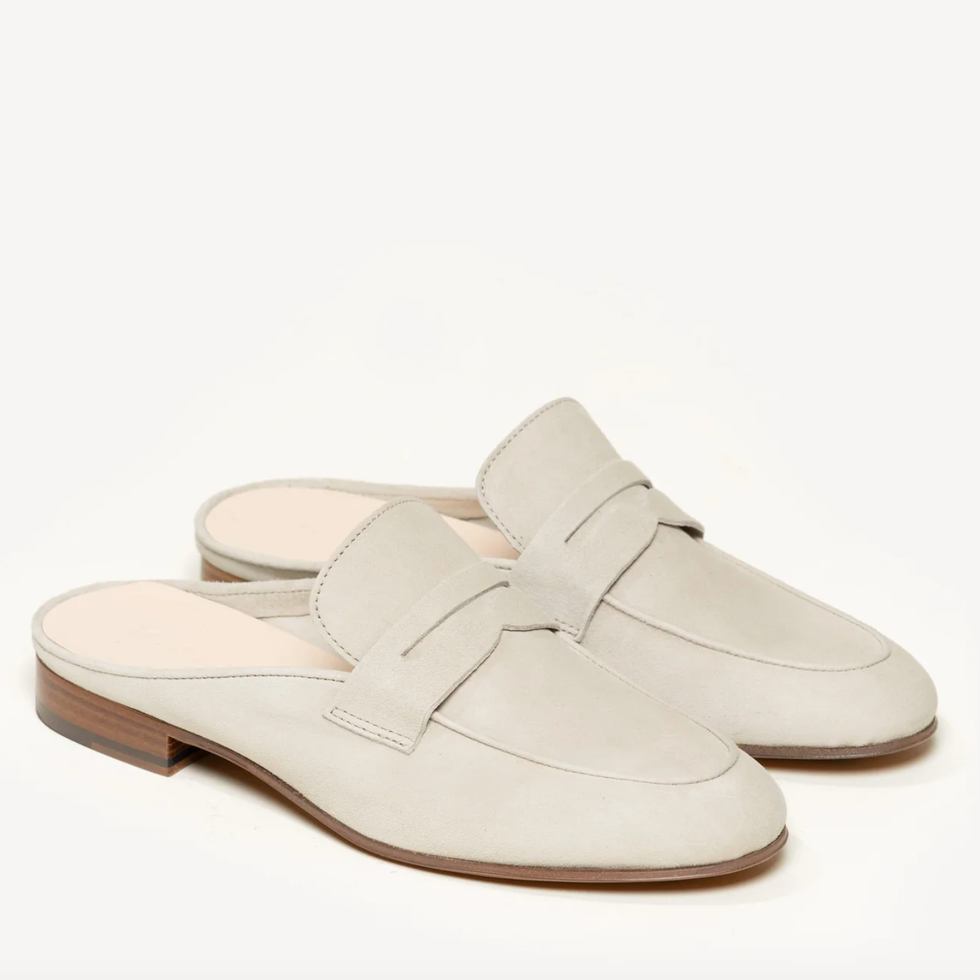 BEST COMFORTABLE FLAT MULES
M.Gemi The Sacca Donna Mule
Here's a comfortable flat with a hint of sprezzaturra. Made in Italy by local artisans, the Sacca Donna mule has a polished, loafer-like upper with an easygoing open back. These will feel like a custom-made shoe after a few wears, thanks to an unlined suede that gradually molds to your foot. Go ahead, set these by the front door: You'll slide them on every time you leave the house.
Sizes: 35–42
Colours: Blue, pink, oatmeal, black, silver
Materials: Suede, leather, rubber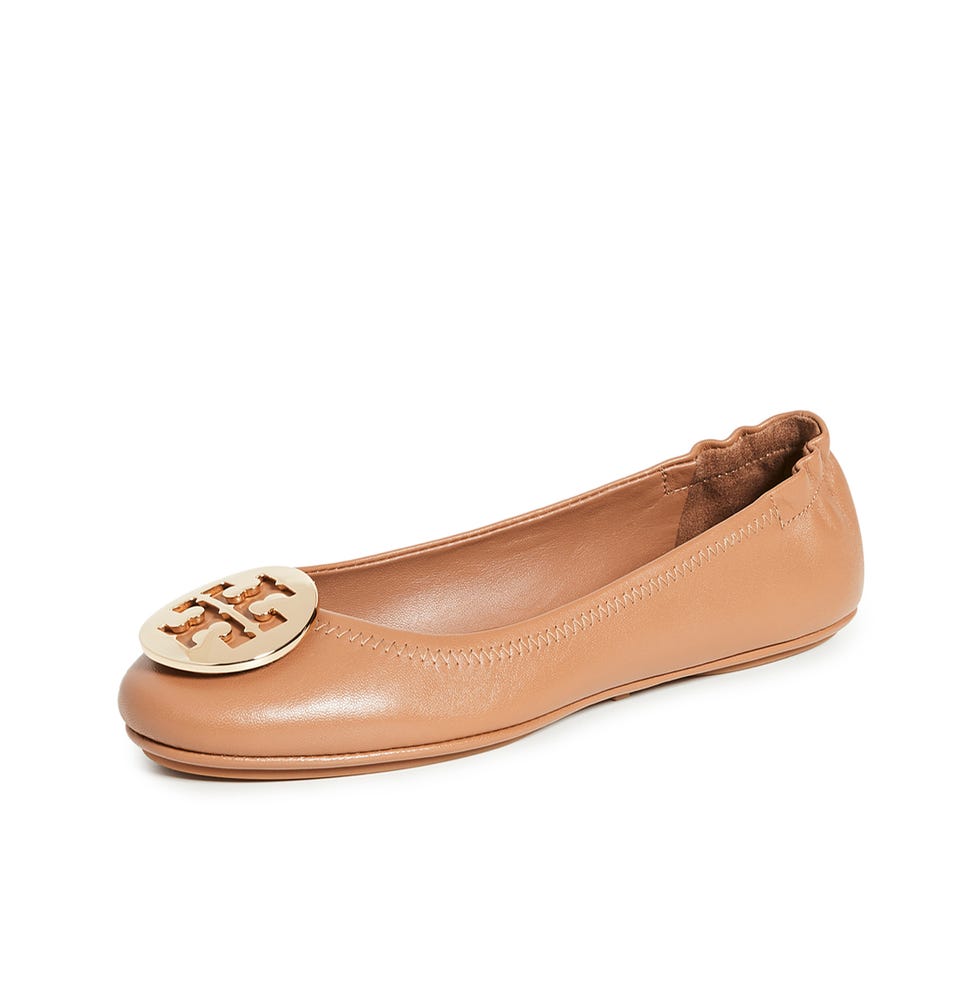 BEST COMFORTABLE TRAVEL FLATS
Tory Burch Minnie Travel Ballet Flats
Fashion insiders have been whispering about the imminent return of Tory Burch's logo-medallion flats for months. Regardless of where the trend cycle is spinning, these preppy flats are packable for an elevated travel outfit or comfortable enough to wear through security and on the flight.
Colours: Tan, black, mauve
Materials: Leather, rubber, metal hardware
What reviewers are saying: "These ballet flats are wonderful—true to size and so comfortable! This is my second pair and will be ordering them in every colour."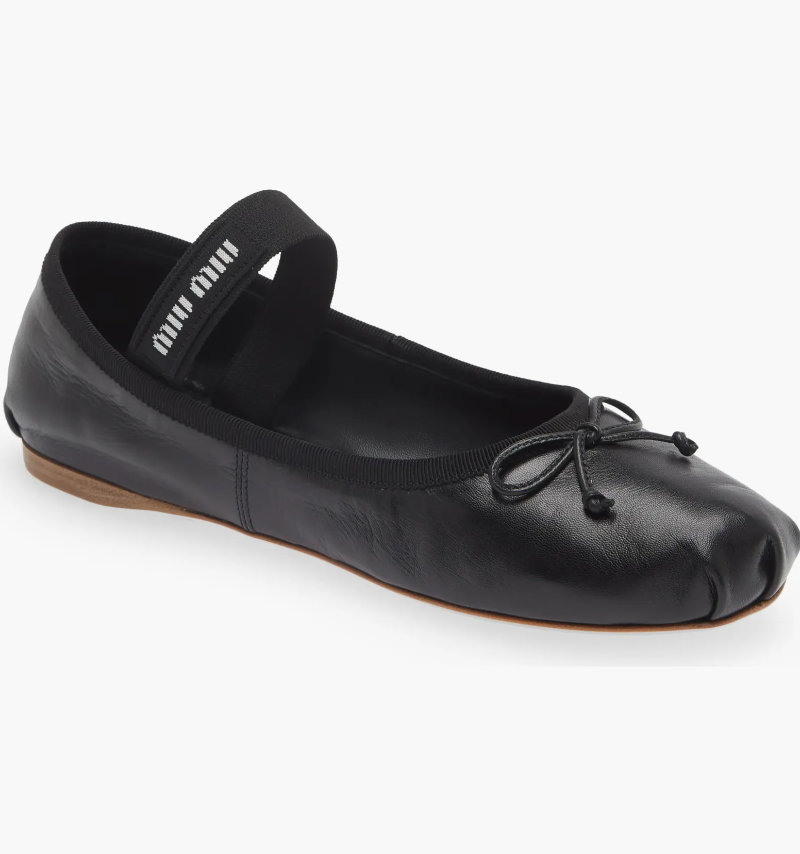 BEST COMFORTABLE LUXURY FLATS
Miu Miu Logo Ballerina Flat
I instantly felt an urge to shop Miu Miu's ballet flats the moment they appeared on the runway. I waited nearly a year after their release, absorbing all the ways other women were styling them to make sure they'd be more than a one-time wear, before finally ordering mine. I've never been so delighted by a purchase. People often use "buttery" to describe leather, and this was the first shoe that I thought earned the qualifier. Then there's the construction of the toe box and the heel, which caressed my foot from the first time I wore them. With a little pair of ankle socks, I can comfortably wear them all day while soaking all sorts of comments. (Most commonly, "Mrs. Prada would approve!")
Sizes: 6–10
Colours: Black, cream (at Nordstrom); Cocoa, lake blue, black, red, white (at Miu Miu)
Materials: Leather, elastic band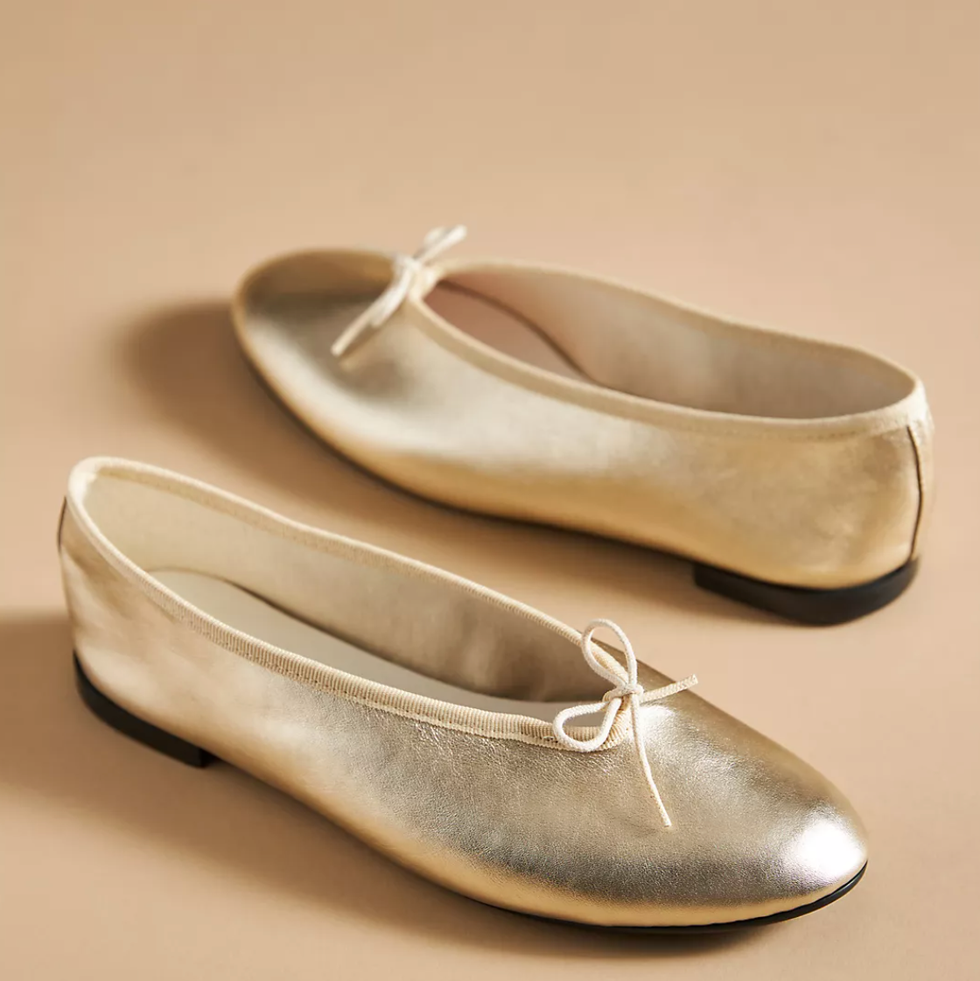 BEST COMFORTABLE FORMAL FLATS
Repetto Lilouh Ballet Flats
Former dancers like myself will always have a soft spot for Repetto's flats. (The label began as an atelier for ballet dancers' shoes.) Repetto makes comfortable flats for every occasion imaginable, but I love these metallic gold flats as an alternative to heels for a summer wedding or party. The shiny leather checks the celebratory box; the raised, rubberized heel adds a smidge of height while cradling your foot in comfort.
Sizes: 36–42
Colours: Gold, black, pink
Materials: Leather, rubber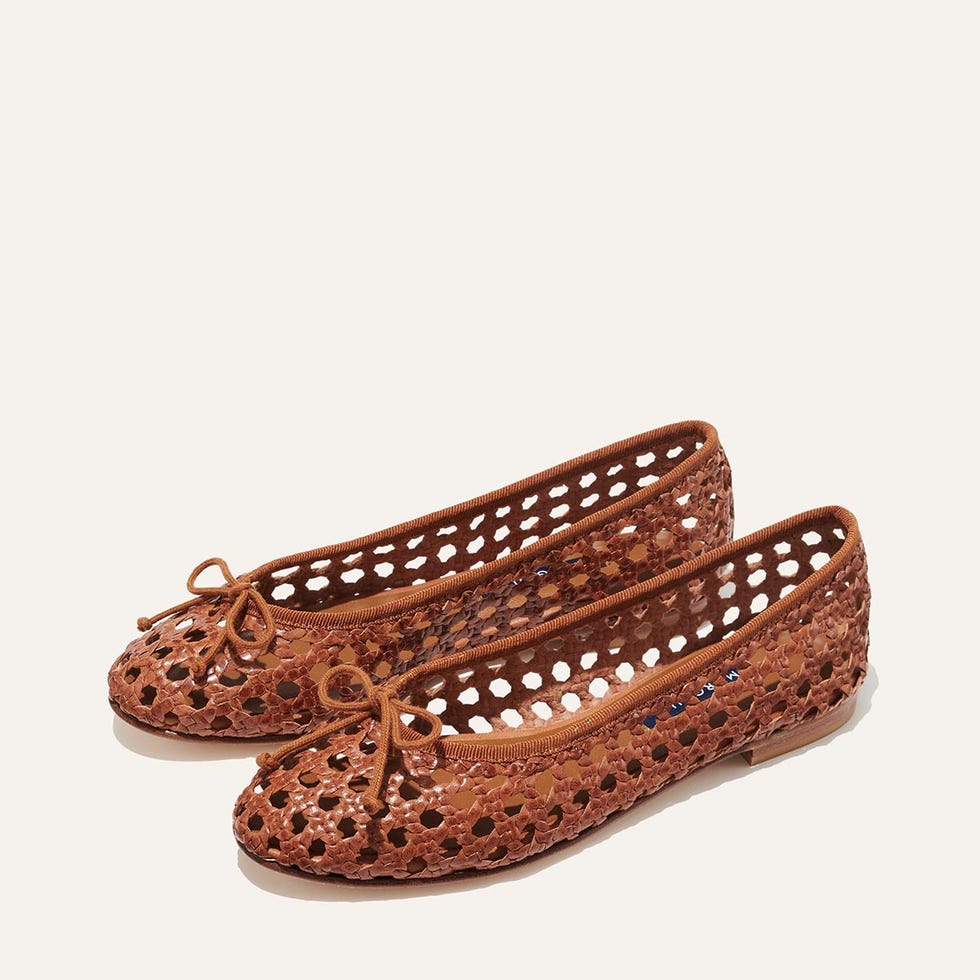 BEST COMFORTABLE WOVEN FLATS
Margaux Wovens Flats
My wardrobe goes full Cannes the second it's seventy-plus degrees outside, with straw bags, oversized sunglasses, and flowy dresses in heavy rotation. Those warm-weather pieces are best paired with Margaux's woven flats, particularly on days spent standing or walking. Margaux's have extra foam padding in the sole to stay comfortably on your feet for hours—without sacrificing the feel of a summer outfit.
Sizes: 5–13.5
Colours: Saddle, black, cream
Materials: Handwoven leather, foam padding
What reviewers are saying: "Really beautiful shoes, no complaints on quality or comfort. Only thing to watch is that the sizing was inconsistent with my other three Margaux shoes, I find they run a little bigger (this could be because the material is less rigid)."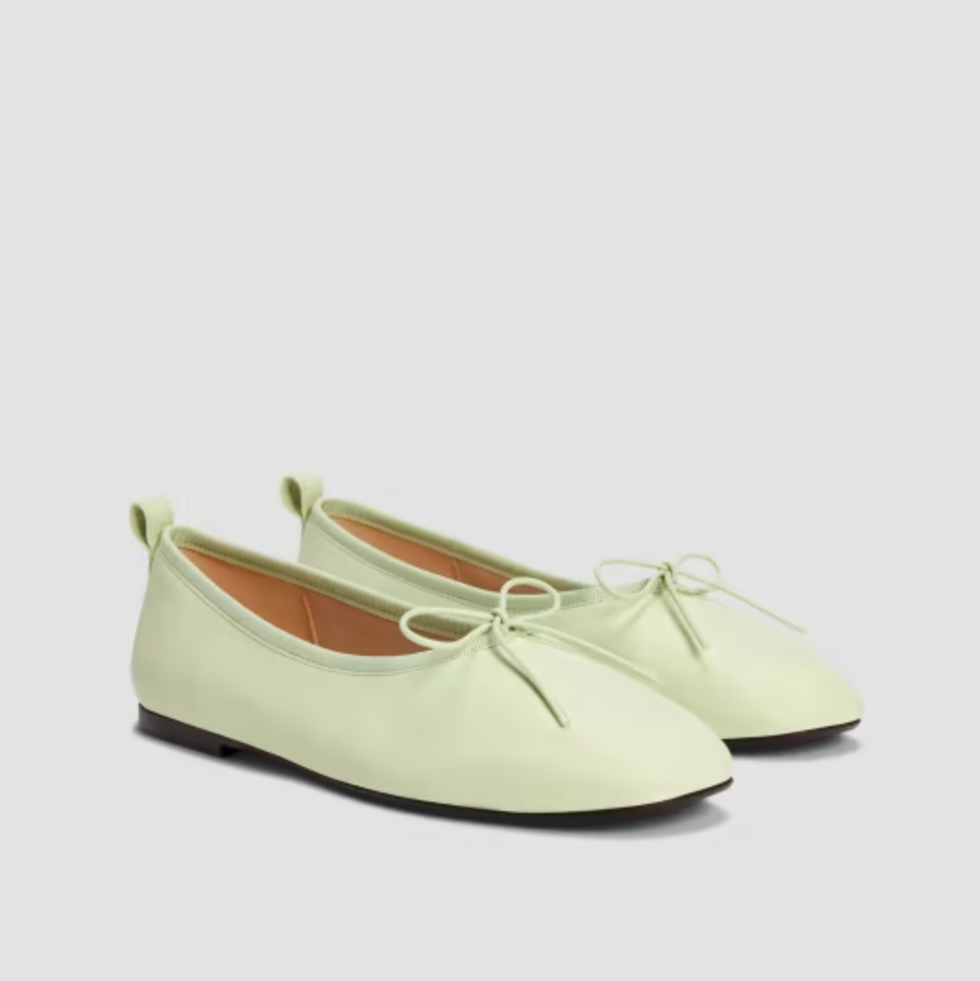 BEST COMFORTABLE FLATS UNDER $150
Everlane The Day Ballerina Flat
I own more than a few pairs of Everlane shoes, from fisherman sandals to these glove-like ballet flats. This pair is incredible quality at a lower price: the leather is soft, the bow fixtures stay tied, and the little loops at the back make them easy to take on and off. But really, I'm here for the special colours I haven't seen anywhere else, like this springy seafoam green. The way the shoe hugs my foot isn't as amenable to a sock-styling moment, so I often wear these with a thin, no-show liner.
Sizes: 5–11
Colours: Black, cream, seafoam, snakeprint, and more
Materials: Leather
What reviewers are saying: "These flats feel like walking barefoot in the best way possible. They are buttery soft and mold to the shape of your foot. They are comfortable from day 1 and require zero breaking in."
Why trust Harper's BAZAAR?
---
For more than 150 years, Harper's BAZAAR has been the preeminent fashion, beauty, and lifestyle resource for women at every age. We cover what's new and what's next in fashion by working with the world's leading authorities in ready-to-wear, footwear, accessories, and more. Every story we publish has been thoroughly researched and vetted by our team of fashion editors and industry experts.
This article originally appeared in Harper's BAZAAR US.