Forget sharp angles or geometric shapes. The next It-bag is a silhouette with curves.
The crescent bag, shaped like a soft buttery croissant or a waning moon, is the throwback summer bag trend poised to break out as 2023's must-have shape. "Due to its silhouette that is closer to the body, it looks very 2000s," Jose Luis Bartolomé and Albert Escribano, founders of Hereu, tell BAZAAR. "The aesthetic of this era seems to have a strong comeback in fashion." Whether they're soft and slouchy or stiff and sculptural, the best crescent bags have an easy, modern feel and are often similar in size and function to a traditional baguette bag.
A wide range of designers are putting their spin on the crescent bag, from luxury labels like Gucci and Bottega Veneta to emerging brands like Polene. It's not surprising that so many labels are drawn to the shape: Bartolomé and Escribano consider the crescent silhouette to be the perfect everyday bag, since they are "beautiful as they are functional."
While you may need a designer tote or laptop bag to carry alongside your fashion-forward purse for work, trying a crescent bag will definitely elicit compliments in any setting. Ahead, shop the 12 best crescent bags for the office, date night, or simply running errands in style.
Related article: 21 Crescent Bags That Give The Baguette A Run For It's Money
Our Favorite Crescent Bags of 2023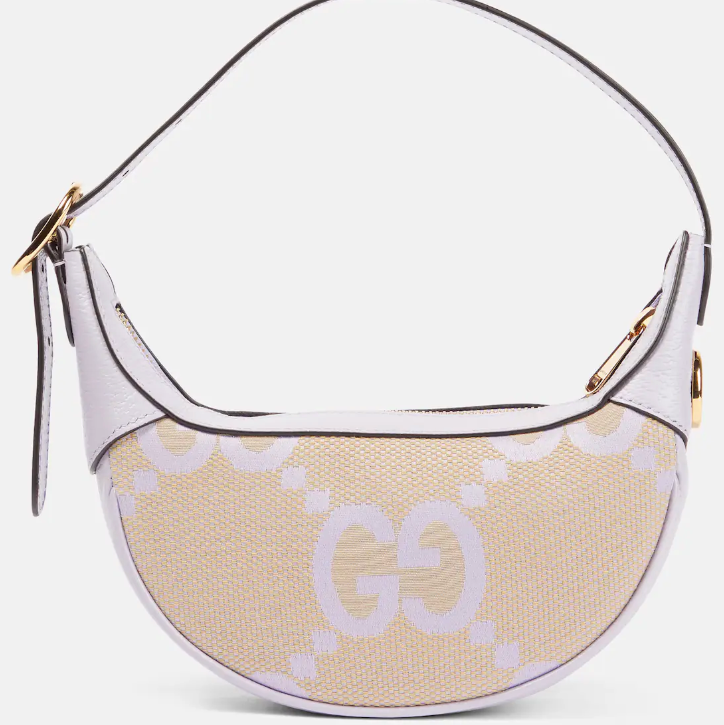 BEST LOGO CRESCENT BAG
Gucci Ophidia Mini Jumbo GG Shoulder Bag
A little bag with a big impact. Gucci's Ophidia shape has a curved silhouette with a buckle strap that can be adjusted to your desired length. Its small size makes it well suited to occasions when you want to carry just the necessities.
Dimensions: 3.5″ H x 7.5″ W x 2″
Colour: Purple
Material: Canvas, leather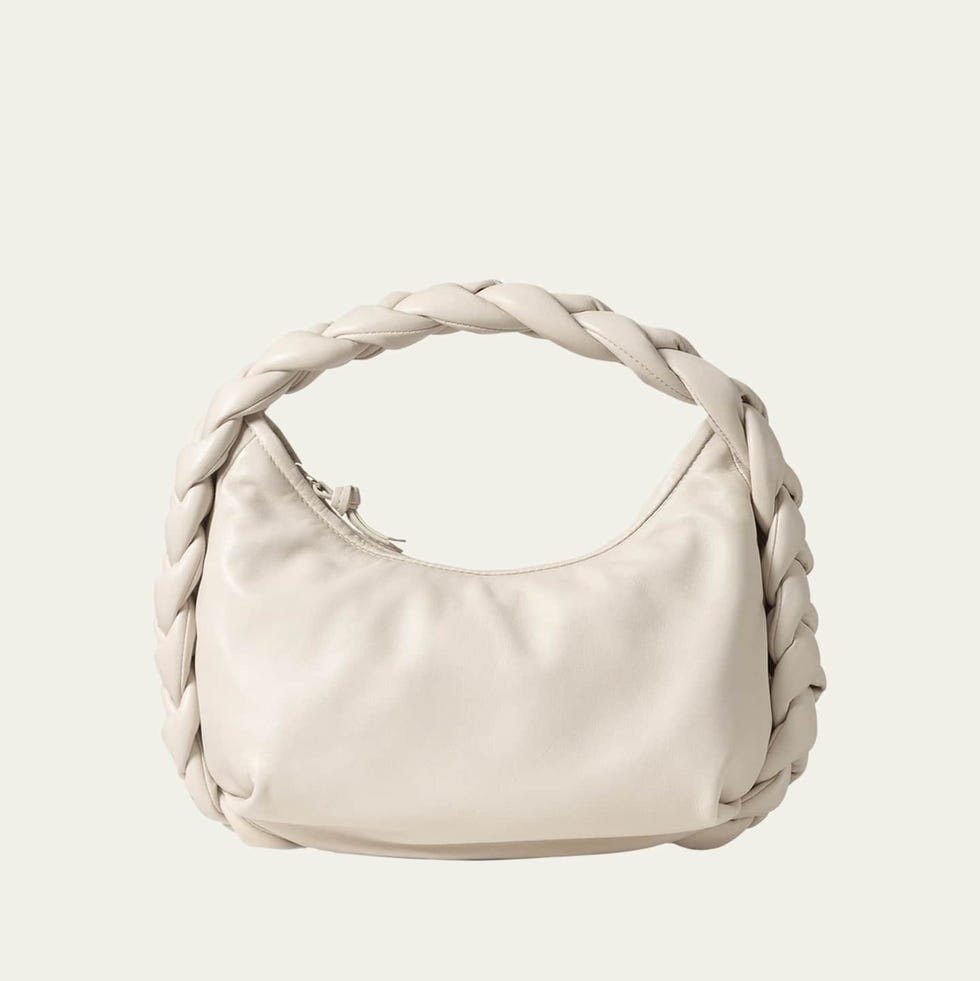 BEST EVERYDAY CRESCENT BAG
Hereu Espiga Braided Large Leather Shoulder Bag
The Espiga bag has a hand-braided handle, constructed in a process similar to garmentmaking. "Unlike in more traditional leatherworking, stitching is not shown and joins are folded inwards using a stitch-and-turn technique," say Bartolomé and Escribano. "Thus offering a more seamless appearance. "
Dimensions: 11″ H x 7.9″ W x 3.9″ D
Colours: White, Black, Brown
Material: Leather
Reviewers say: "This is a showstopper. As lovely and buttery as it looks online. The strap is awesome but short. It sits close under my arm, but it's comfortable. On the small side, I can fit a big wallet, phone, small zippered pouch for lipstick, and even stuffed a small paperback in with some difficulty."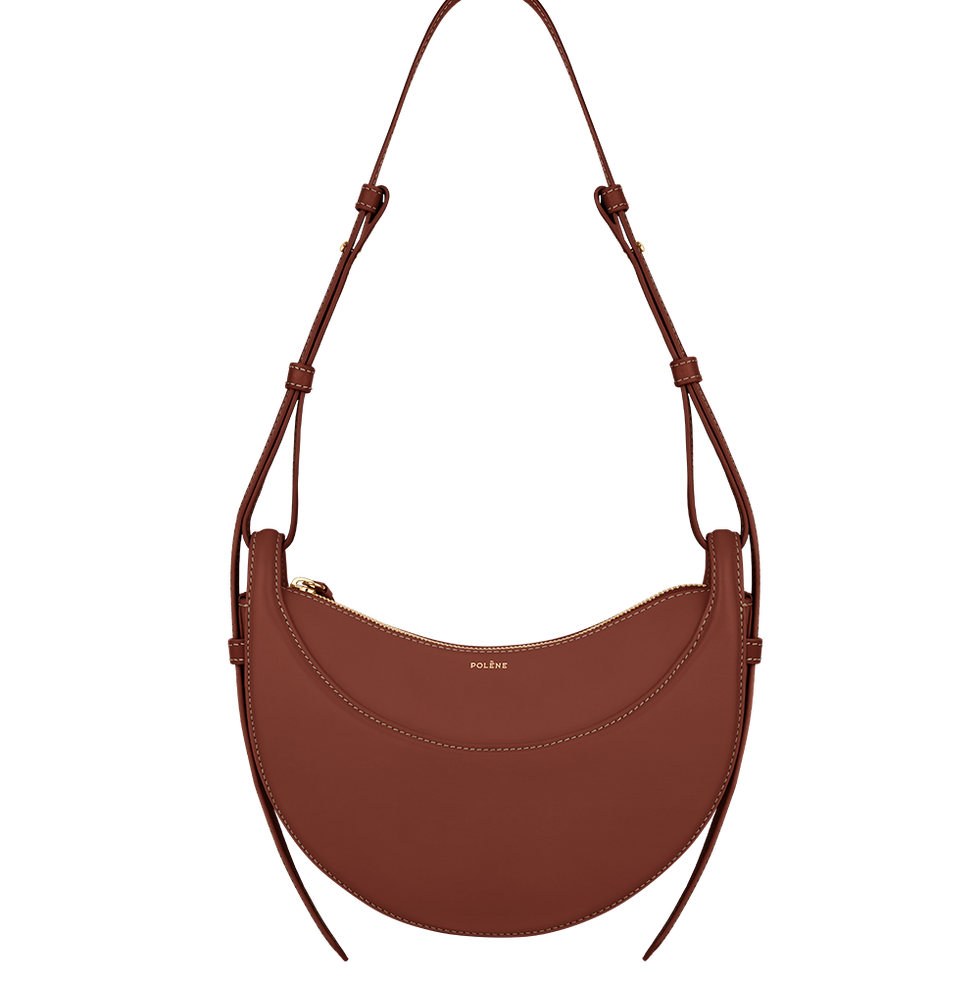 BEST FRENCH GIRL CRESCENT BAG
Polene Numéro Dix
French label Polene is a favorite among women in the know for its architectural shapes and neutral hues. If you're on the hunt for a work bag that also happens to be on trend, this is the one.
Dimensions: 9.6″ H x 8″ W x 2.9″ D
Colours: Cognac, Black, Green, and more
Material: Leather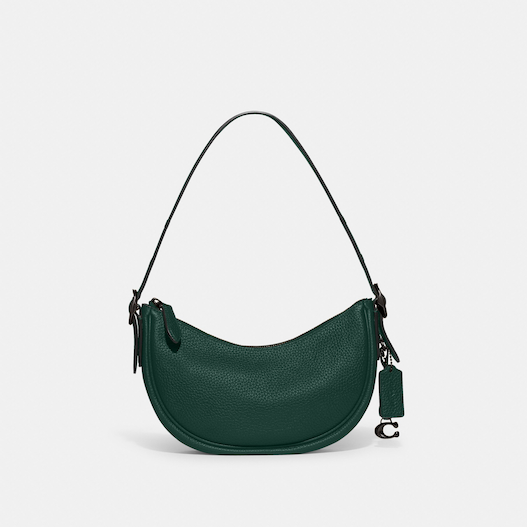 BEST COLOUR RANGE CRESCENT BAG
Coach Luna Shoulder Bag
If you're looking to add a little colour into your life, Coach's Luna bag comes in a range of fun hues to try out. At just under $300, the bag is one of the more affordable leather options in this roundup.
Dimensions: 6.25″ H x 10.5″ W x 2.5″ D
Colours: Forest, Violet, Black, and more
Material: Leather
Reviewers say: "I wasn't sure if I'd like this bag because it's so simple but I love the details! The inside is constructed so beautifully and it feels luxe overall. So pleased with my purchase. COACH for the win."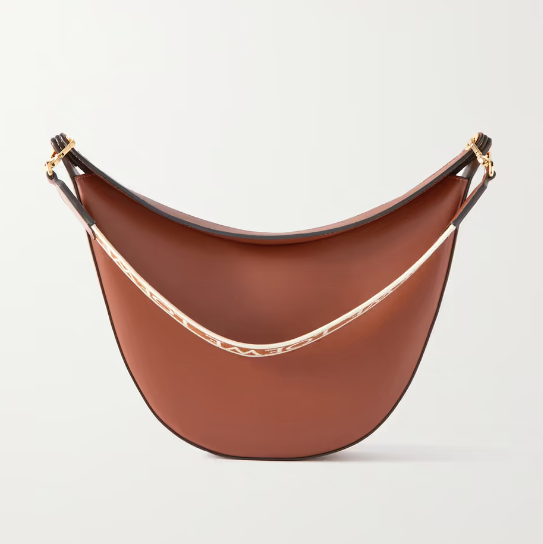 BEST SCULPTURAL CRESCENT BAG
Loewe Luna Bag
Loewe's classic-yet-unconventional aesthetic carries into its Luna silhouette, an elongated take on the crescent bag. This sleek leather bag is structured and stiff and has a durable canvas strap—perfect for toting around town.
Dimensions: 11″ H x 11.8″ W x 3.1″ D
Colour: Brown, Grey, Black
Material: Leather with Canvas strap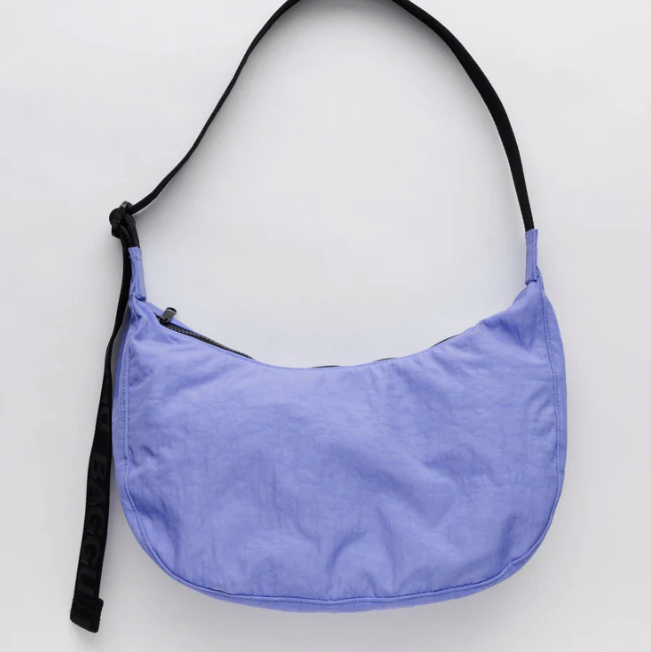 BEST NYLON CRESCENT BAG
Baggu Medium Nylon Crescent Bag
A slightly larger format bag, Baggu's crescent is a handy crossbody that can fit the daily necessities and more. Go ahead and pack a water bottle, your Kindle, and maybe even an apple for later. You never know what will come in handy.
Dimensions: 8″ H × 13.75″ W × 4″ D
Colours: Bluebell, Taupe, Clouds, and more
Material: Nylon
Reviewers say: "I love this bag so much I literally have it in three different colours. When I tell you it goes with EVERYTHING, I mean it. It adds such a cute and casual style to any outfit and it fits a ton of stuff as well."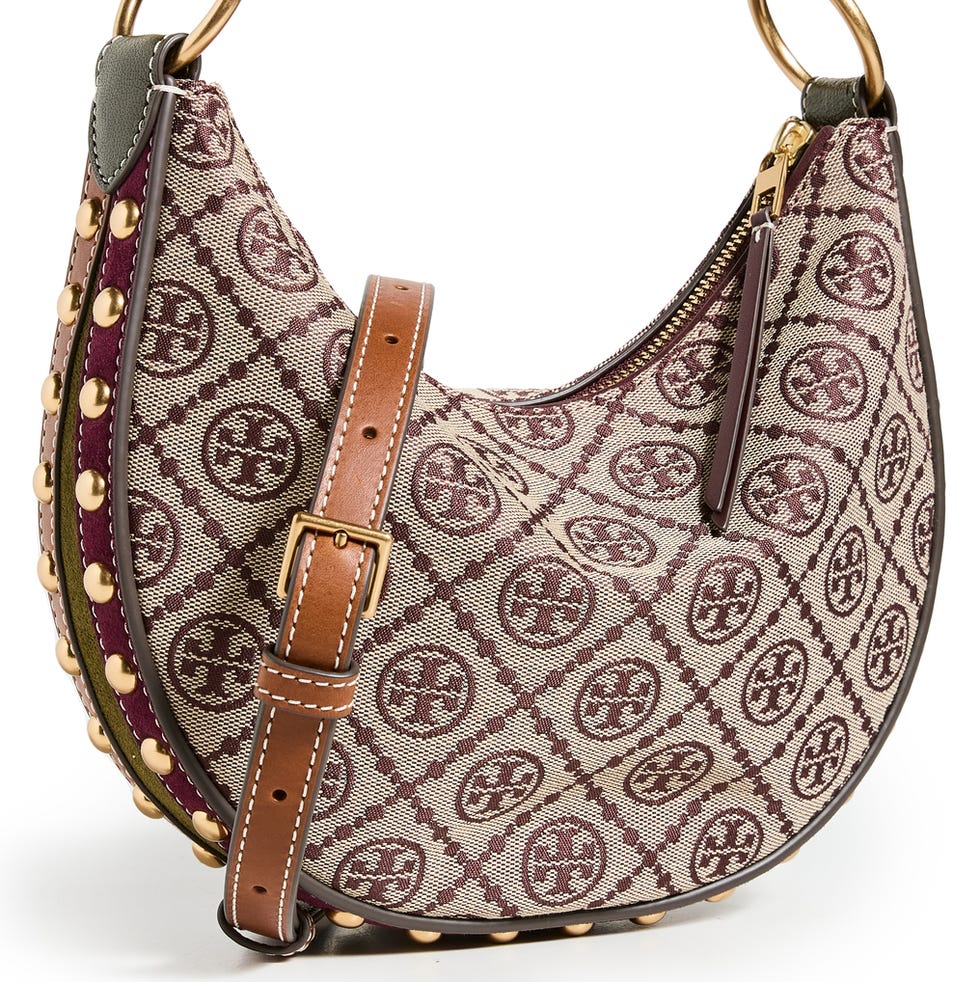 BEST EMBELLISHED CRESCENT BAG
Tory Burch T Monogram Jacquard Studded Mini Crescent Bag
Classic with a twist. Tory Burch's take on the crescent bag features not only the brand's signature monogram jacquard but also a suede patch and studs that add a slight boho feel to the design. Pair with your favorite floaty white dress for an easy summer combo.
Dimensions: 6.75″ H × 9.5″ W × 2″ D
Colour: Claret
Materials: Canvas, Leather, Suede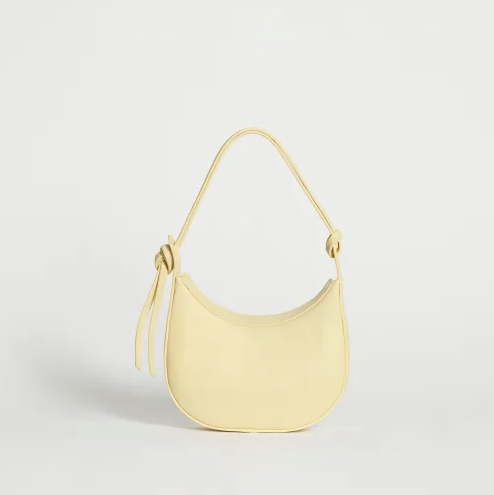 BEST GOING-OUT CRESCENT BAG
Reformation Mini Rosetta Bag
Not just any bag will work for a night on the town. Reformation's new bag is cute and just the right size for tucking in your wallet, keys, and that favourite red lipstick. The buttery hue is an It-colour for the season, so consider it our favourite of the options.
Dimensions: 6.3″ H × 7.1″ W × 1.5″ D
Colours: Parmesan, Heather, Black
Material: Leather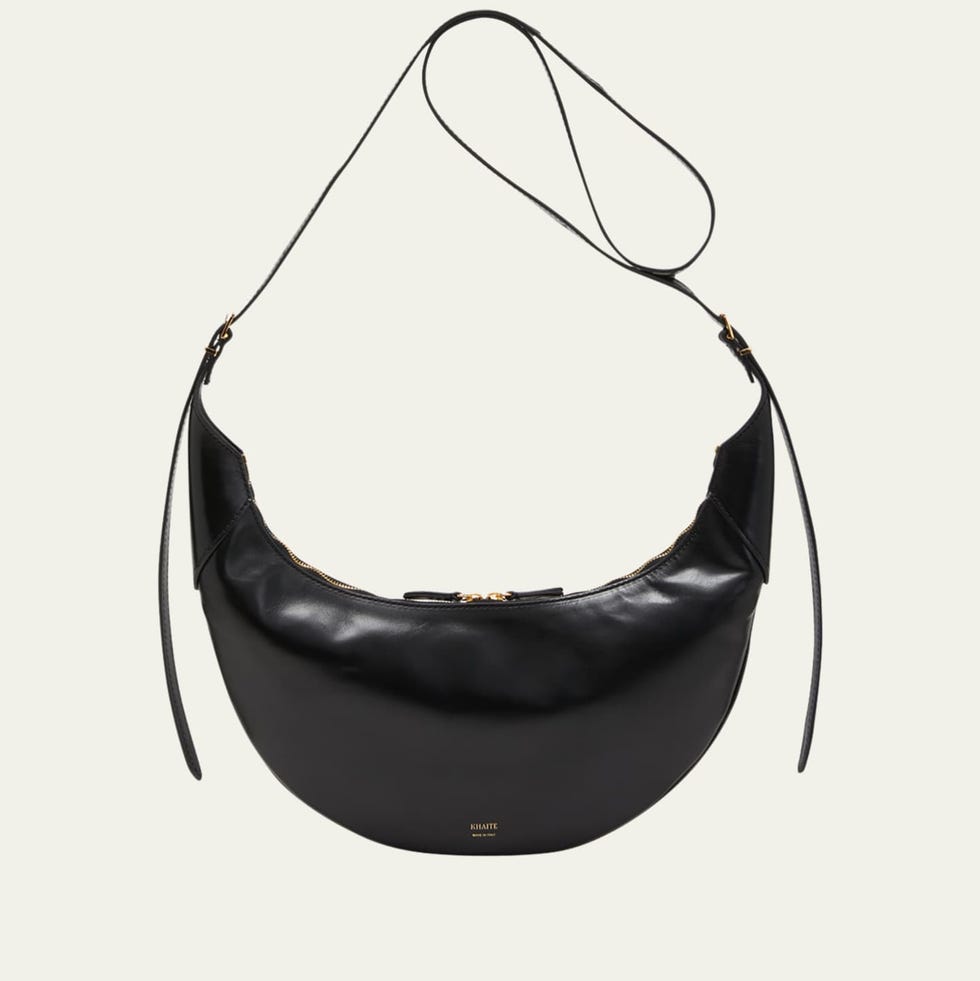 BEST CROSSBODY CRESCENT BAG
Khaite Alessia Medium Zip Leather Crossbody Bag
New Yorkers know, a hands-free bag is often a necessity for running errands or heading to the subway. Khaite's Alessia, with a zip top closure and adjustable crossbody strap, is the perfect commuter style—practical, but without sacrificing that sophisticated air.
Dimensions: 6.5″H x 13.3″W x 5″D
Colours: Black, Fire red
Material: Leather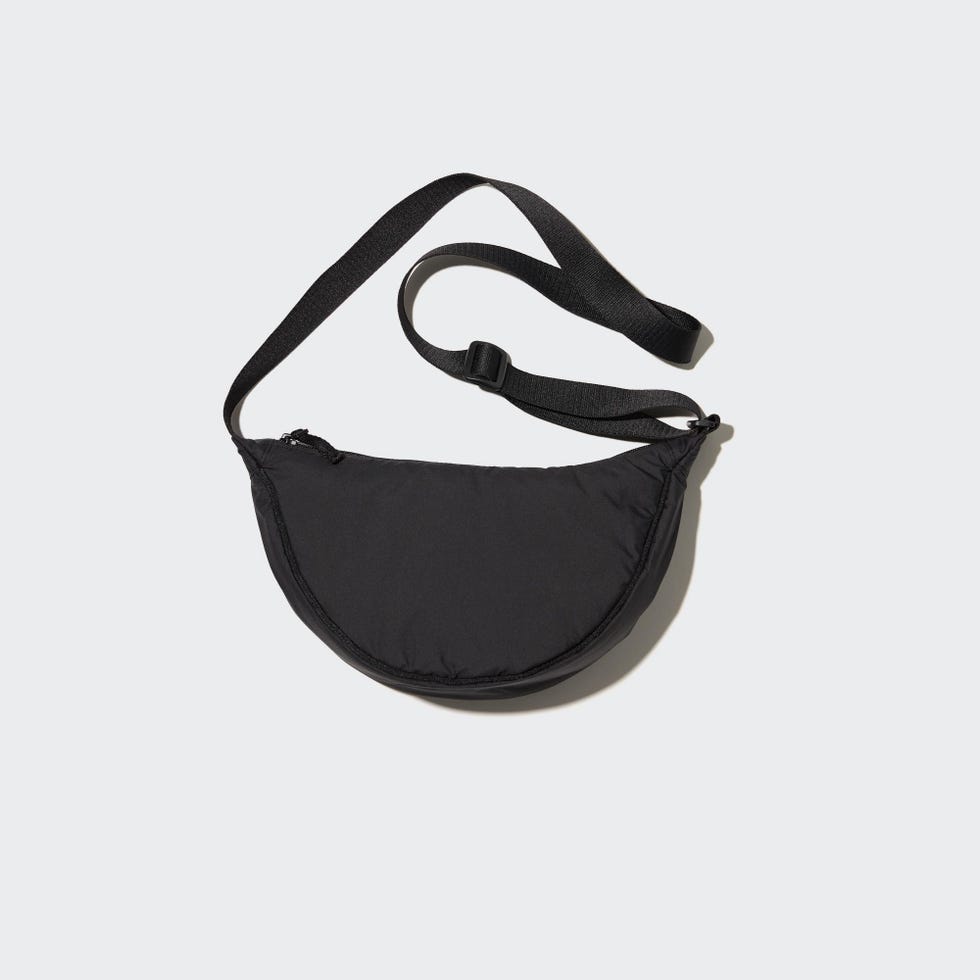 BEST $20-AND-UNDER CRESCENT BAG
Uniqlo Round Mini Shoulder Bag
Consider your affordable bag needs sorted. On casual weekend dog walks, errand trips, or coffees with a friend, this bag is an easy option.
Dimensions: 6.7″ H x 11″ W x 3.9″ D
Colours: Black, yellow, beige, and more
Material: Polyester
Reviewers say: "Super lightweight and big enough for a lot of things like my phone, wallet, and even a water bottle!"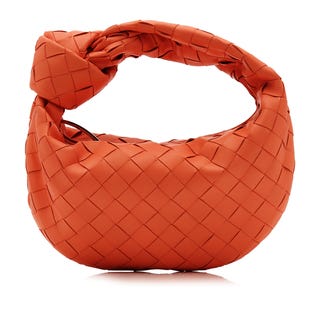 BEST WOVEN LEATHER CRESCENT BAG
Bottega Veneta Jodie Mini Bag
Want something a little out of the ordinary? Bottega Veneta's take on the crescent bag comes by way of the Jodie silhouette, a soft, round bag made of intrecciato leather. The fiery pop of orange instantly stands out.
Dimensions: 9.1″ H x 11″ W x 3.1″ D
Colour: Orange
Material: Leather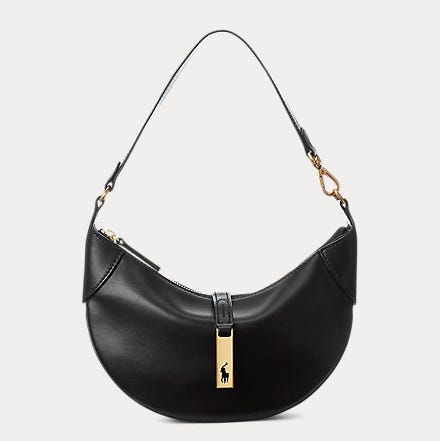 BEST EVERYDAY BLACK CRESCENT BAG
Ralph Lauren Polo ID Calfskin Mini Shoulder Bag
Sometimes it's best to just stick to the classics, like Ralph Lauren's sleek black take on the crescent bag. The sturdy, structured shape works great for the office or a night out.
Dimensions: 7″ H x 10.25″ W x 4″ D.
Colours: Black, Brown
Materials: Leather
Reviewers say: "Perfect bag for dinners or short outings. Looks small but can carry a bunch of your stuff."
Why trust Harper's BAZAAR?
---
Harpers Bazaar
For more than 150 years, Harper's BAZAAR has been the preeminent fashion, beauty, and lifestyle resource for women at every age. We cover what's new and what's next in fashion by working with the world's leading authorities in ready-to-wear, footwear, accessories, and more. Every story we publish has been thoroughly researched and vetted by our team of editors and industry experts.
This article originally appeared in Harper's BAZAAR US.