It's only our cultural reference points—like certain items Shiv Roy wears on Succession or the TikTok fashion taxonomy complex—that make quiet luxury brands seem like a recent phenomenon. Style experts say this perspective isn't quite correct. "Whether referred to as 'quiet luxury,' 'stealth wealth,' or "old money aesthetic," the concept and allure of timeless, minimalistic design has remained consistent throughout the decades," says Elizabeth Layne, chief marketing officer of Rebag.
Quiet luxury has maintained the same aesthetic signatures for years before it had a picked-over moniker. From new brands and heritage luxury designers, the underlying ethos has always prioritised craftsmanship, quality, and elegance. "Styles tend to exude a sense of refinement and sophistication through subtle details and a minimalist aesthetic, rather than relying on overt branding," Layne explains. In handbags, she continues, the genre is defined by "clean lines, muted colours like brown, beige, or black, and either minimal hardware, or none at all. Subtle details such as tonal stitching and discreet branding add to a 'quiet luxury' bag's sophisticated appeal."
For some designers, quiet luxury boils down to a philosophy or a state of mind. "I do not think of it as a trend—I see it as a way of life," Danielle Corona, creative director of the accessories label Hunting Season, says."Most of our community appreciates the value in timeless design [and] they are not usually influenced by trends."
Ahead, find 9 quiet luxury brands that defined the look before the fashion zeitgeist caught on—and that we'll all wear for years afterward.
Related article: Ease Effortlessly Into Fall With Loro Piana
---
The Row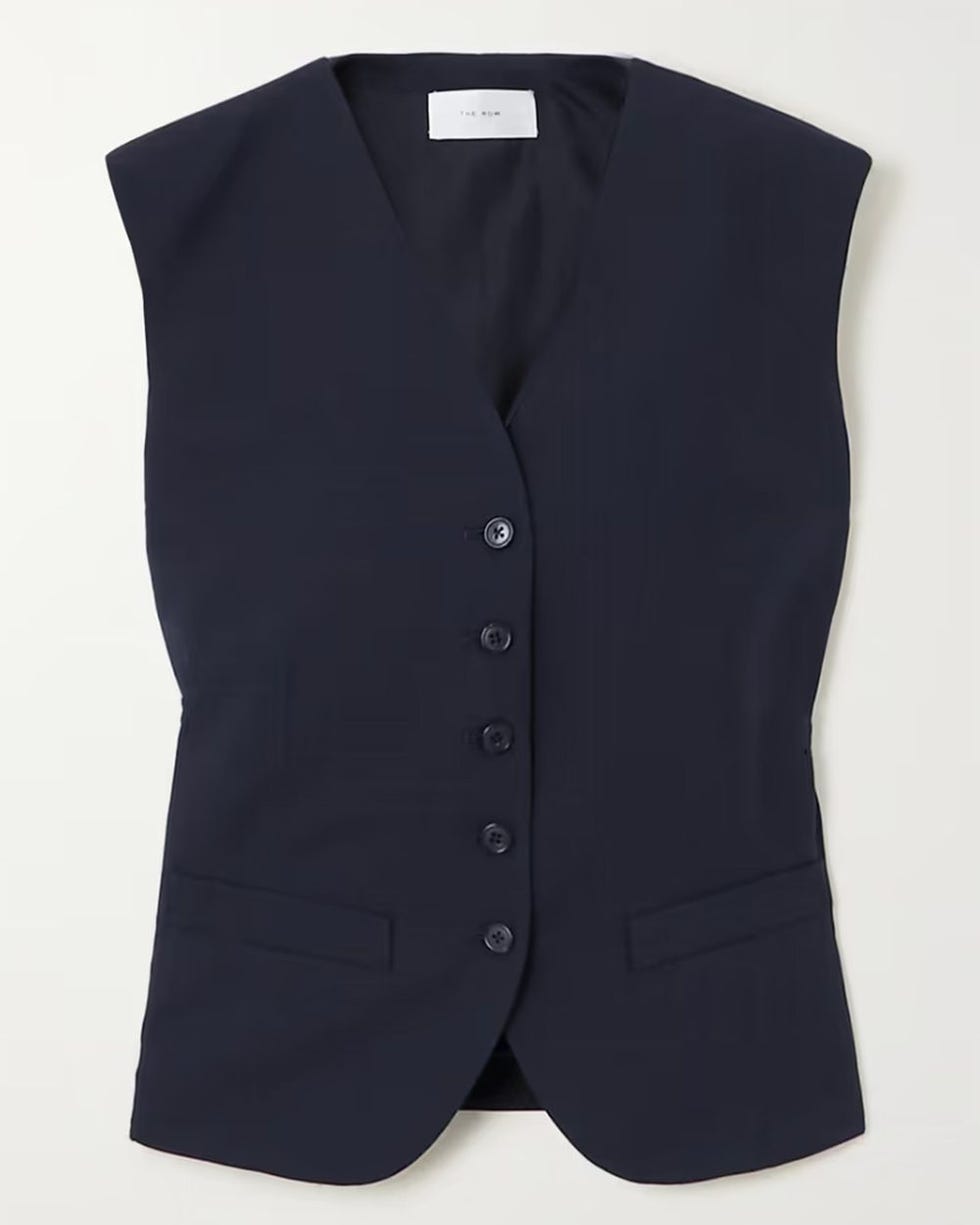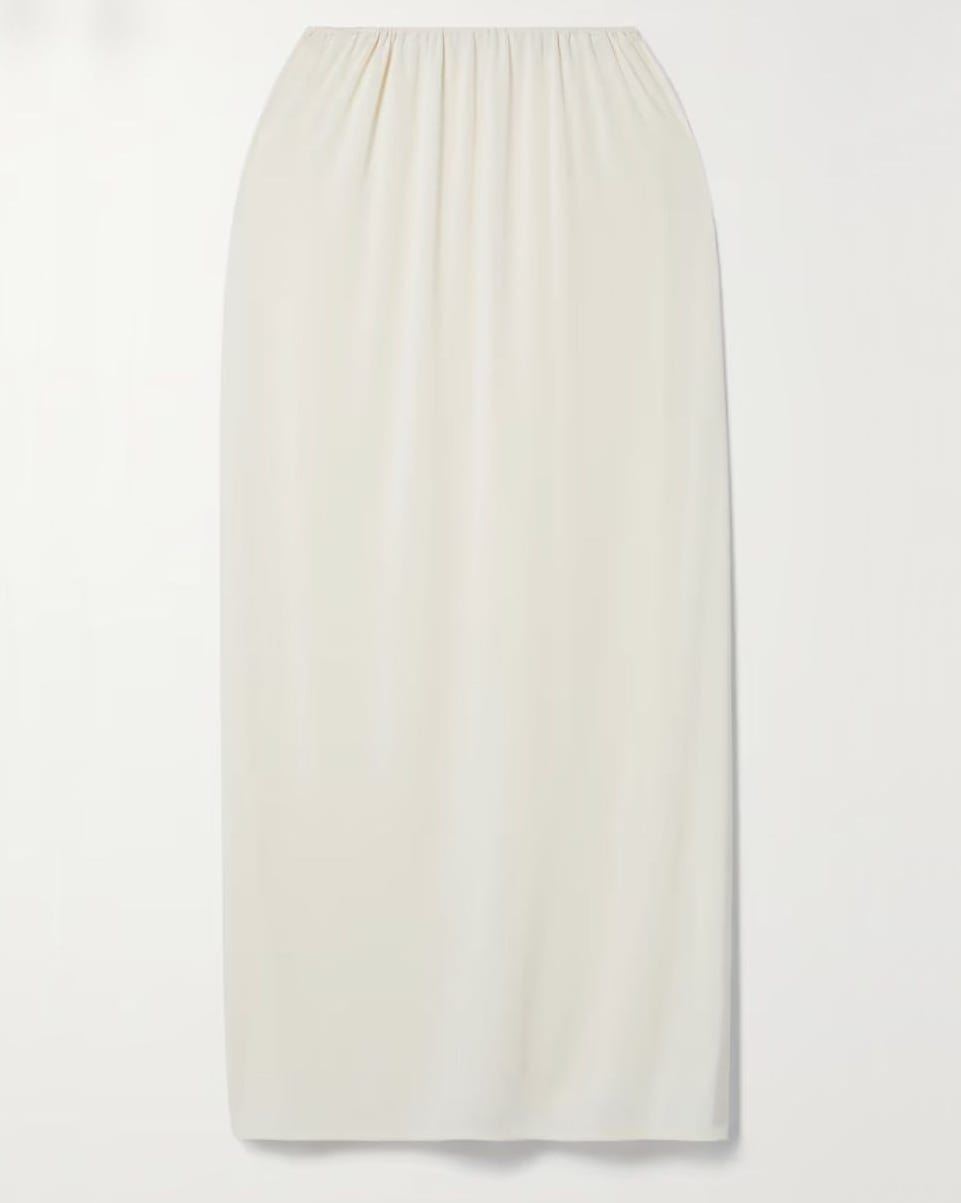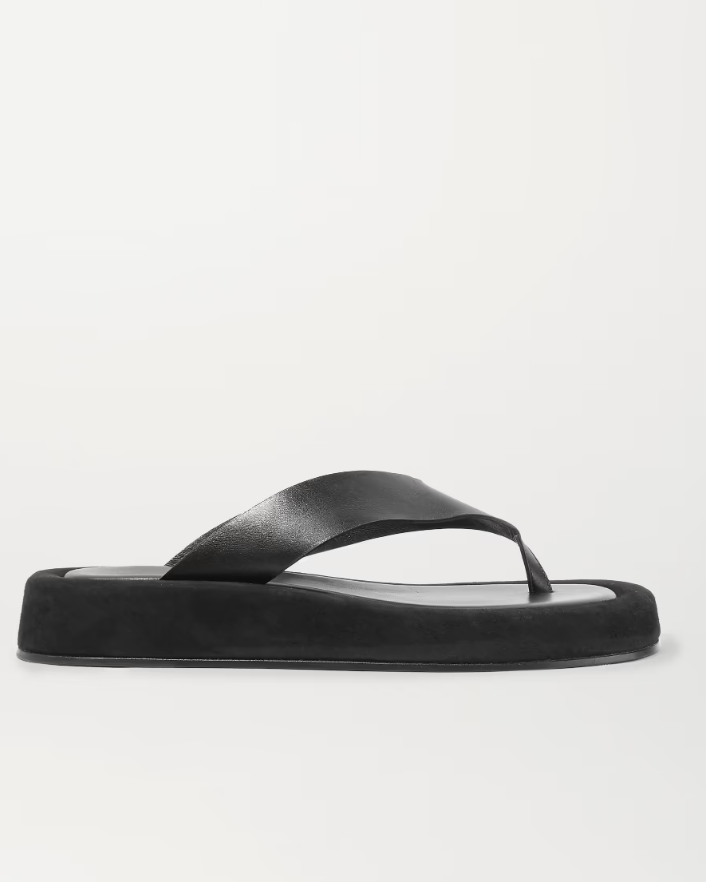 Founded by Mary Kate and Ashley Olsen in 2011, The Row is a relative newcomer in the long arc of designer fashion history. Still, Layne considers its "sleek, sophisticated designs" some of the defining examples of quiet luxury on the market.
The Row's approach to basic clothing like solid-coloured knitwear and wool trousers never feels basic. In the summer of 2021, it managed to make a khaki linen pant a must-have item by virtue of its expert pleating alone. (A street style endorsement from Kendall Jenner also helped.) At the same time, The Row's runway lines often include experimentally-draped sheath dresses and gorgeous coats that become grails for a devoted subset of fashion collectors. Whichever route within the brand speaks to you, it's more than worth the investment.
Objets Daso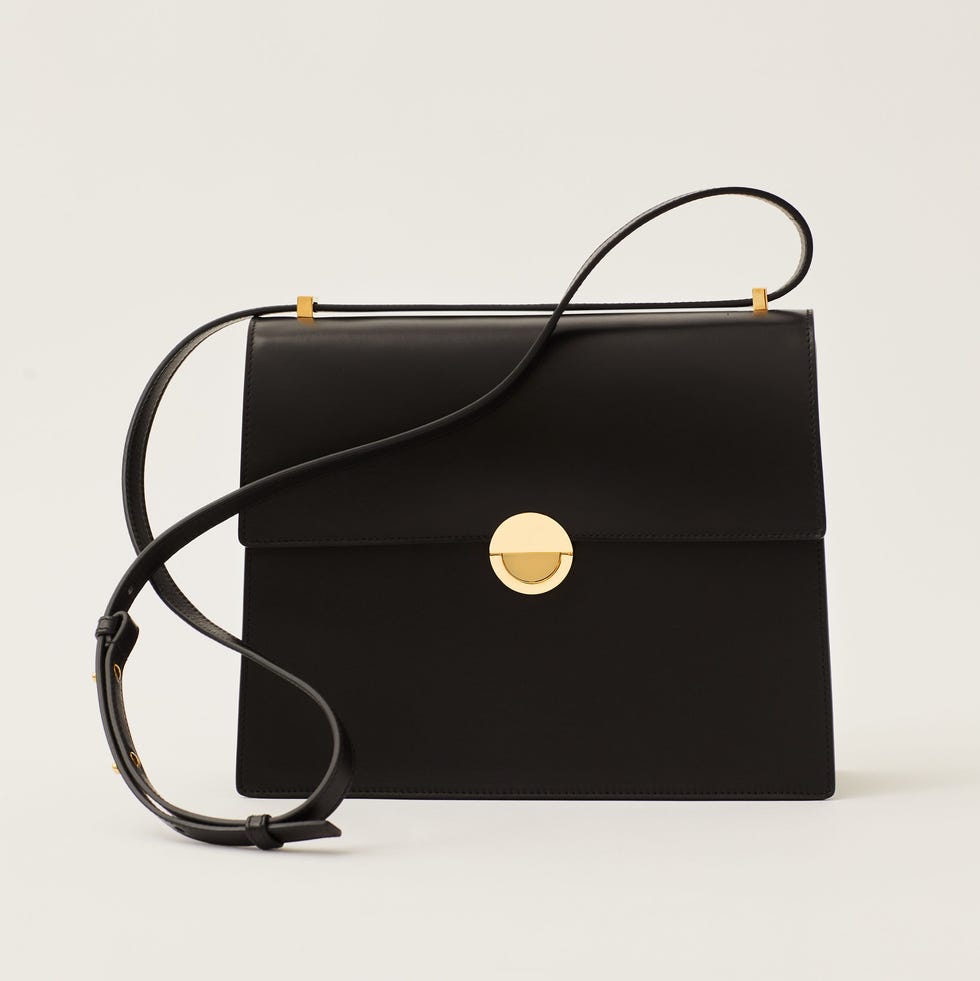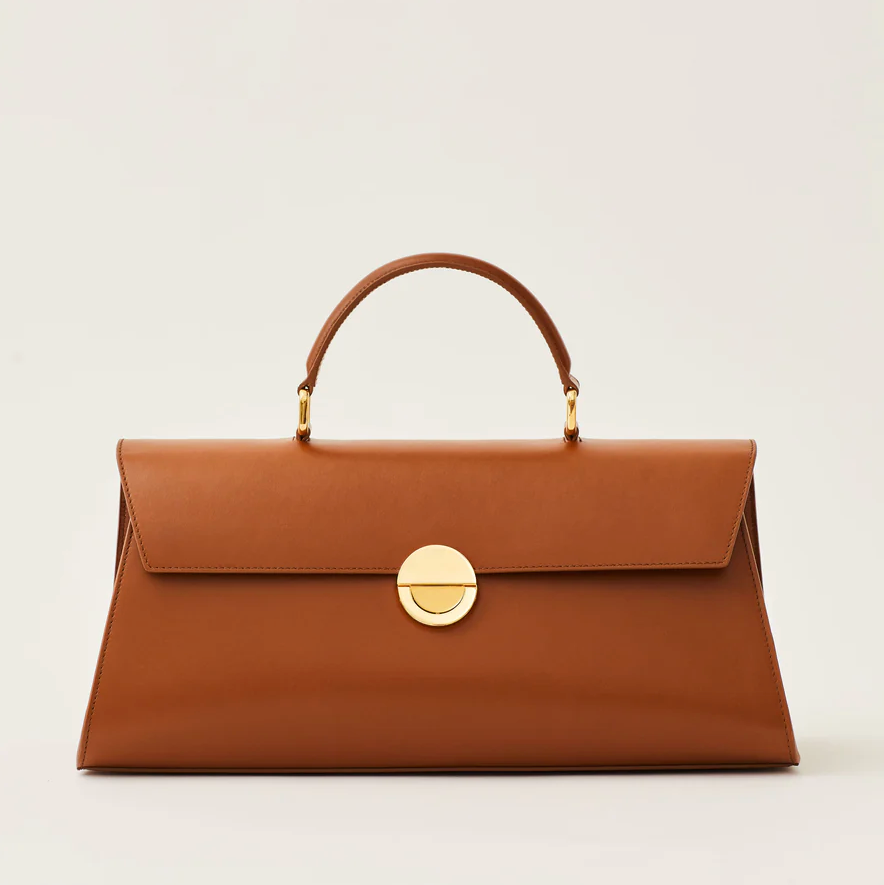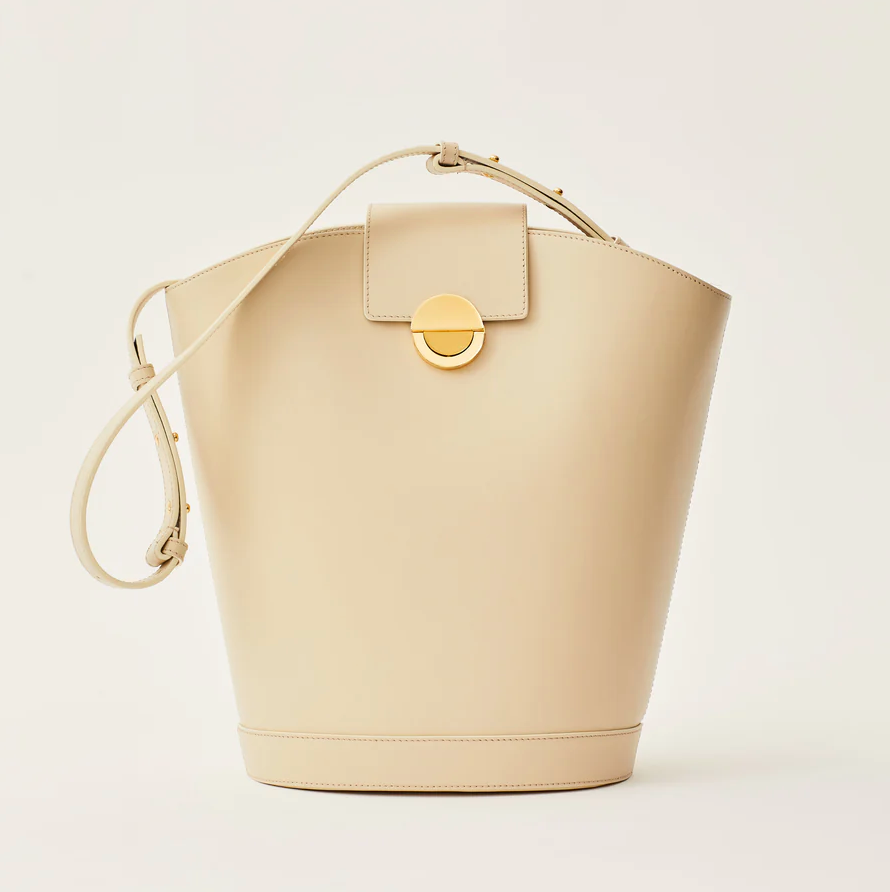 Objets Daso, a brand-new line whose first "volume" includes the three handbags shown above, arrived on the luxury accessories scene with perfect timing. "It's interesting to observe how the concept of 'quiet luxury' has gained momentum recently," co-founder Pratik Vyas muses, "as [Catharine Whang, Objets Daso creative director and co-founder] and I have been discussing the exact same thing."
The label's three styles are united by geometric shapes, sharp lines, and underlying inspiration from leading women in history: Na Hye-Seok, Vivian Maier, and Josephine Baker). The range, Whang tells BAZAAR, has a sense of timelessness that comes from its elegant simplicity. But even new brands seek to find design signatures, even subtle ones. Objets Dasos' is its Bauhaus-inspired lock. "Countless sketches and prototypes went into creating a lock that is instantly recognizable and embodies our brand's essence of minimal sophistication," Whang elaborates.
Ultimately, "our objets are designed to become an essential part of our customers' daily routines, an extension of their unique personalities and styles, and a reflection of their character," Vyas says, "And that inherently creates a deeper emotional connection than any trend could."
Toteme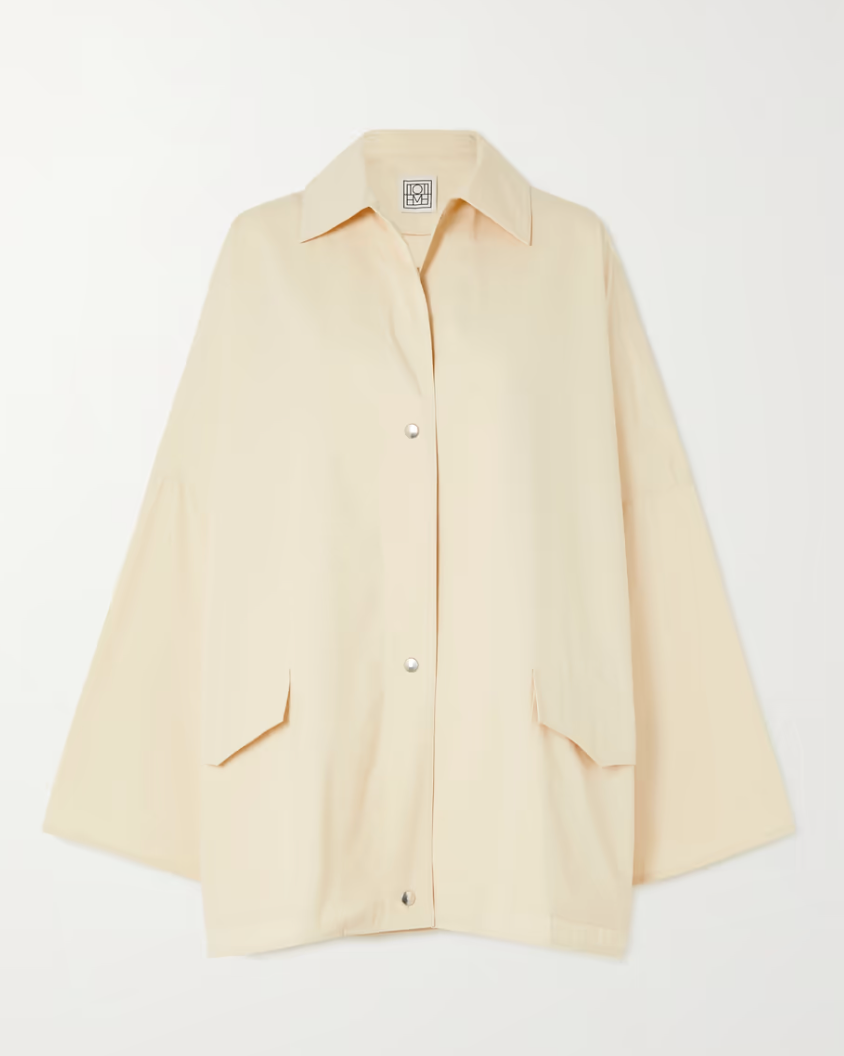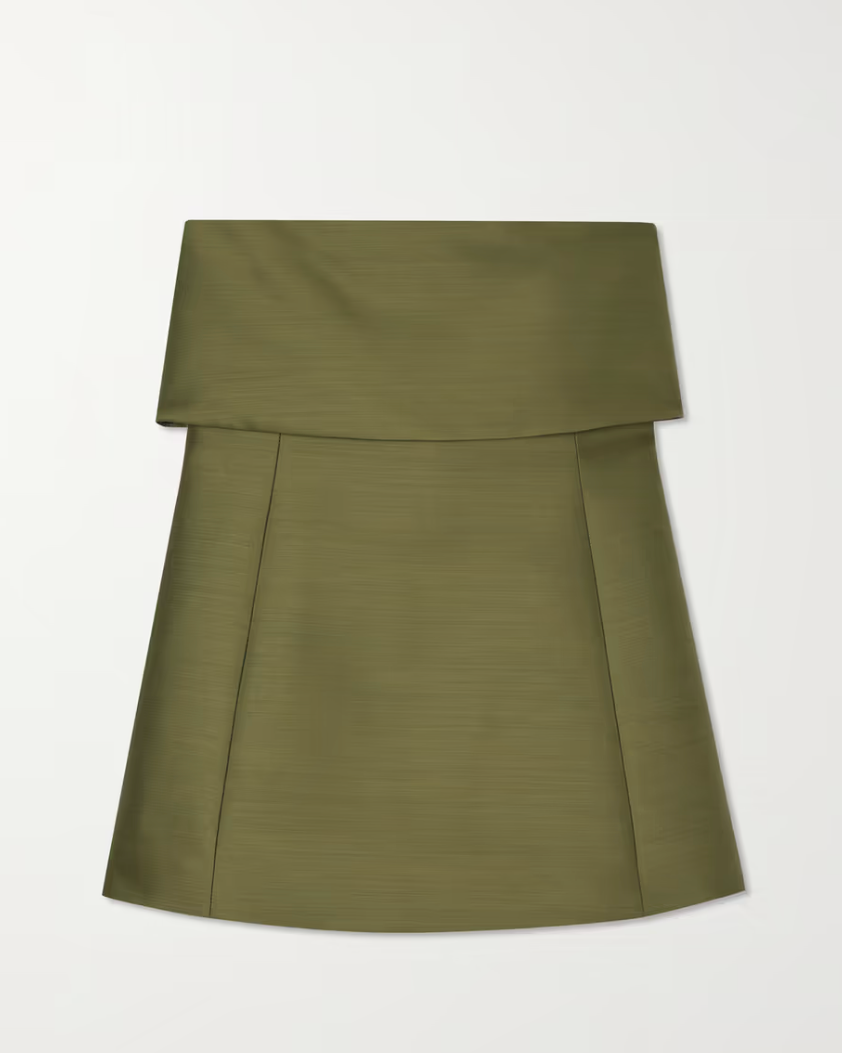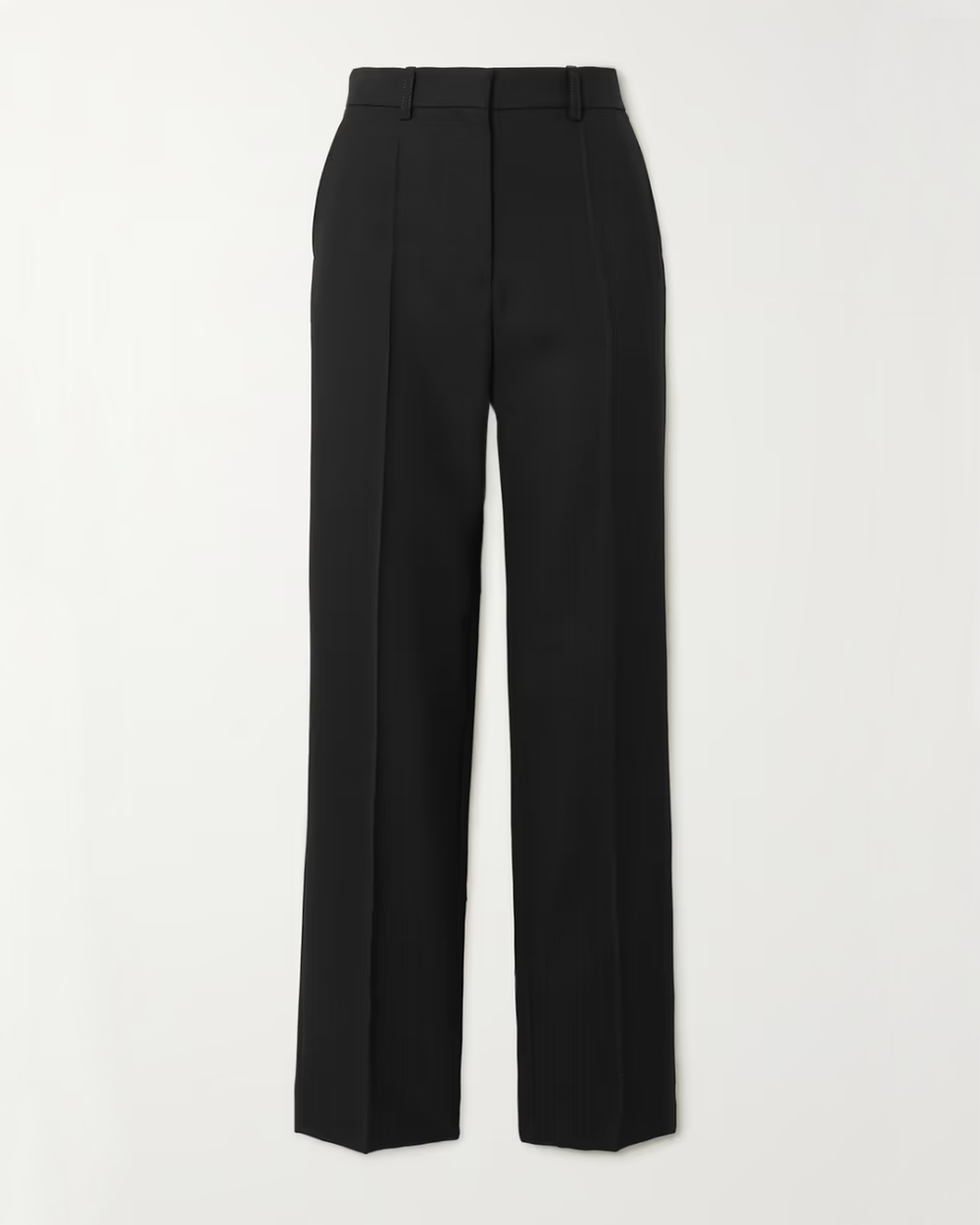 Toteme's scarf jacket may have been its first piece to go viral on fashion TikTok, but it certainly won't be the last. The Stockholm-based label says it seeks to create a "dress code and a wardrobe" in and of itself, but its pieces never feel like a cut-and-paste from someone else's closet. Whether it's an olive green satin top, a cotton trench coat, or a coat that objectively many people have, there's a refined anonymity that leaves the door open for endless styling opportunities.
Related article: What's With The Quiet Luxury Trend? Thank 'Succession's' Costume Designer
Hunting Season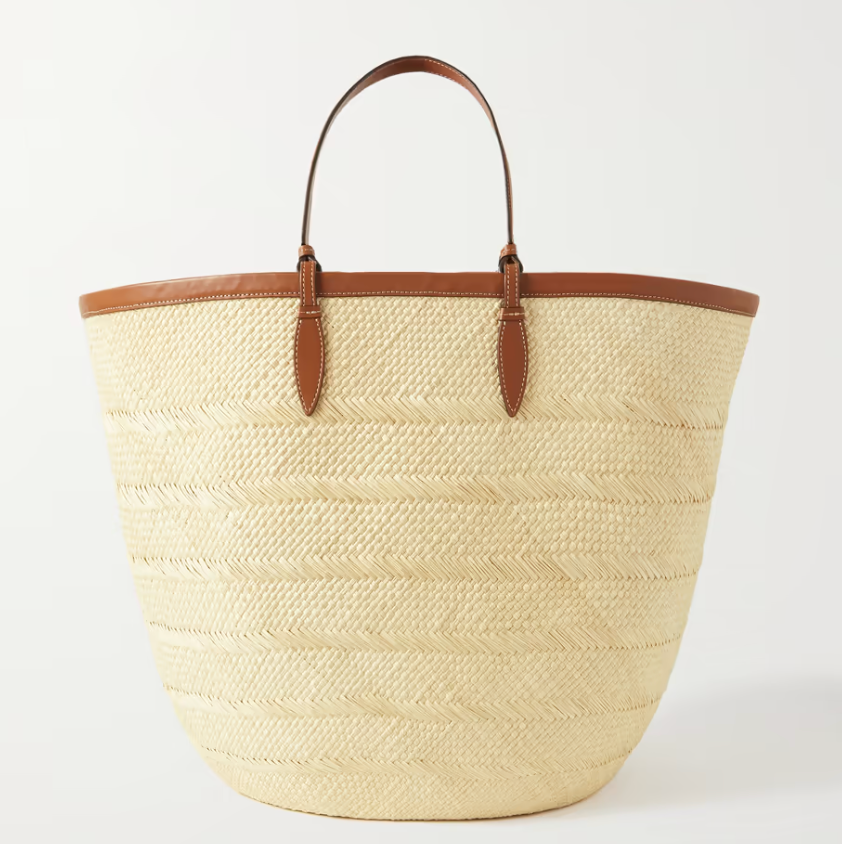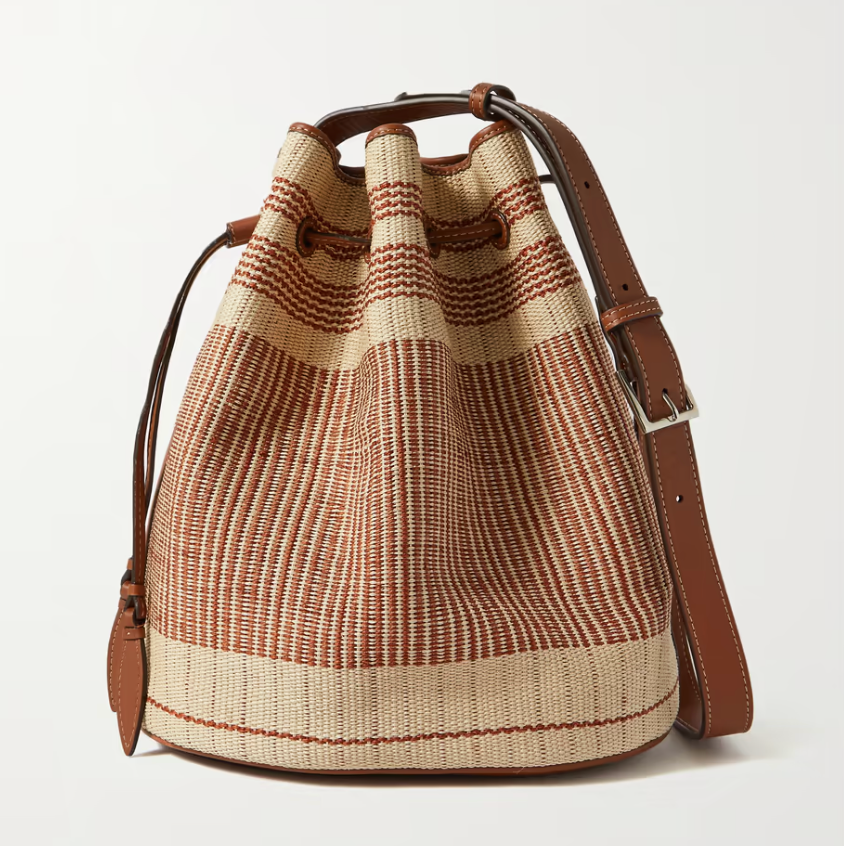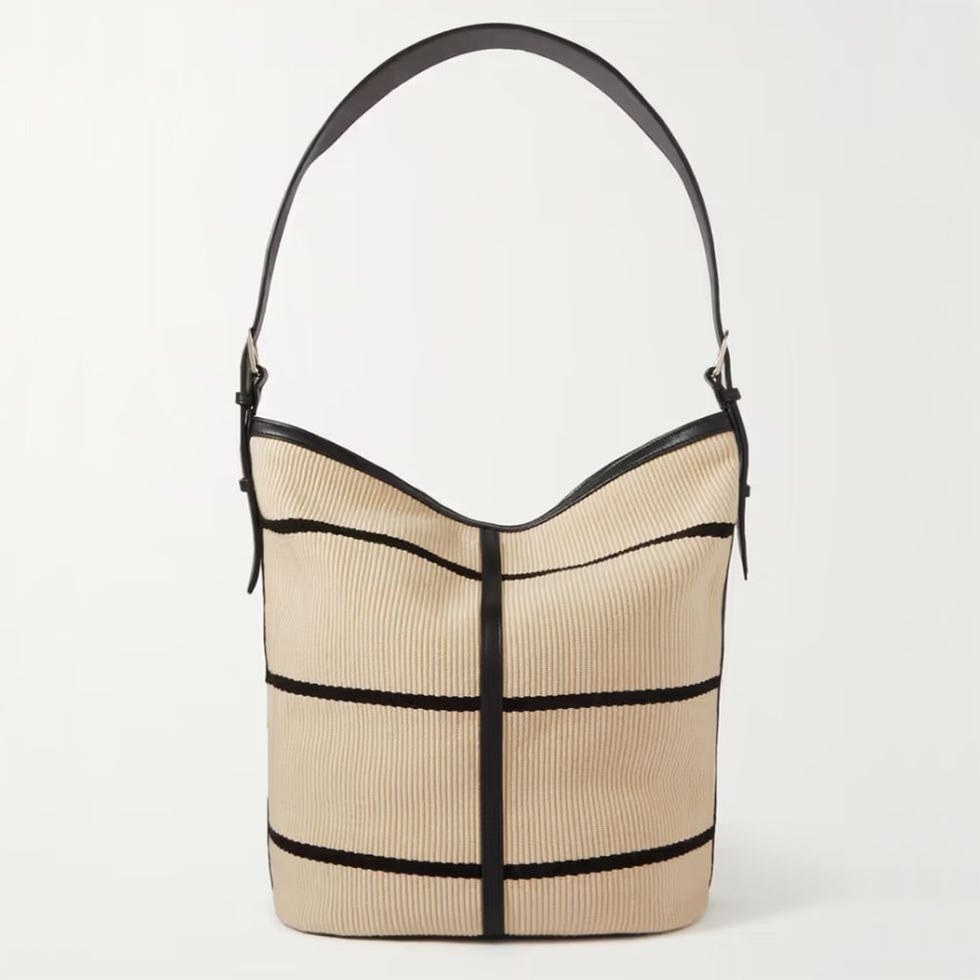 Hunting Season creative director Danielle Corona takes longevity seriously. "We feel a responsibility when we put things out into the world as a brand, and we believe that our shoppers feel the same way about purchasing or acquiring things into their lives," she tells BAZAAR. "The idea for us is to create a piece a person is proud to own and can imagine handing down to future generations to use and appreciate."
Corona says the value from each of her label's pieces comes from its story. "Who made it? How was it made and where?" she asks. For Hunting Season, the answers involve a blend of centuries-old artisanal techniques and new flourishes to update (but never over do) a raffia tote or a leather bucket bag.
"I love the connection to the past and I value that some things do not need to change," the designer summarizes.
Max Mara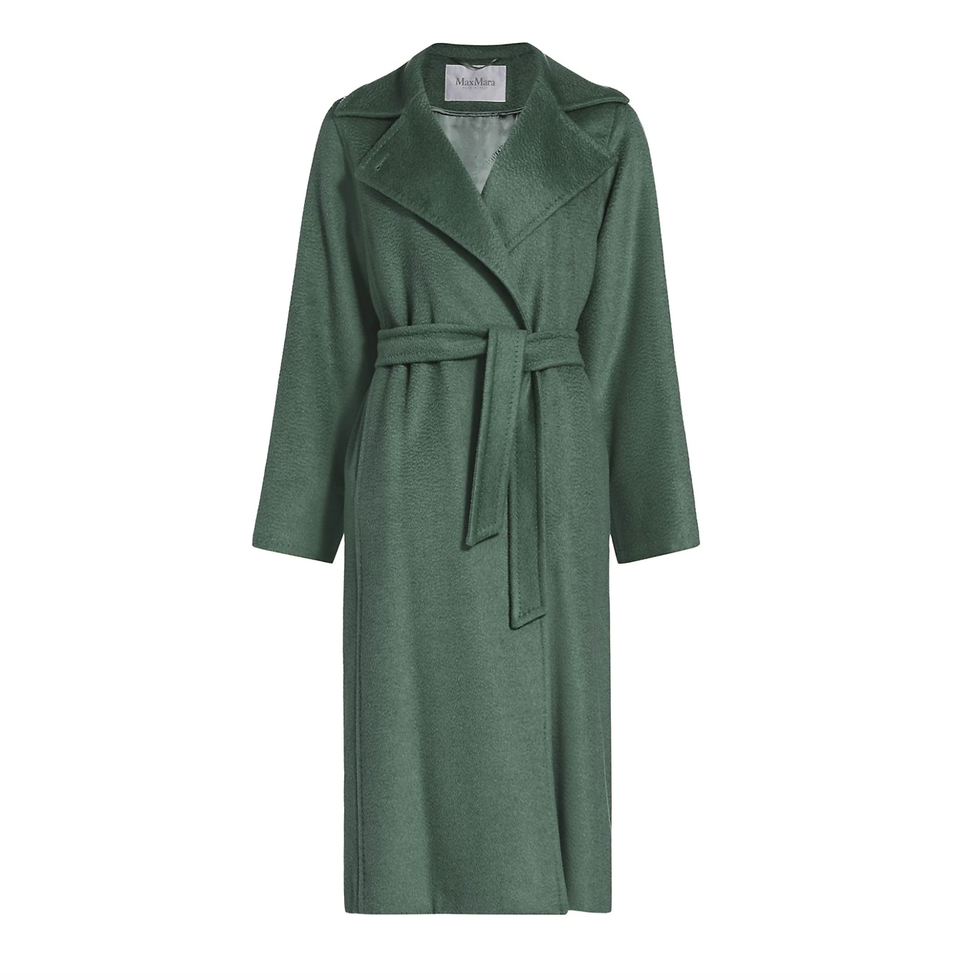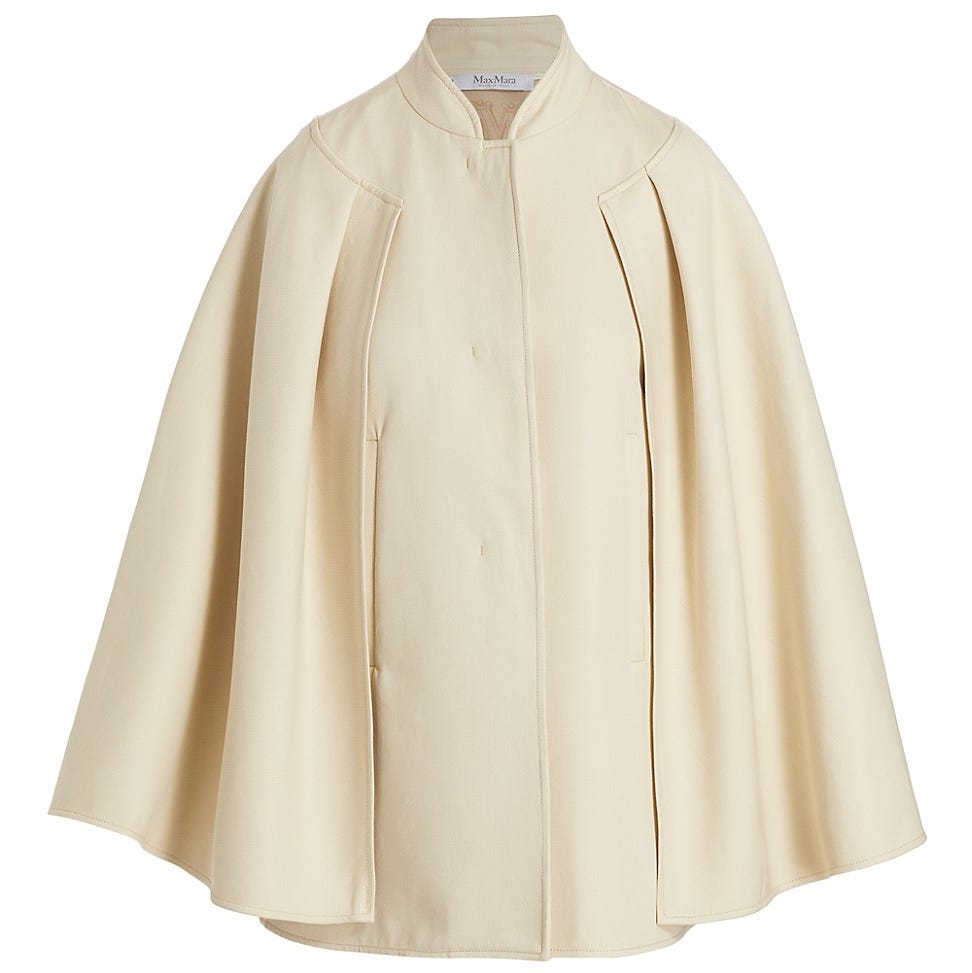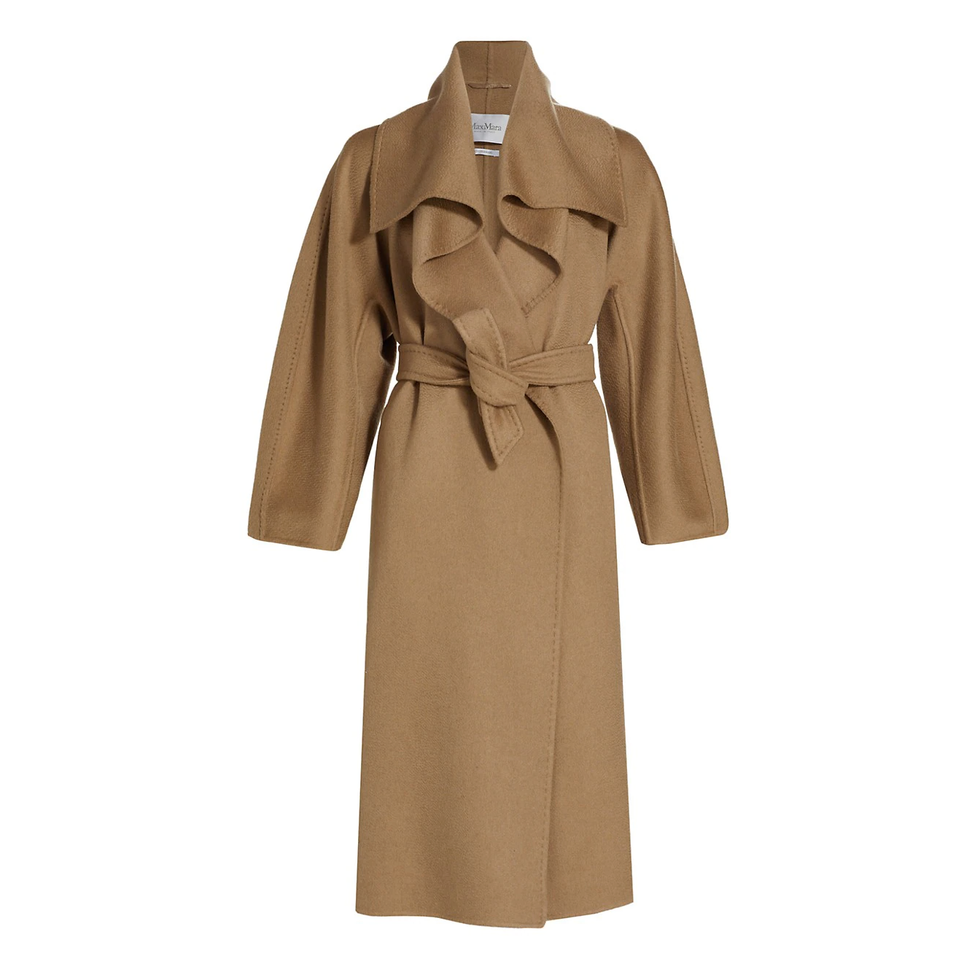 Max Mara has long been the destination for power dressers who convey their confidence through their sheer presence. Every collection rises above the noise of other runways with precise tailoring, high-quality materials, and a sense that one can conquer whatever life throws her way while wearing the line. It's armour that looks anything but. Start with the status outerwear (Max Mara perfected the double-face cashmere coat decades ago), then watch as your entire work wardrobe is slowly taken over by the brand.
Savette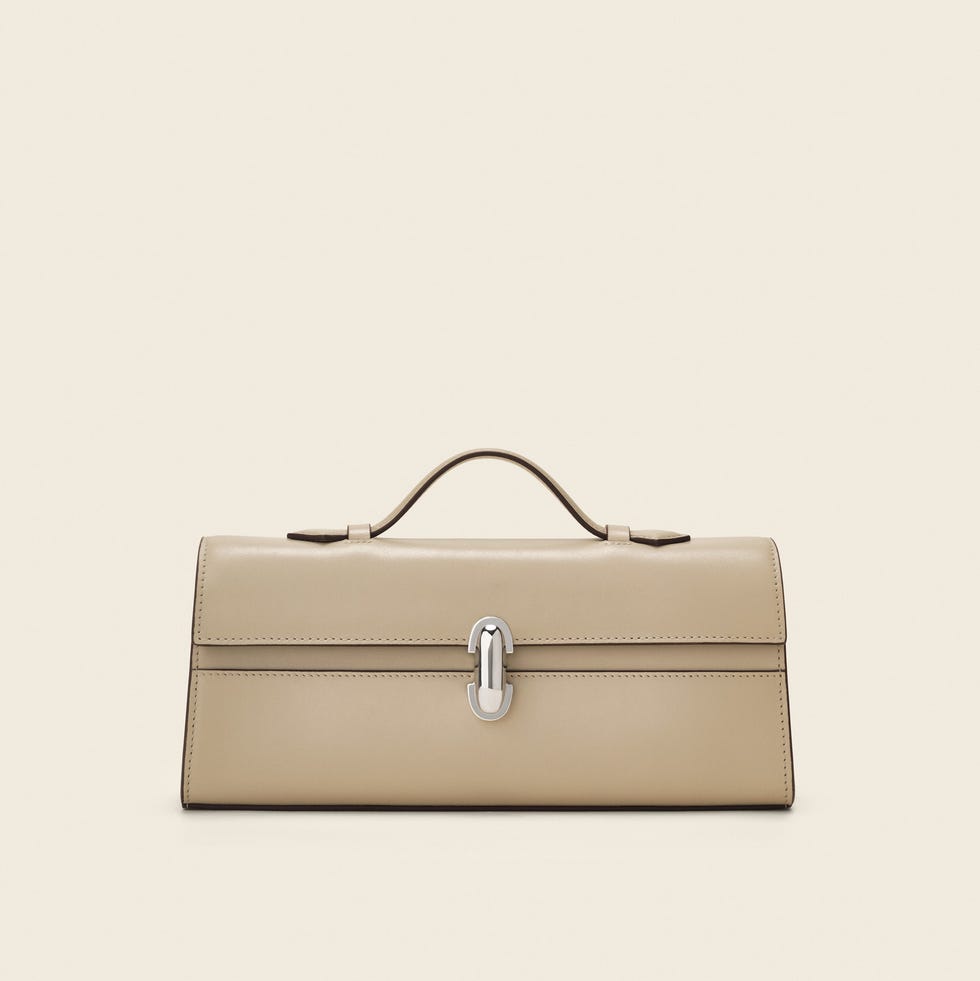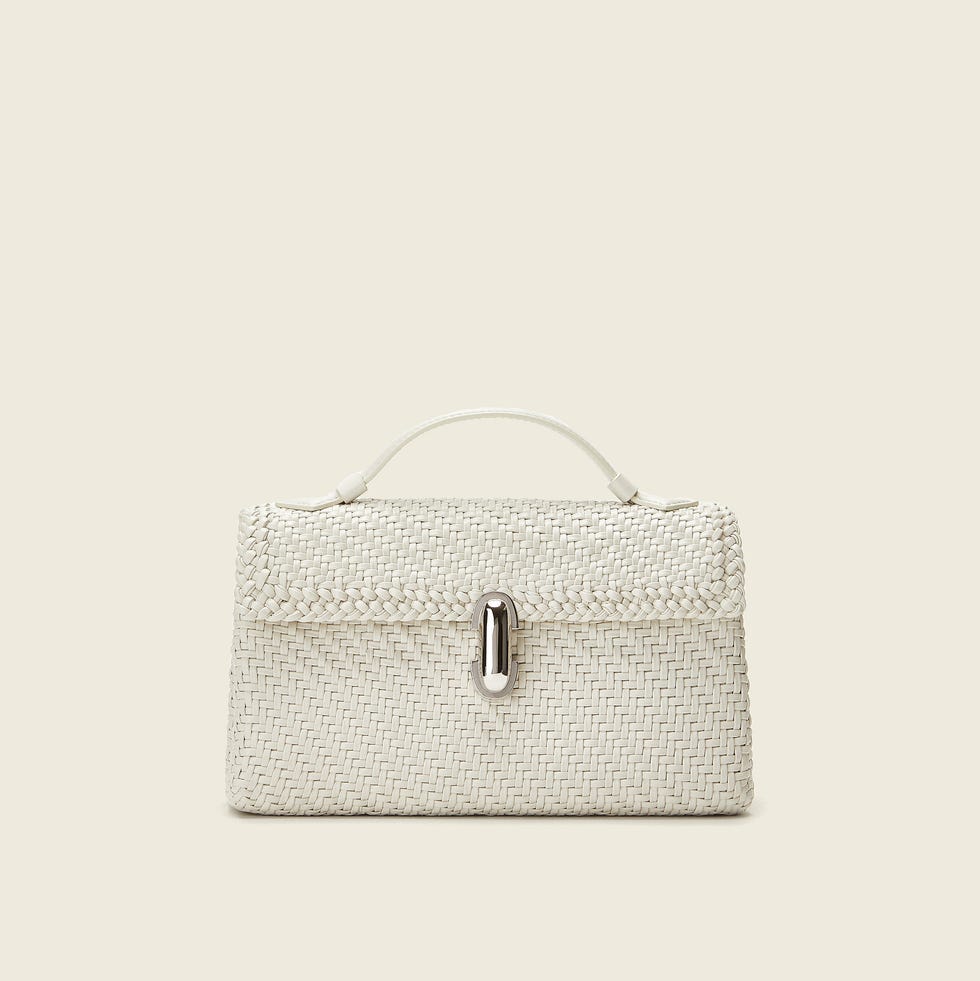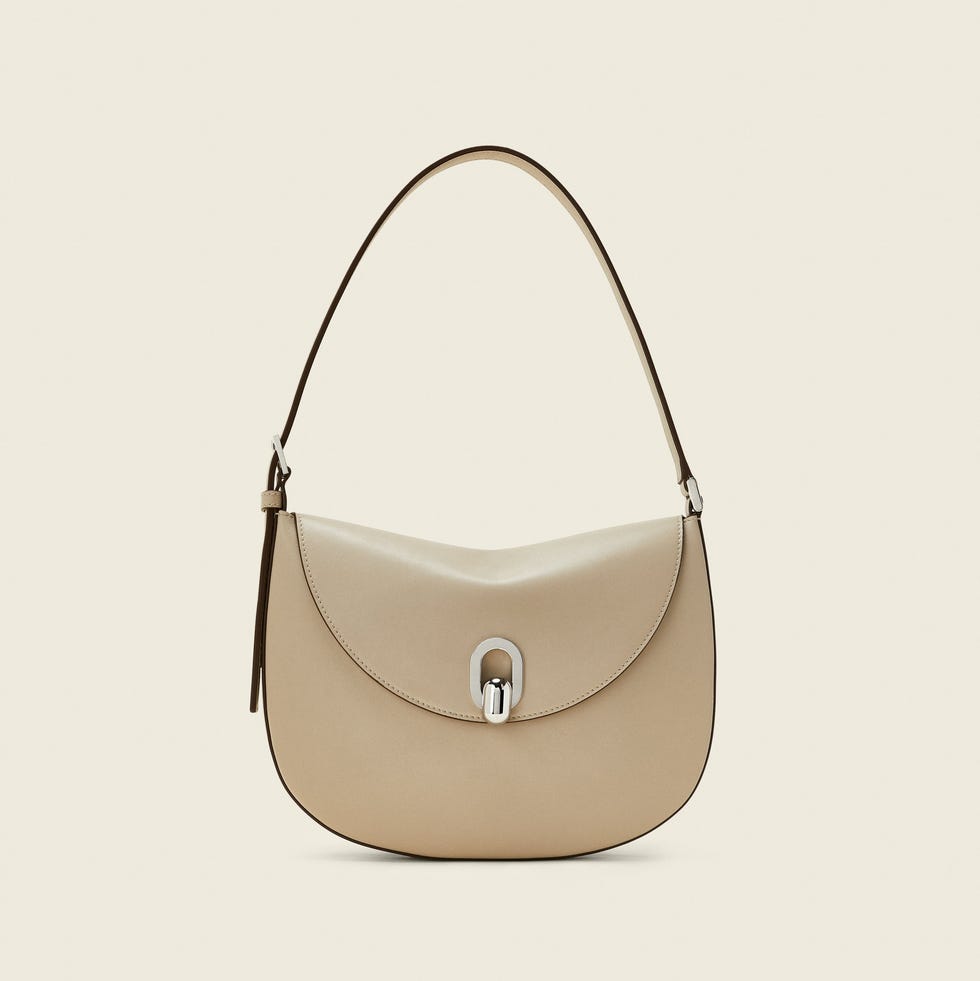 From BAZAAR's fashion editors to Net-a-Porter market director Libby Page, selective shoppers consider Savette a newcomer brand with heirloom potential. "For a luxury bag brand to break into what is a very competitive market, it's not an easy thing to do," Page told us. Savette made it happen with a lineup of elegant, semi-vintage shapes and distinctive clasp hardware.
Loro Piana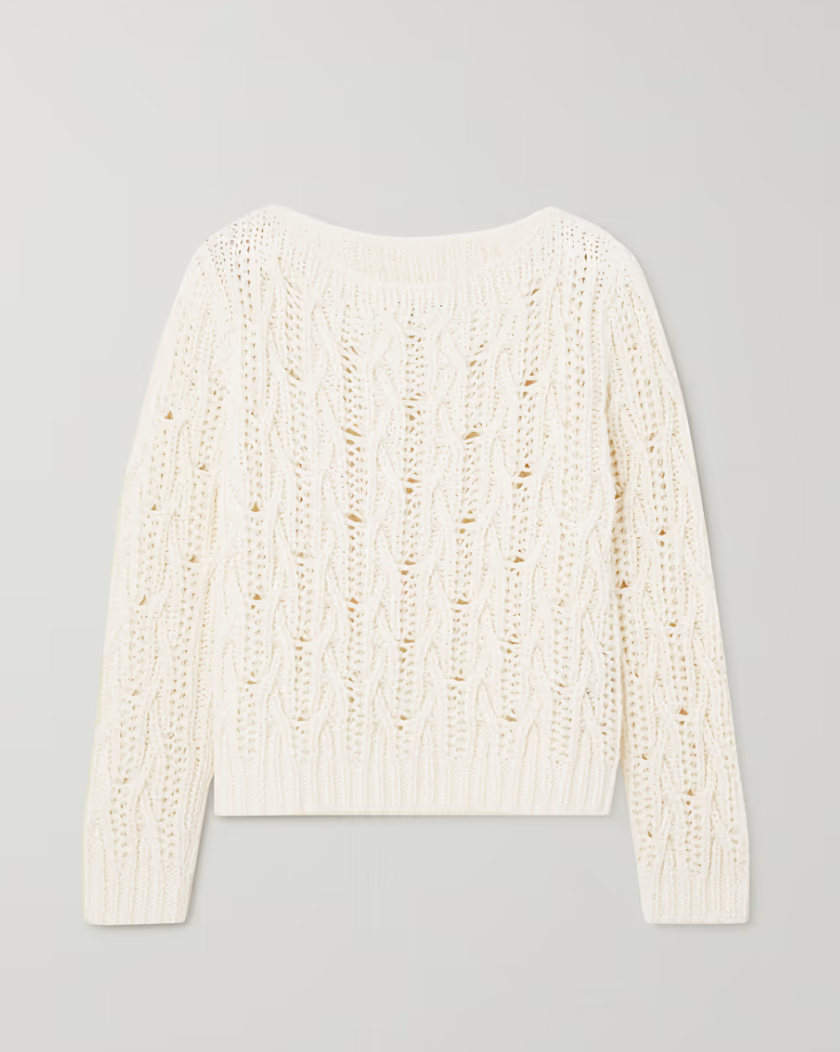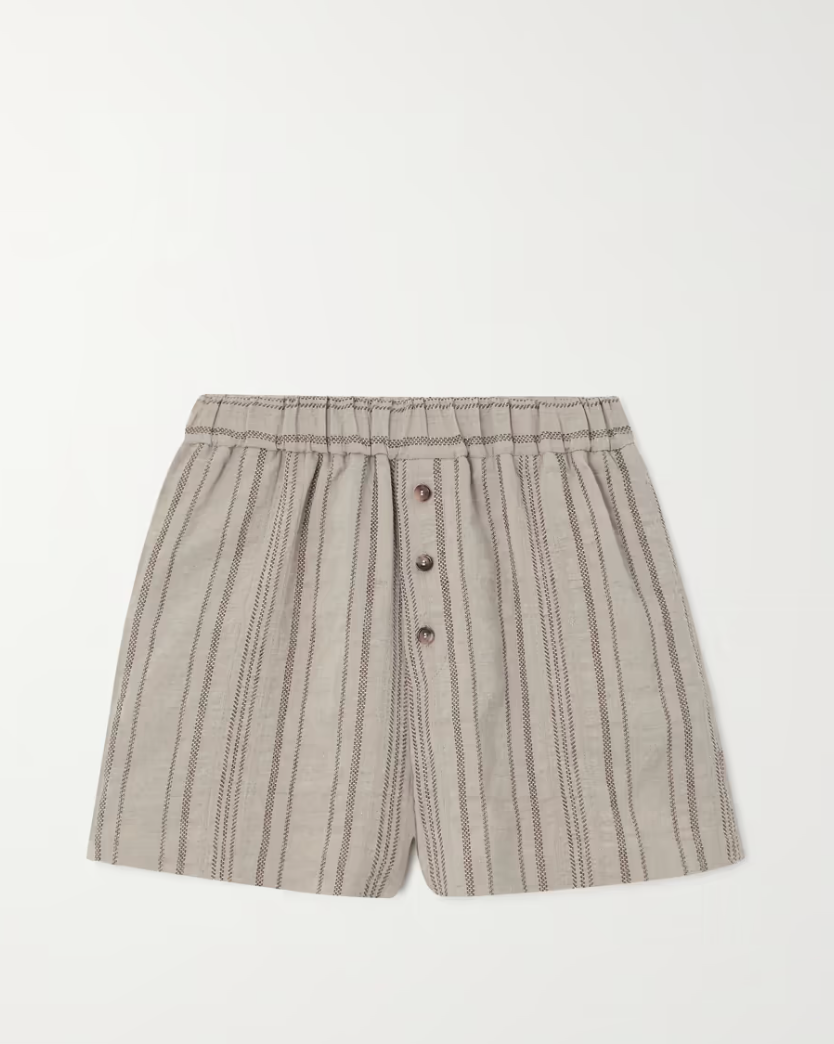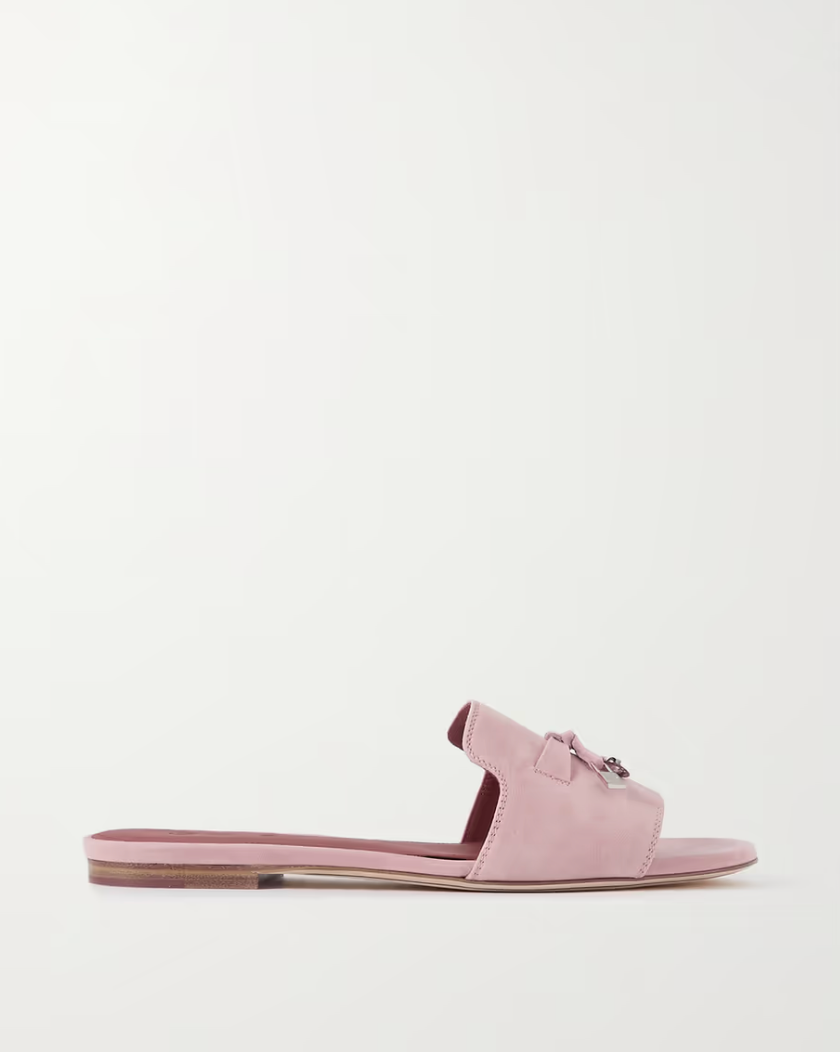 True luxury begins at the materials level. This is evident to anyone who's slipped on a merino wool sweater or sueded sandal from Loro Piana, widely revered for its careful attention to sourcing and its resultantly indulgent fabrics. "We always want to put fabric and material first," Francesco Pergamo, who heads Loro Piana's interiors division, told BAZAAR upon the opening of its Aspen interiors pop-up. "We are a company of touch, we're a company of the knowledge on how to make things in the best way."
There's fresh evidence backing Pergamo's mission statement. This year, Loro Piana has enhanced traceability throughout its supply chain, so discerning shoppers can see exactly how their cuddly knitwear was made—down to the specific sheep farm where the wool was sourced.
Bottega Veneta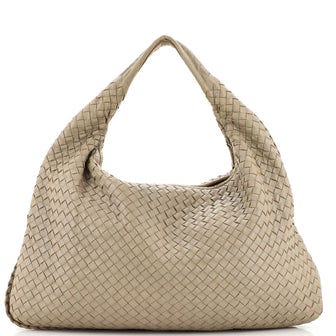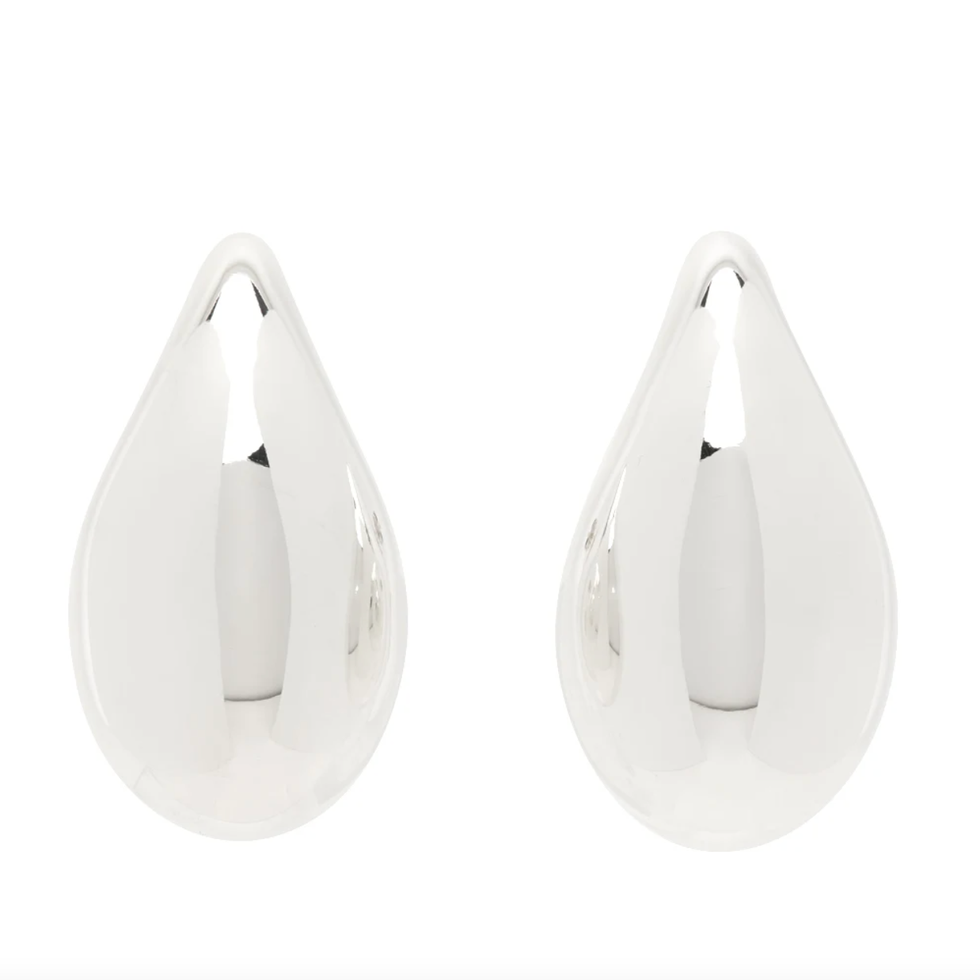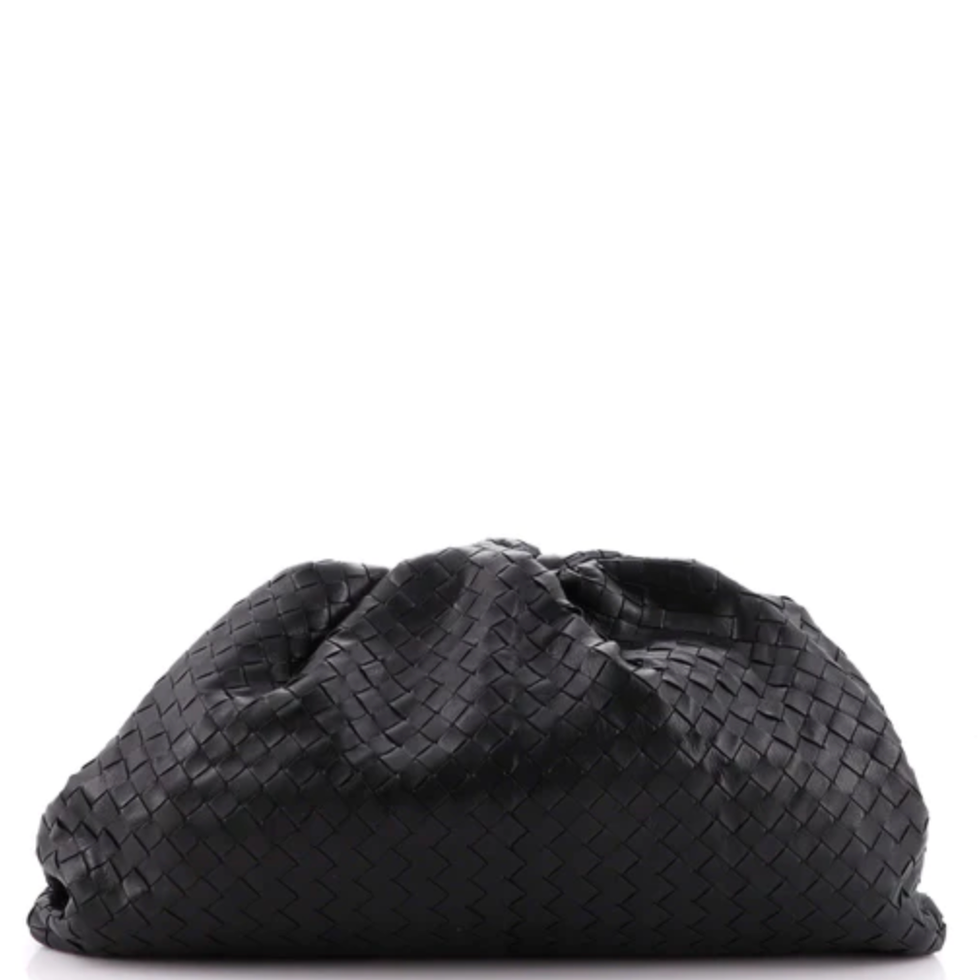 Add Bottega Veneta to the list of designers embodying "quiet luxury" before it was re-christened as "quiet luxury"—especially where accessories are concerned. "[The brand] has been crafting understated handbags with its iconic intrecciato leather since the mid-sixties," Rebag's Layne explains. Even in pieces like its celebrity-favourite, often-sold-out drop earrings, there's a sculptural, minimalist quality with timeless appeal.
Khaite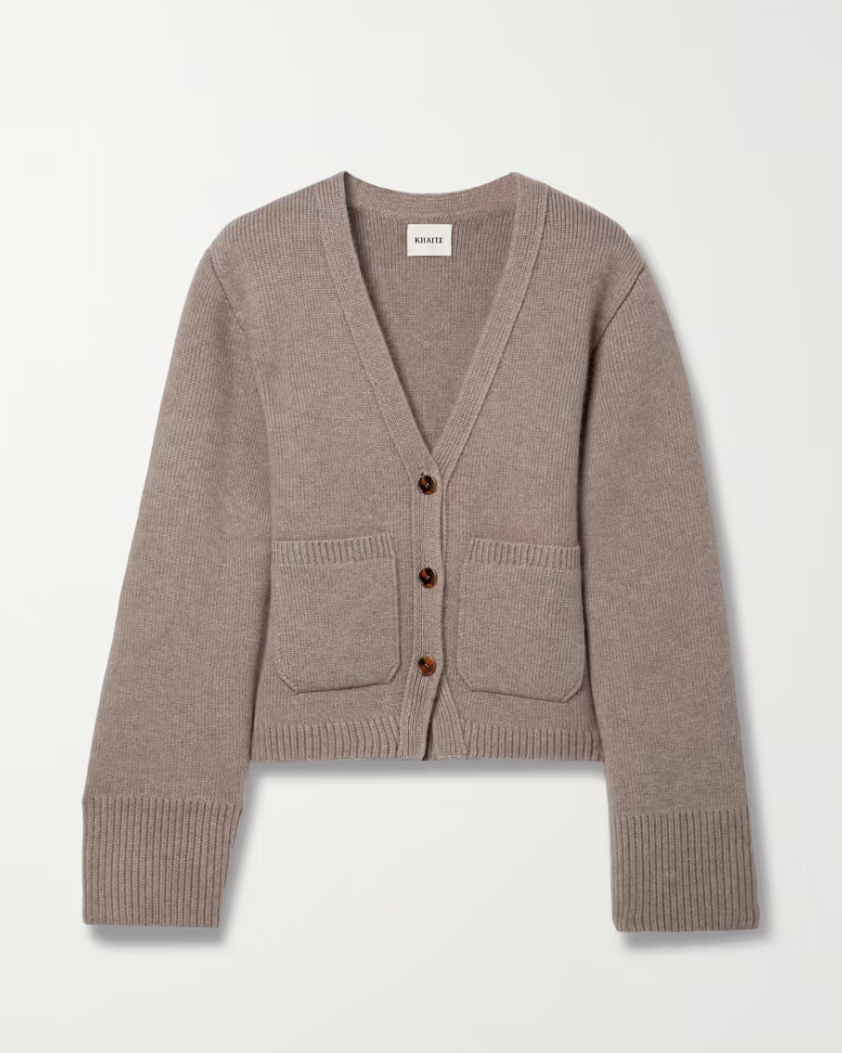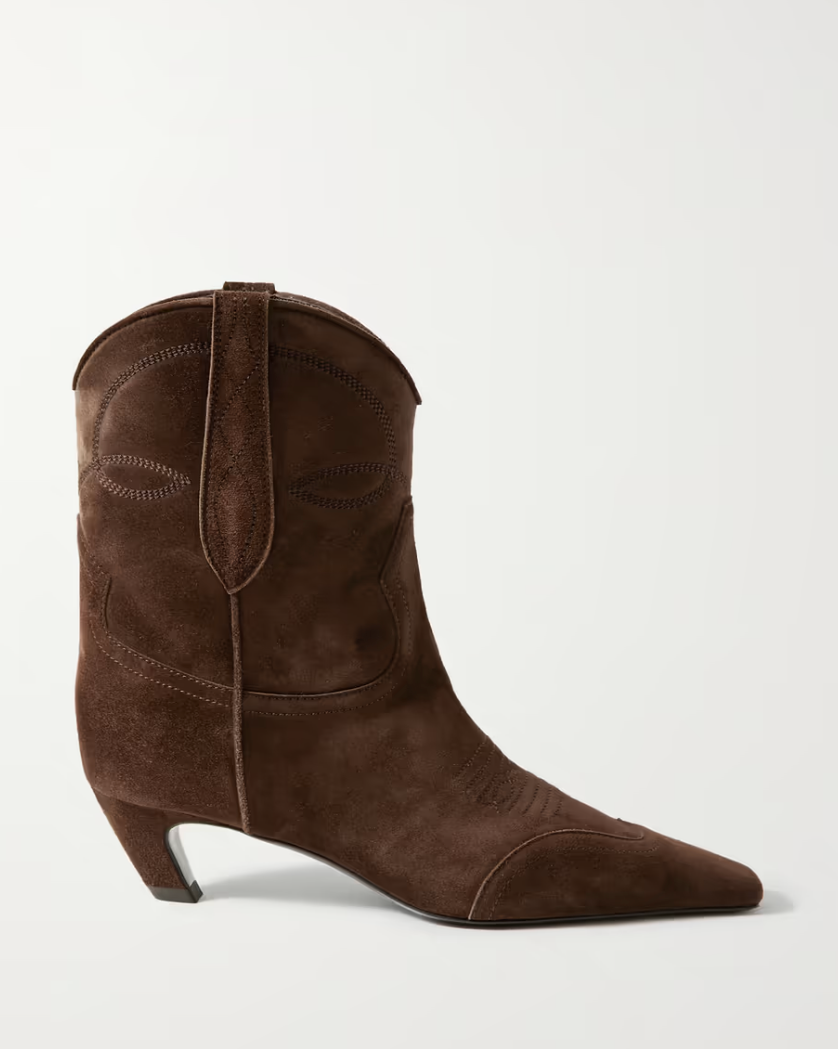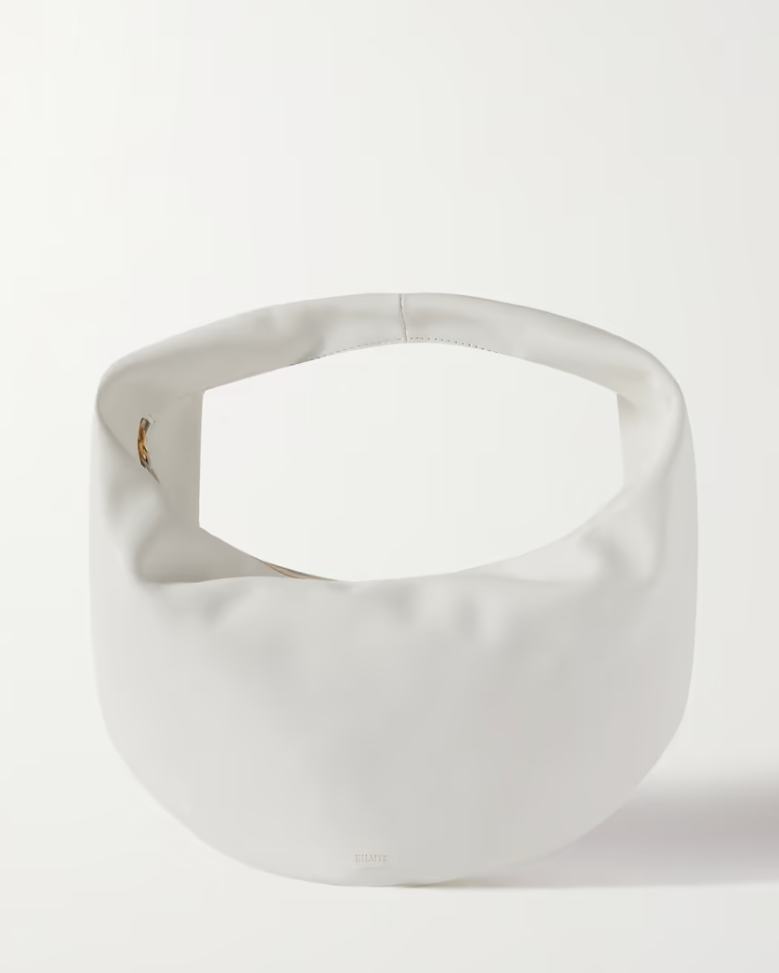 Khaite made its New York Fashion Week debut a few short years ago, in 2019. The brand's trajectory has only been upward ever since, gaining devout fans across the fashion industry and opening its first brick-and-mortar store in 2022, where it also held its most recent fashion show.
The line takes a decidedly luxury approach to familiar pieces: cashmere button-up cardigans with coordinating bralettes, straight-leg denim, Western-meets-minimalist boots in suede and snake print. As designer Catherine Holstein previously told BAZAAR, "Our ethos has always been about creating clothes that real women truly want to wear—revitalising American classics to offer collectible pieces." The appetite for those finds shows no signs of slowing down: Searches for the label rose 10 percent on the fashion index Lyst last quarter, with shoppers gravitating toward its sexy, simple dresses and leather accessories.
This article originally appeared in Harper's BAZAAR US.