A small but not insignificant part of my mind is constantly thinking about the best summer wedding guest dresses. I'm at a stage in life where nearly every weekend from May until September involves a wedding, a bachelorette weekend, an engagement party, or a bridal shower, each in a far-flung location with a highly specific dress code. Naturally, a lot of outfit planning is involved, and the outfits for the weddings themselves are the biggest commitment.
As a fashion editor who's seen more than ten couples tie the knot in the past year, I've built up expertise in the best dresses according to the location and vibe: sleeveless linen spring dresses for hot outdoor weddings, floor-length gowns for three-day black-tie events, sequin cocktail dresses for weddings that skip the ceremony and go straight to the party. But this year, I somehow have even more invitations than the last—so I'm interested in versatile dresses that feel special-occasion-worthy for more than witnessing vows. Mytheresa fashion buying director Tiffany Hsu recommends one style above all others for this exact purpose. "With wedding and vacation season underway, the silk slip dress is a classic choice that works for multiple occasions," Hsu said. "Recent fashion weeks showed beautiful, slick silhouettes with fun chiffon elements that make things interesting and work for a summer wedding or dinner on the beach."
Slip dresses are just one of many silhouettes that make sense for birthday parties, work galas, and generally upscale events in your future—a fact that my rotation of embellished minis and tulle maxis can confirm. No matter how many weddings you've RSVP-ed to this year, the 20 best summer wedding guest dresses below will fit every dress code and special occasion, with or without "I do's."
Related article: Summer Dresses: The 9 Best Styles To Buy Now
The Best Summer Wedding Guest Dresses for 2023 Weddings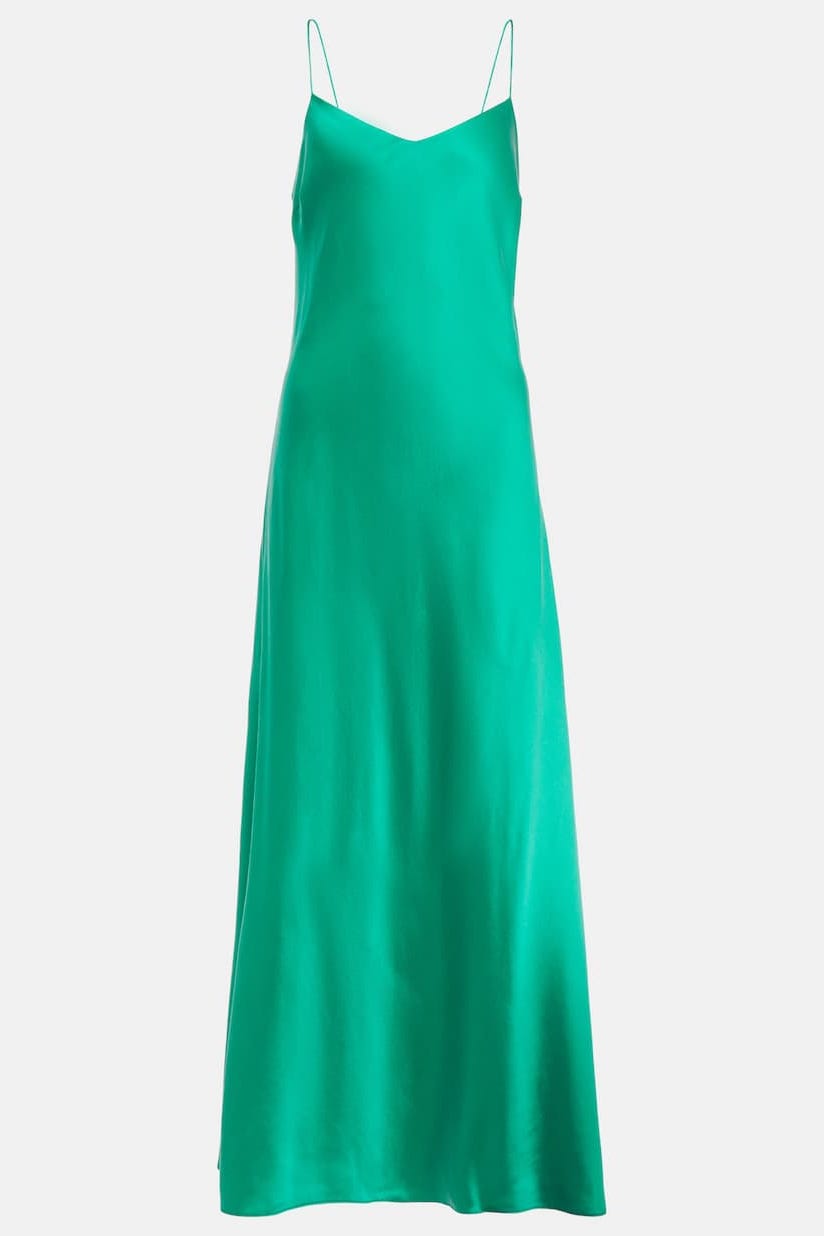 BEST WEDDING GUEST SLIP DRESS
Asceno Lyon Slip Dress
A dress that epitomises Hsu's exact recommendation, this silk slip has a breezy quality fit for weddings and events from the semi-formal to everyday. Try it with a baroque pearl necklace and open-toe mules for a beach wedding, or a metallic sandal heel for a vineyard rehearsal dinner.
Sizes: XS–XL
Colour: Green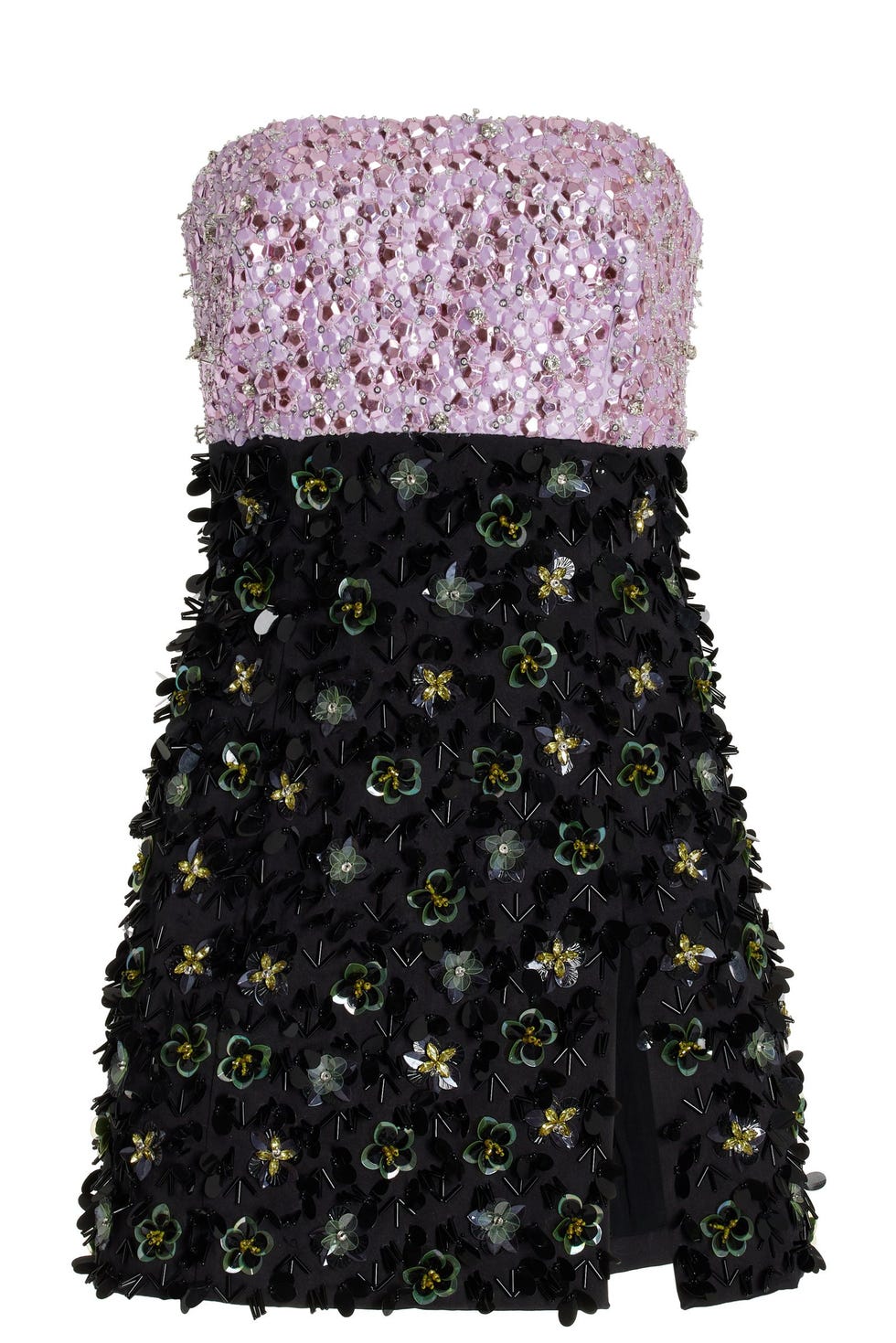 MOST INTRICATE WEDDING GUEST DRESS
Des Phemmes Embroidered Stretch-Cotton Satin Strapless Mini Dress
If you're the first person out on every dance floor, your best wedding guest dress will match your party energy. Enter: This beaded-all-over mini fit for rowdy receptions that last until the morning after.
Sizes: 2–12
Colours: Purple/black sequin
Materials: 97% cotton, 3% elastane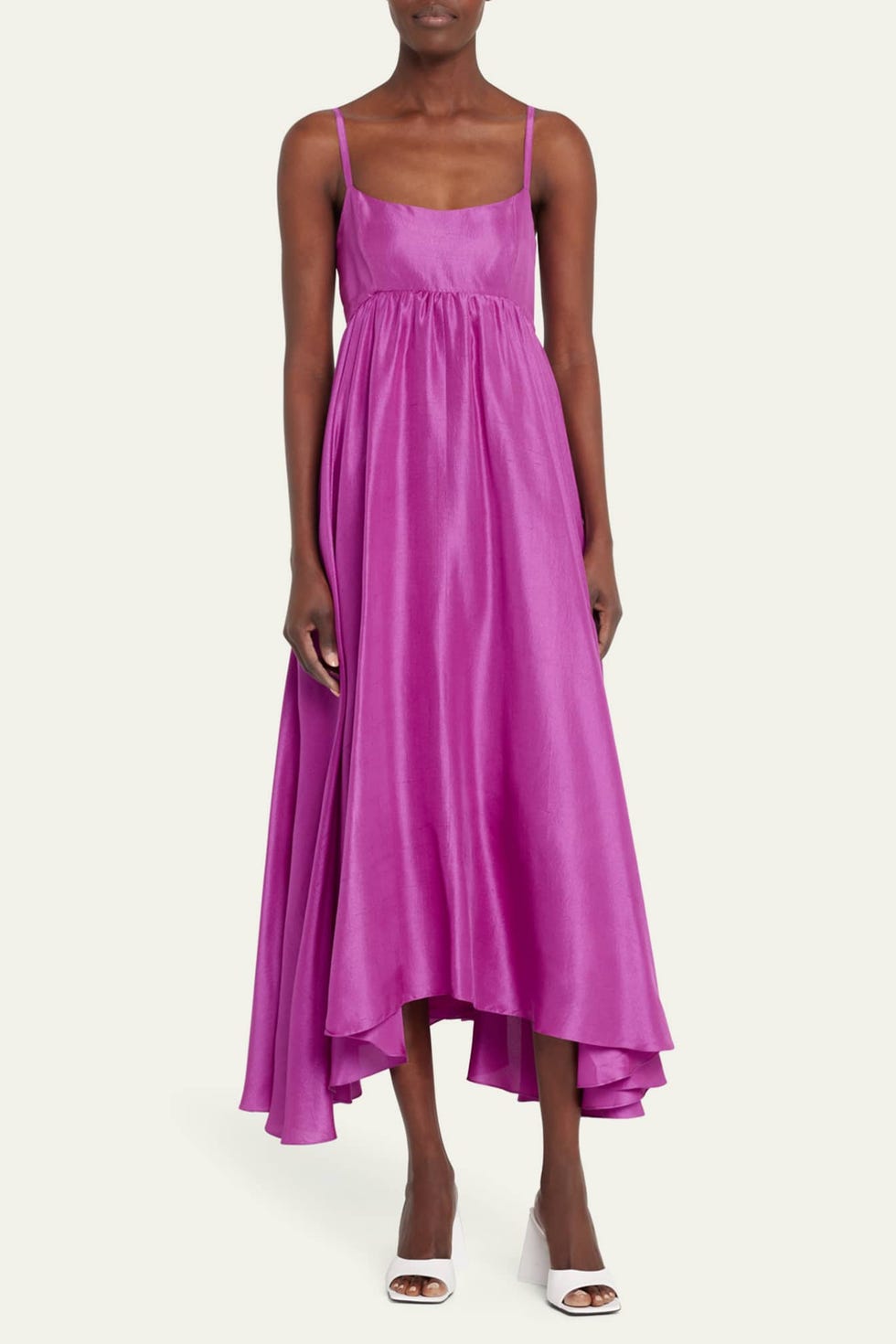 BEST CLASSIC WEDDING GUEST DRESS
Azeeza Rachel Silk Spaghetti-Strap Midi Empire Dress
The Rachel dress's jewel tone silk and flowy silhouette were made for city weddings with a sparkly statement heel from Mach & Mach or The Attico. It's just as suited to be a luxurious update to a lineup of summer day dresses: Designer Azeeza Khan told me in her Lucky 13 interview that she wears it between three and four times per week.
Sizes: XS–L
Material: Silk
Colours: Purple, light pink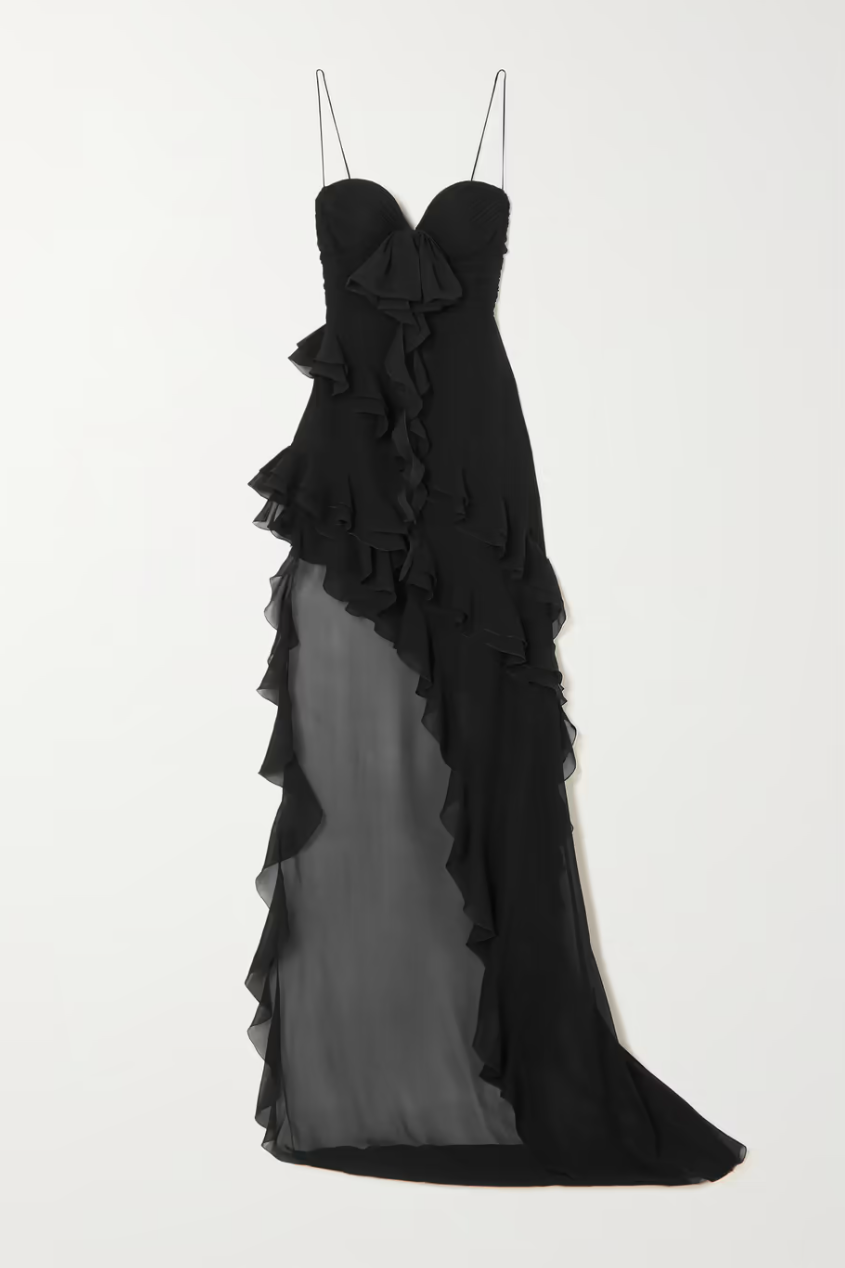 BEST HIGH-LOW WEDDING GUEST DRESS
Alessandra Rich Asymmetric Silk-Georgette Gown
A dress with the comfort of an effortless silk slip and the drama of an Oscars red carpet gown? Say no more: This Alessandra Rich is exactly what I suggest for a black-tie summer wedding.
Sizes: IT38–IT44
Colours: Black, green, white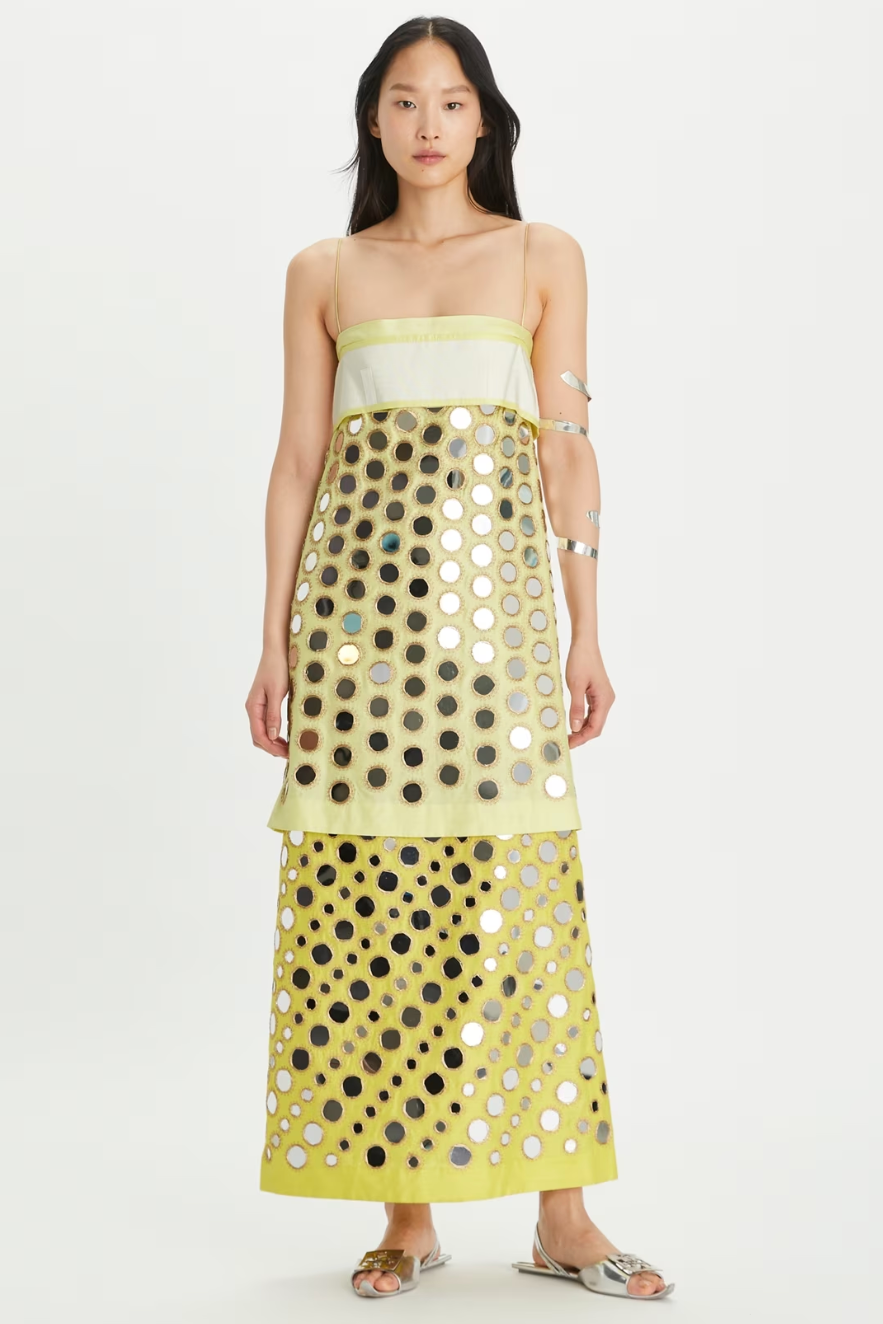 BEST RUNWAY-APPROVED WEDDING GUEST DRESS
Tory Burch Layered Mirrorwork Dress
Here's a select straight from the DMs of a very discerning fashion expert—BAZAAR senior fashion editor Tara Gonzalez, to be exact. She pointed out this dress as we were ogling all of spring 2023 runway pieces Tory Burch finally listed earlier online this month, calling it a great summer wedding select. I can't disagree—just look at those mirrored embellishments!
Sizes: 00–14
Colour: Yellow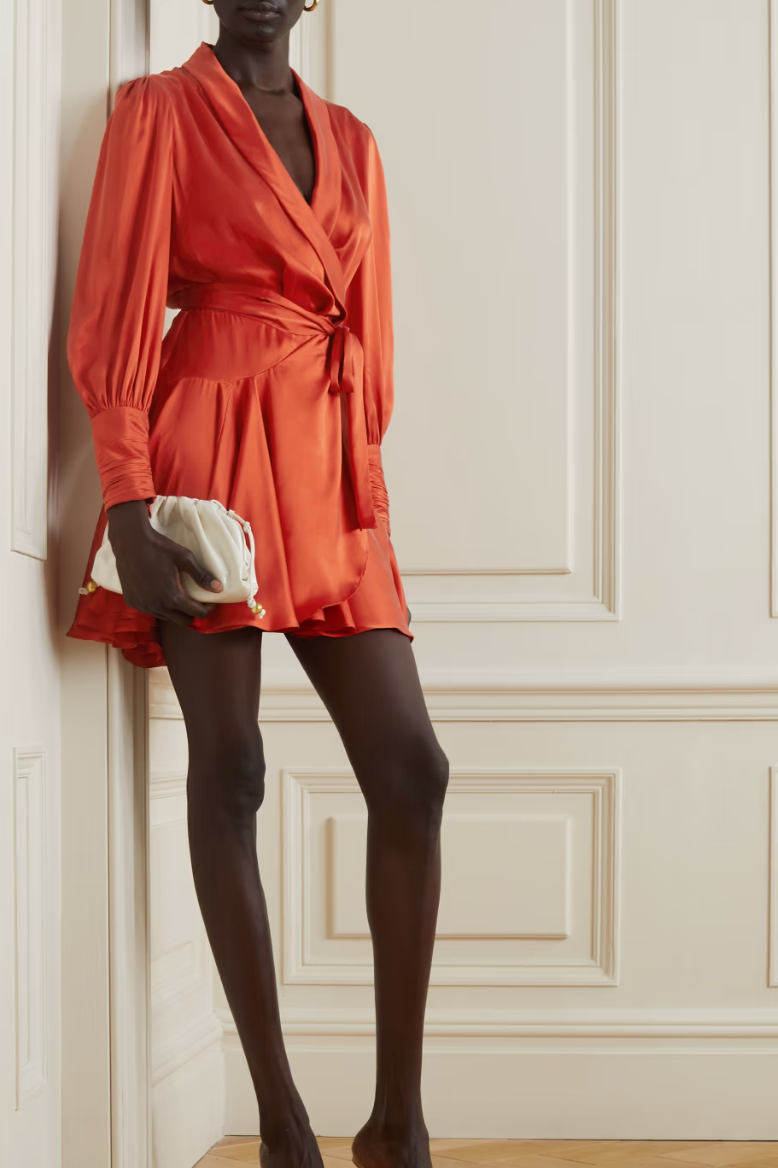 BEST WRAP WEDDING GUEST DRESS
Zimmermann Ruffled Mini Wrap Dress
Zimmermann's dresses have developed a cult following on TikTok in the last few months, but the label has run the wedding guest and bridesmaid game for years. A style it brings back season after season to tons of praise is this silk wrap mini. It can easily go from family-only backyard wedding to 500-plus guest French Rivieria blowout, plus non-nuptial events at all other times of year.
Sizes: 00–4 (equivalent to US0–US10)
Colours: Red, blue
Material: 100% silk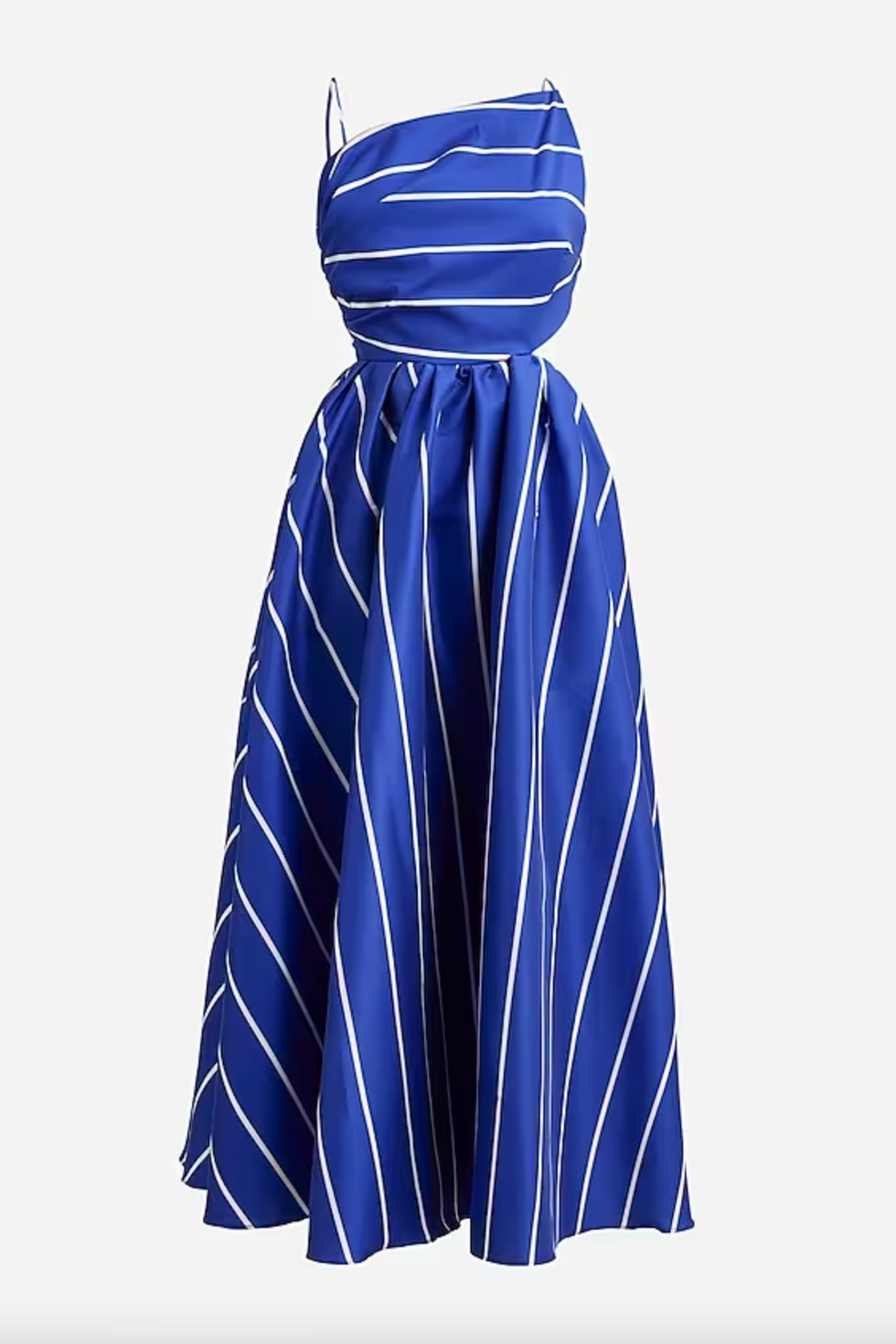 BEST STRIPED WEDDING GUEST DRESS
J.Crew Collection Taffeta Dress
This dress's nautical stripe print and subtle back cutout strike me as an immediate "yes" for weddings along any coast this summer. If you'd rather go the solid route, it's also available in two other fabrications. All three look divine with a chunky gold cuff bracelet and a stiletto sandal heel.
Sizes: 00–24
Colours: Blue stripe, black, pink eyelet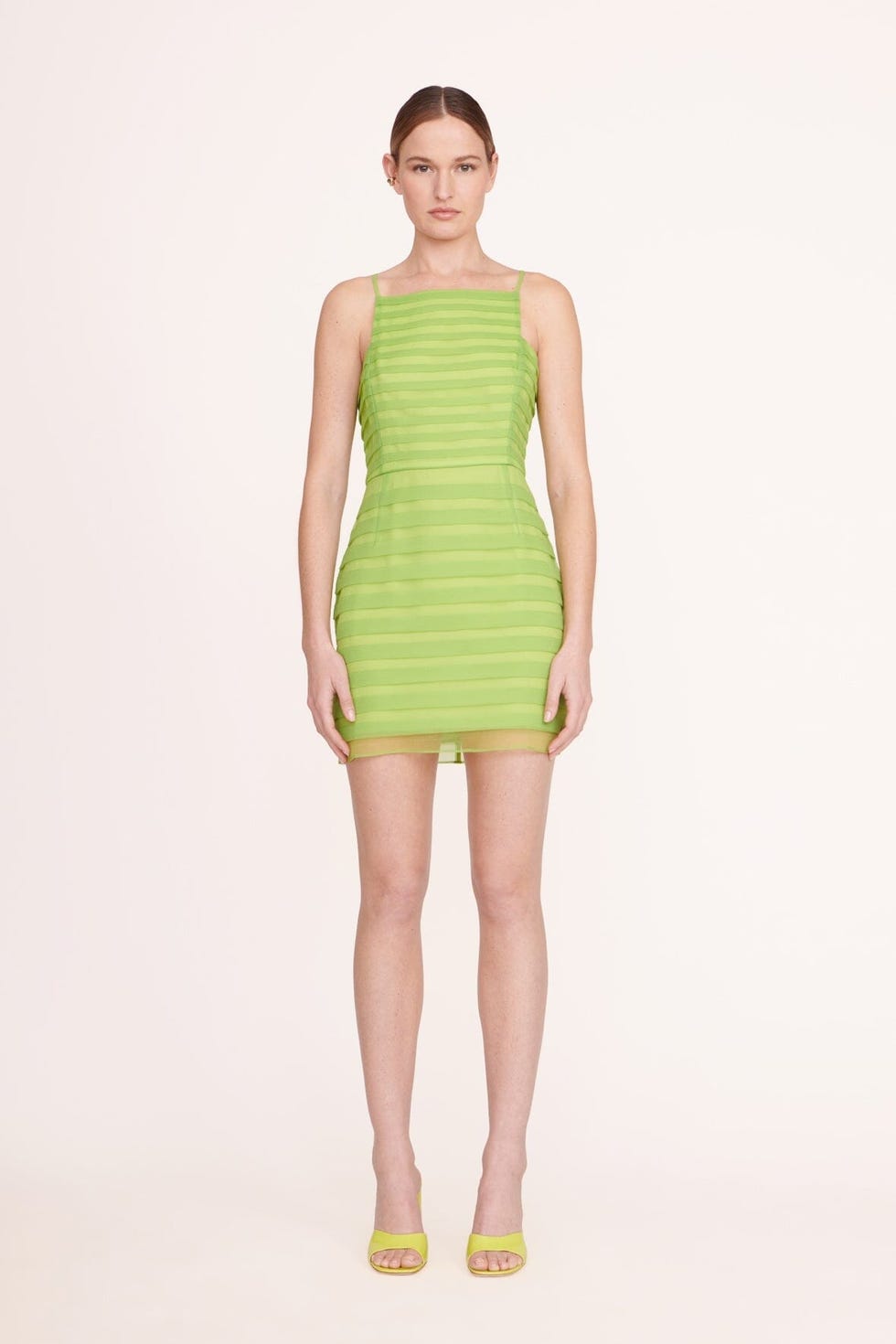 BEST MINI WEDDING GUEST DRESS
Staud Jacob Dress
While Staud is one of the best new wedding dress designers hitting the white dress market in 2023, the Los Angeles-based label has always stocked dresses worthy of any guest list. Its latest collection has all sorts of minis to consider, including this key lime organza number for weddings in Miami now and parties in Palm Springs later.
Sizes: 00–16
Colour: Kiwi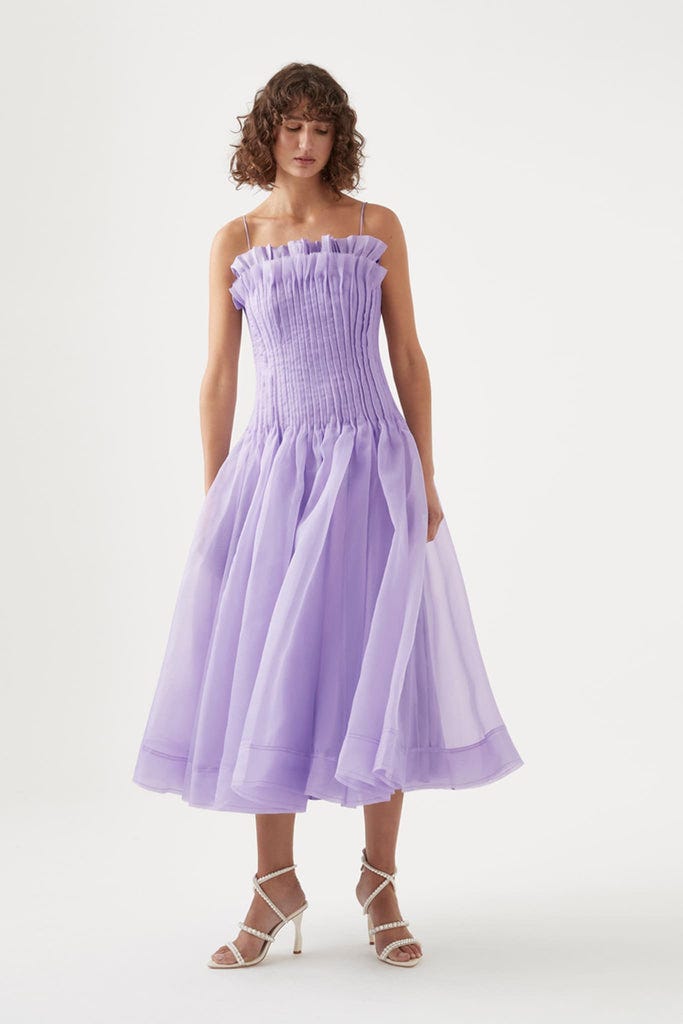 BEST PLEATED WEDDING GUEST DRESS
Aje Horizon Pintucked Midi Dress
It was love at first sight for this ethereal Aje dress and me. I'm so enamored with the carefully constructed bodice and the cotton candy-soft skirt, I'd find a wedding to crash just for the opportunity to dress up in it.
Sizes: 4–16
Colours: Lilac, black
Materials: 69% Linen 31% Viscose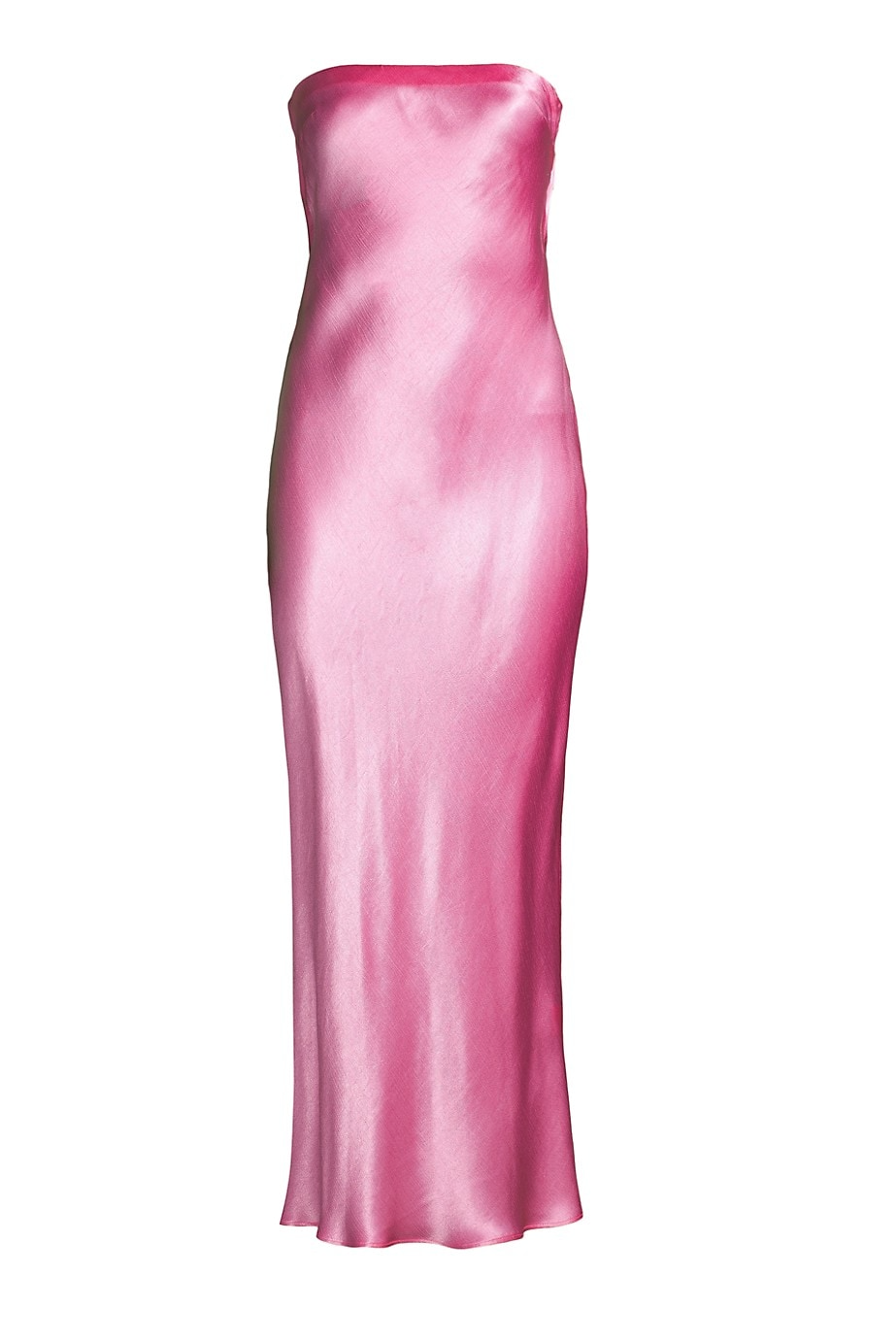 BEST STRAPLESS WEDDING GUEST DRESS
Bec & Bridge Moondance Strapless Dress
I wore this Bec & Bridge dress as a bridesmaid and plan to wear it again (and again) as a regular guest. It glides on like butter and stays in place through a long night of dancing, mingling, and raising a glass for toasts.
Sizes: 2–12
Colours: Pink, blue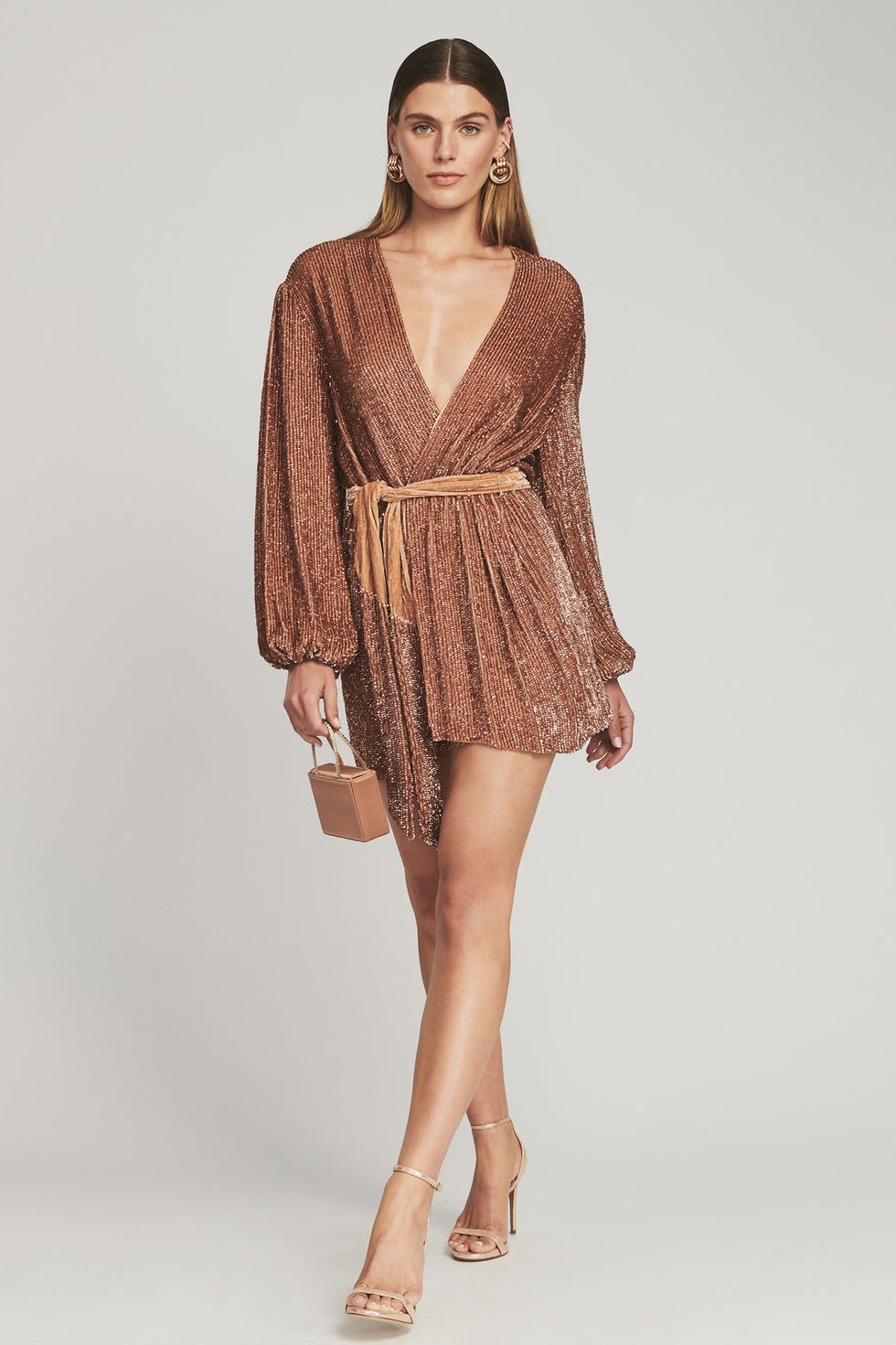 BEST SEQUIN WEDDING GUEST DRESS
Retrofete Gabrielle Sequin Robe
Retrofete is known for dresses that make the whole place shimmer. This best-selling wrap is lightweight and carefree for a summer wedding in Cabo, but its versatile shade and wrap silhouette can take you all the way through fall events.
Sizes: XXS–XXL
Colours: Bronze, lilac, black, hot pink, lime green, kelly green, and more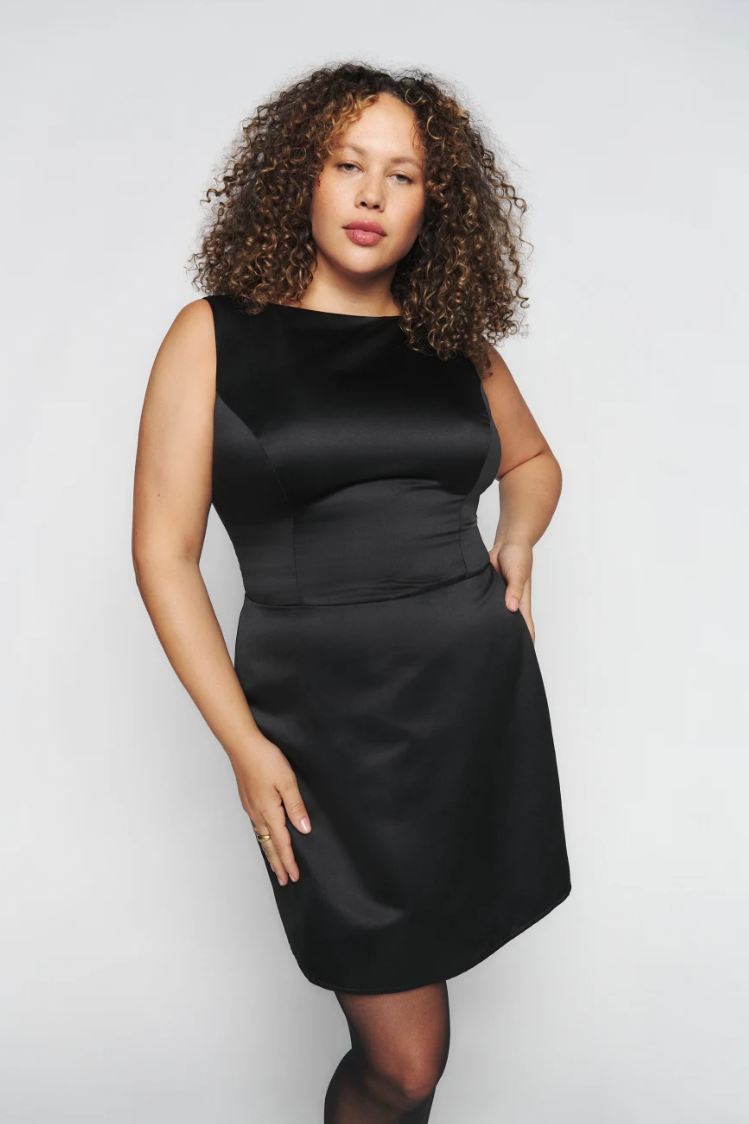 BEST LITTLE BLACK WEDDING GUEST DRESS
Reformation Zenni Dress
In a year of marathon weddings—plus events around the big day, like rehearsal dinners and after-parties—I've always used an LBD when I pack it as an outfit option. This sleek '90s mini is exactly what I mean. My favorite way to wear it? With a low bun and an enormous earring (like the Bottega drop studs).
Sizes: 0–12, 14–24
Colours: Black, white, chocolate, champagne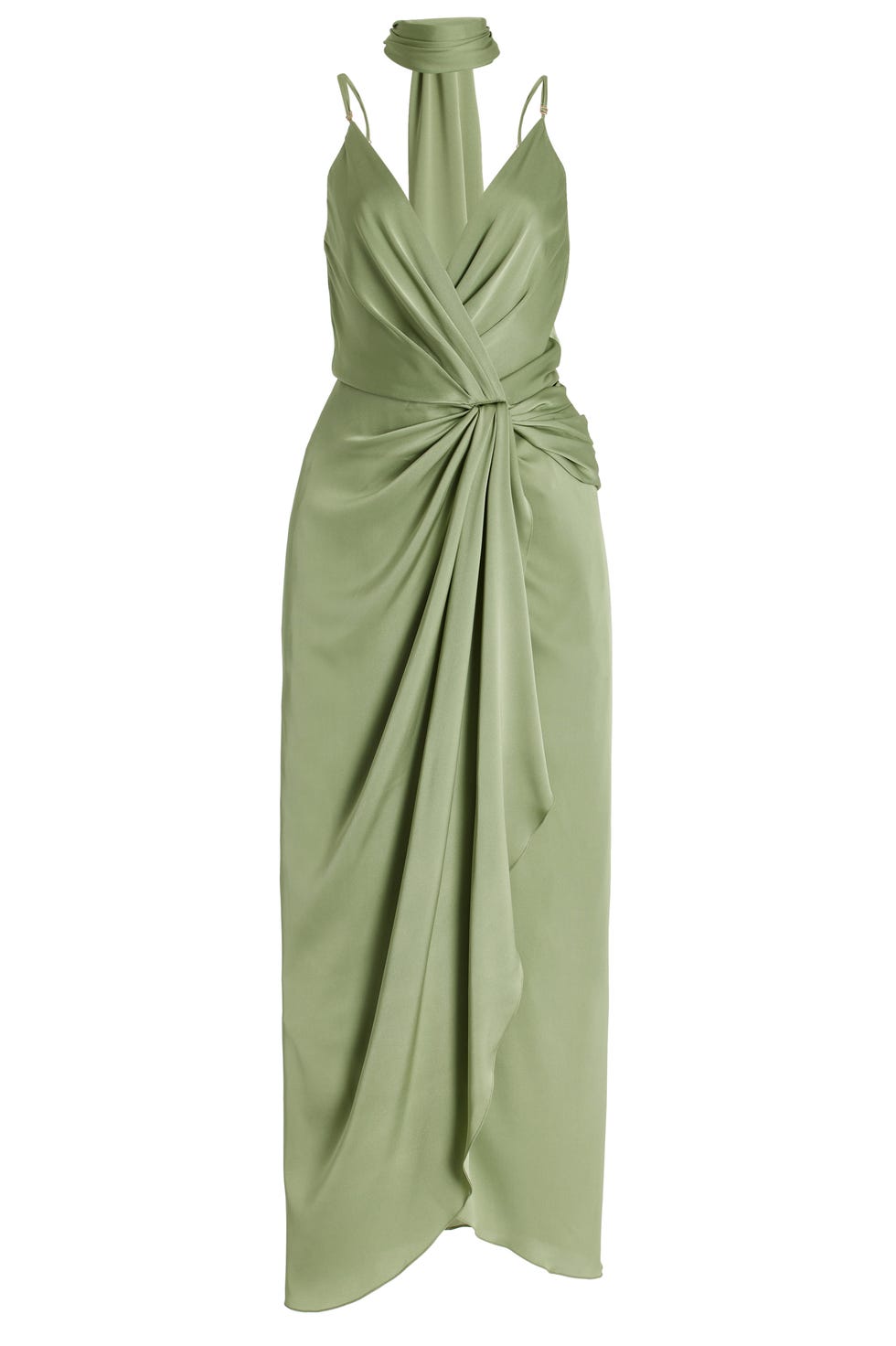 BEST WEDDING GUEST DRESS WITH ACCESSORIES
Johanna Ortiz Tie-Neck Crepe Maxi Dress
The most versatile wedding dresses will do the styling for you, like this Johanna Ortiz gown. It comes with a sash that can wrap around your neck, drape down your back, or get tied in some other creative way you have yet to try out.
Sizes: 0–12
Colour: Olive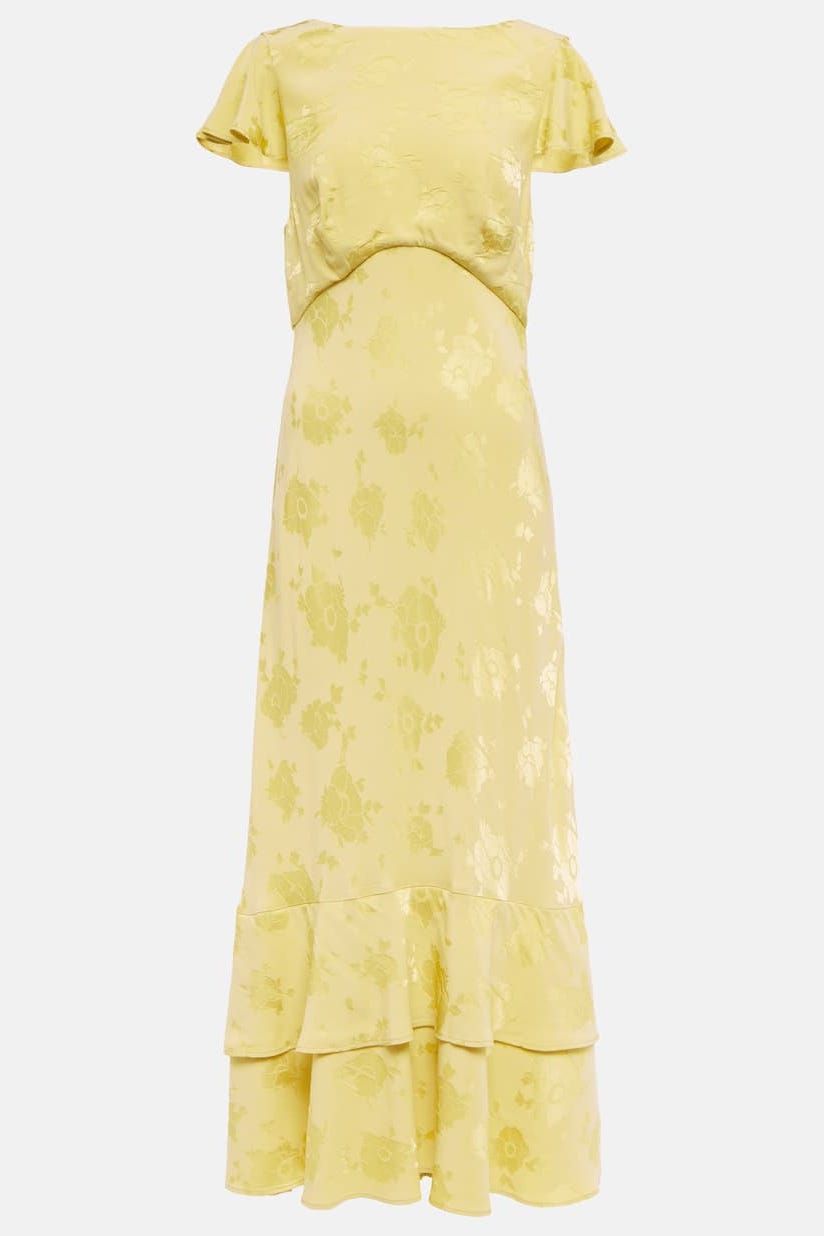 BEST FLORAL WEDDING GUEST DRESS
Rixo Liberty Floral Midi Dress
Jacquard fabrics are my favorite way to nod at the bouquets going down the aisle, like in this Rixo dress. It's on-theme but not too obvious—and it has a nostalgic feel that I love.
Sizes: XXS–XL+
Colour: Yellow jacquard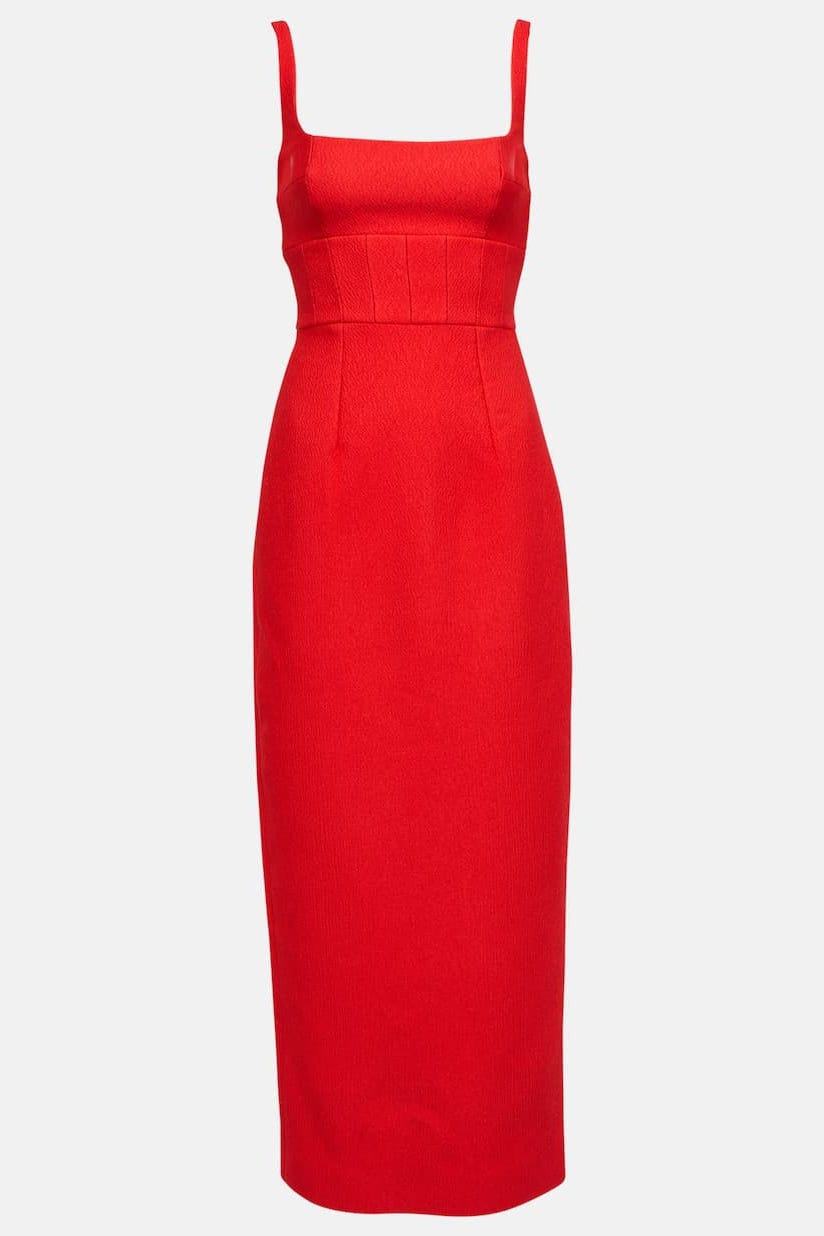 BEST MINIMALIST WEDDING GUEST DRESS
Emilia Wickstead Martel Cloqué Midi Dress
A frill-free design and a sense of power dressing aren't mutually exclusive, especially where wedding guest dresses are concerned. Take this Emilia Wickstead dress: It's streamlined without an embellishment in sight, but that makes the fiery red shade even more eye-catching.
Sizes: 2–14
Colour: Red
Material: 2% elastane, 17% polyamide, 73% polyester, 8% silk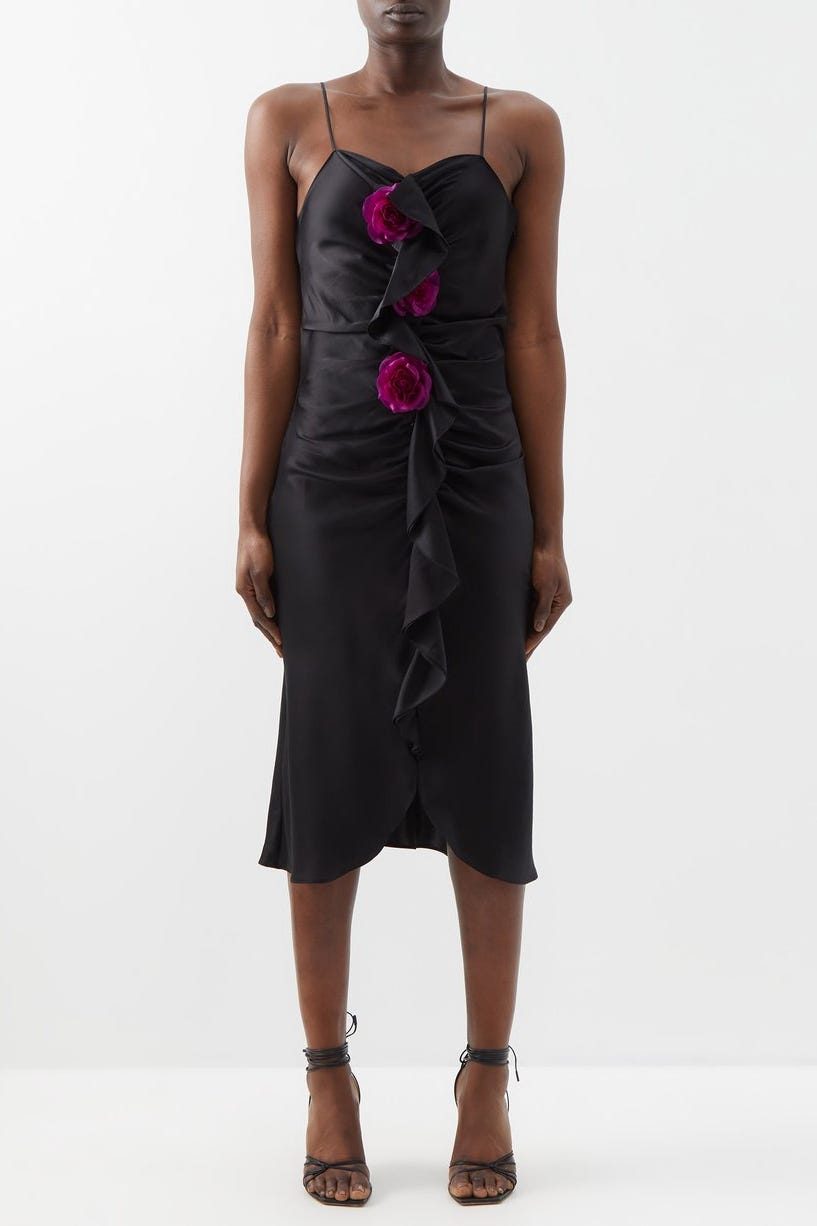 BEST RUFFLED WEDDING GUEST DRESS
Rodarte Rose-Appliqué Midi Dress
This dress is sitting in my cart for the weddings I'm attending here in New York City, hosted by couples who are skipping a formal ceremony and going straight for an intimate dinner with our closest friends. The ruffles along the center and the 3-D rosette embellishments have that special occasion energy, but they match the mood of a more casual wedding (and fashion week parties at the very end of summer).
Sizes: 2–14
Colour: Black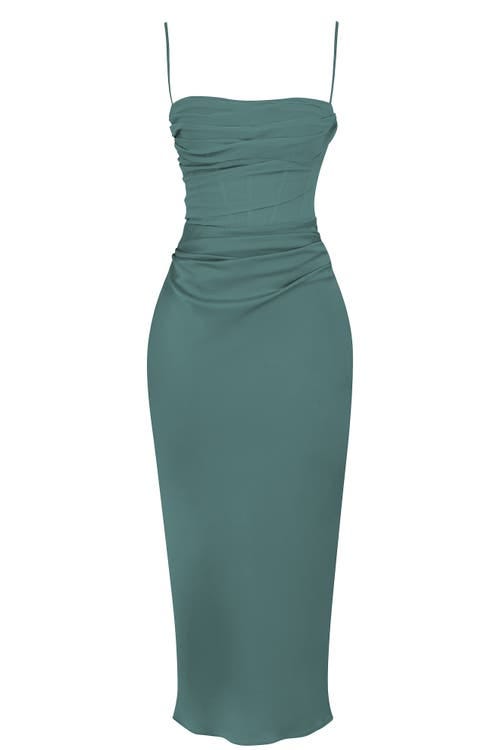 BEST CORSETED WEDDING GUEST DRESS
House of CB Teia Satin & Georgette Corset Midi Dress
I'm not saying this structured midi dress will upstage the bride, but I am saying compliments are guaranteed in this waist-defining dress. Beyoncé, Jennifer Lopez, and several Kardashians who've all worn House of CB would likely agree.
Sizes: XS–XL
Colours: Green, pink, brown, blue, and more
Materials: 100% polyester
Shopper review: "Loved the color and the dress is true to its size. Received a lot compliments. Wore the dress to a wedding."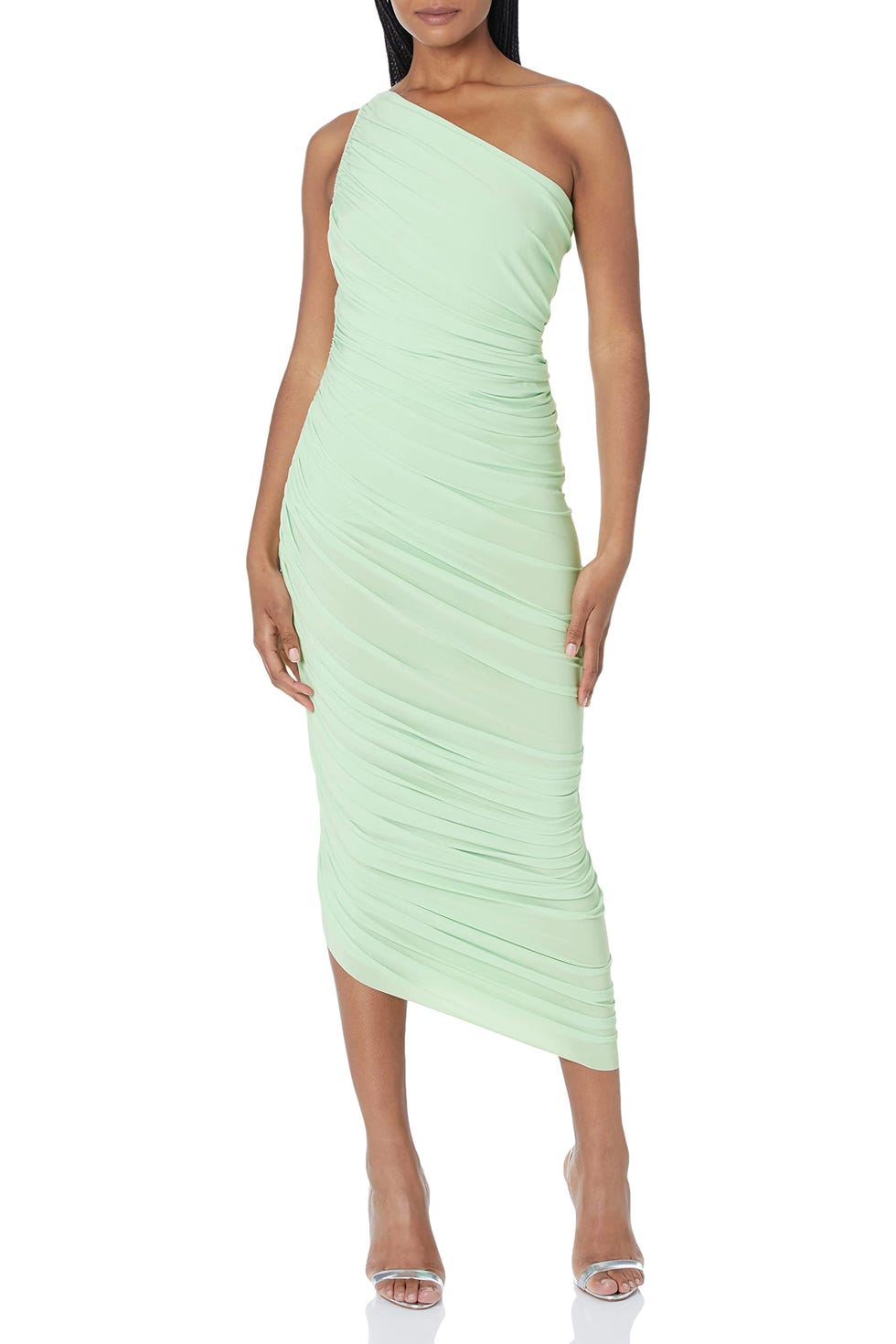 BEST RUCHED WEDDING GUEST DRESS
Norma Kamali Diana Gown
From Carrie Bradshaw's closet straight to yours. Norma Kamali's Diana dress has been a mainstay of her line (and the wedding circuit) for decades. You can see how it reached hero item status—and landed a cameo on And Just Like That…—in the sleek neckline, comfortable-yet-formal fabric, and broad range of colours to choose from.
Sizes: XXS–XL
Colours: Seafoam, black, white, blush, tiger red, and more
Materials: 95% Polyester, 5% Spandex; Inserts: 82% Nylon, 18% Spandex
Shopper review: "This dress is well worth the money. The part that made it was the entire bodysuit that was underneath. I didn't need to wear an uncomfortable strapless bra (at a 36ddd) or Spanx to smooth out any bumps. Some may say that there were VPL but I didn't experience that."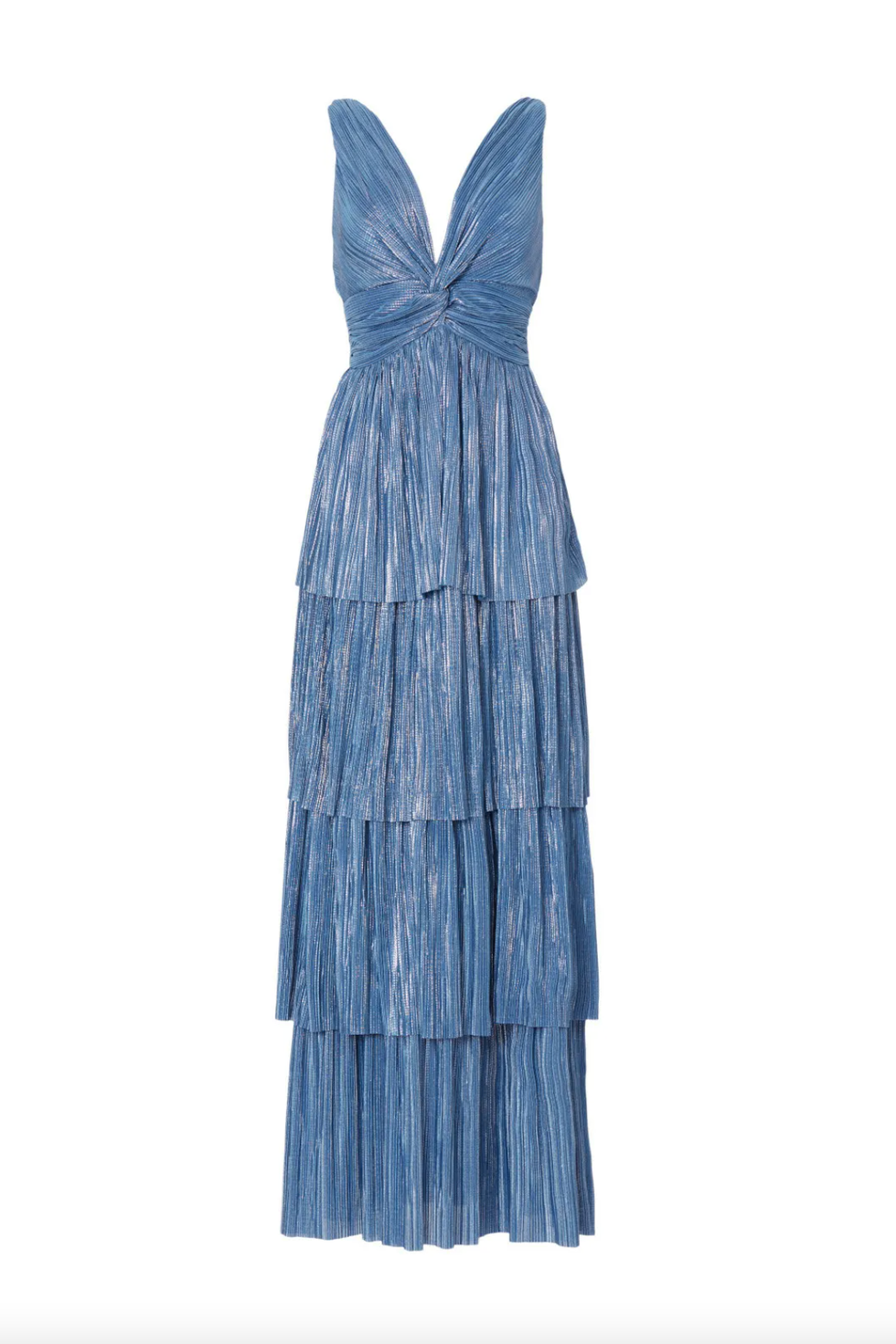 BEST TIERED WEDDING GUEST DRESS
Sabina Musayev Delphina Gown
The metallic threads in this tiered dress will shimmer like a moonlit waterfall under the twinkling lights of an outdoor wedding's tent. It's also striking from all angles, with a low-cut back.
Price: $55–$70 for a one-time rental
Sizes: XS–XL
Colour: Blue
Material: Chiffon
Shopper review: "This dress was so flattering and I received a ton of compliments. I'm 5'7″, 145 lbs, and wore two-inch heels. Size medium (regular) fit me perfectly. I loved the open-back, too! I would definitely rent again."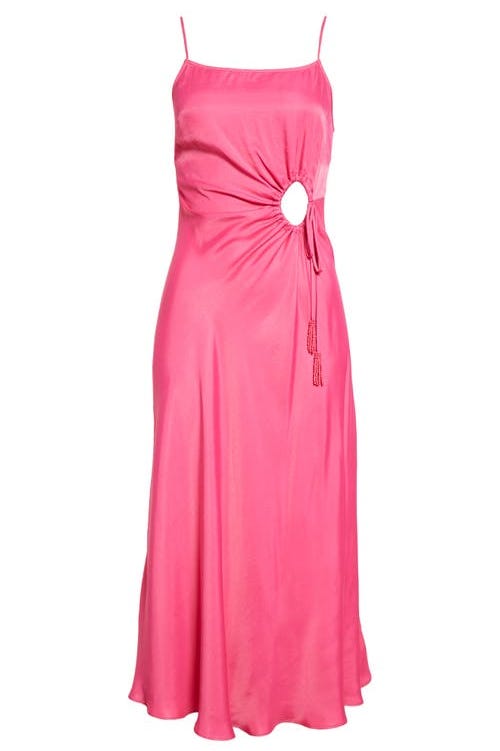 BEST CUTOUT WEDDING GUEST DRESS
FARM Rio Midi Slipdress
Because summer is the best time to embrace a strategically placed cutout—and because this one is also adjustable with a subtle waist tie detail. This dress has "beachfront wedding" written all over it with the addition of an espadrille heel.
Sizes: XXS–XL
Colours: Pink, blue
Materials: 100% Viscose
Shopper review: "Purchased for a summer wedding in Mexico. Fitted in all the right places especially with the ruching and tie at waist. The fabric is a bit heavier than I thought it would be but is still nice for spring with a jacket. Color is stunning!"
This article originally appeared in Harper's BAZAAR US.