A new season always brings a fresh perspective. With winter behind us and summer on the horizon, spring has so much to newness to embrace: warmer weather, blooming flowers, and, of course, runway looks to covet.
The spring fashion trends that resonated with me the most as BAZAAR's senior fashion and accessories editor all had one thing in common. This season's best looks all revolve around wardrobe staples with a twist, whether it's a classic button-down shirt in a polka dot print or a tailored summer suit with shorts instead of trousers. In terms of new accessories, the best spring/summer bags and investments to update your everyday uniform range from structured top handle bags to strappy sandals.
From the pages of Harper's BAZAAR's spring issues, I break down my favourite must-have items of the season—including the pieces defining spring 2023 and how to wear each one.
Related article: 6 Spring 2023 Fashion Trends Even The Experts Are Shopping
Dior's raffia D-bubble bag is an ode to founder Christian Dior's great love of gardening, embellished with hand-crocheted flowers.
SPOT ON: POLKA DOT SHIRTS
There's something so elegant about graphic black-and-white polka dots. On the spring runways, everyone from Chanel to Burberry to Proenza Schouler made a case for the dotted shirt. I love the idea of wearing these tops tucked into a jean skirt with a brightly-coloured bag and an espadrille. It feels like a French-girl-summer moment. But I'm also tempted to try a polka-dot top with a coordinating skirt. As the runways showed, this pattern is so compelling when it's worn from head to toe.
Although polka dot shirts are having a spring resurgence, they're actually a season-less top. I would wear one into the fall under a blazer with a pencil skirt, or pull the collar out of a solid crew-neck sweater for a hint of pattern.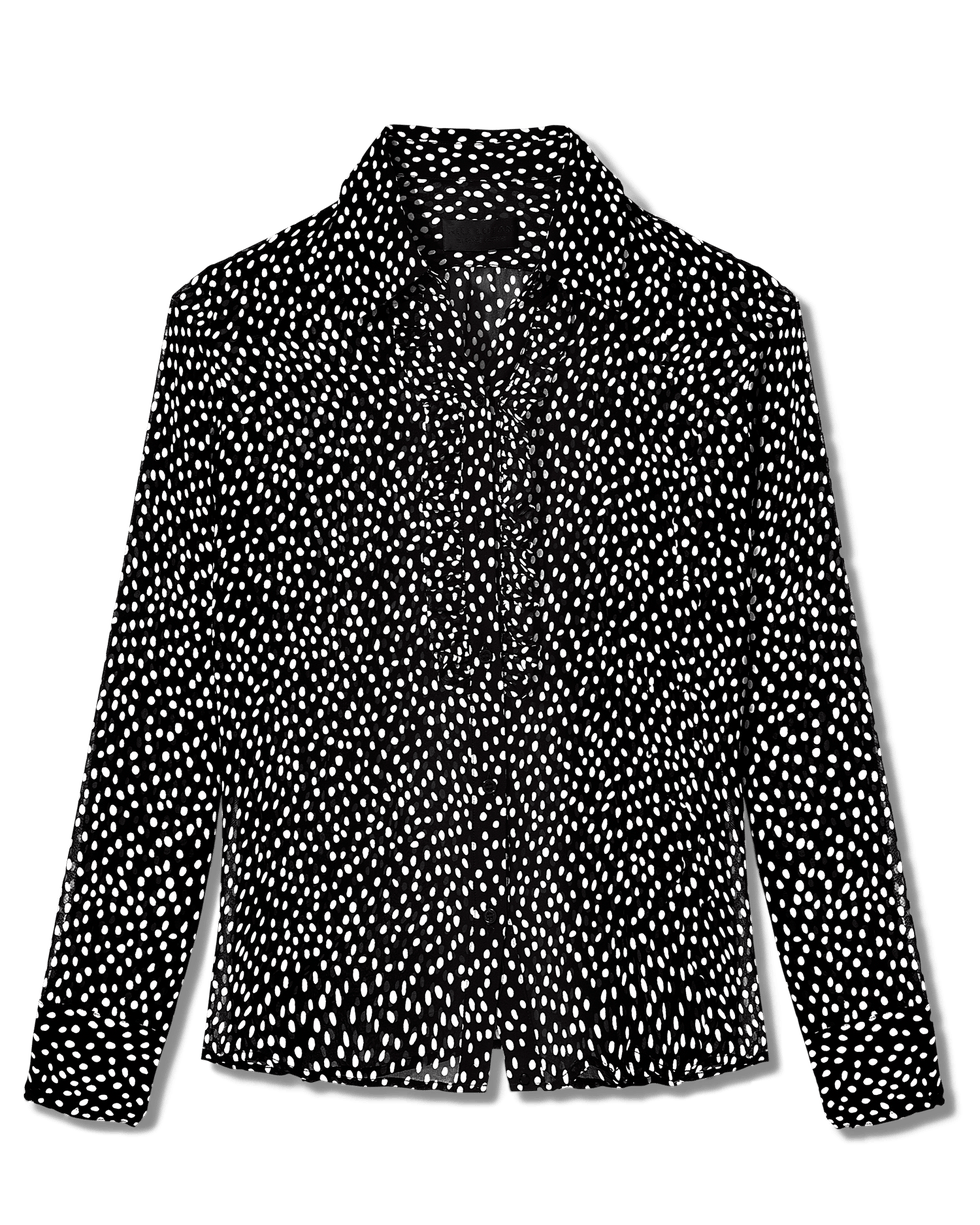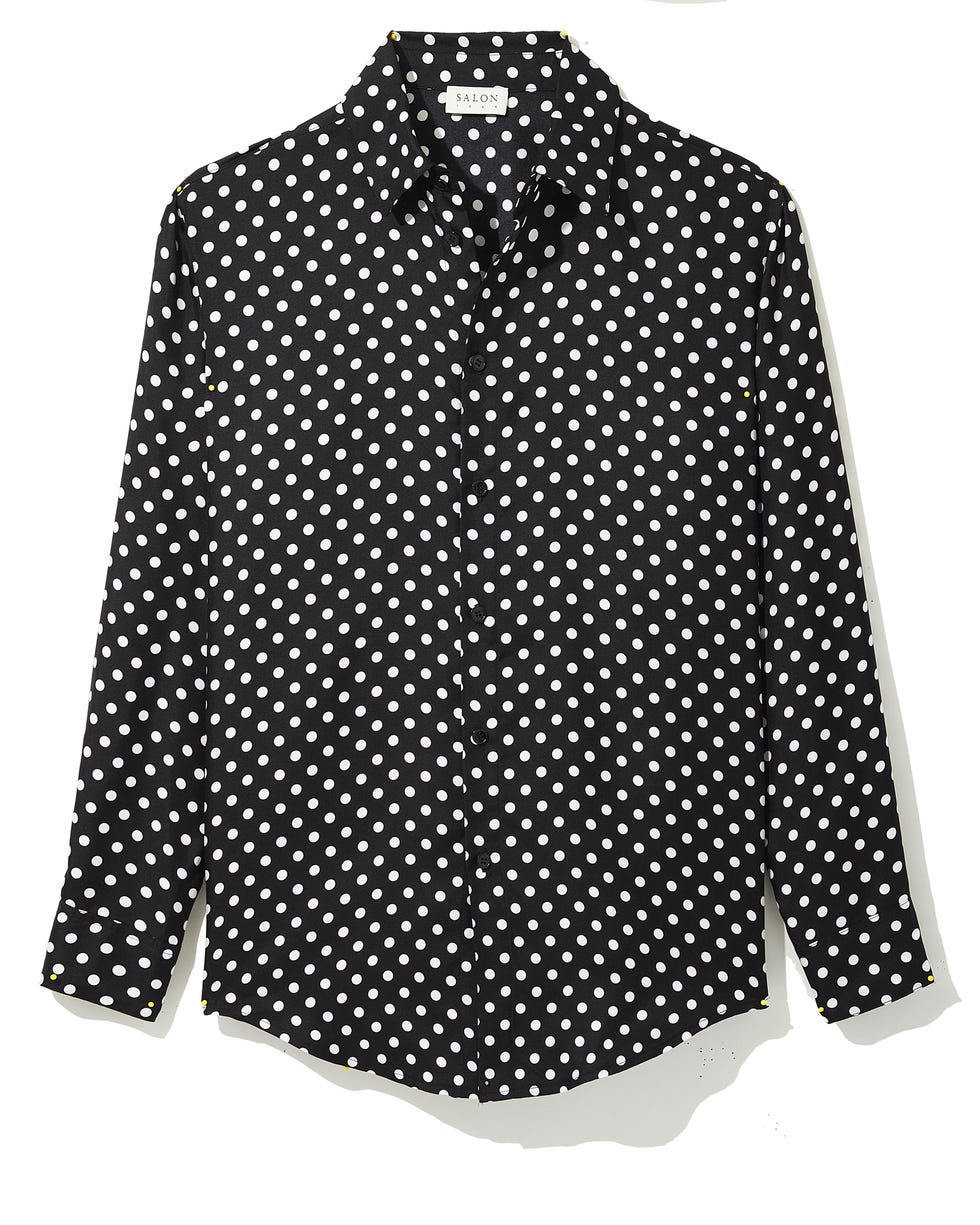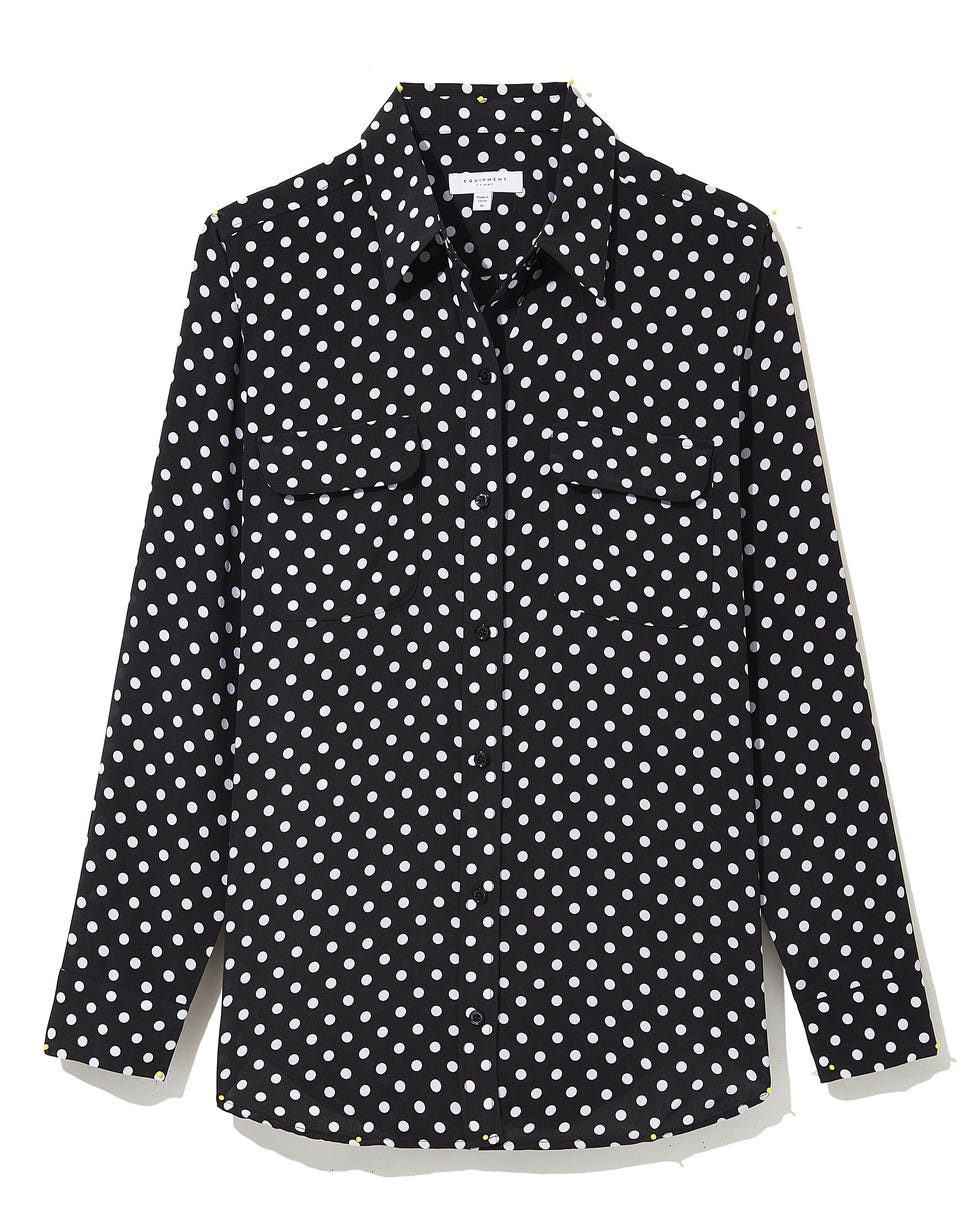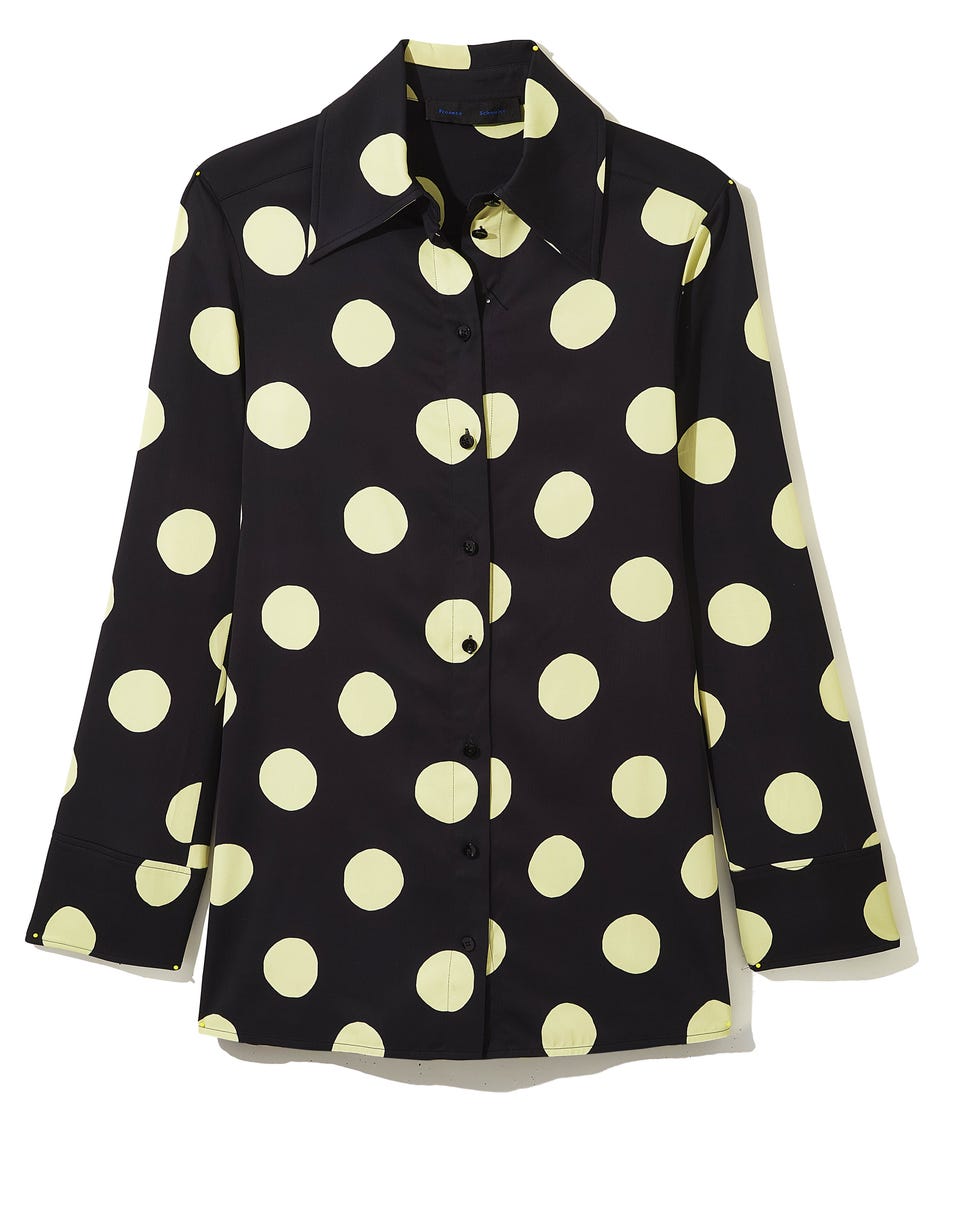 WHY DON'T YOU…?
Add another dimension with a structured east-west bag.
IN POCKET: CARGO PANTS
Cargo pants with exaggerated proportions and heavy pockets are all the rage. Spring 2023 runway collections, as well as celebrities like Bella Hadid and Hailey Bieber, are walking proof of the silhouette's unexpected comeback. Updated cargo pants feel appealing because of their hands-free element. There's storage for backup inventory just a pocket away. (But if you really need extra space, a small pouchette bag on a chain does go perfectly with the look.)
I used to think of cargo pants as a form of workwear in neutral colours. Fresh takes this spring include bright colours and silkier fabrics that make them feel elevated, like on Fendi's runway. As for styling, my favourite approaches come from the Coperni and Brandon Maxwell runways, where models wore them with a perfect white tank top.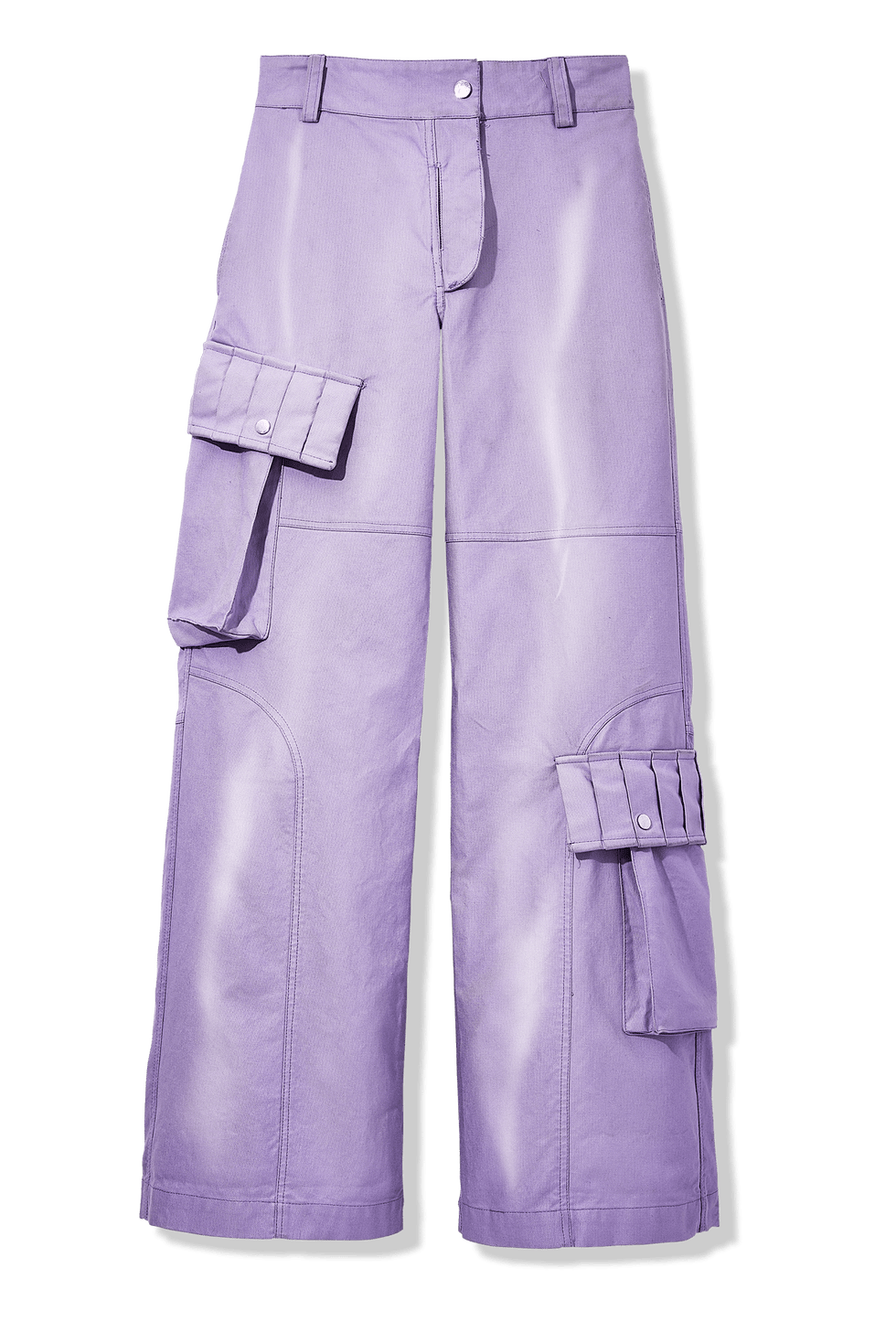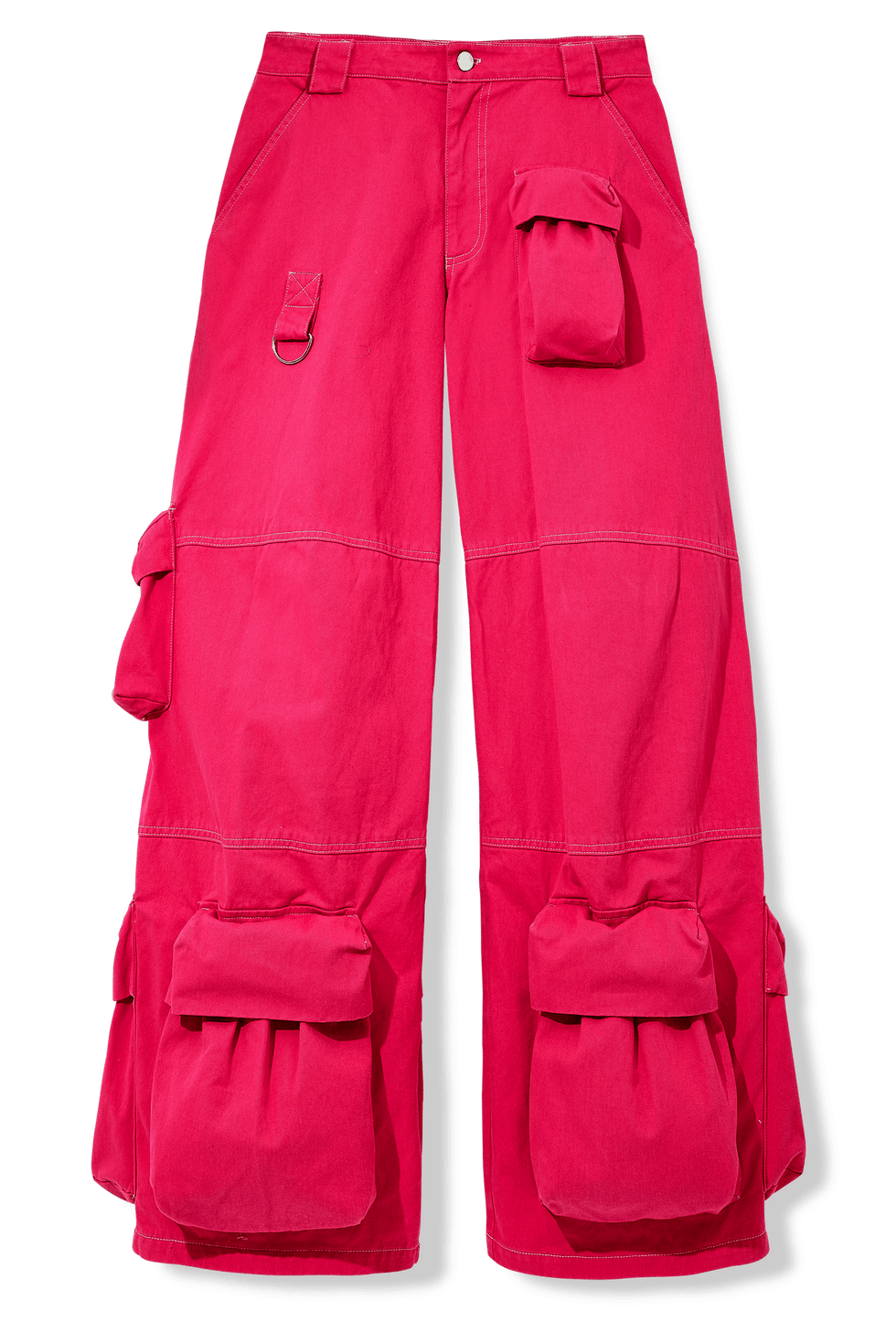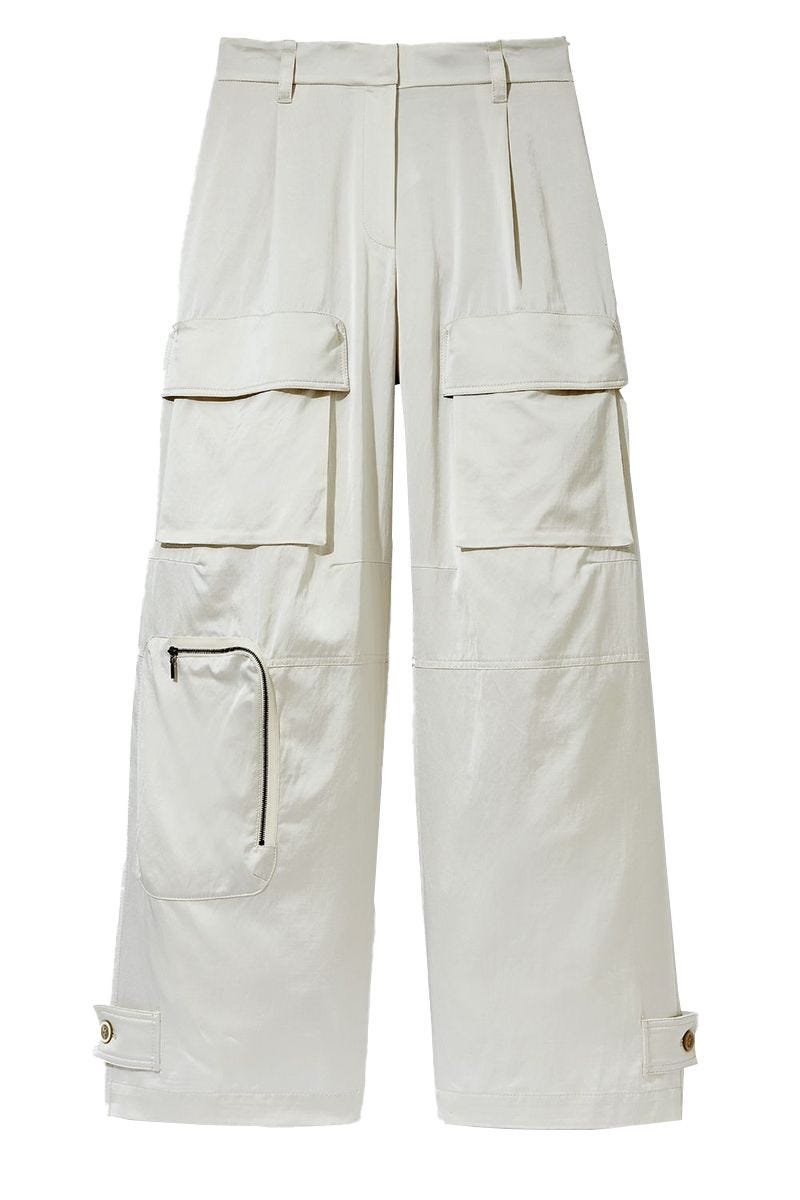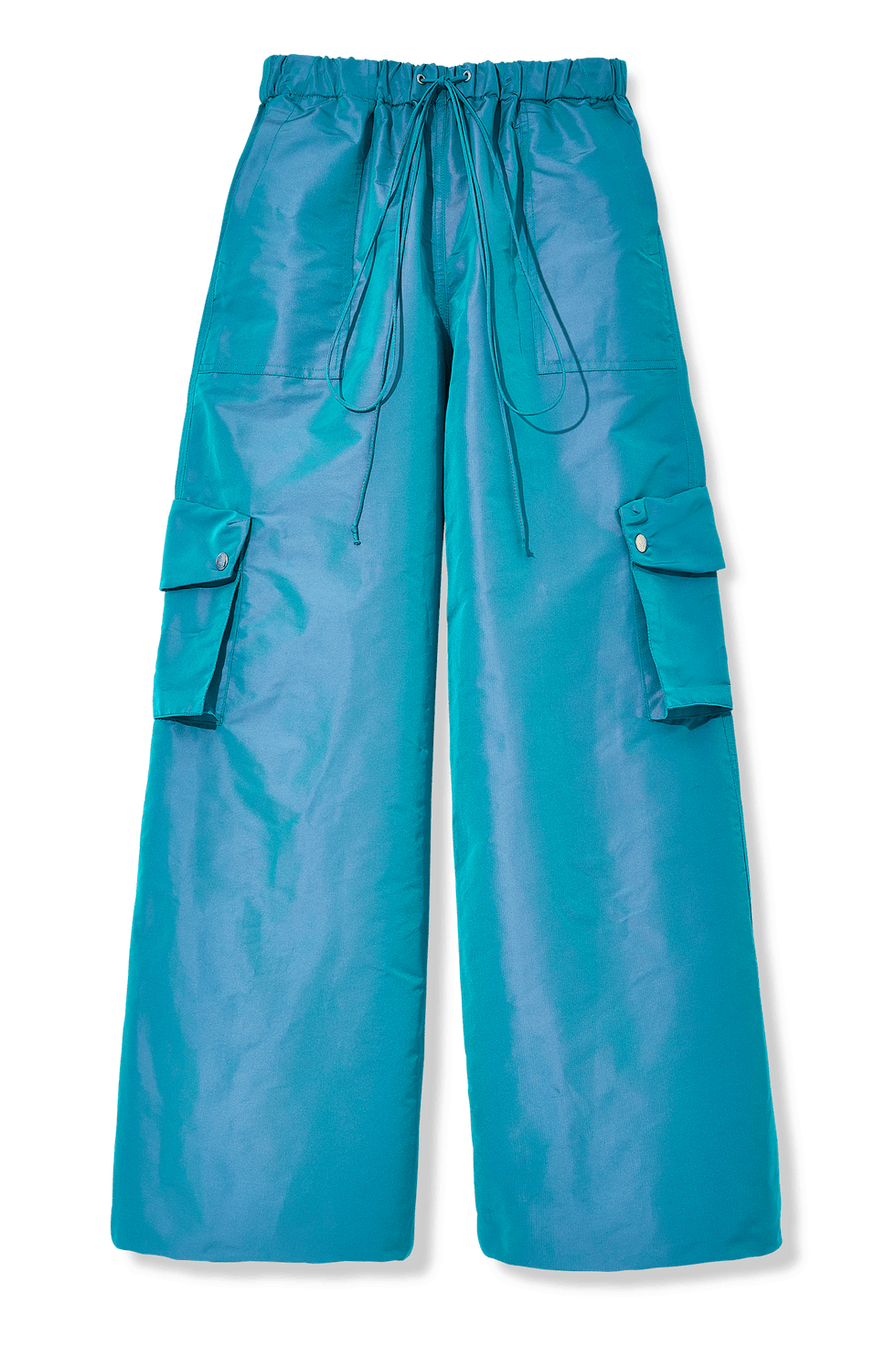 WHY DON'T YOU…?
Put a point on things with a vibrant pair of strappy sandals.
BRIEF STATEMENT: SHORT SUITS
I often associate suit sets with menswear-inspired tailoring that feels polished. This season, there's an exciting new take on suiting that feels cool and less traditional: the shorts suit.
With a Bermuda or board short length, plus an oversized blazer thrown on top, shorts suits are more playful and not just for the office. I would pair these with a fisherman sandal for a Saturday around the city at museums and brunch, or throw on a little kitten heel for an event on a warm spring evening.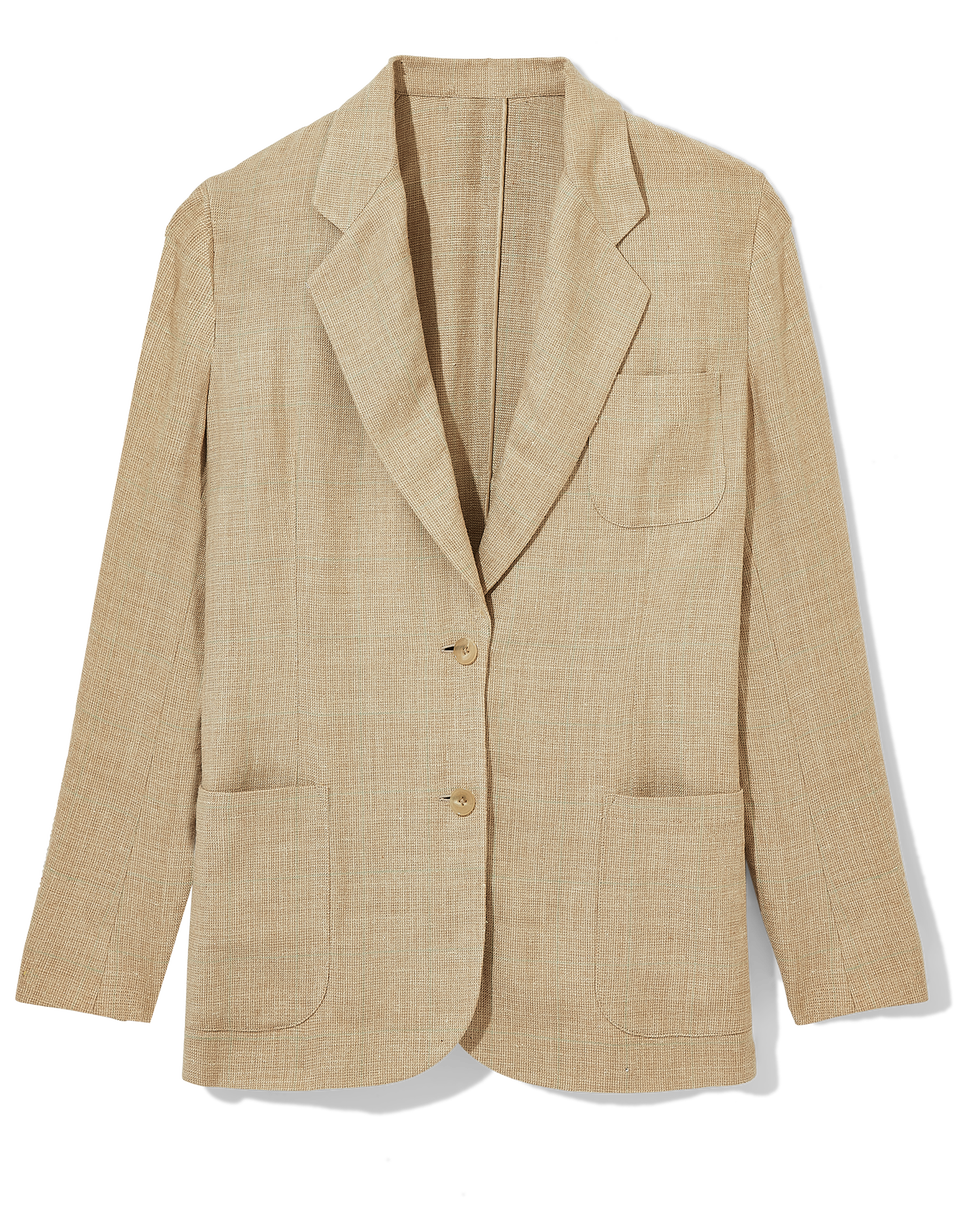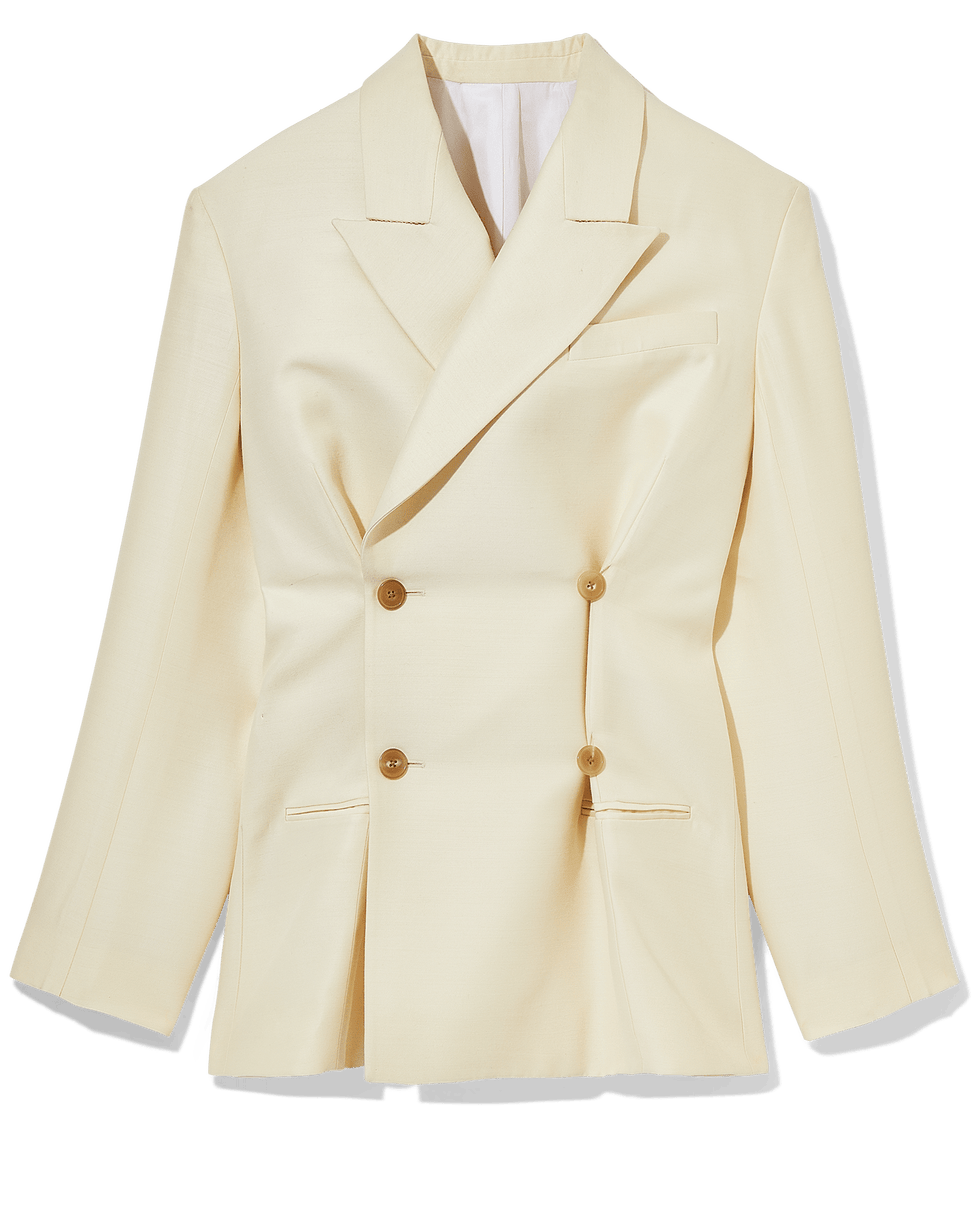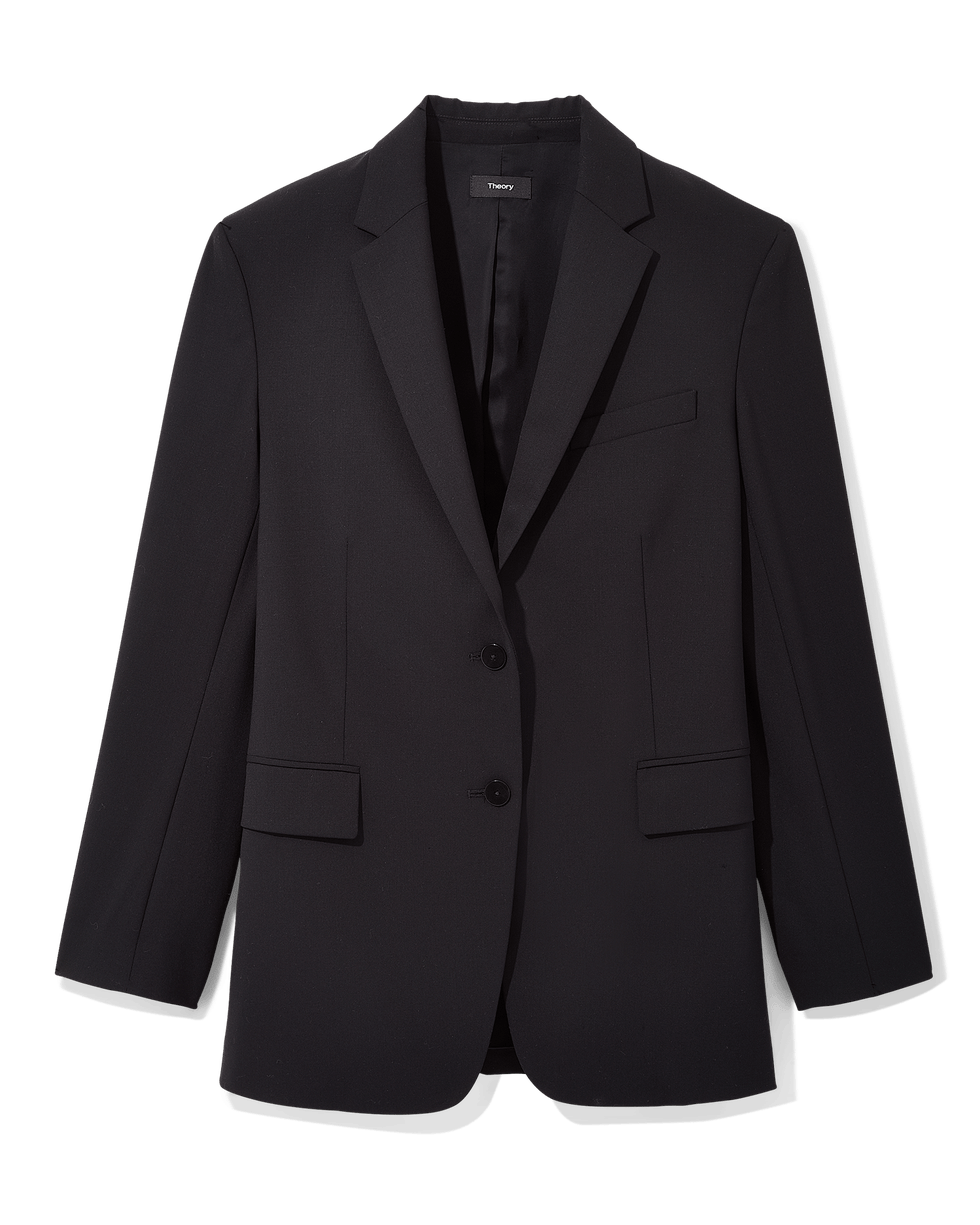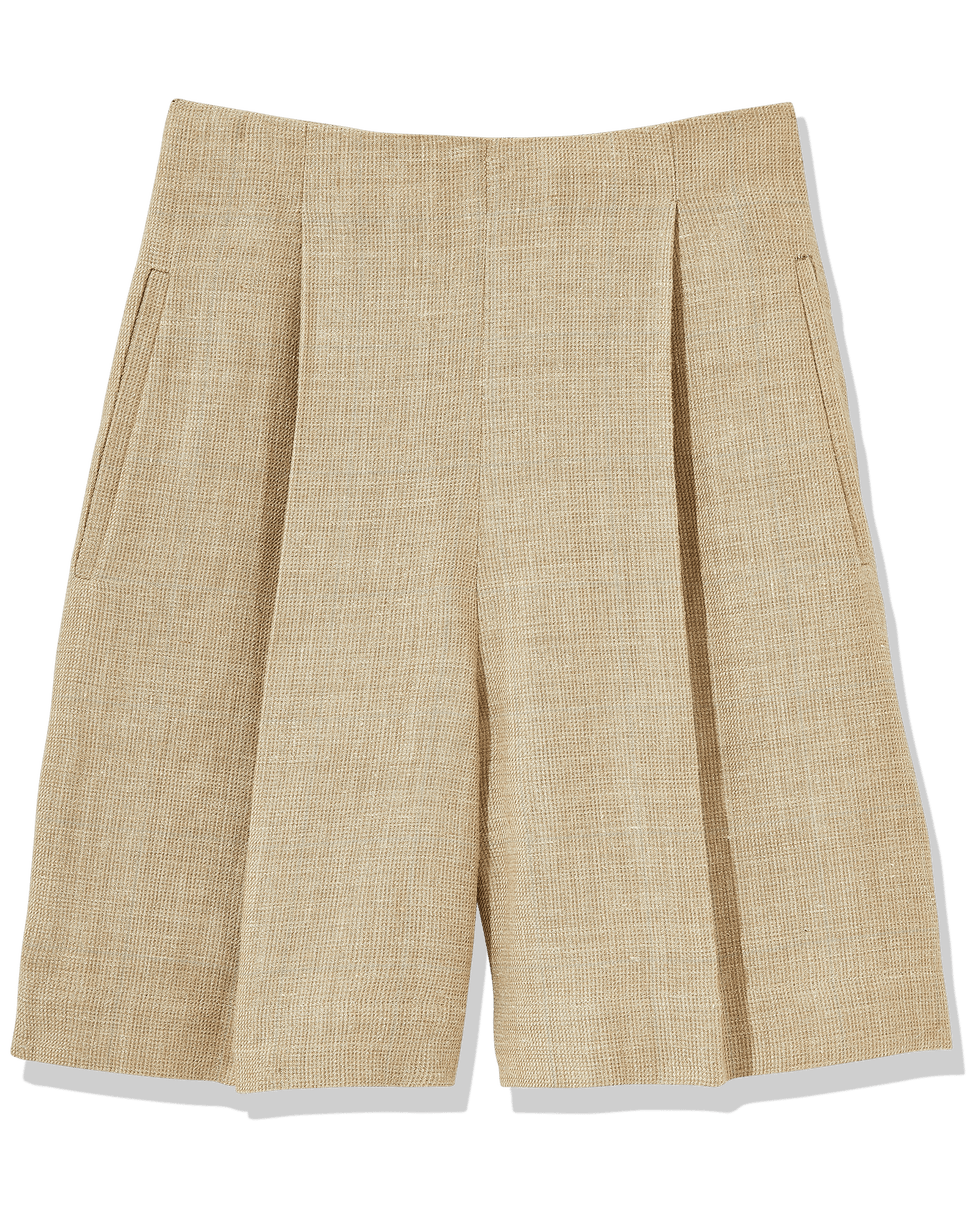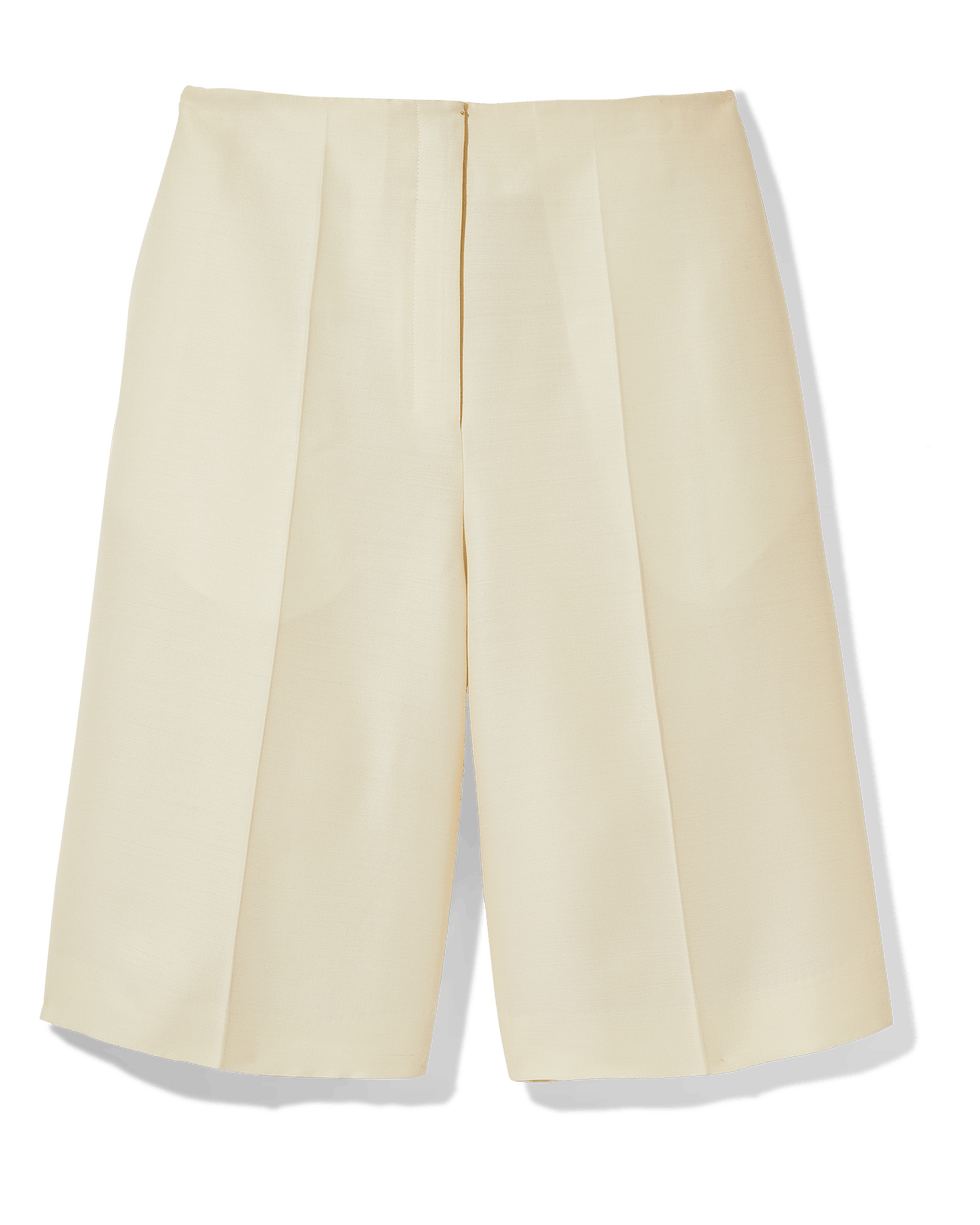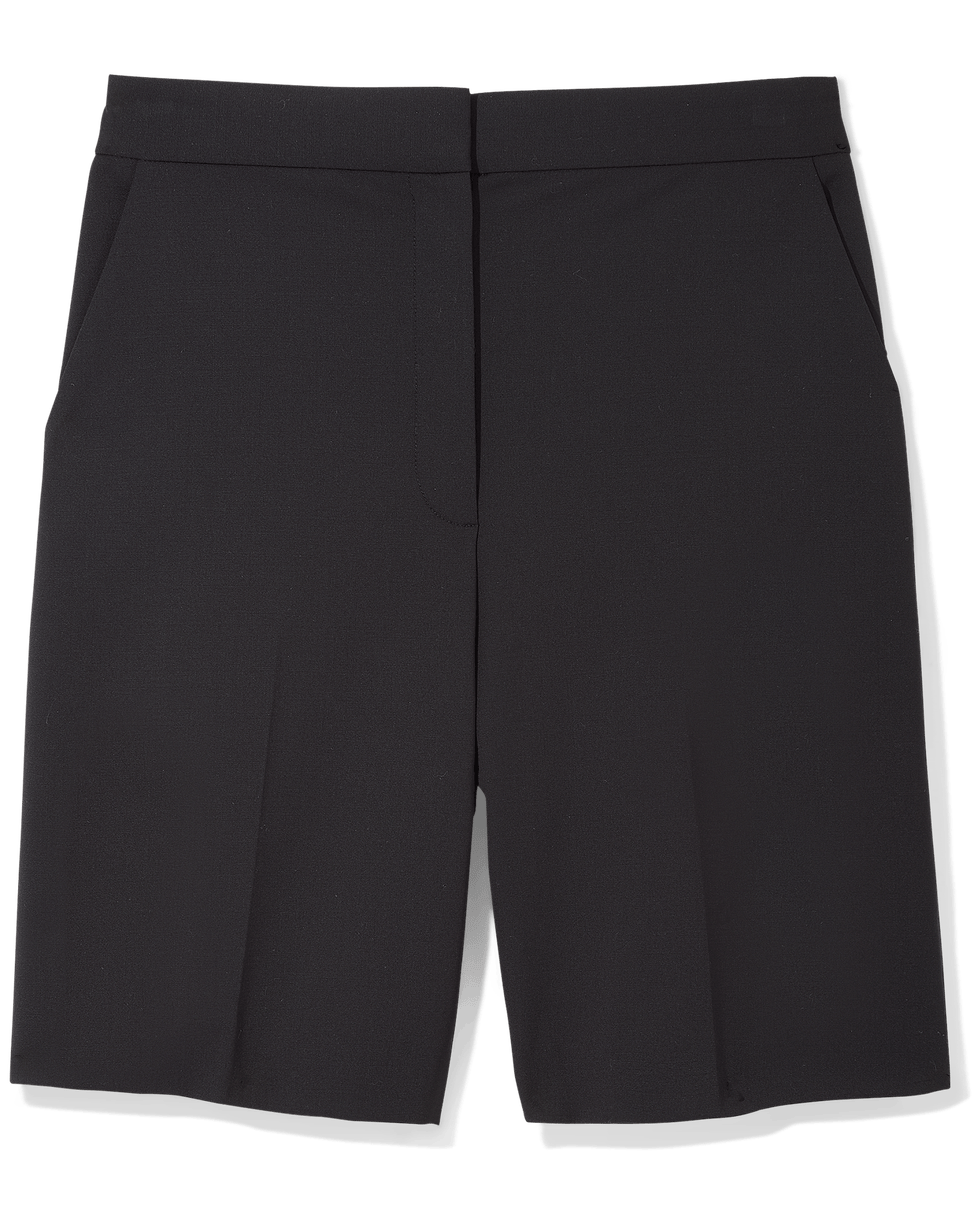 WHY DON'T YOU…?
Punctuate the look with a cocktail ring.
LONG & SHORT OF IT: ASYMMETRICAL SKIRTS
For the past few seasons, the skirt lengths dominating runways have fallen at opposite ends of the hemline spectrum: designers favoured either ultra-mini skirts or floor-grazing maxi skirts. It seemed there was no in-between—until now.
Behold the midi skirt with an asymmetrical hem. The high-low cut feels modern and statement-making, but it's also surprisingly versatile. Whether you wear one with a cropped tank or a layered henley, and finish the look with knee-high boots or chunky mules, these skirts add some bold flair to your spring outfits. Each one has a sexy edge, while still being covered.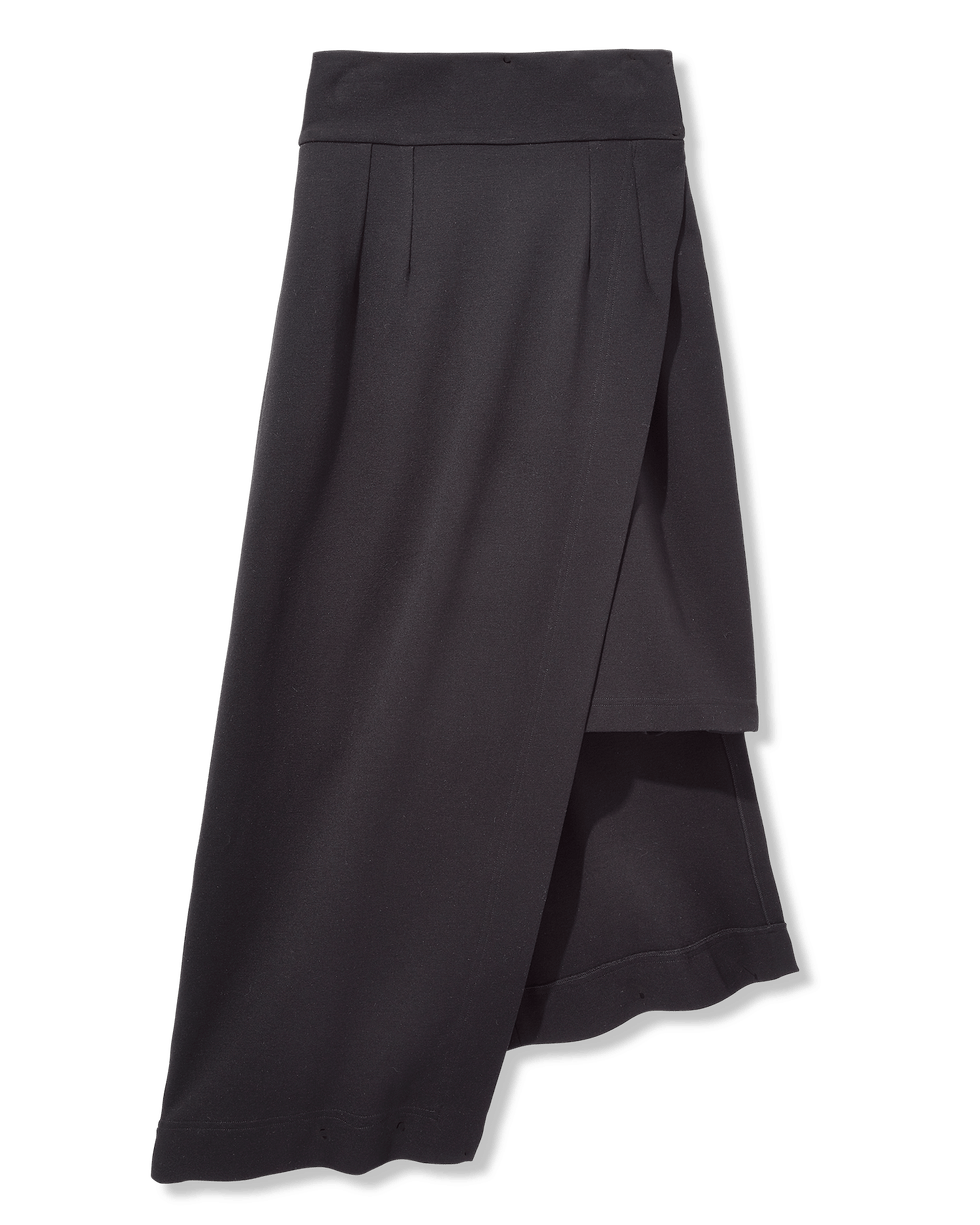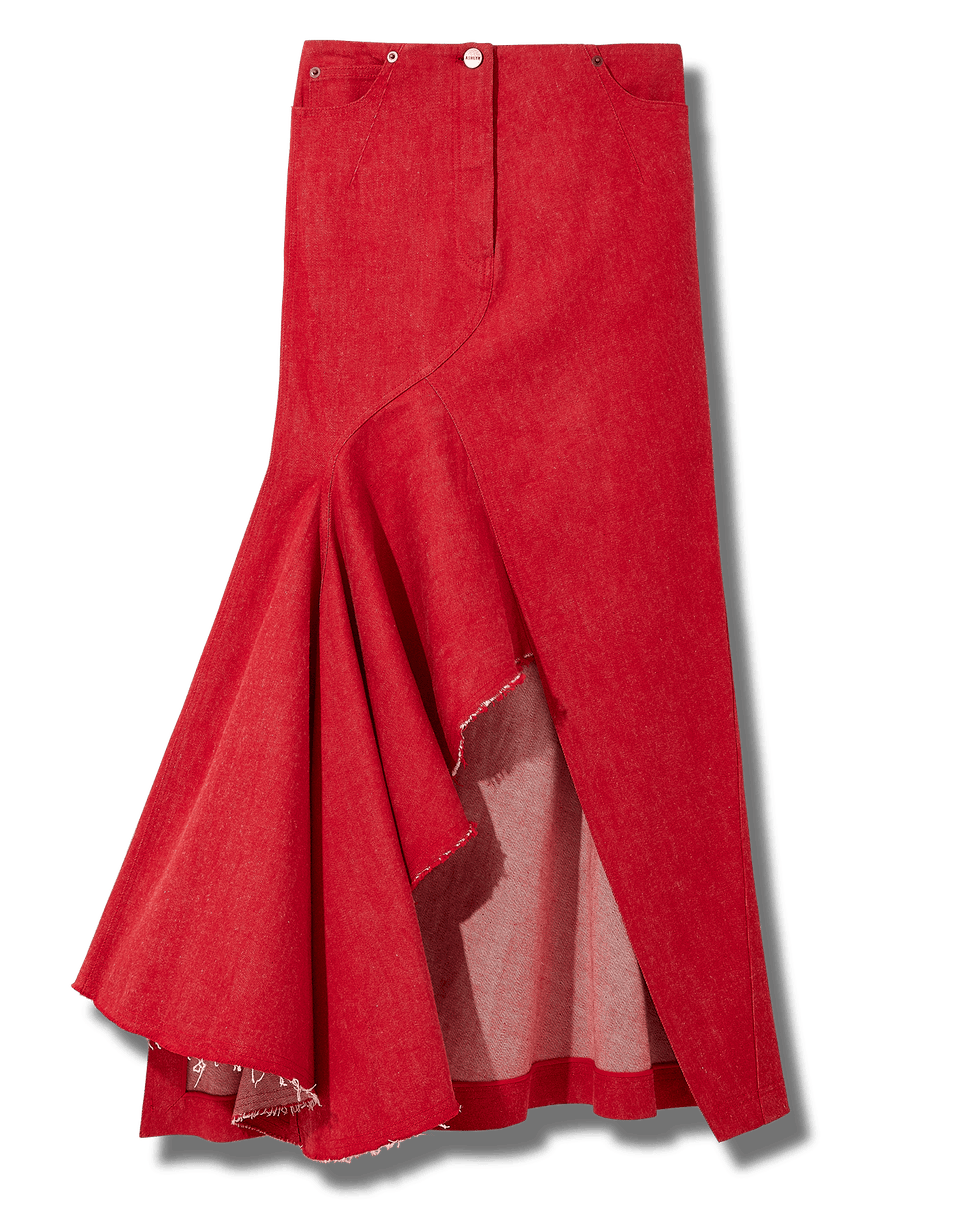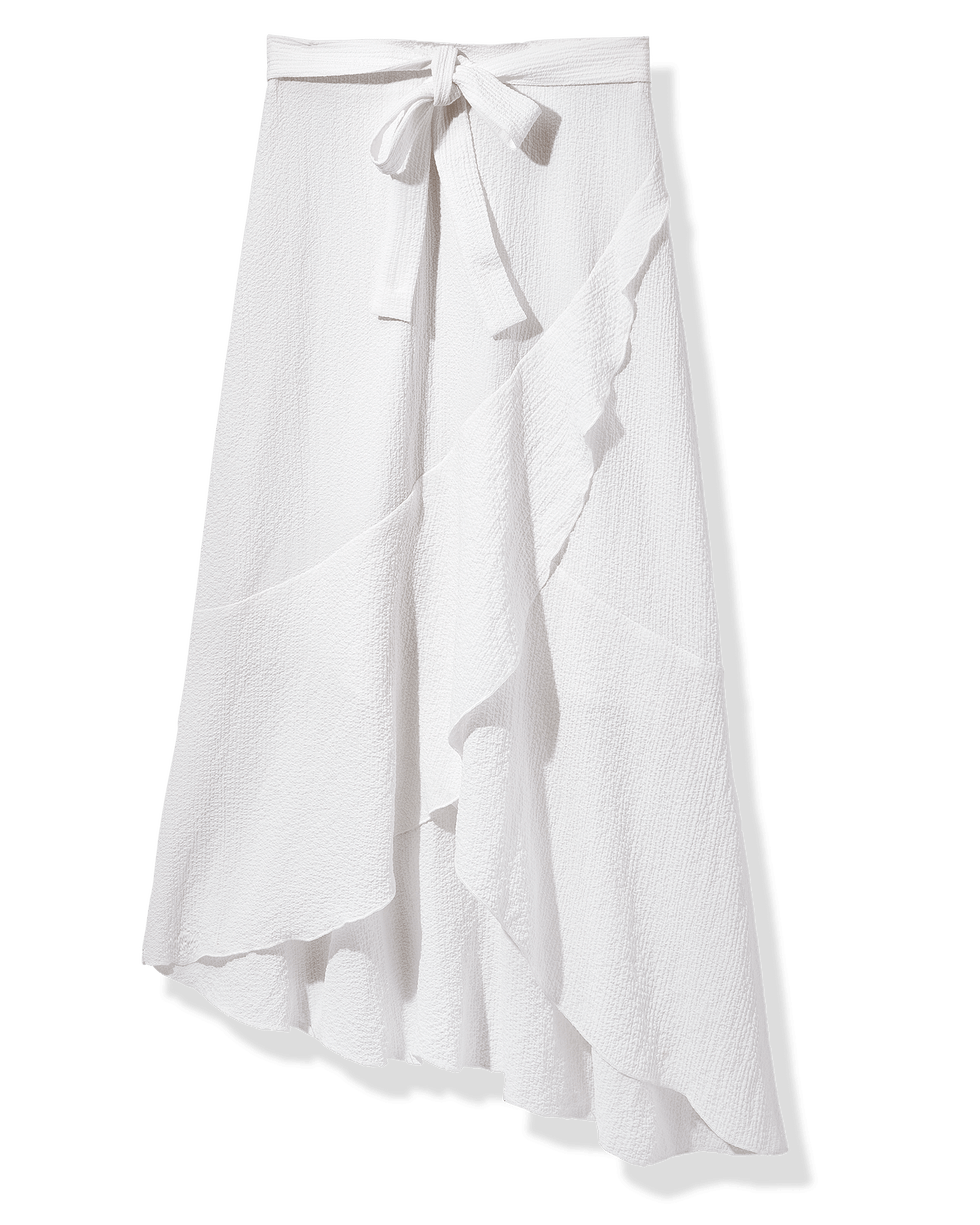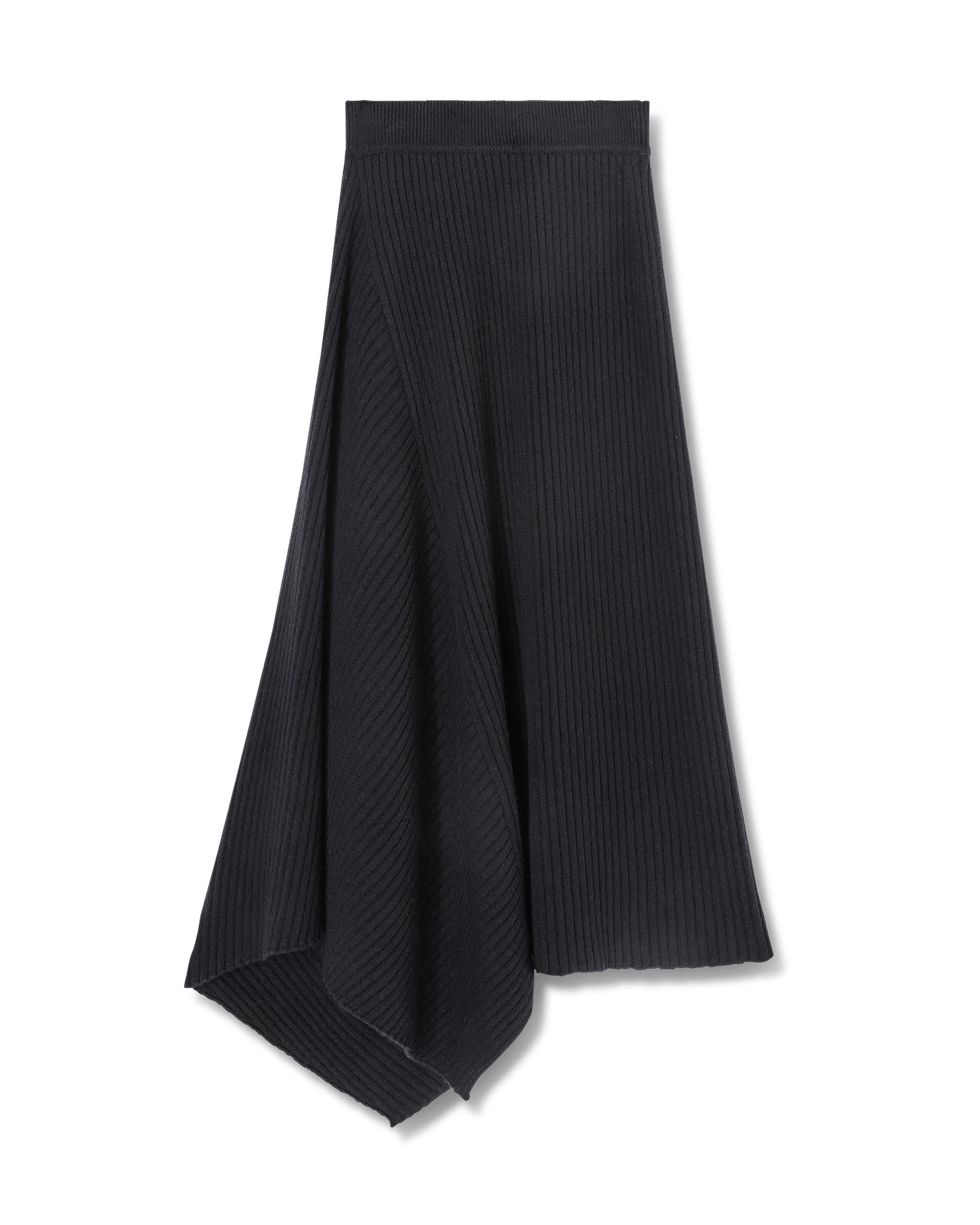 WHY DON'T YOU…?
Step it up with a pair of chunky peep-toe mules.
IN THE FASHION CLOSET: Structured Handbags
A classic top-handle bag is the most refined way to carry your essentials, in my opinion. This season, designers all seem to agree—and based off the colours and iterations that came through our fashion closet at the BAZAAR office, it seems they're here to stay!
I love that this bag style can adds another level of polish to an outfit, even a casual one. The chicest way to wear it is the simple way, with a pair of wide-leg trousers or Levi's 501s, a T-shirt, and ballet flats. I'll also carry this bag style with a slip dress and sandals.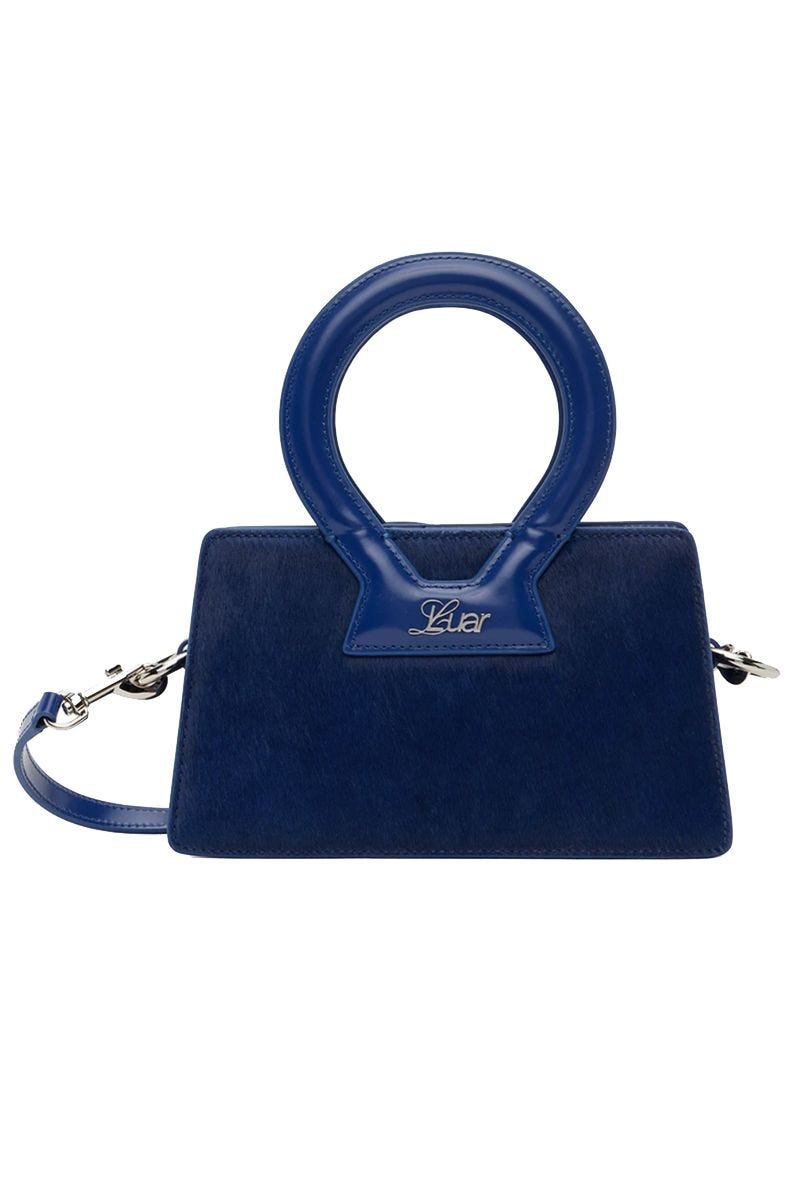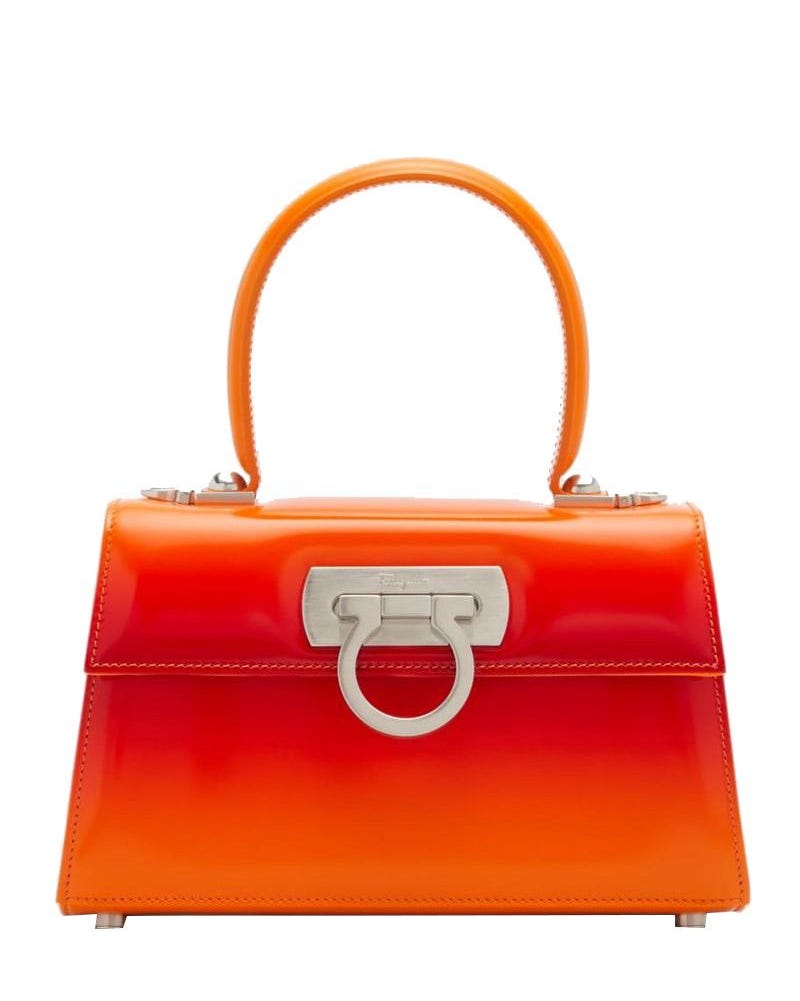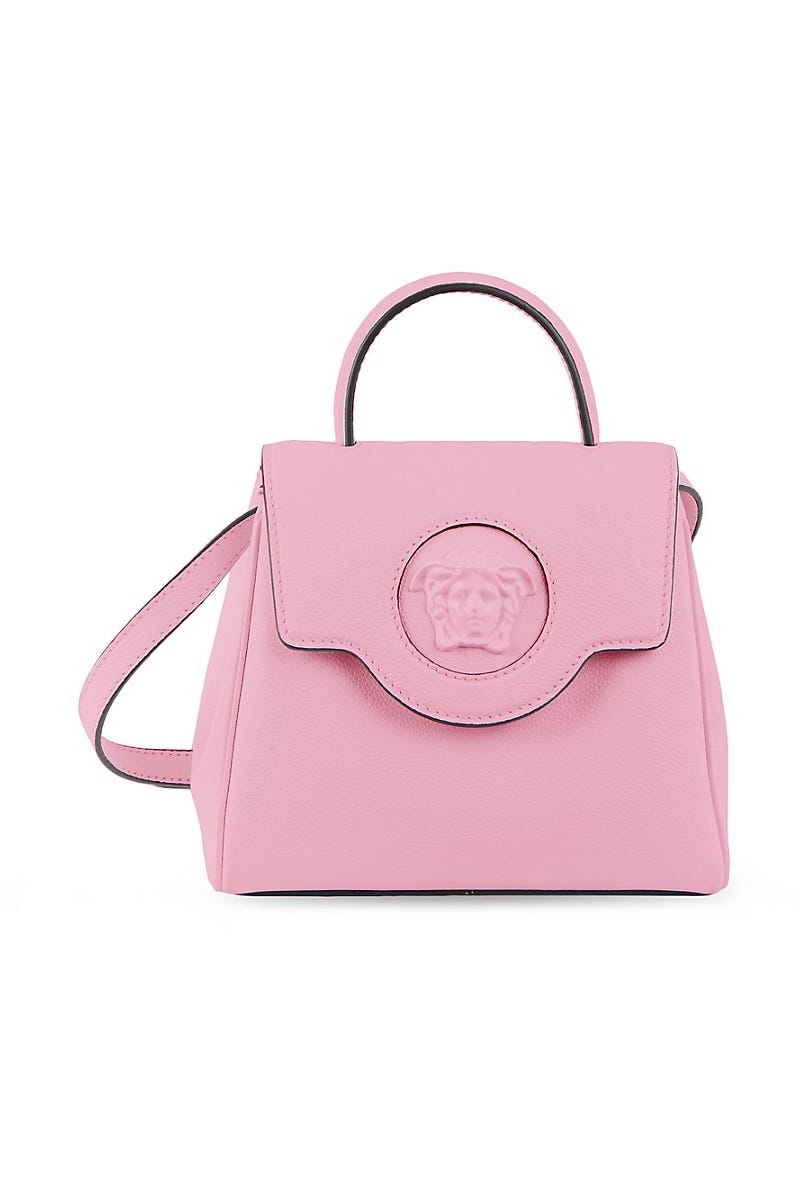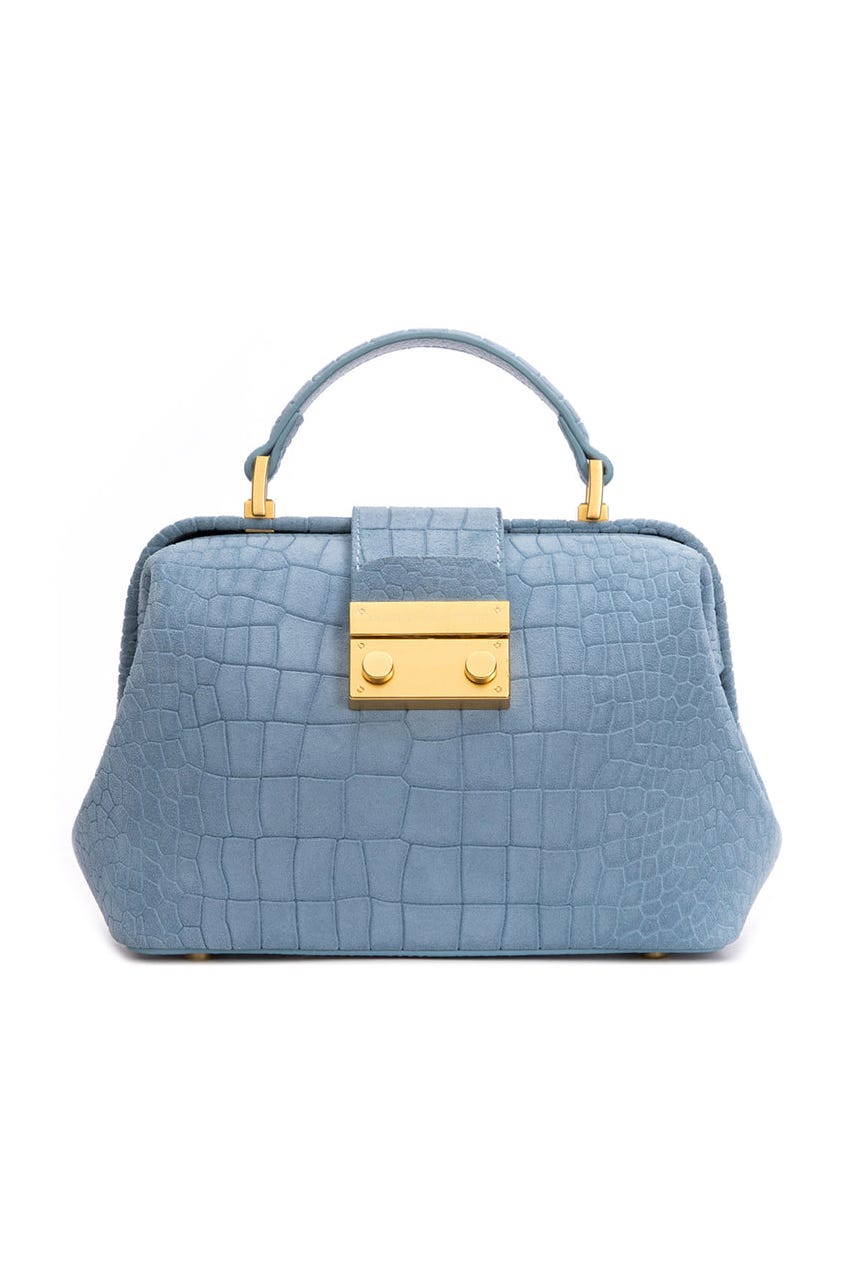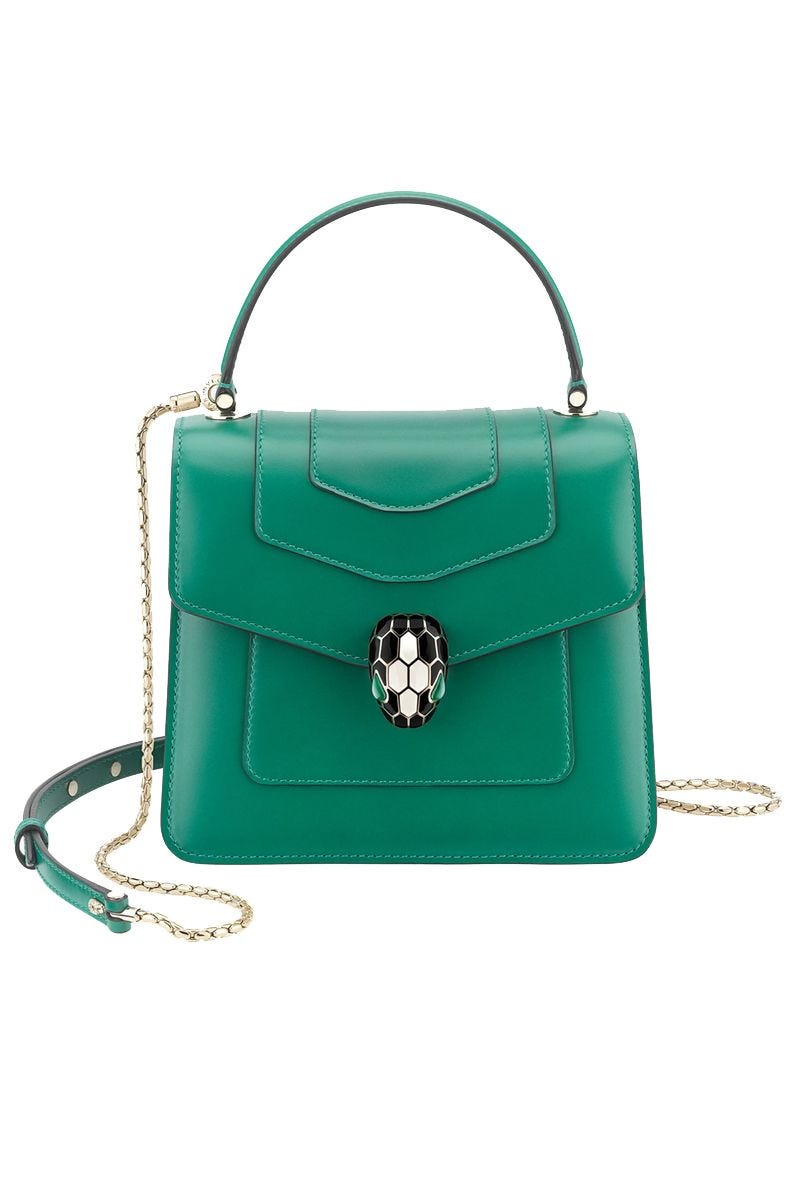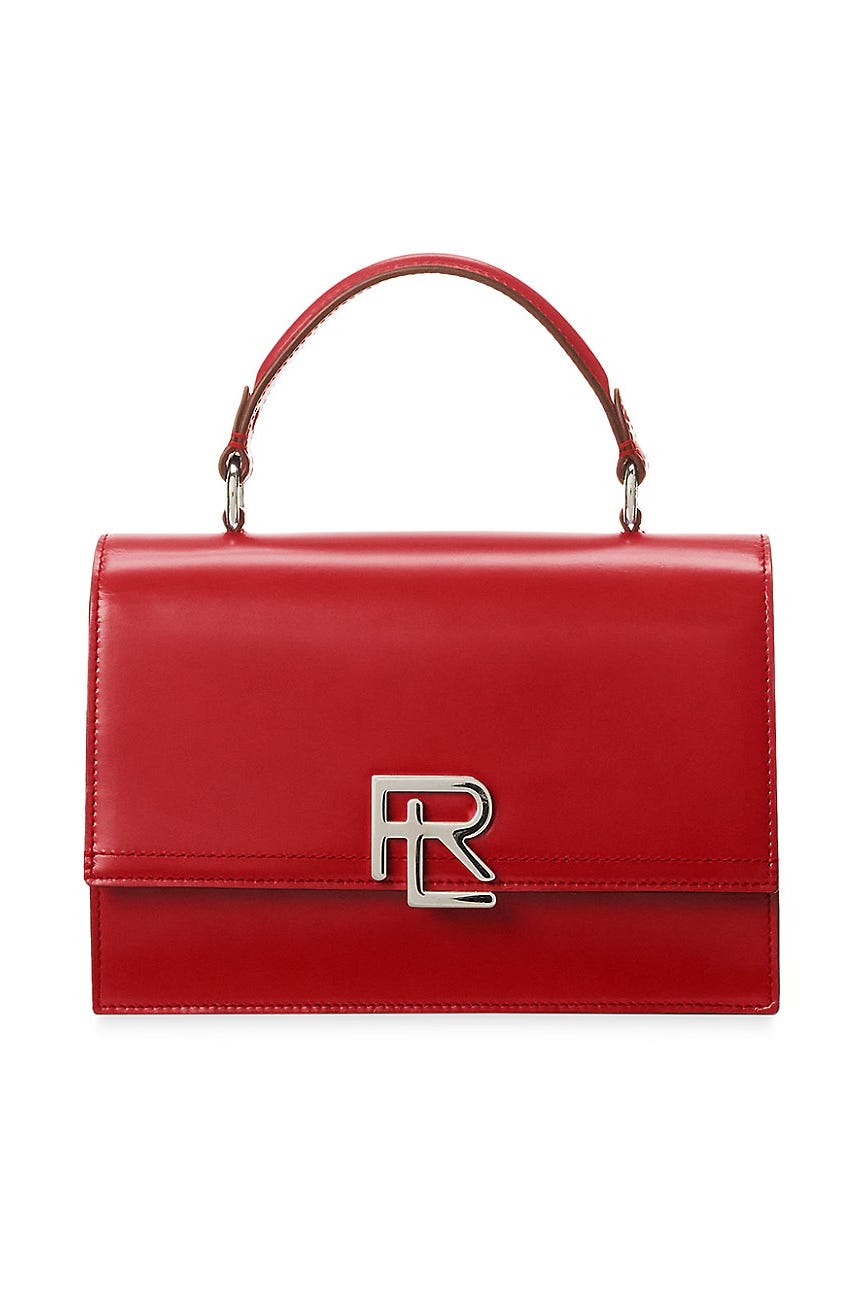 GET THE LOOK: Sheer Layers With Lightweight Parkas
I always like to be prepared when I walk out the door and onto the streets of New York City—especially during the spring, when the weather is unpredictable at best. These parkas are lightweight and functional, plus the coolest way to top off a neutral, layered look. It's sporty and easy.
The best part about this look? All the pieces are great wardrobe builders on their own and easily can be worn separately. I would wear this full look to the office, then take off a layer and add a collarless jacket for dinner in the evening.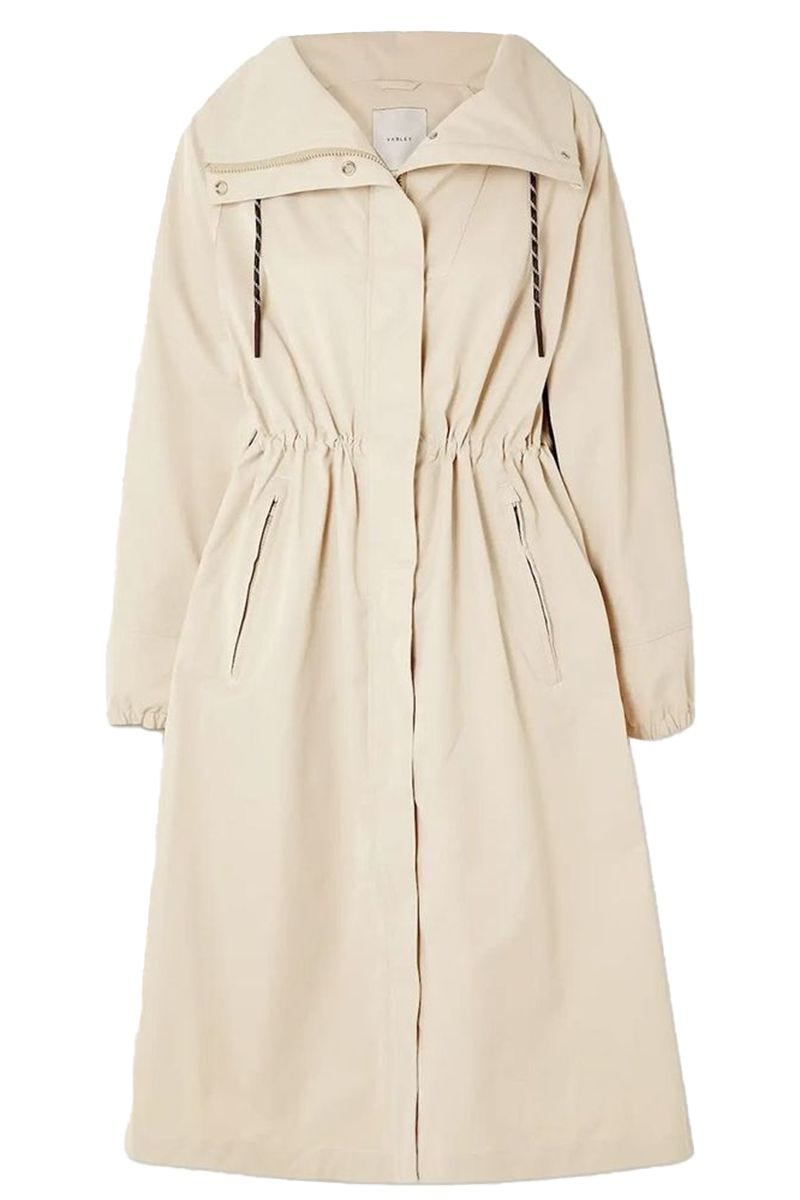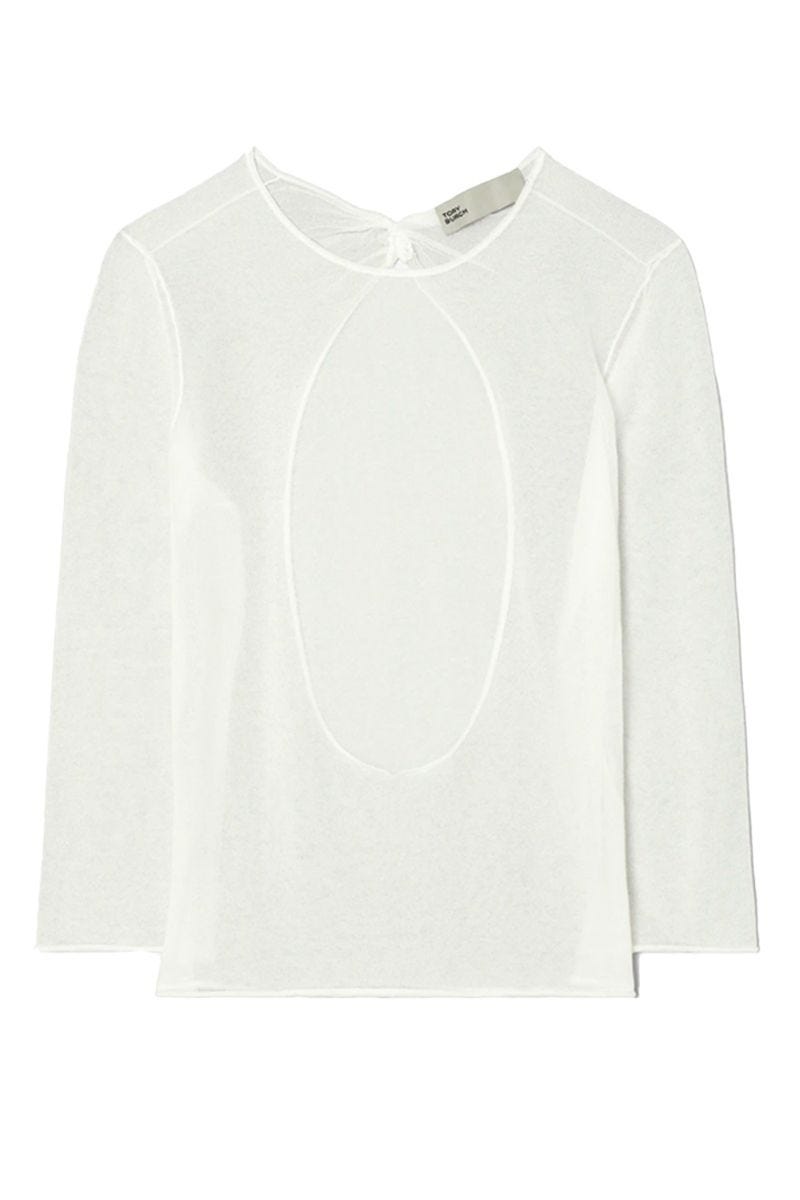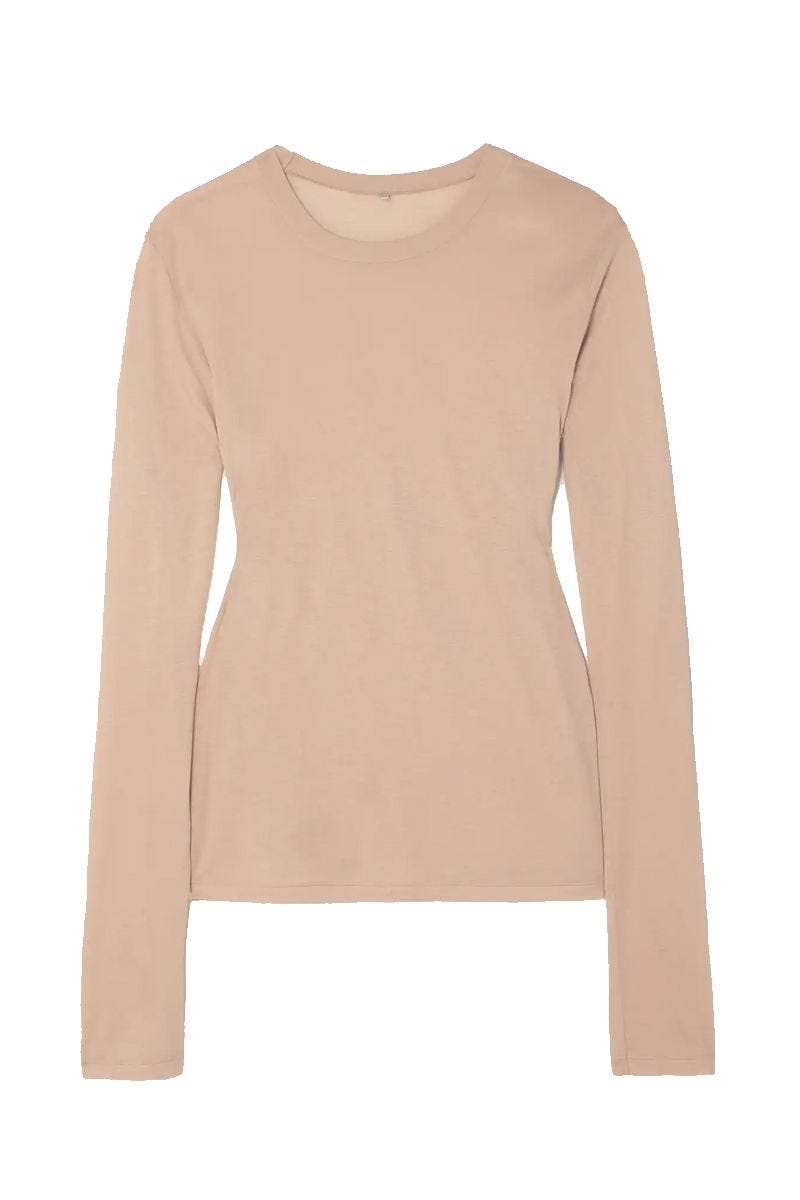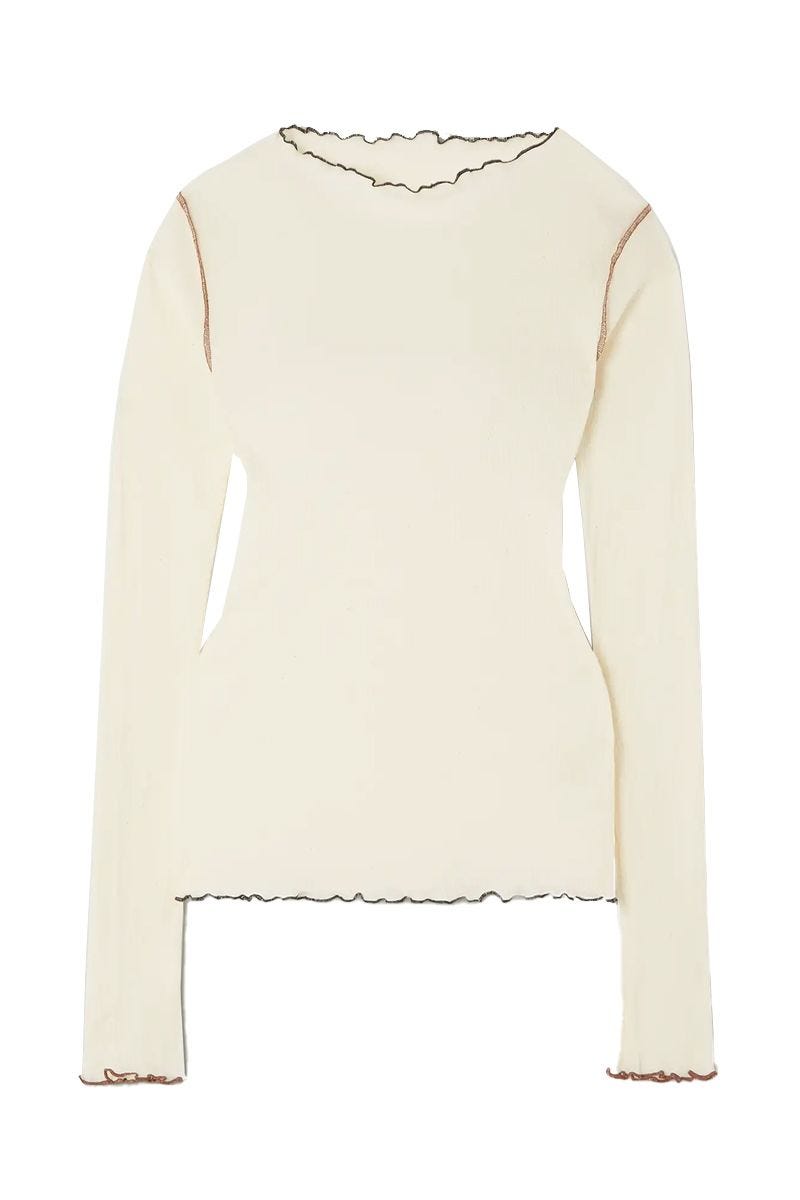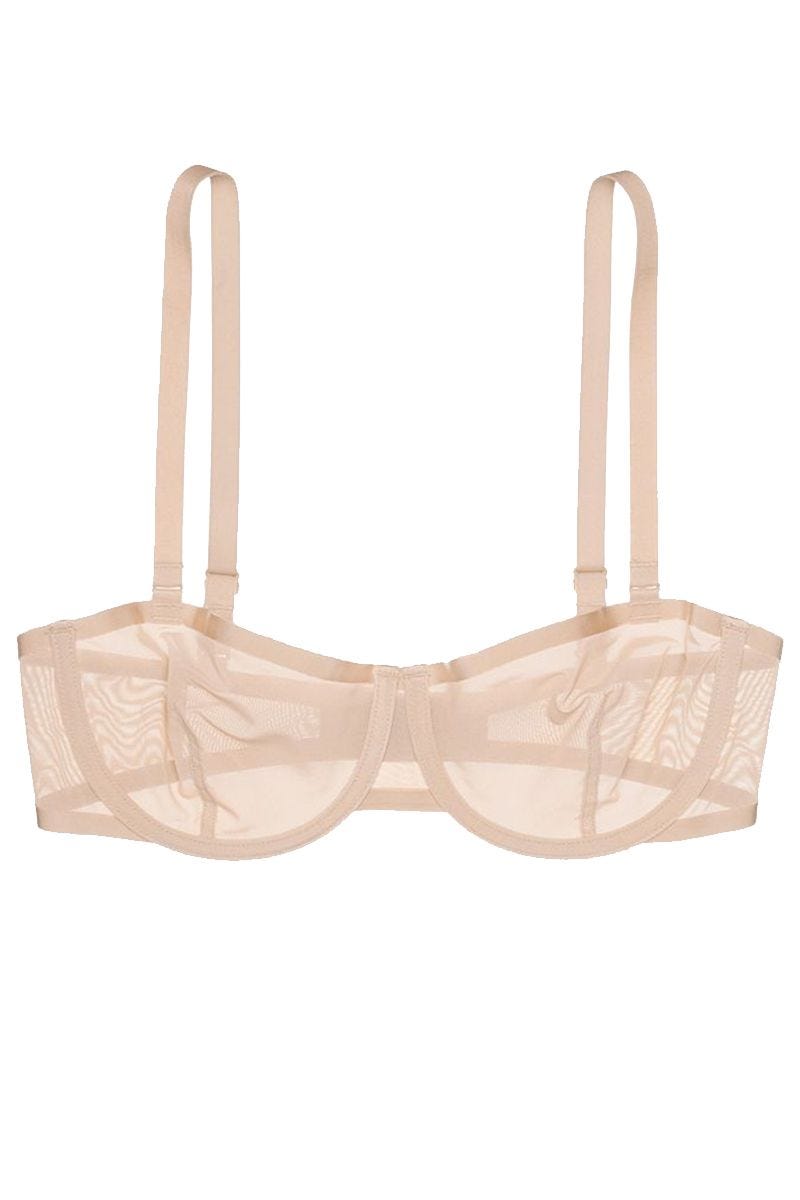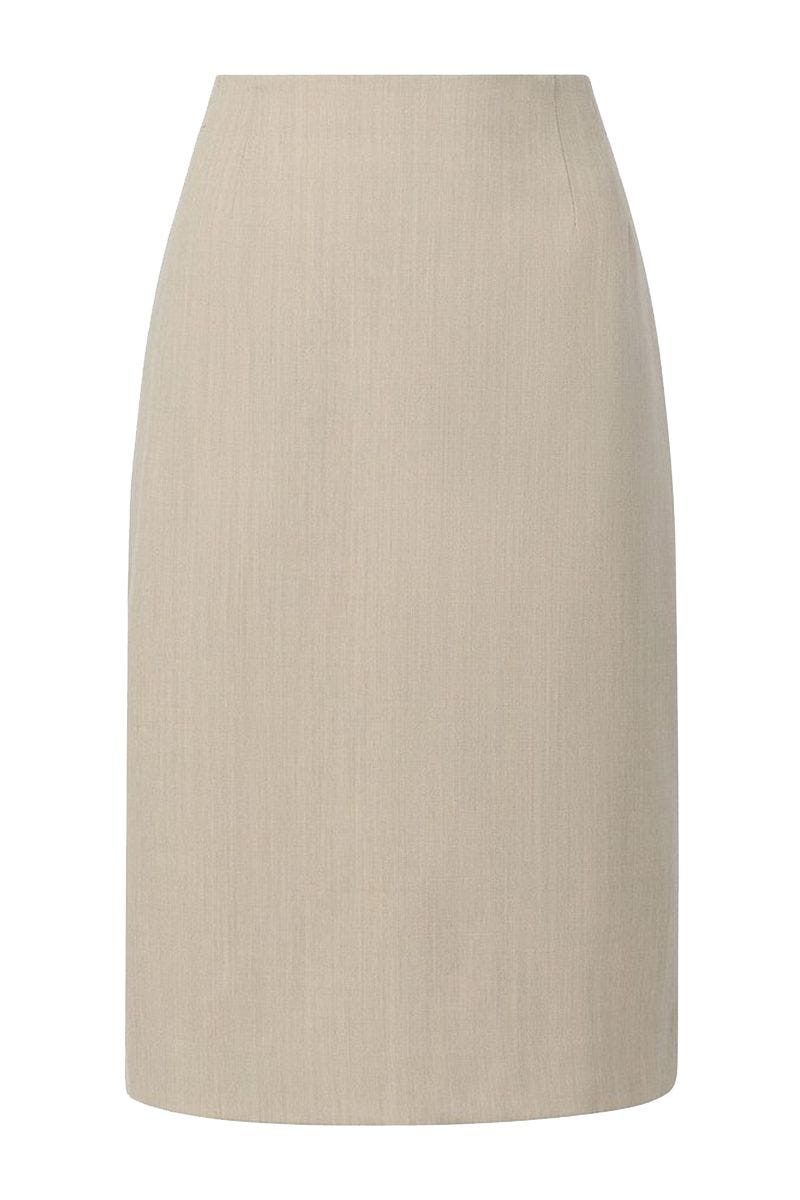 STYLING TIP: Gathering Power with T-Shirts and Brooches
Grey T-shirts have always been a wardrobe must-have, and finding the perfect one is really a scoop. My favourite versions are grey speckled cotton crew-necks in mid-weight cotton. They're so versatile, I can wear them with everything from black wide-leg trousers to midi skirts to vintage wash jeans (always with a pair of ballet flats, of course).
This spring, I love the idea of pulling out these tried-and-true basics and updating them with shimmering brooches. One styling approach I love is gathering the fabric at your waist and securing the brooch to one side of your torso. It's a simple way to elevate your favourite T-shirt.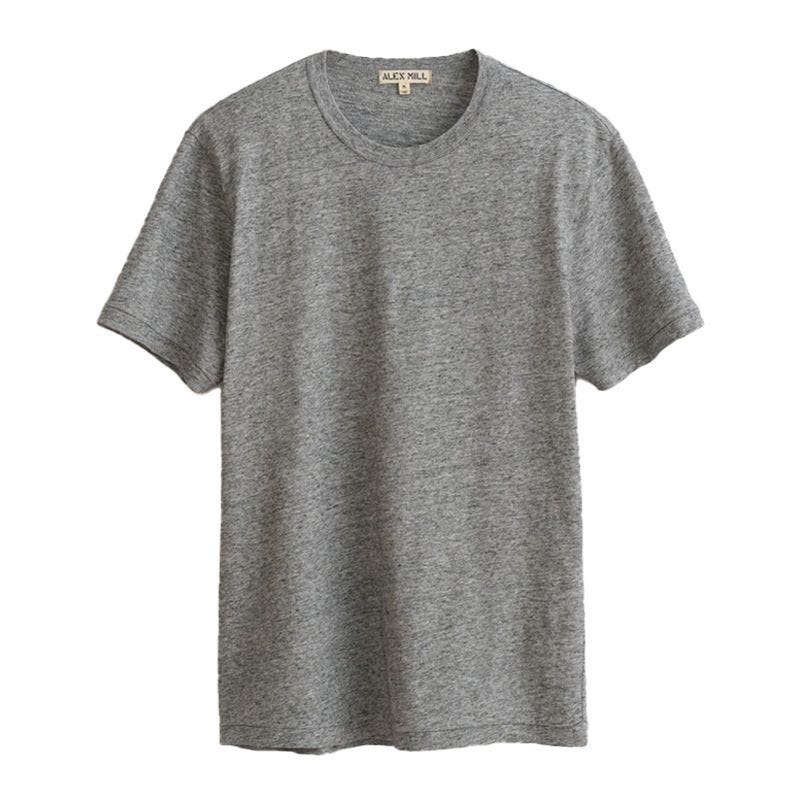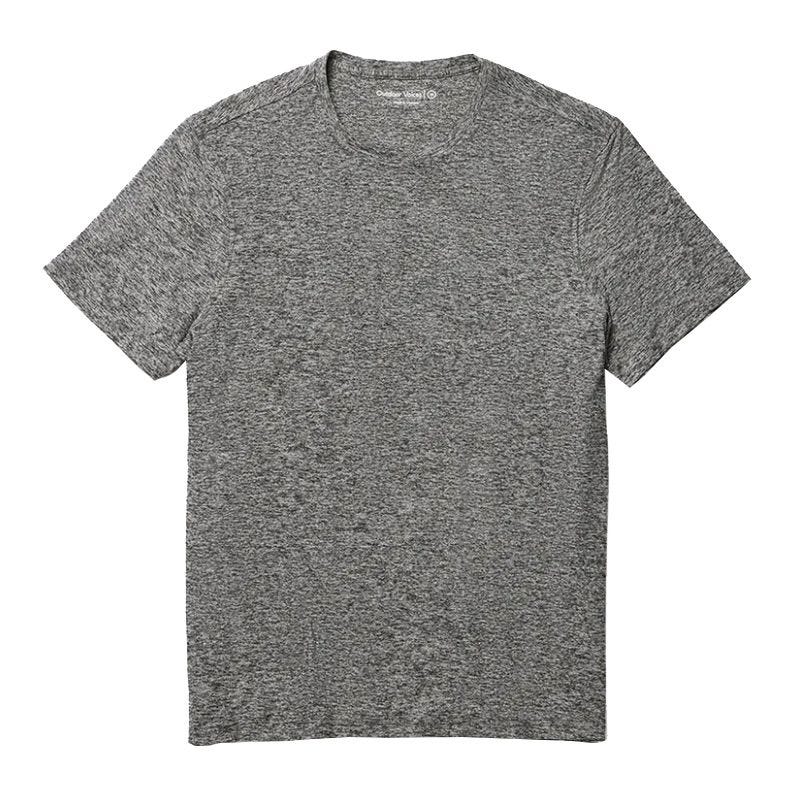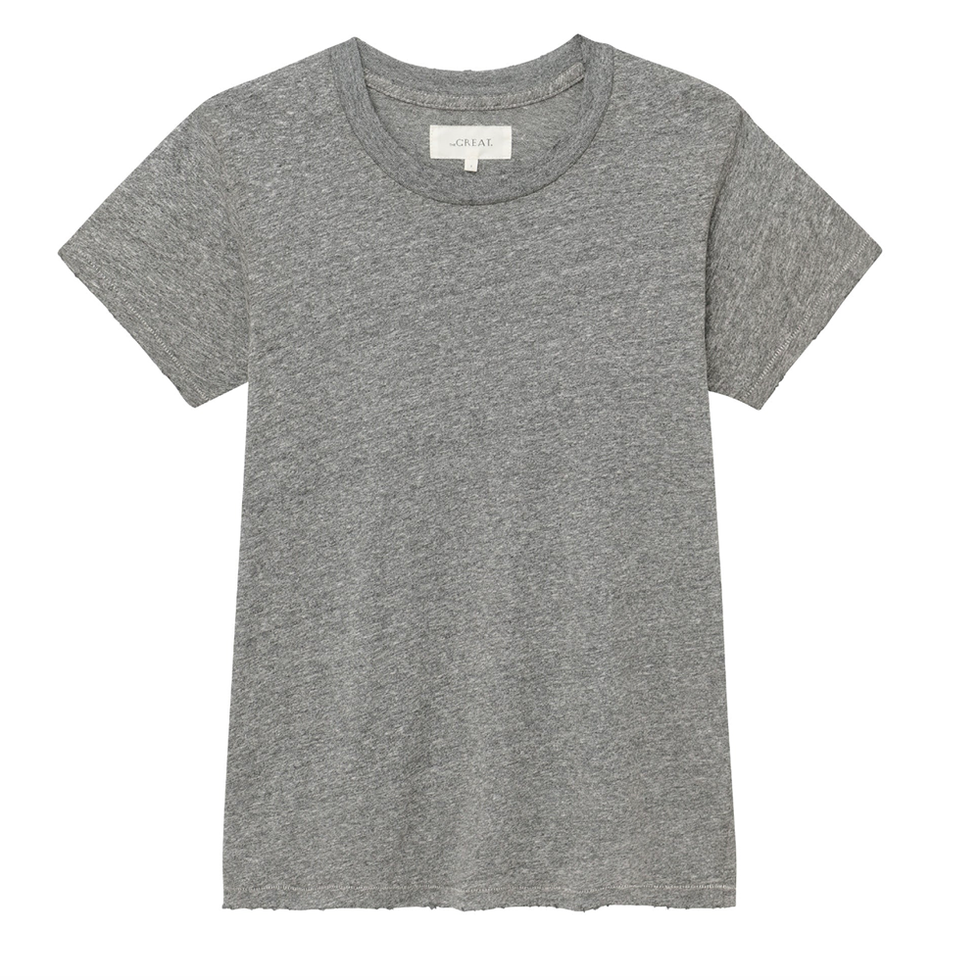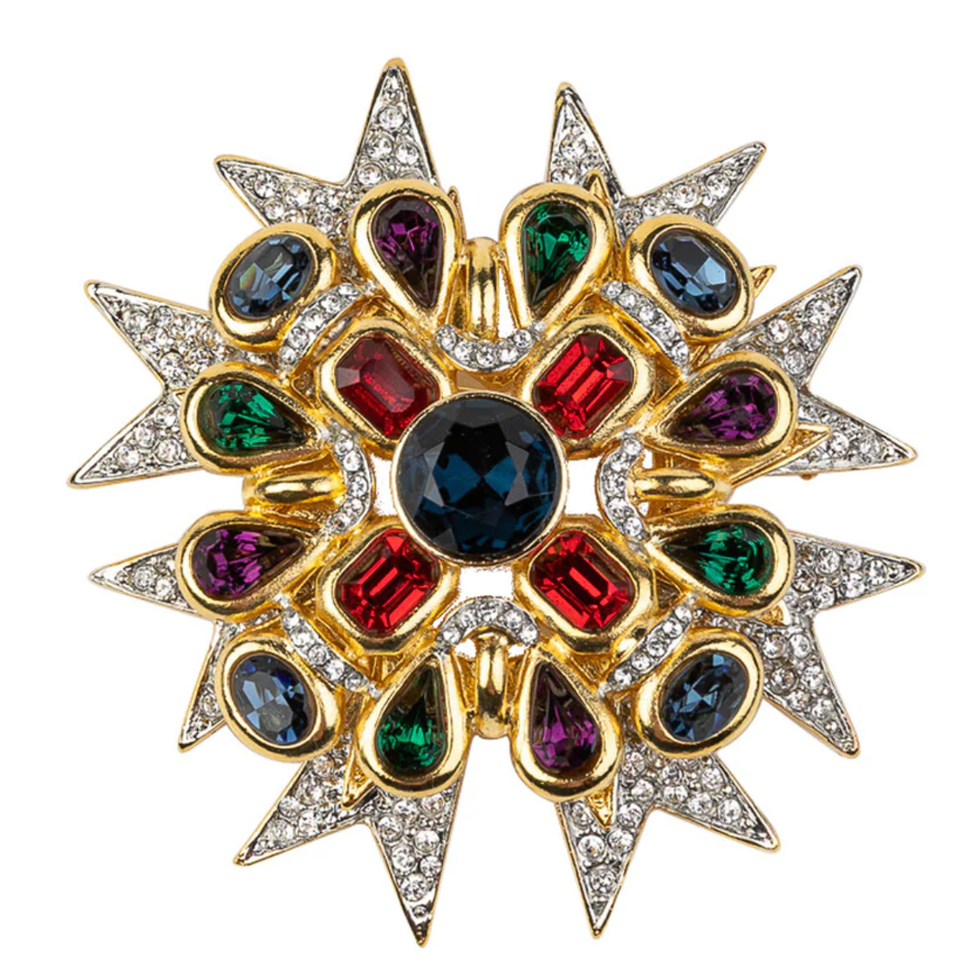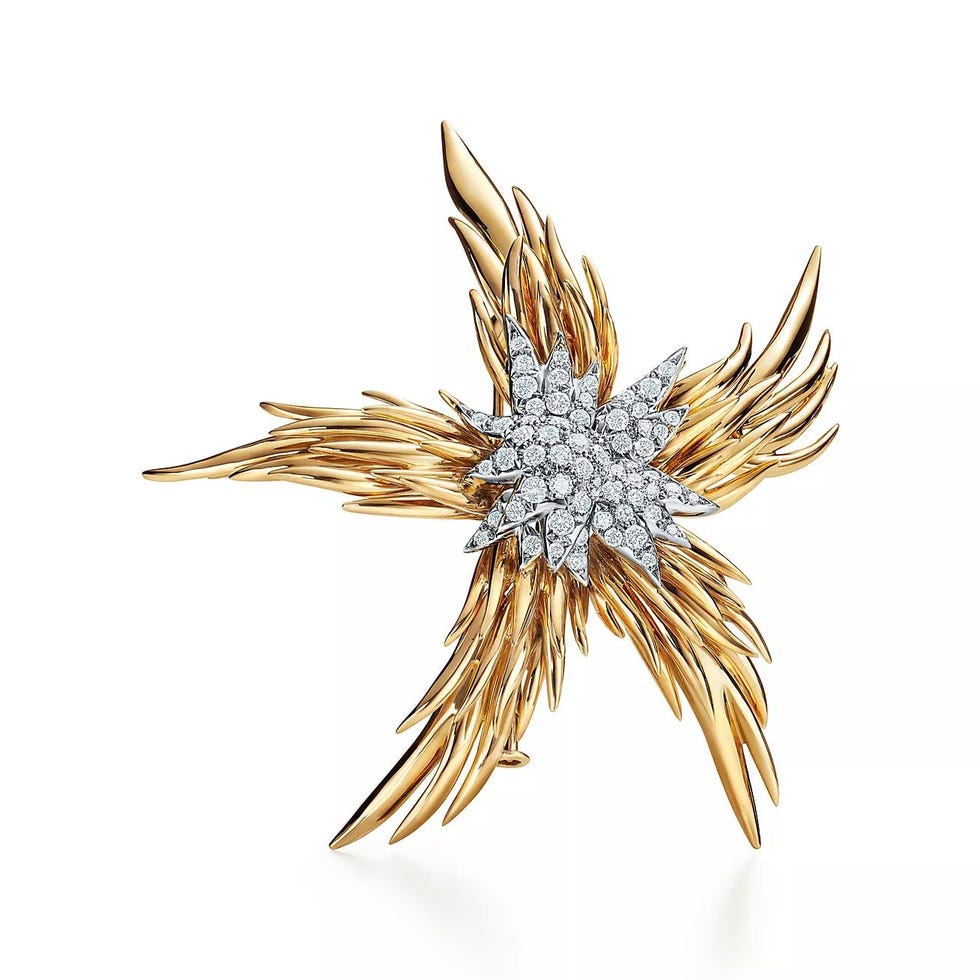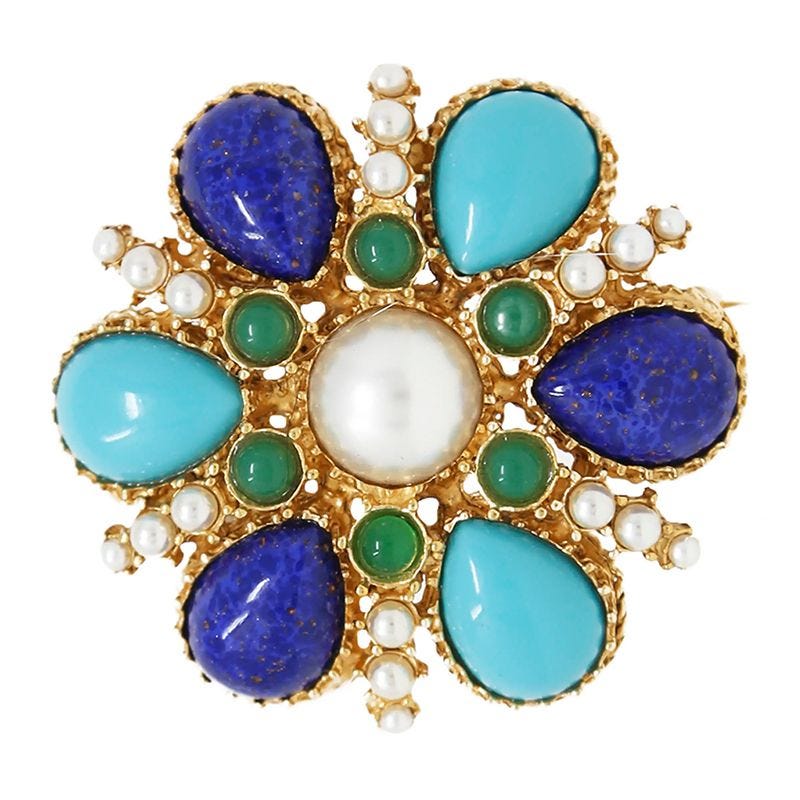 This article originally appeared in Harper's BAZAAR US.