When Rihanna debuted her baby bump for the first time, it was one of those core pop culture moments, where everyone remembers where they were when it happened. Standing under the arches of an overpass in Harlem, Rihanna posed in a bright vintage Chanel coat from the '90s, baggy jeans, and layered gold jewelry—her belly on full display. She instantly, with a single look, shifted people's perceptions of maternity style as they knew it.
"I think that over the last couple of years, maternity style has definitely evolved," says Jennifer Nisan, owner of luxury shopping company Front Row Live. "When I was pregnant 10 years ago, I ran to a maternity store, and I bought strictly maternity tops and pants." Bump-accommodating clothing has a reputation for being predictable, and often makes people feel as though they have to give up their personal style. For years, the "expecting" section was often filled with different coloured leggings and ultra-baggy jumpsuits, so it's understandable if your sartorial creativity feels stunted.
But, as Rihanna has shown and Nisan points out, the trend cycle has once again made its way around, and more pregnant people are dressing in unconventional styles: "A new era of maternity dressing has definitely made its mark," says Nisan. "Women all over are wearing non-maternity clothes and sizing up in them to fit comfortably, allowing them to stay true to their style and dress up their bump however they please!"
If you're looking to approach your pregnancy like Rihanna, Nisan suggests picking out a black, body-con midi dress to accentuate your bump rather than dressing around it. Below, find four unconventional maternity styles and the exact pieces needed to pull the looks off.
Related article: The Sheer Joy Of Rihanna's Maternity Style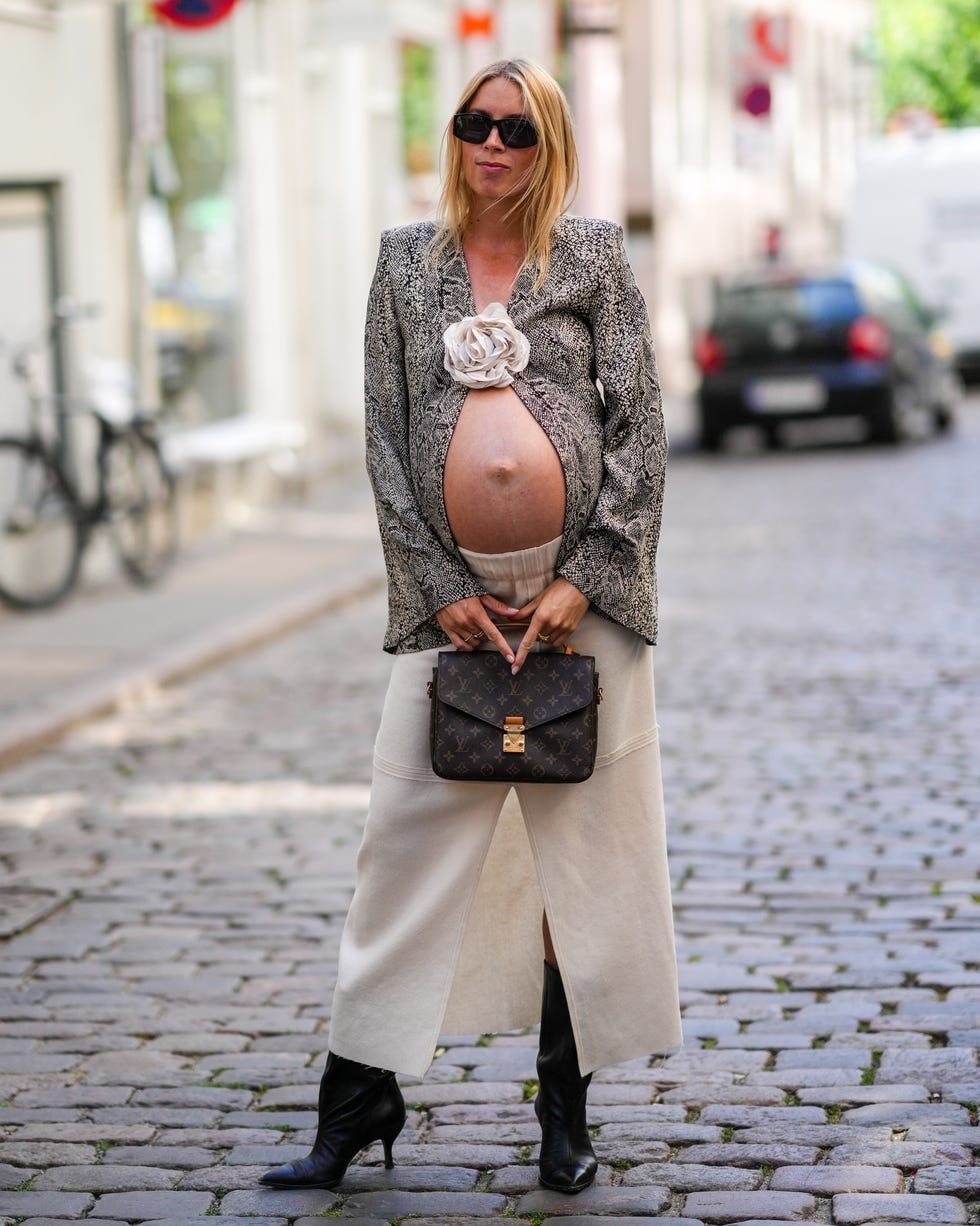 Unbuttoned and Unbothered
One of the evergreen uniforms for spring is comprised of three things: a breezy button-up, a midi skirt, and rosettes. Craft a playful outfit by buttoning only at the top of your bump and exposing your entire midriff. If you prefer a bit more modesty, consider a large, rose brooch to pin the shirt together.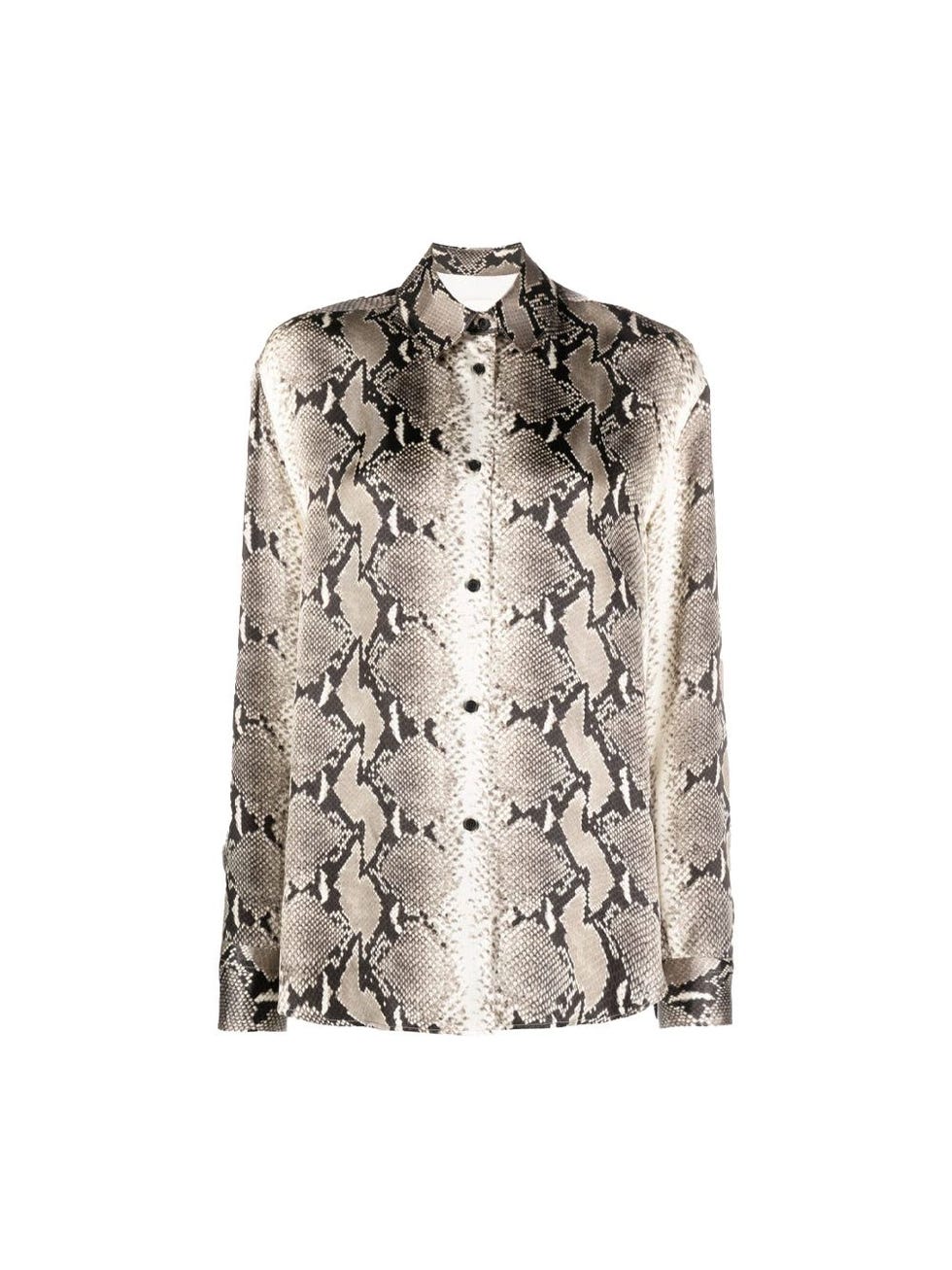 Khaite The Argo Top
This snake print top from Khaite has a relaxed fit that can conceal a bump, or can be easily unbuttoned when you're ready to bare it all.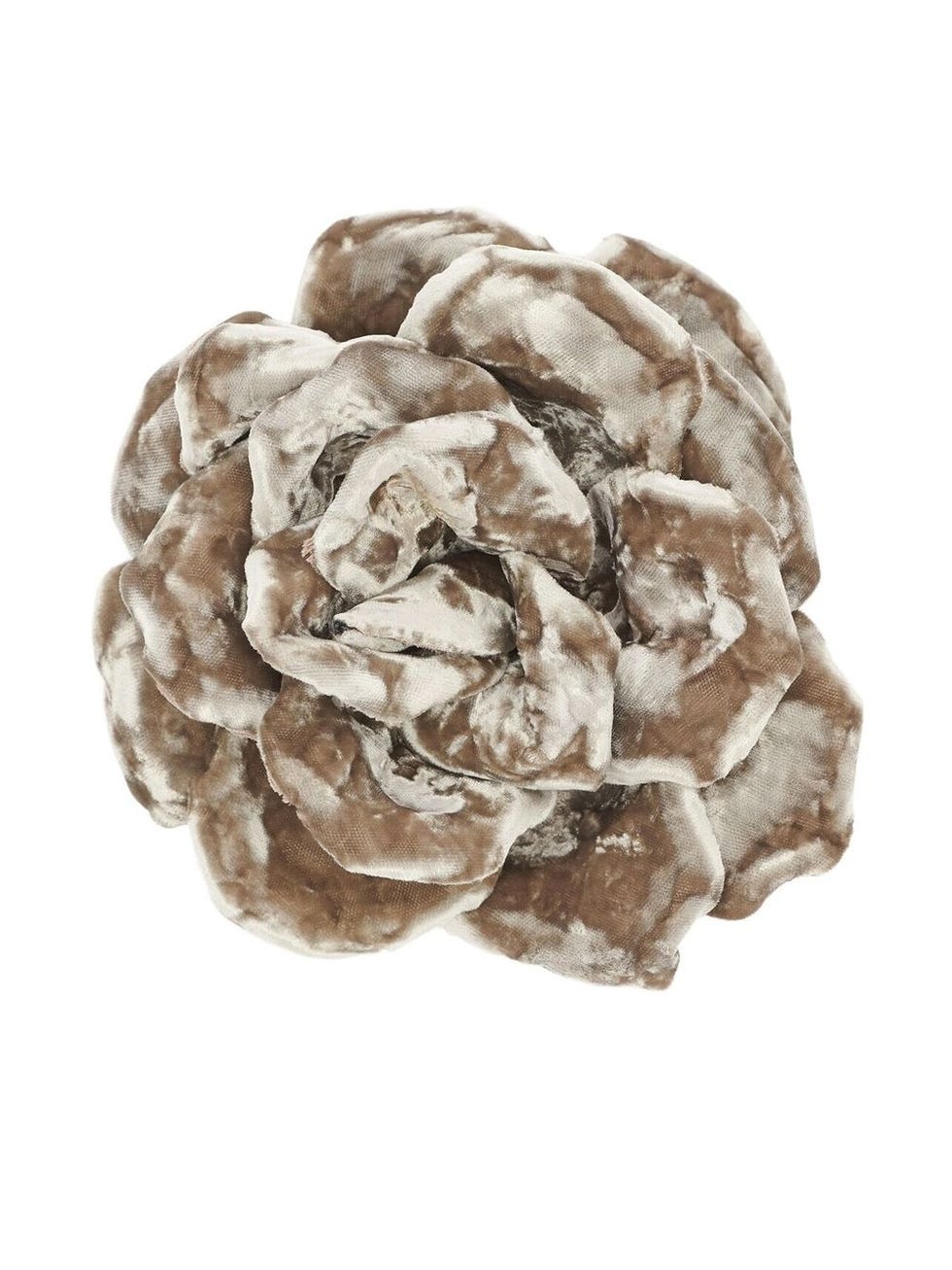 Saint Laurent Rose Velour-Silk Brooch
Rose brooches and chokers are the It accessory taking over social media. If you're not so big on floral prints for the season, this velour-silk brooch proves a less predictable alternative.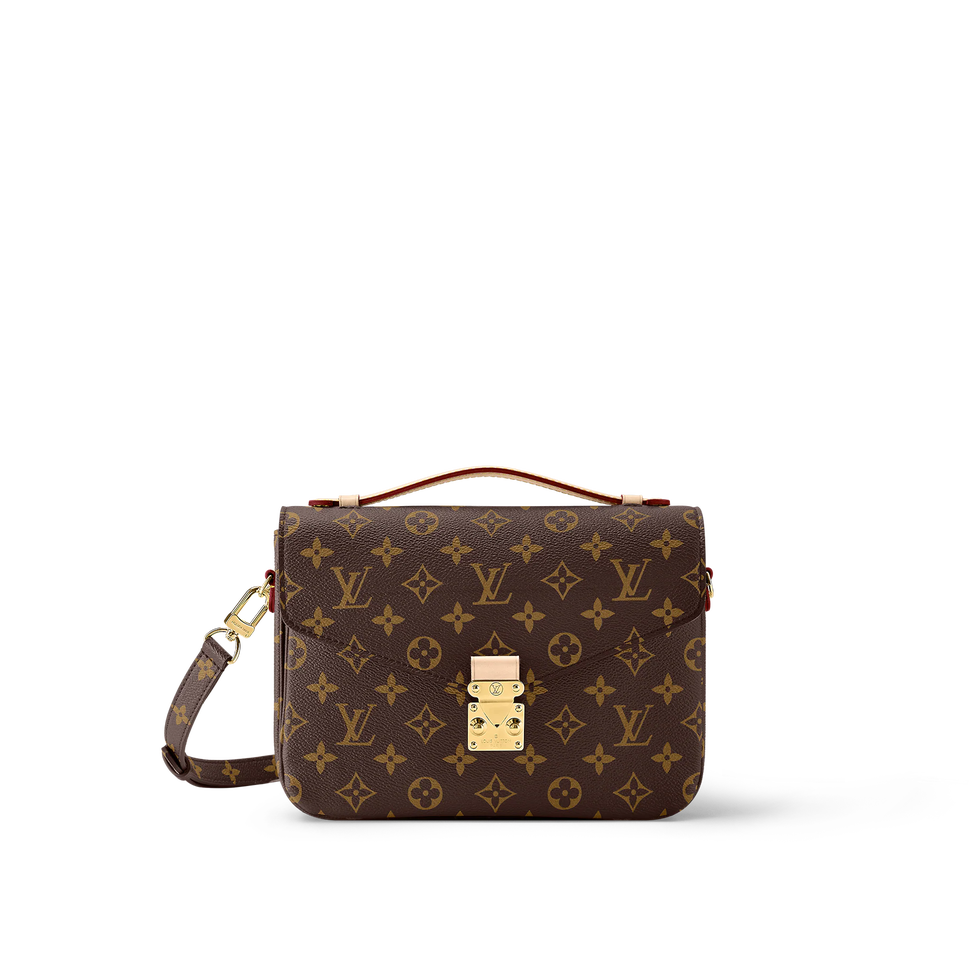 Louis Vuitton Pochette Métis
A classic, monogram Louis Vuitton bag is a forever favorite, and this Pochette Métis is the perfect size for the warm weather: not too heavy, but still roomy enough to carry around your essentials. Plus, how cute would it look next to a Neverfull-turned-diaper-bag?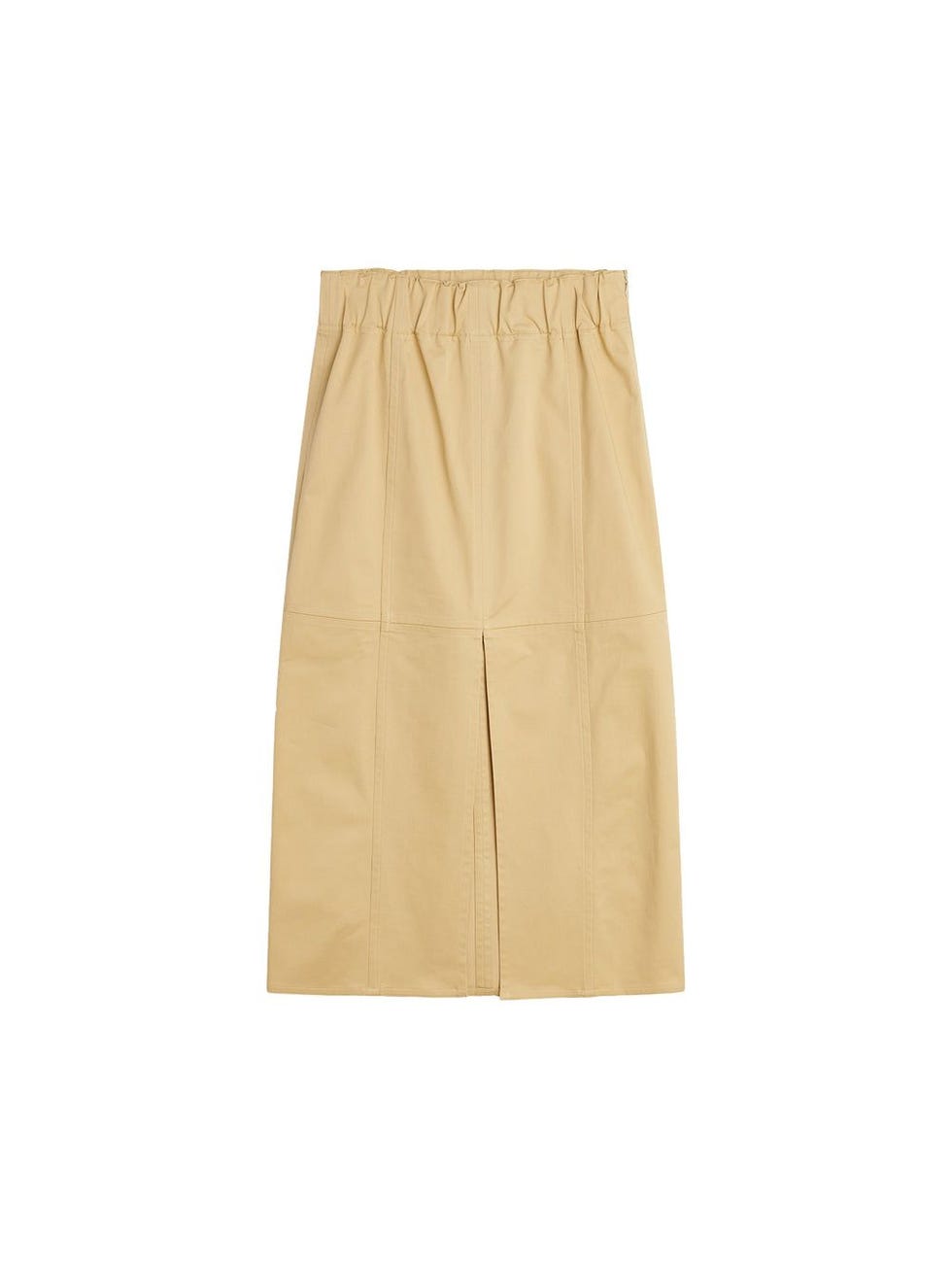 By Malene Birger Fabellie Midi Skirt
This split-hemline skirt is a neutral dream. Its relaxed silhouette and elastic waistband are ideal for those warmer days.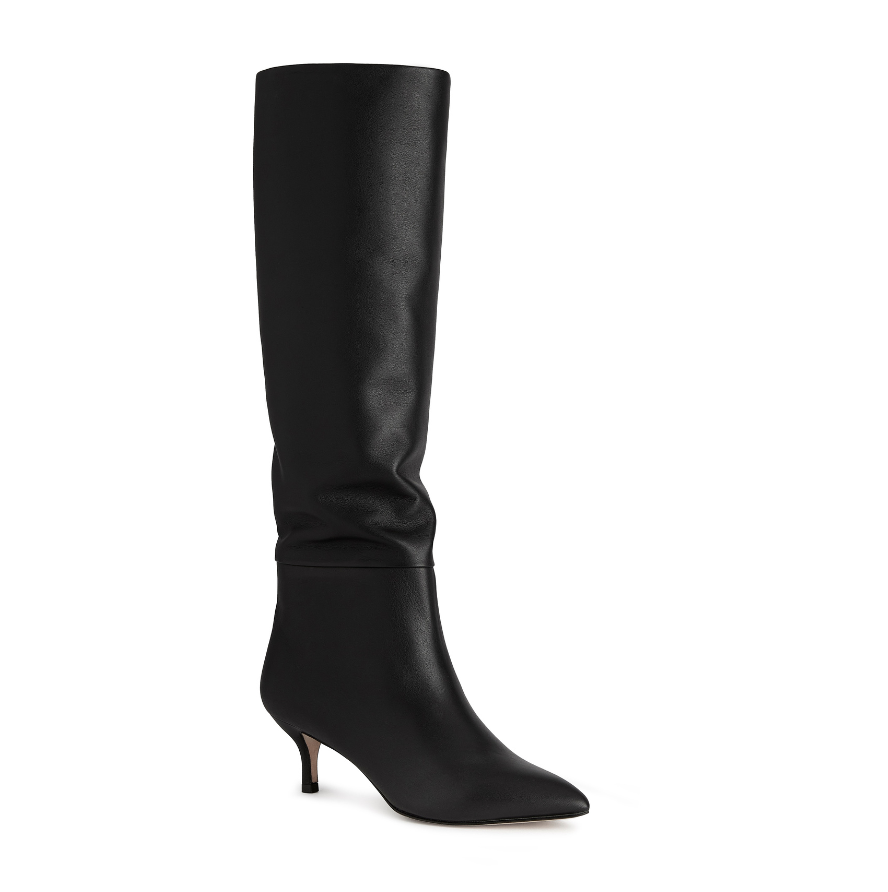 Neil J. Rodgers Eva Slouch Boot
These slouchy, kitten heel boots from Neil J. Rodgers are just as sleek as a pair of slingbacks but far more comfortable.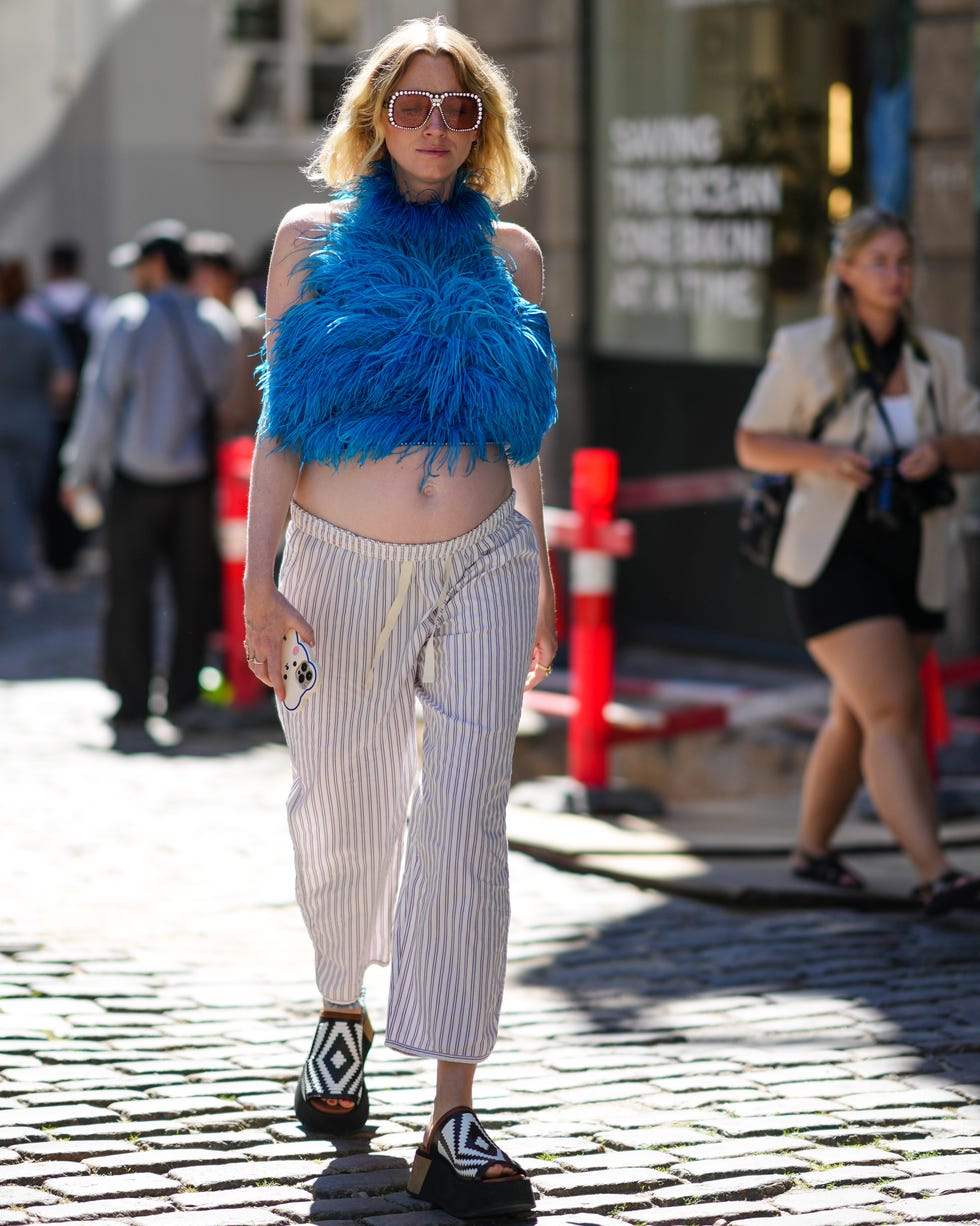 Feather Your Nest
If they're going to call it a nesting period, then you might as well add some feathers to your outfit. Building your look around a feathered statement piece is often easier than you think too, since it'll make any pairing of wardrobe essentials feel adventurous.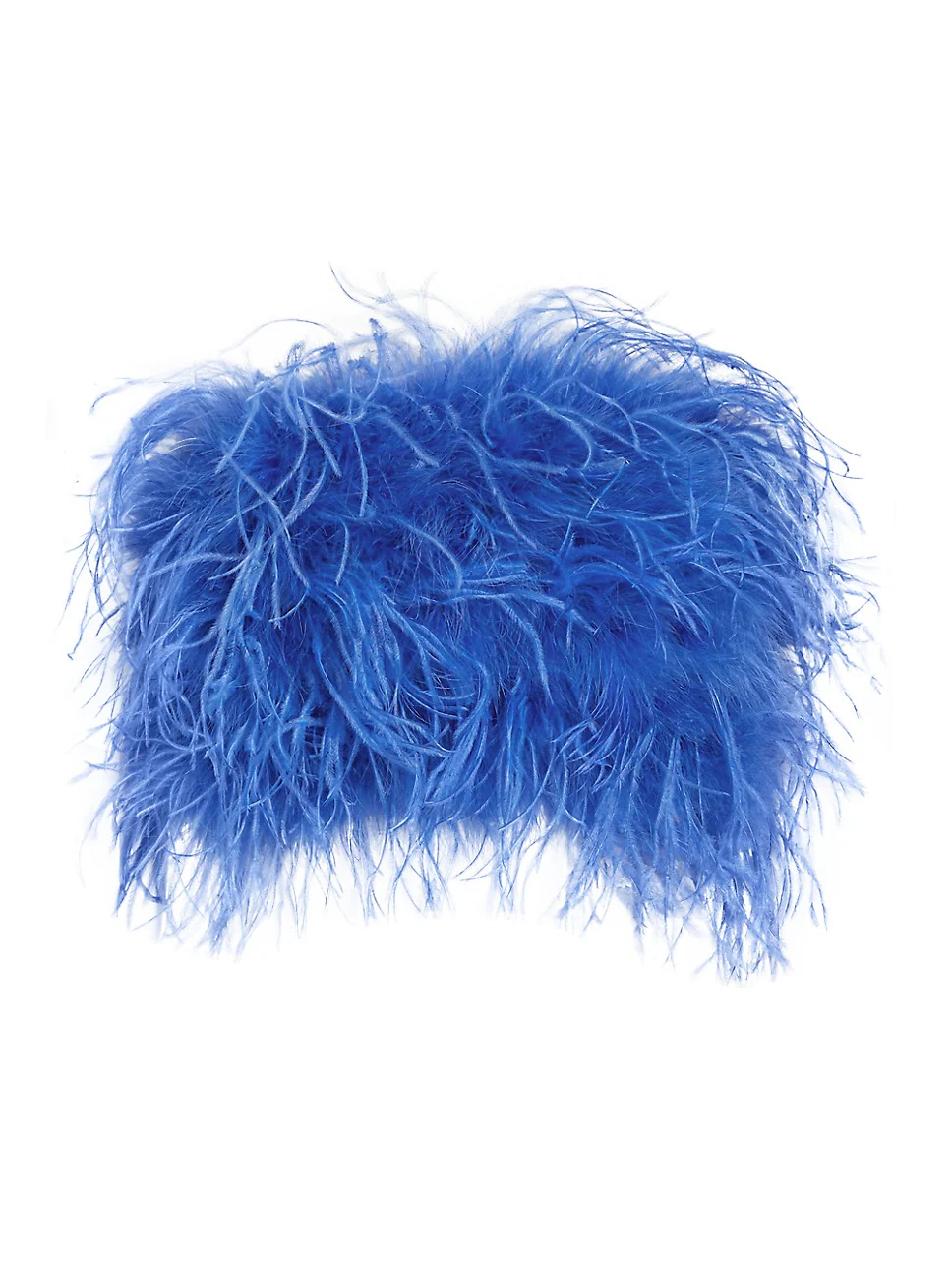 LAMARQUE Zaina Feather Bustier Top – Cobalt
Lamarque's blue feather bustier top is eye-catching, unique, and playful—making it the perfect crop top to draw attention to yourself and your built-in plus one.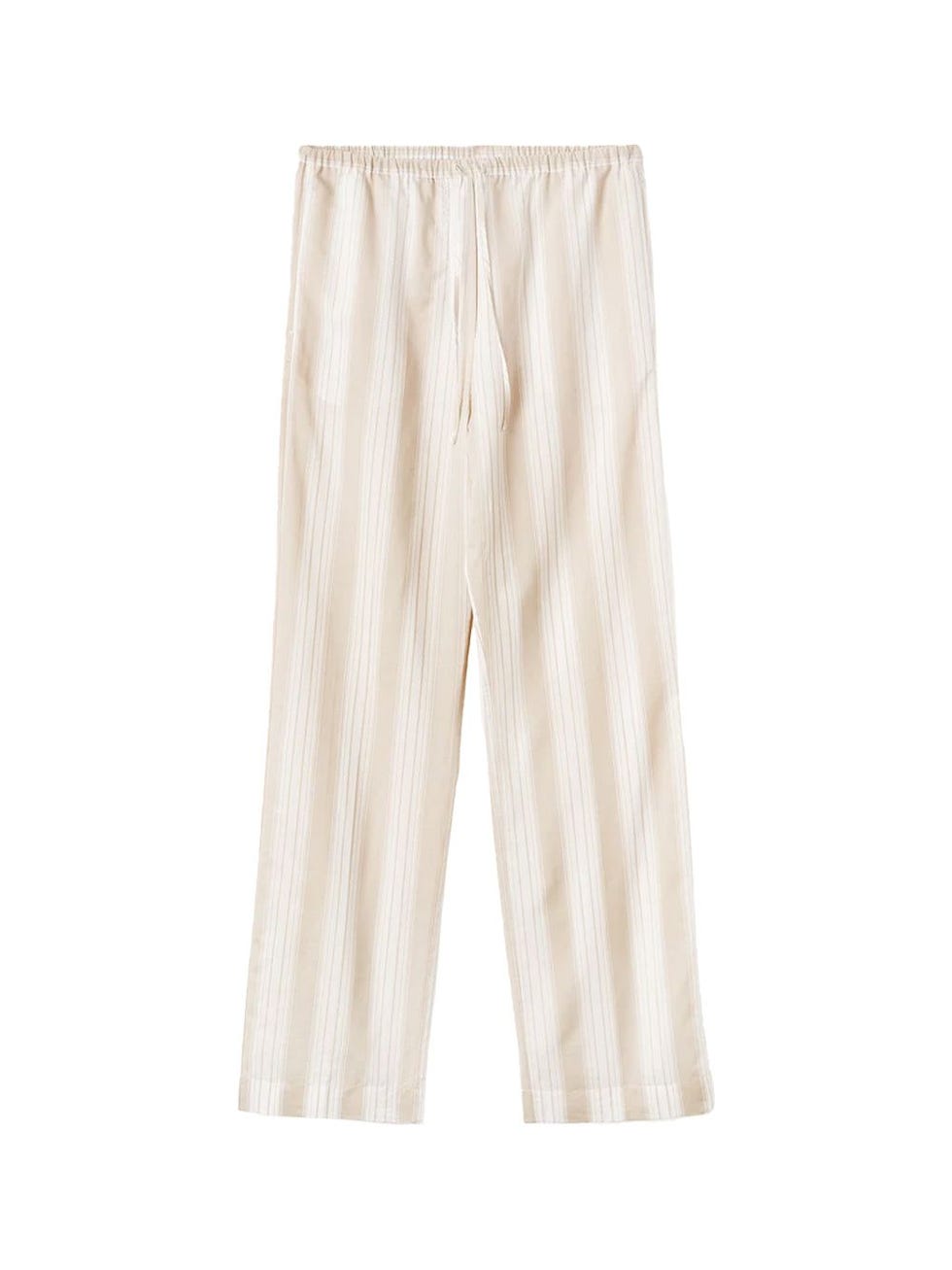 Totême Press-Creased Drawstring Trousers
These trousers are made of a lightweight, cotton-silk blend that you'll want to wear all spring and summer.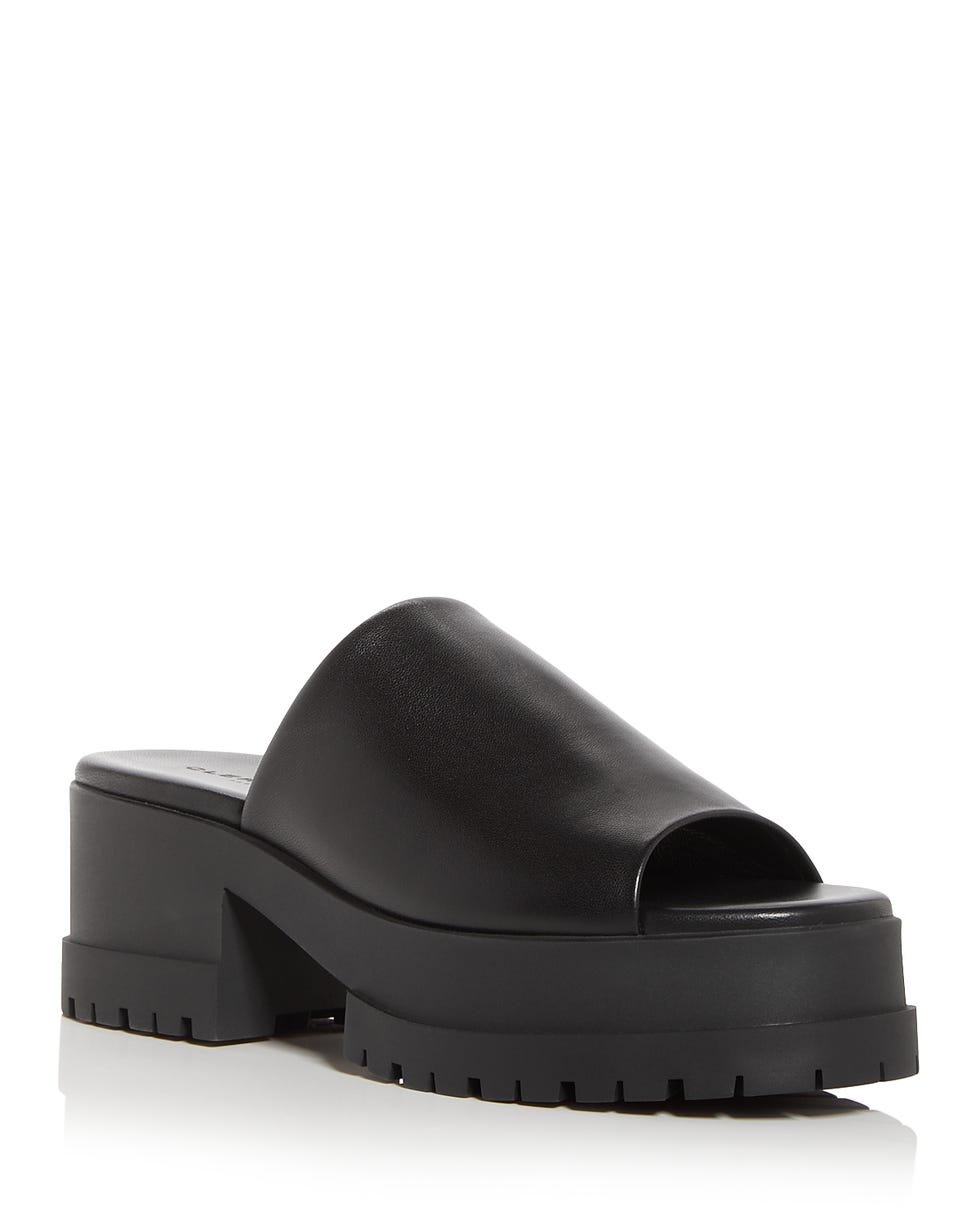 Clergerie Wiam Platform Slide Sandals
Platforms are arguably the most comfortable heel options out there, and these black slides from Clergerie are easy to slide into when you're on the go.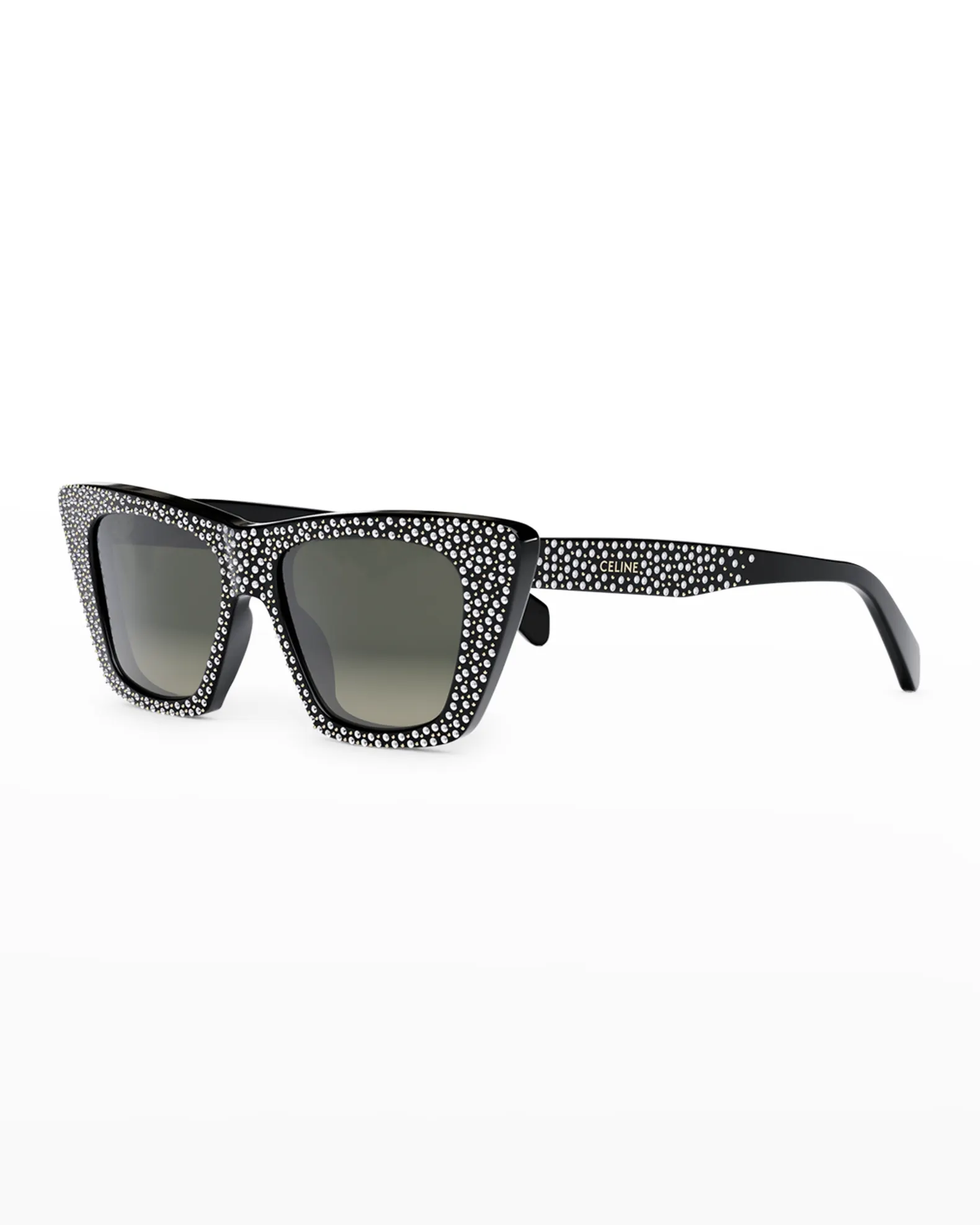 Celine Crystal Embellished Acetate Cat-Eye Sunglasses
What's an outfit without a little sparkle? Crystal-embellished and cat-eye, these black sunglasses will glam up your look.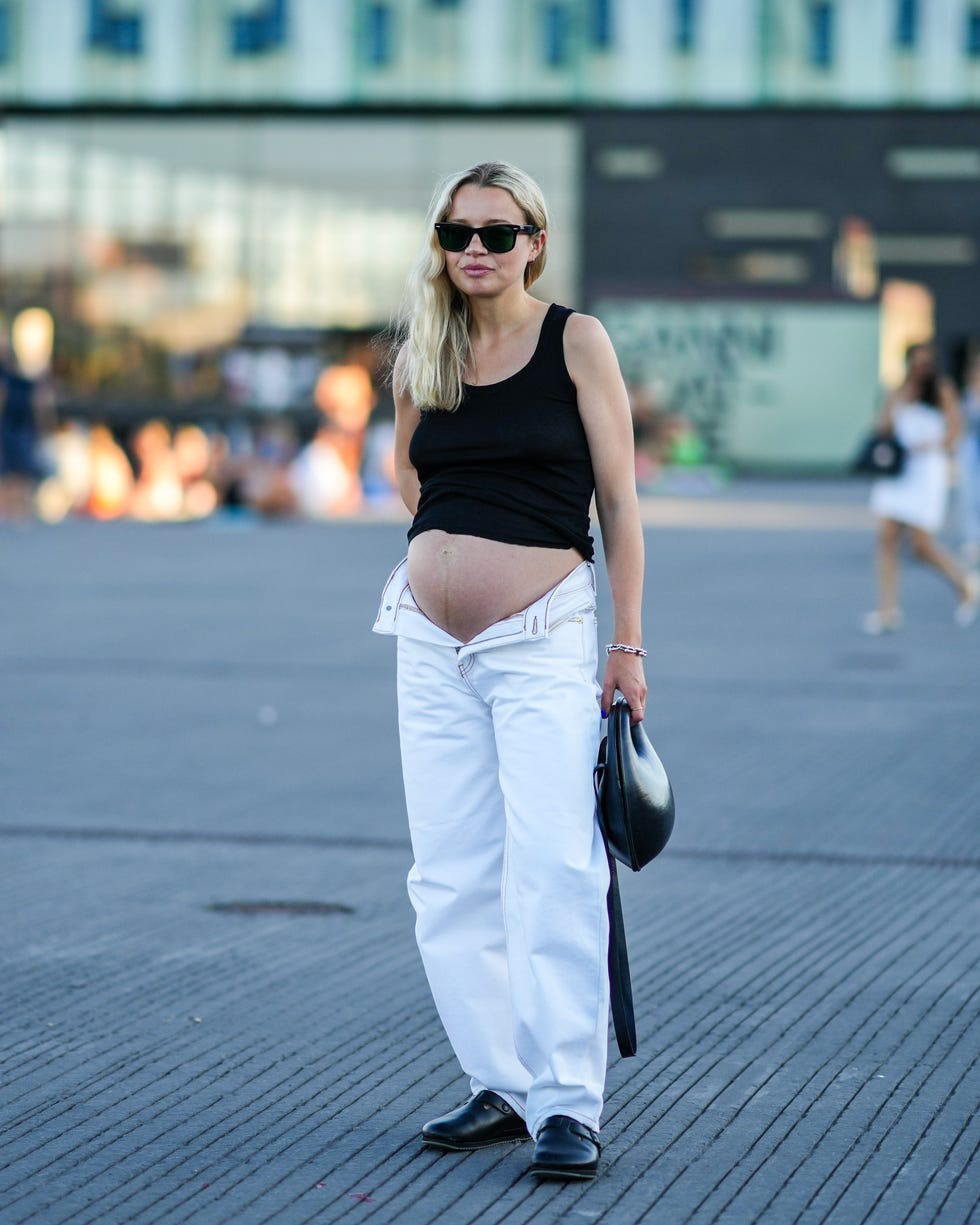 Less Is More
The minimalist aesthetic and pregnancy have always paired well together. With so much going on in your personal life, the concept of "less is more" suddenly feels extremely appealing. Just throw together some basics, unbutton, and you've got a Rihanna inspired look that took seconds to put together.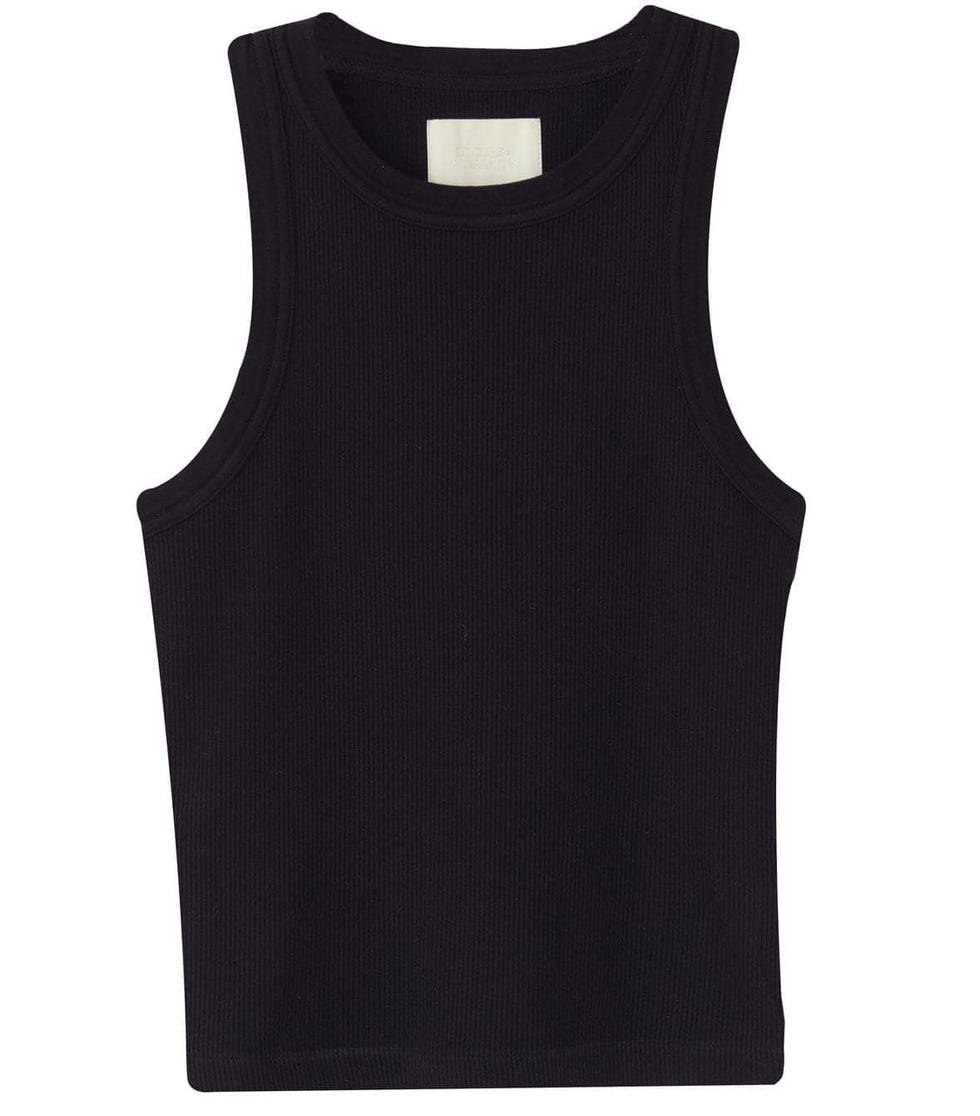 Citizens of Humanity Isabel Rib Tank
You can never have too many black tank tops. With the endless layering possibilities, you'll be so happy you added this Citizens of Humanity rib-knit to your bag.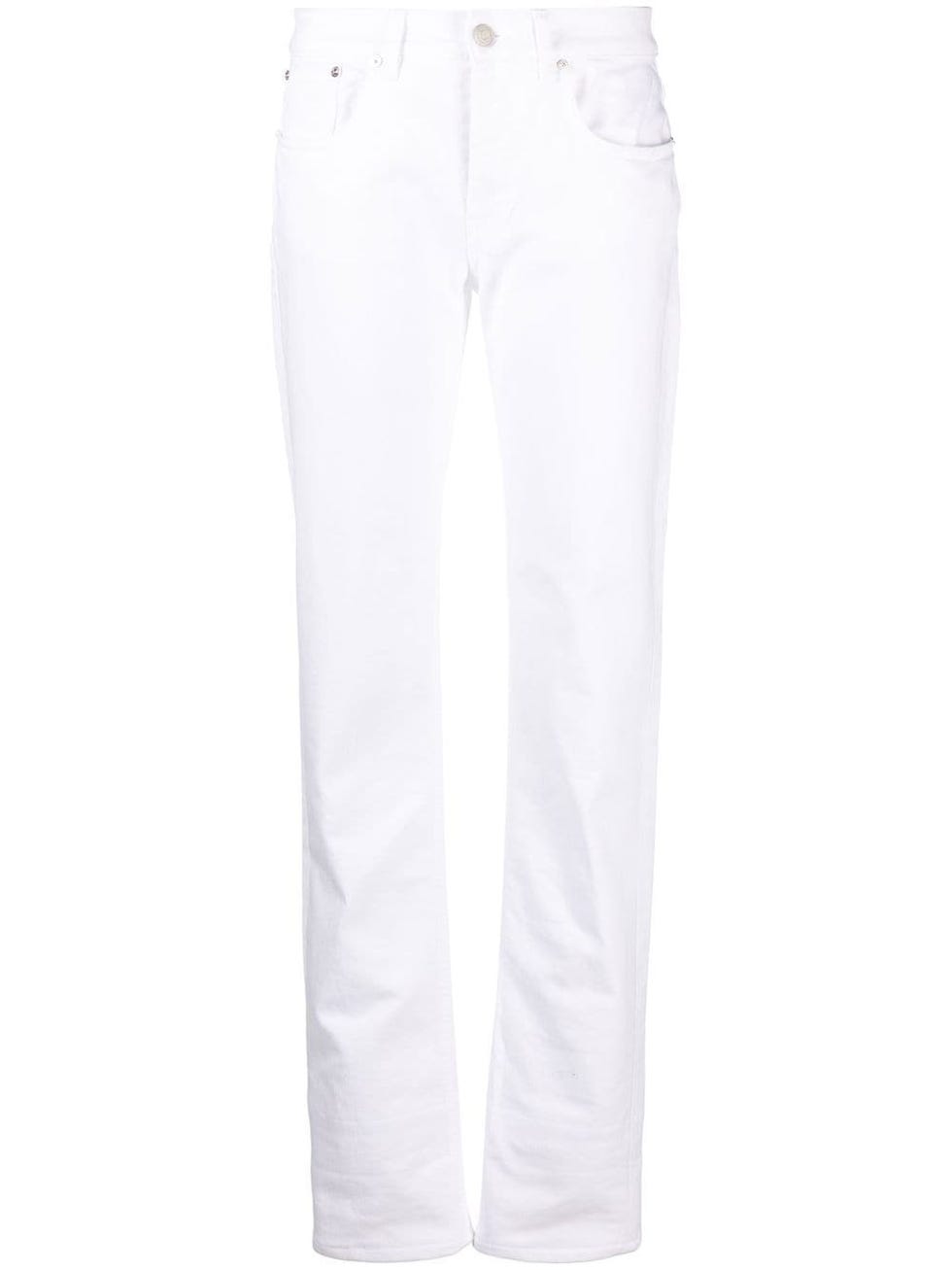 Missoni Straight-Leg Jeans
White, straight-leg jeans are a true spring and summertime staple. If you're a proponent of the little-top, big-pant look, you'll love the '90s silhouette from Missoni.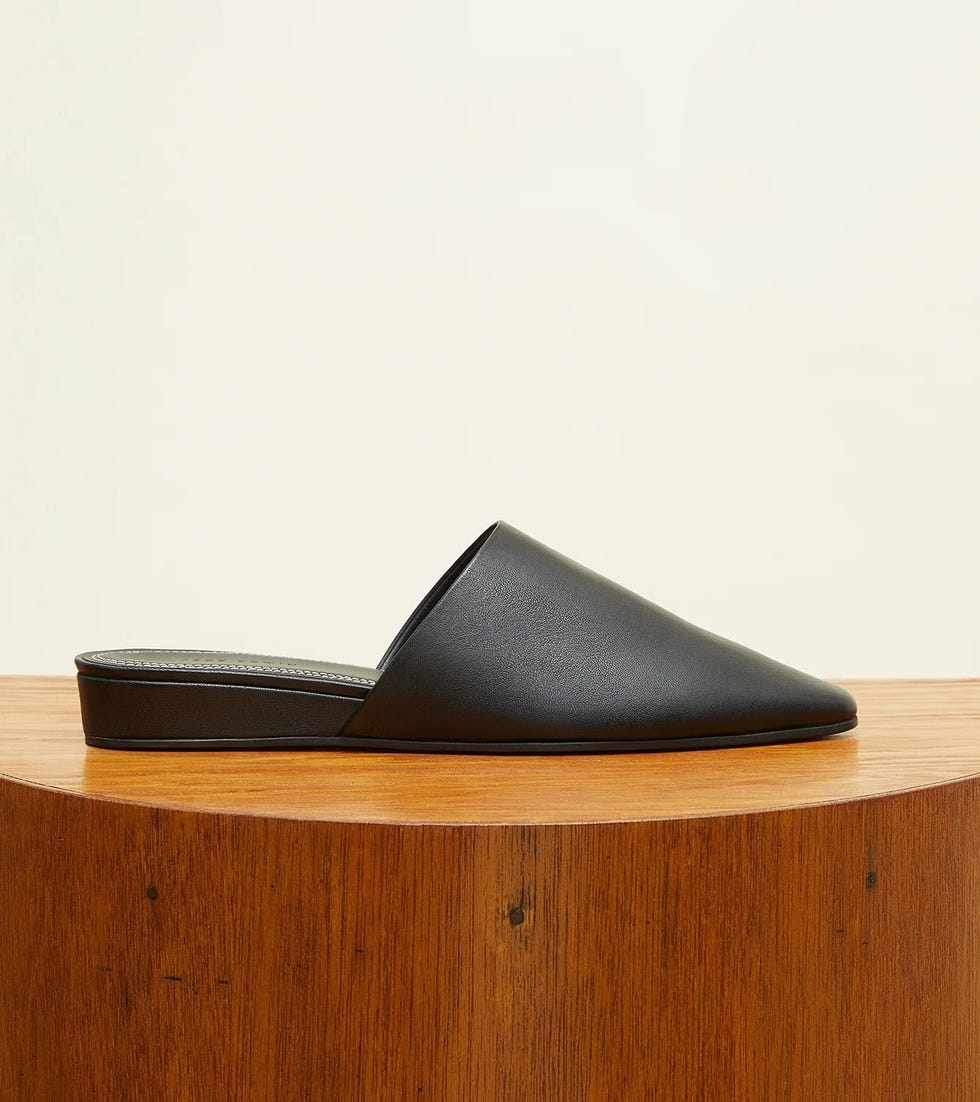 Jack Erwin Waverly Slide
These black mules will make any look feel effortless and chic. And the soft leather and cushioned insole will easily make these your everyday pair.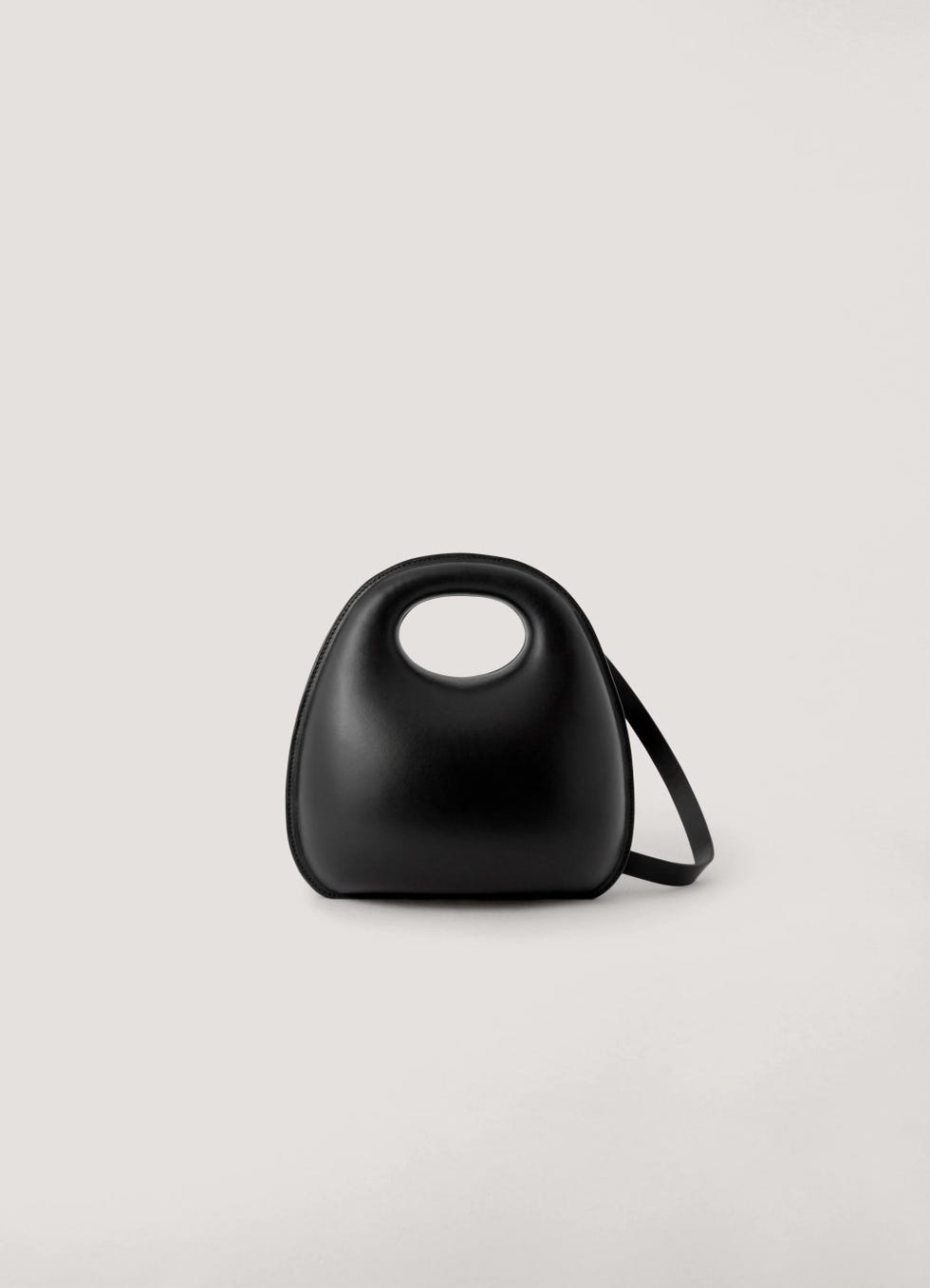 LEMAIRE Egg Bag
Maximalist mindsets appreciate the unique egg-shaped bag that's been trending.The unconventional silhouette adds a bit of whimsy to any look.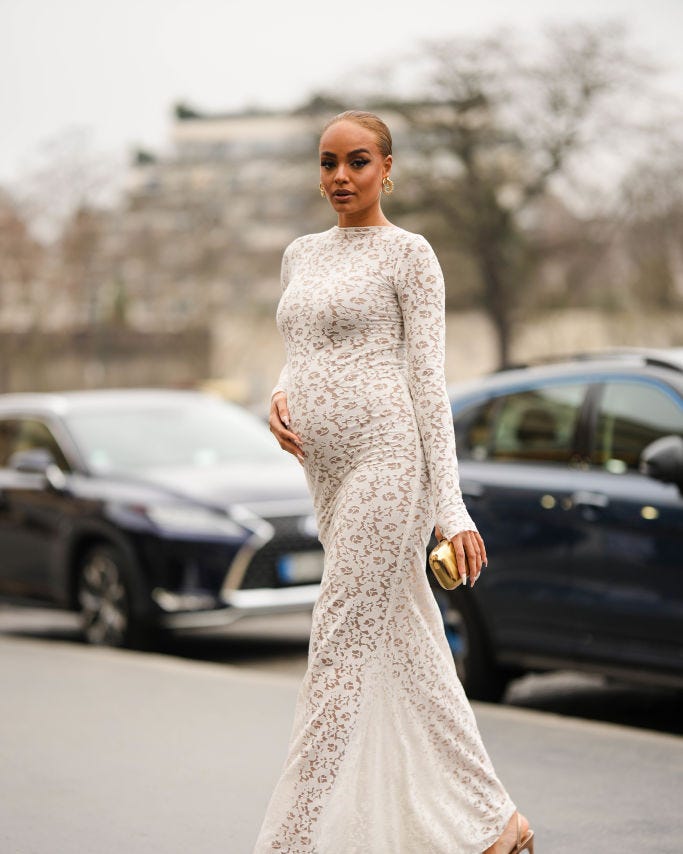 Budding Romance
Summer party season is upon us and nothing says glam like a long lace gown. Whether you're off to an elegant family gathering, an ethereal garden party, or an outdoor gala, this silhouette will always feel timeless.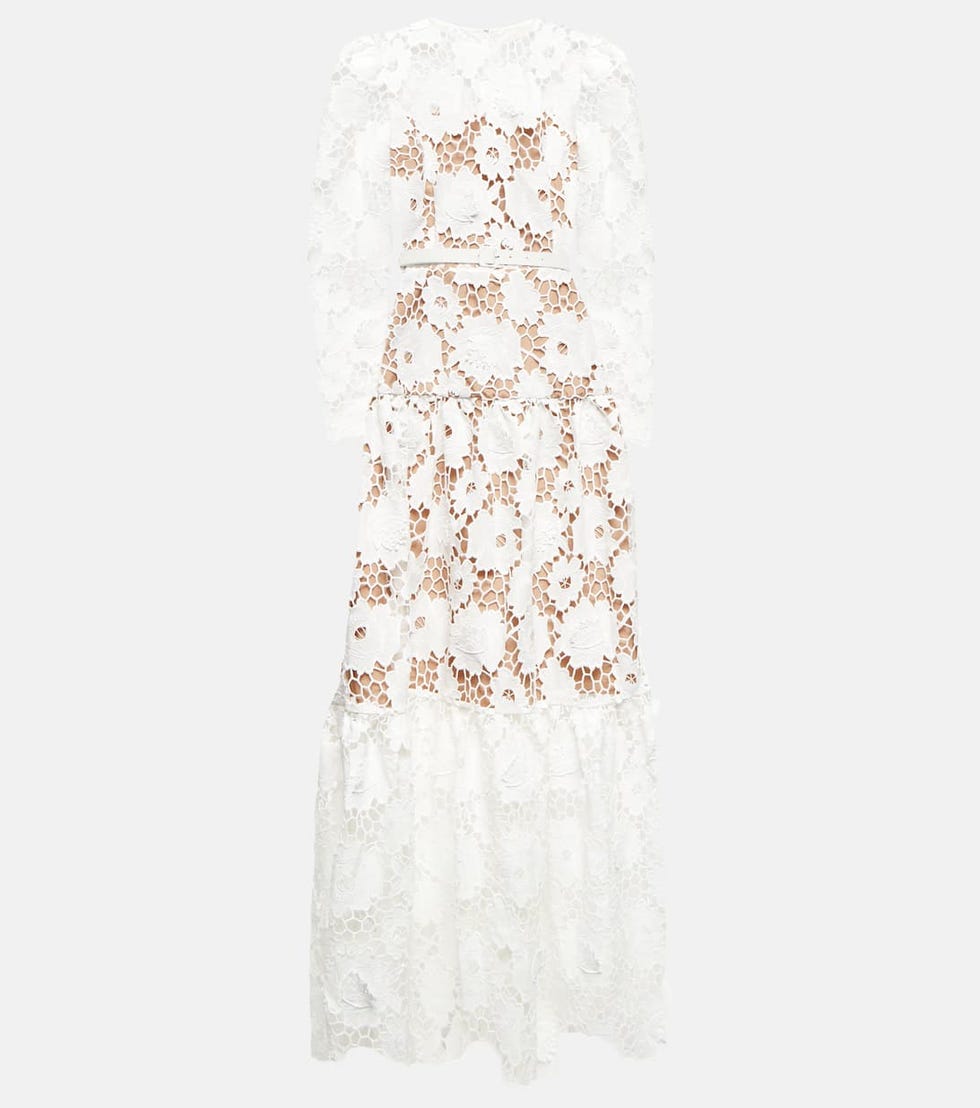 Self-Portrait Floral Lace Maxi Dress
Embody elegance and grace with this floral lace maxi. The detachable belt makes it easier to wear as your bump grows, and the nude base ensures no wardrobe malfunctions.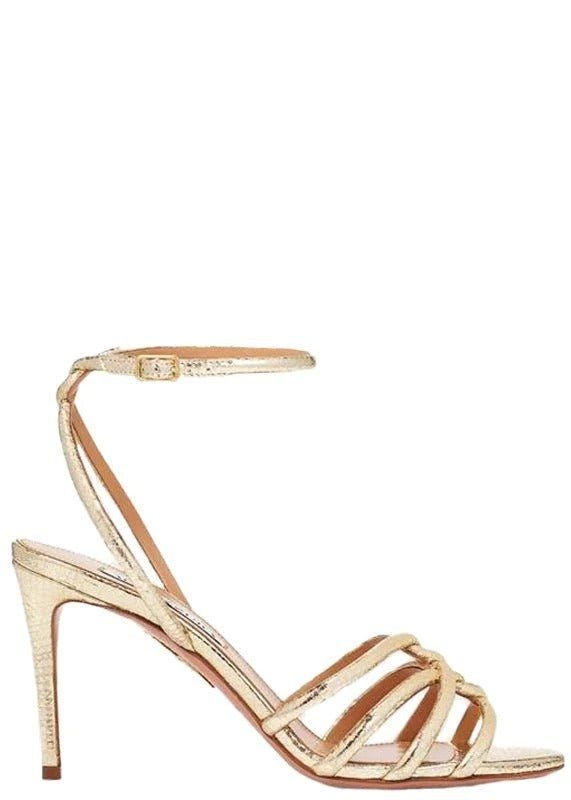 Aquazzura Moon Sandal 85
If you're not a flats person, you might as well go all out and find the most intricate, highest heel to wear to your event. These gold, slingback sandals radiate glamour.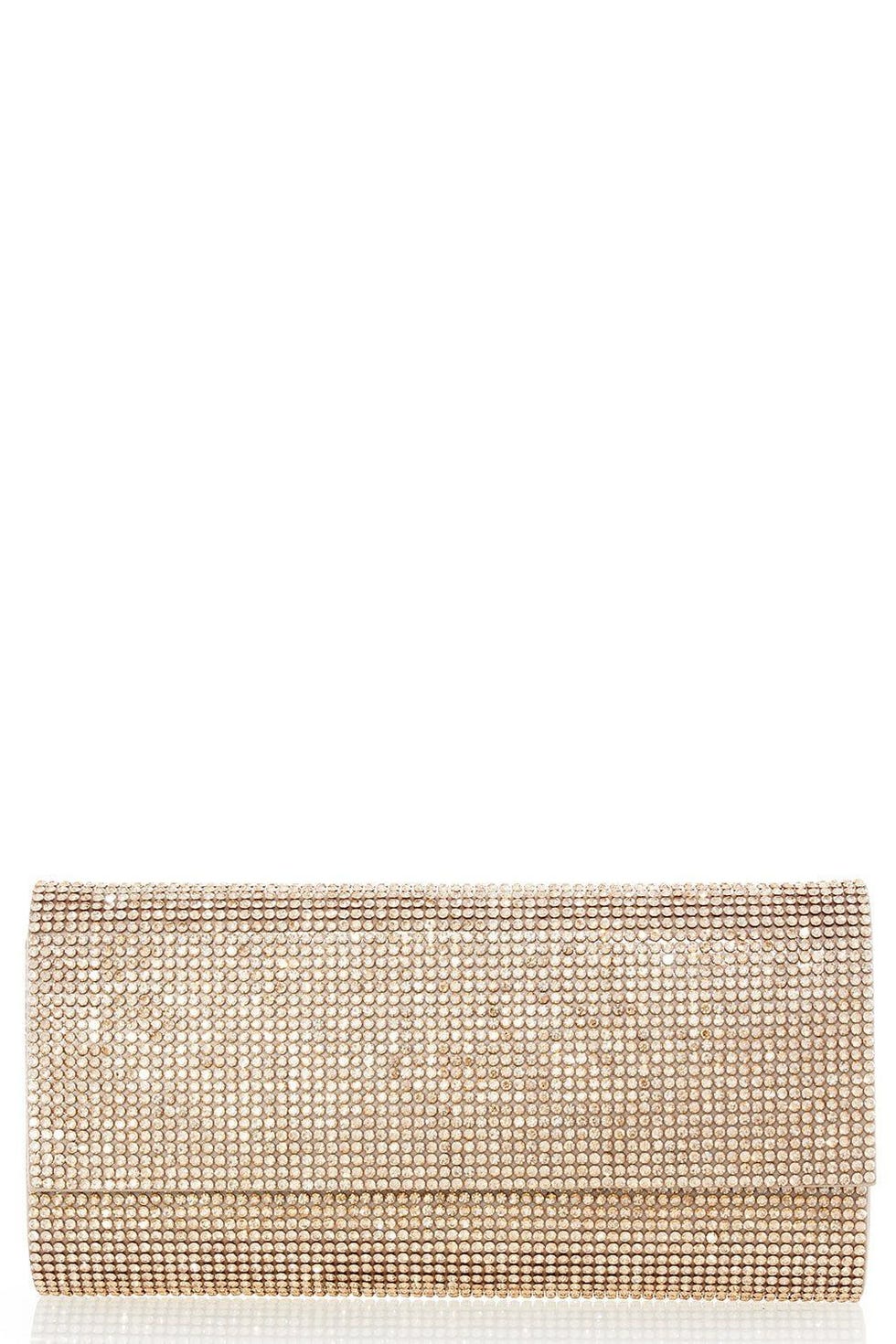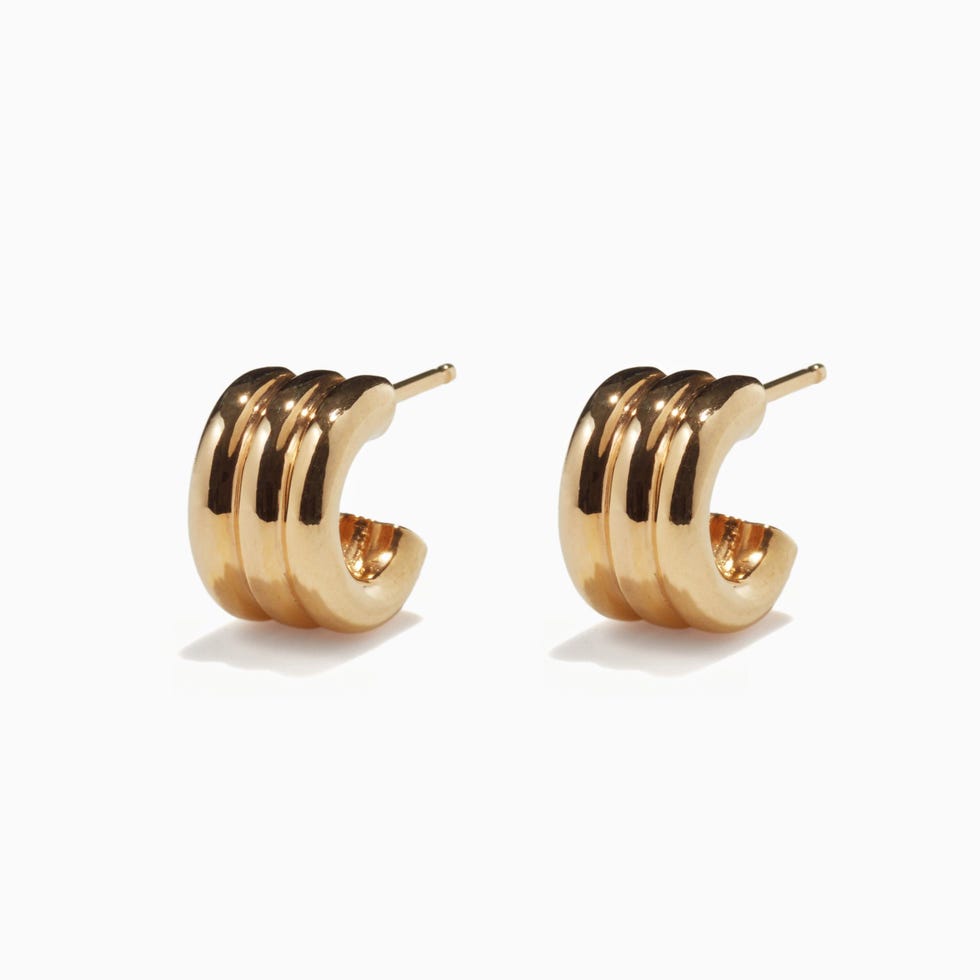 AGMES Mini Triple Ridge Hoops
Upgrade your gold hoops threefold with AGMES, elevating your outfit in the process. The ridged hoops will make your ear look stacked, no additional piercings needed.
This article originally appeared in Harper's BAZAAR US.