As a certified jewellery lover, I can't help but sing the praises of the best chunky rings. They're a statement accessory that can instantly elevate any outfit, adding personality, texture, and dimension no matter your personal style. For a bold statement, oversized chunky rings with large stones in unique shapes are a must-have. For a sleeker look, don't miss pared-back geometric rings that still have plenty of volume.
I find myself wearing chunky rings because they're surprisingly versatile. A single ring with an oversized gemstone makes a minimalist statement, while stacks of of chunky rings across multiple fingers give off a free-spirited vibe. Pair them with flowy sundresses, boho-chic jumpsuits, or even jeans and a T-shirt: They stand out beautifully against all sorts of outfits.
Adding any of the 26 best chunky rings ahead to your collection will be an instant game-changer. Whether you're looking to incorporate more colour or texture to your look, these rings will help your style reach new heights.
Related article: Karl Lagerfeld Has Designed A Range Of Engagement Rings For The Modern Millennial
---
The Best Chunky Rings of 2023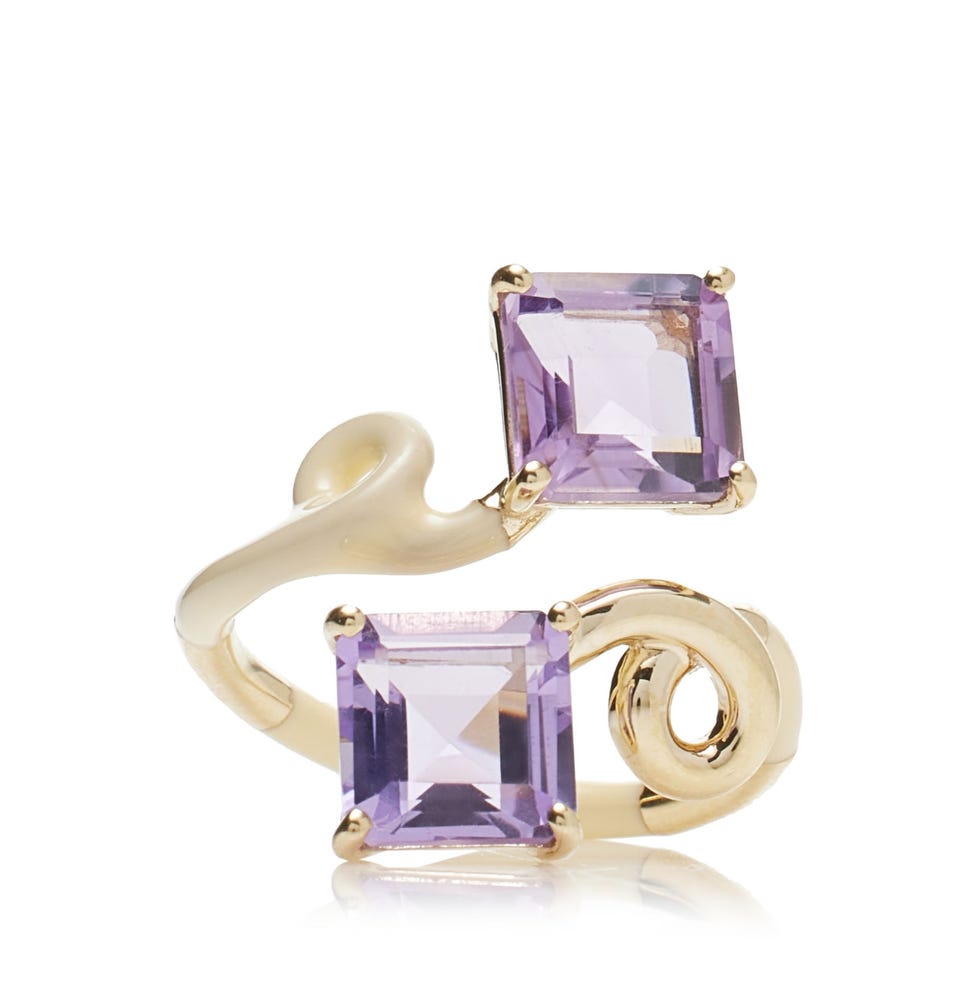 A SCULPTURAL AMETHYST RING
Bea Bongiasca 9K Gold, Amethyst, And Enamel Ring
When jewelry meets art, you'll find this Bea Bongiasca ring.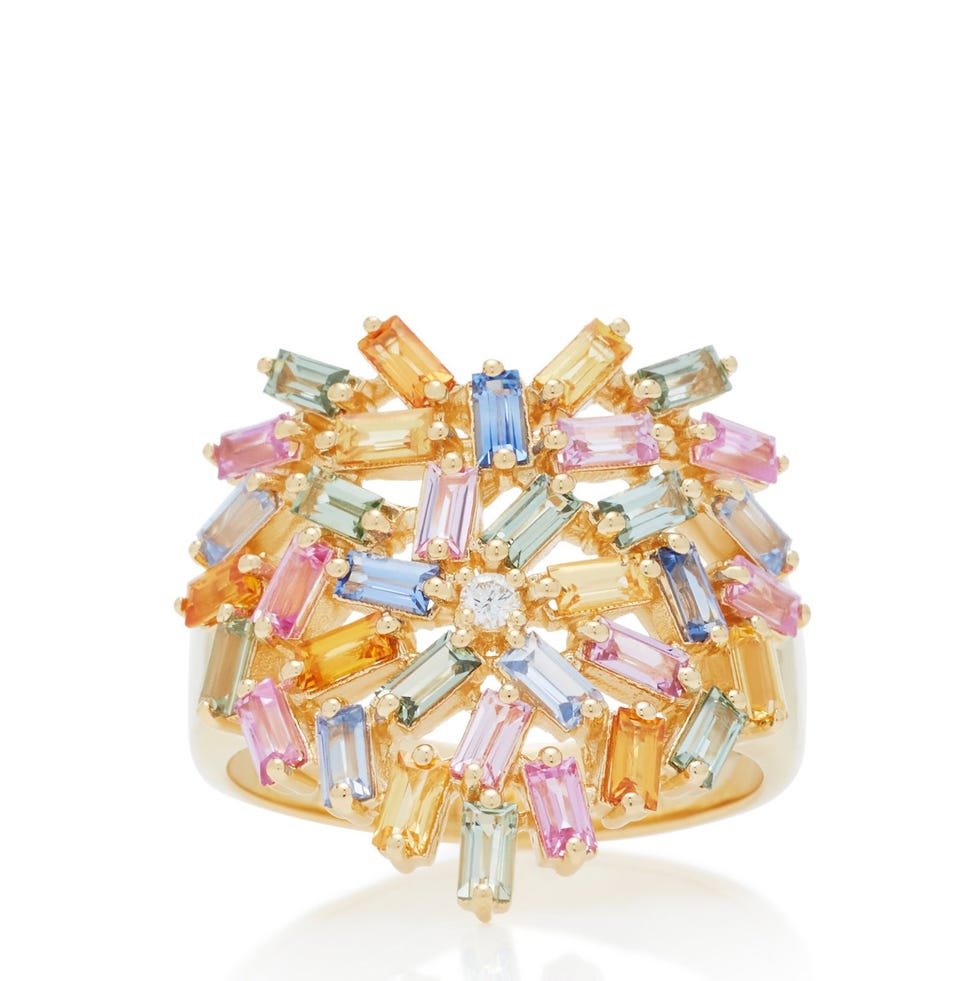 A CONFETTI DIAMOND RING
Suzanne Kalan 18K Yellow-Gold and Diamond Pastel Heart Ring
Add pizazz to a formal outfit with a heart-shaped ring made up of several colourful stones.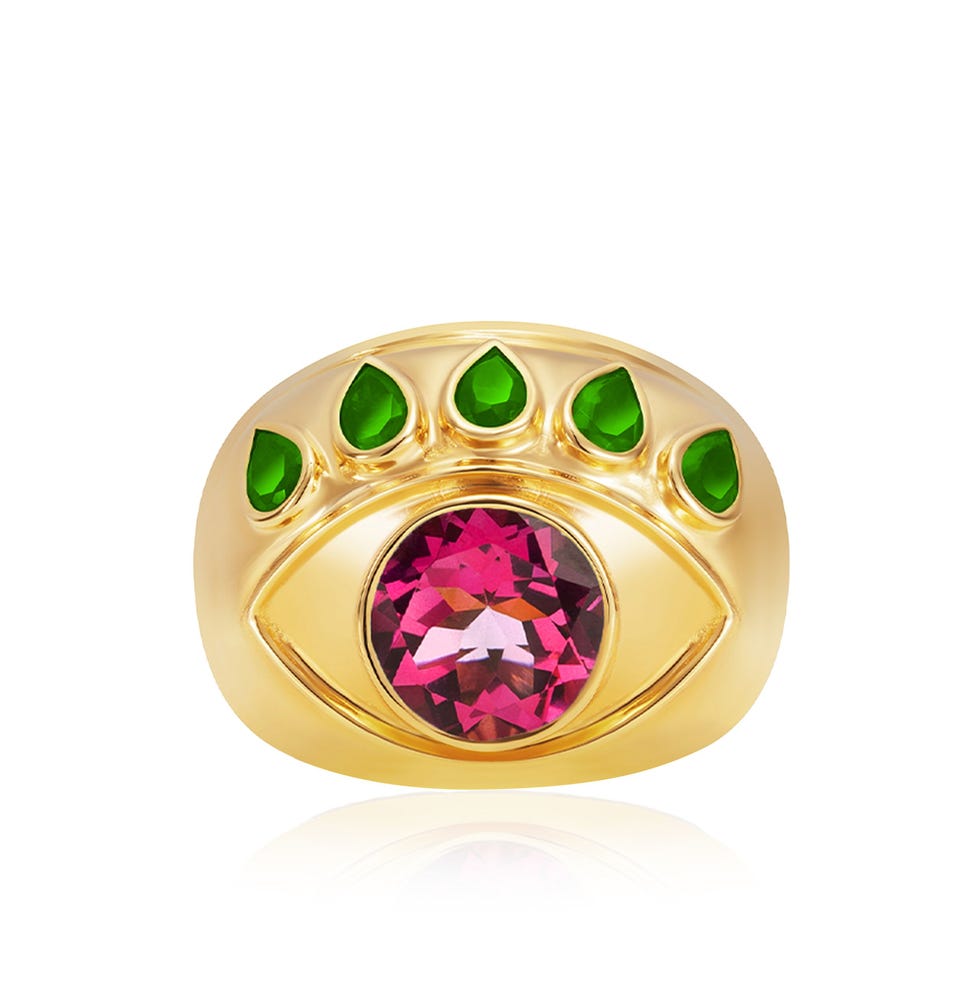 A STARING DIAMOND RING
NeverNoT 18K Gold Ready To See You Ring
Gems that create the effect of a piercing, colourful eye are effortlessly edgy.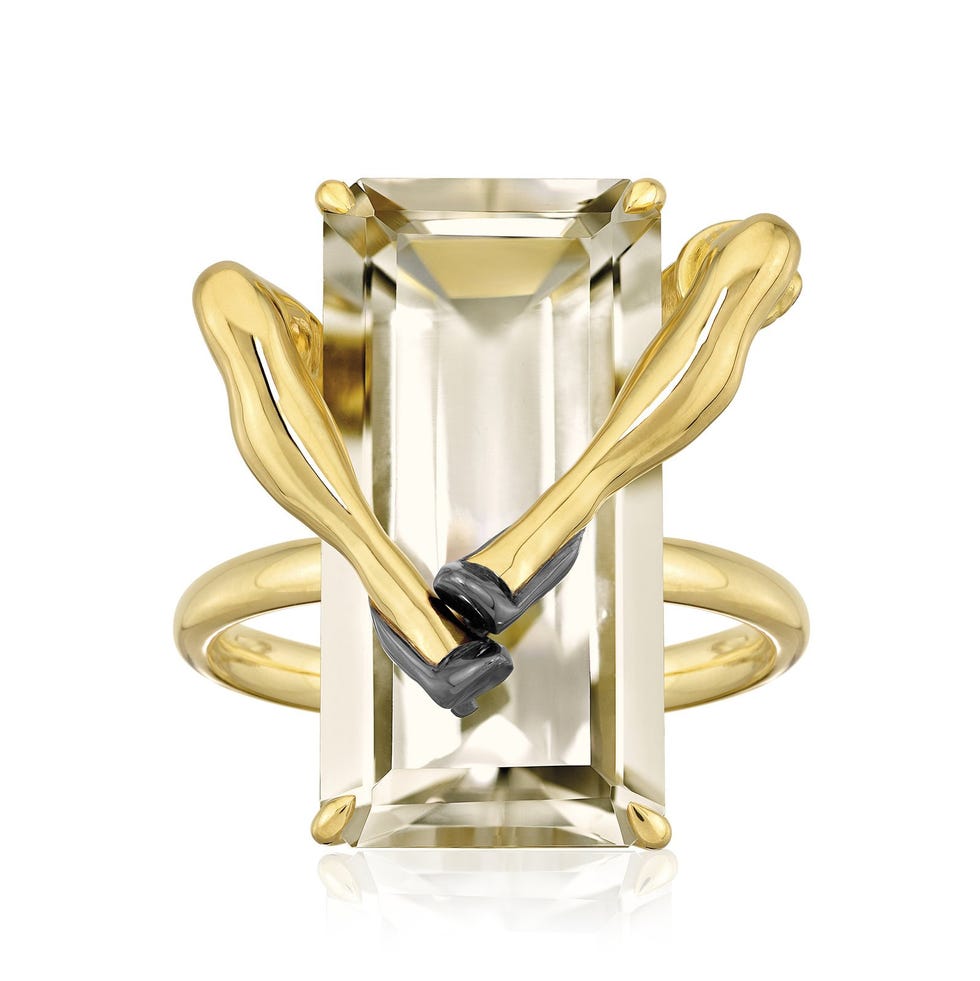 A LEGGY DIAMOND RING
Sauer Legs 18K Yellow Gold Quartz, Diamond Ring
Forget a standard diamond ring. This one is wrapped in a surrealist embellishment for the boldest jewelry collectors.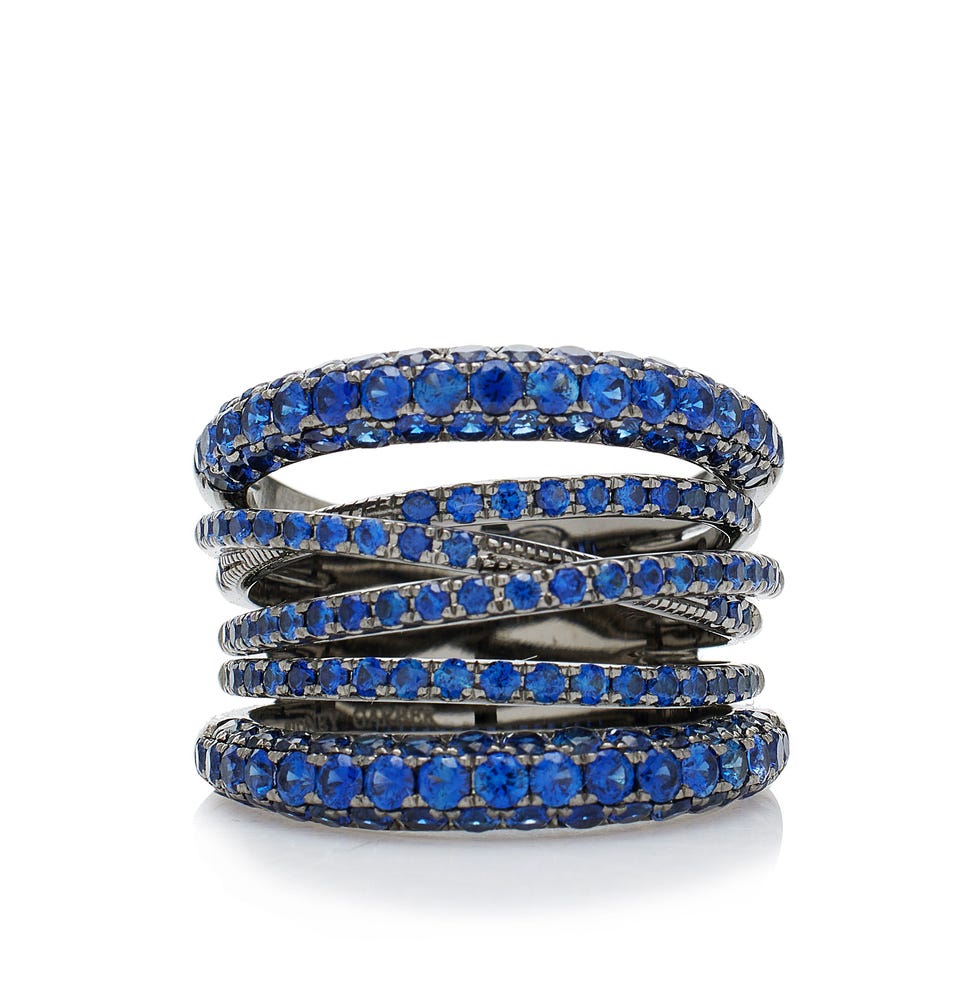 A DEEP BLUE RING
Sidney Garber 28K White Gold Scribble Sapphire Ring
Let the cascading sapphires speak for themselves and wear this stacked ring all on its own.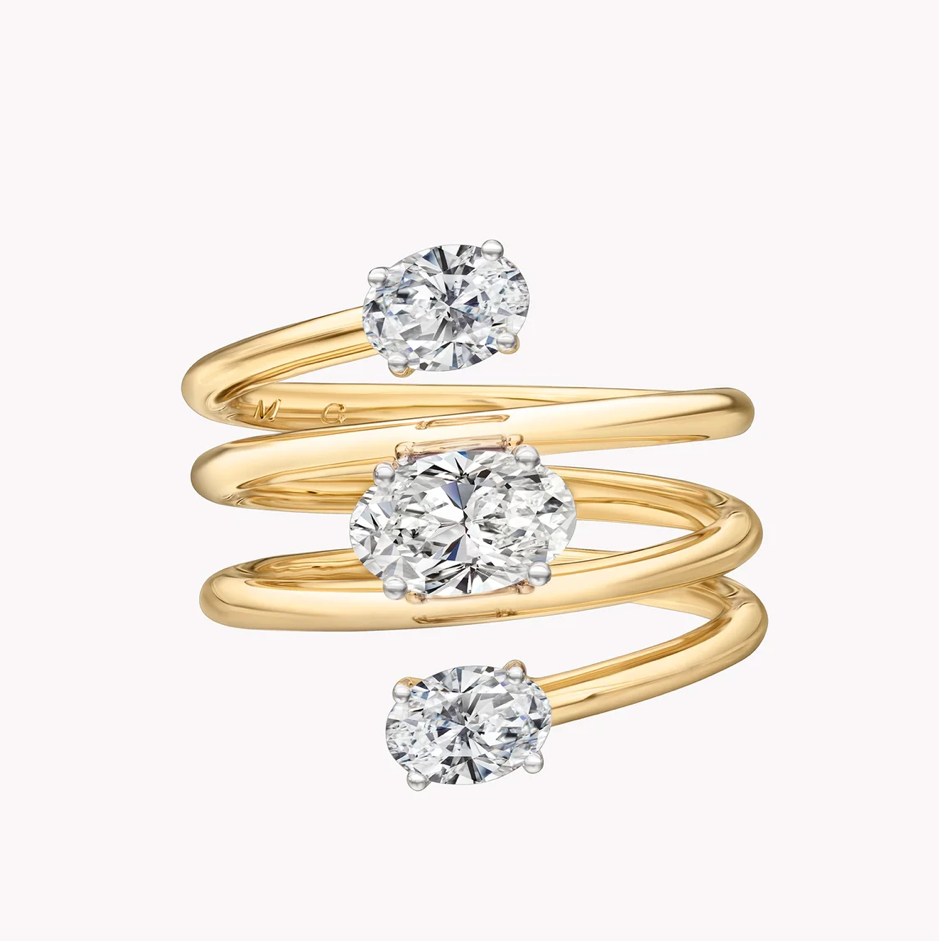 A COILED DIAMOND RING
Material Good Diamond Oval Coil Ring
Here's a timeless design you can't help but want wrapped around your finger.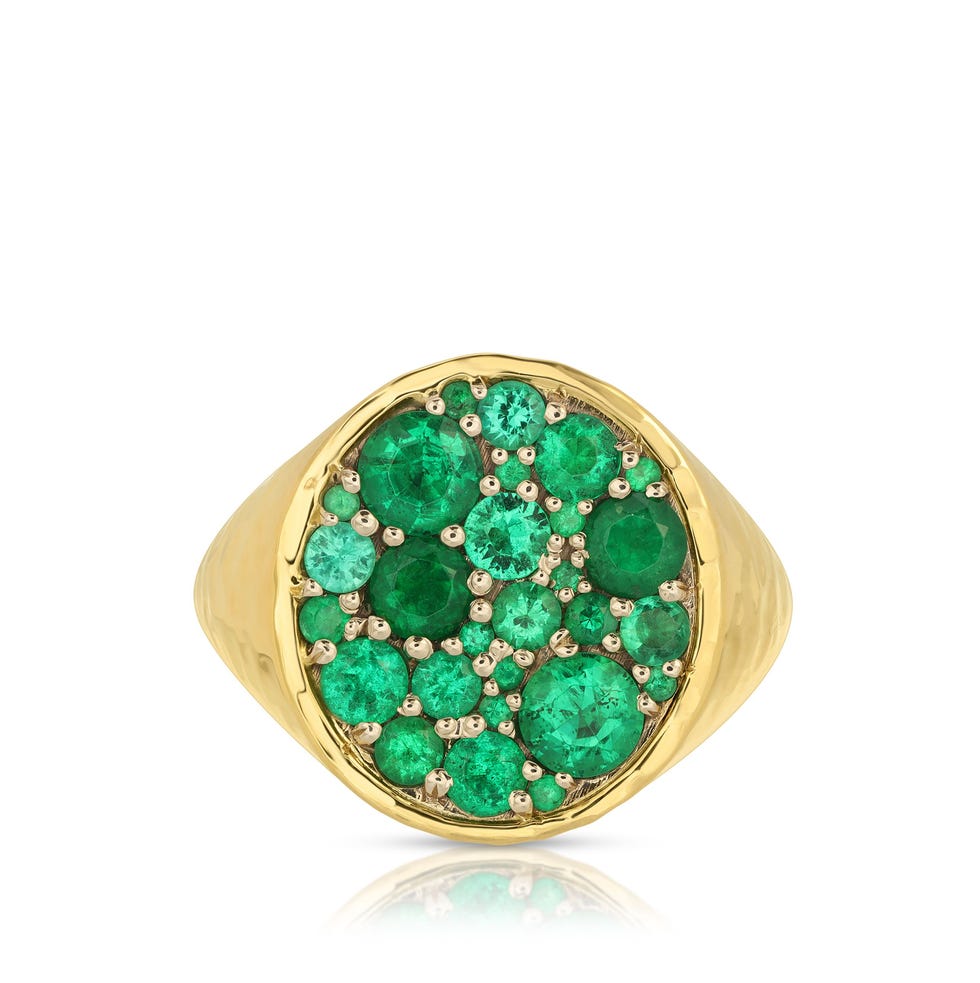 AN ALL-OVER-EMERALD RING
Octavia Elizabeth 18k Yellow Gold The Octavia Emerald Signet Ring
This chunky ring is perfect for formal events when paired with a classic dress or gown.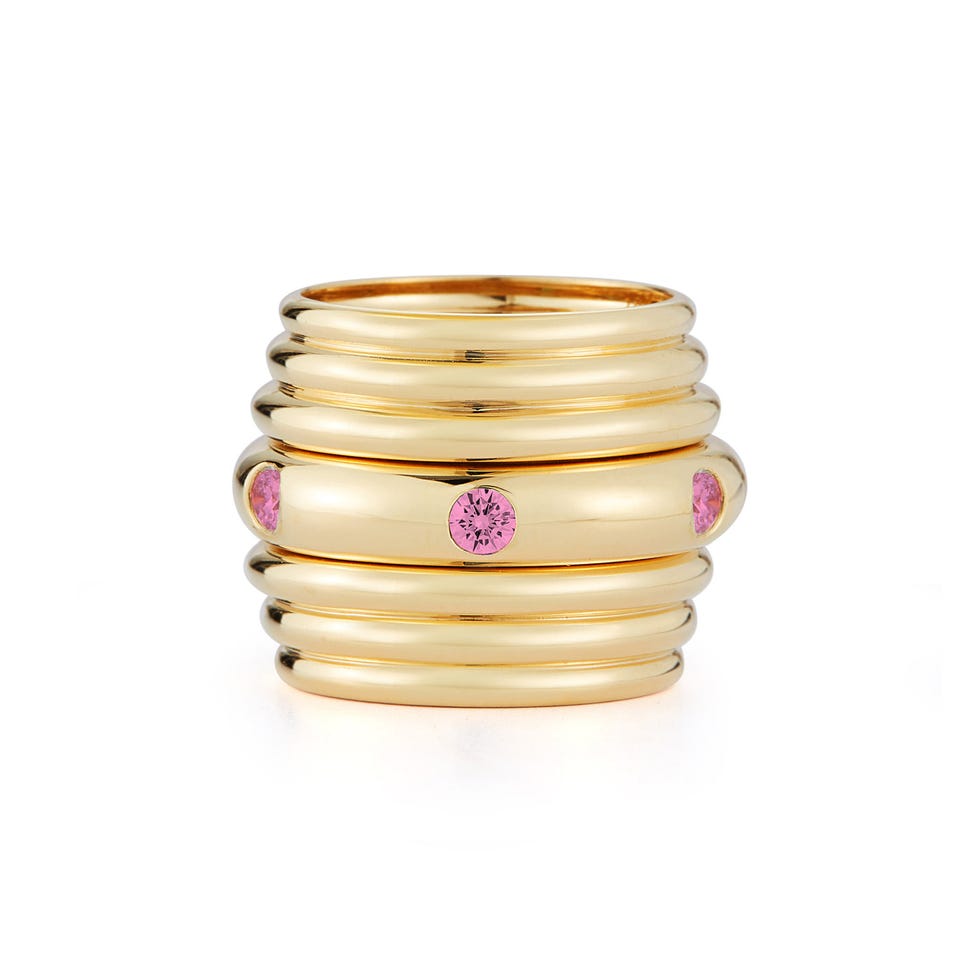 A HONEYPOT STACKING RING
Deborah Pagani Pink Sapphire Honey Stack Ring
Save this romantic stacked ring for someone special.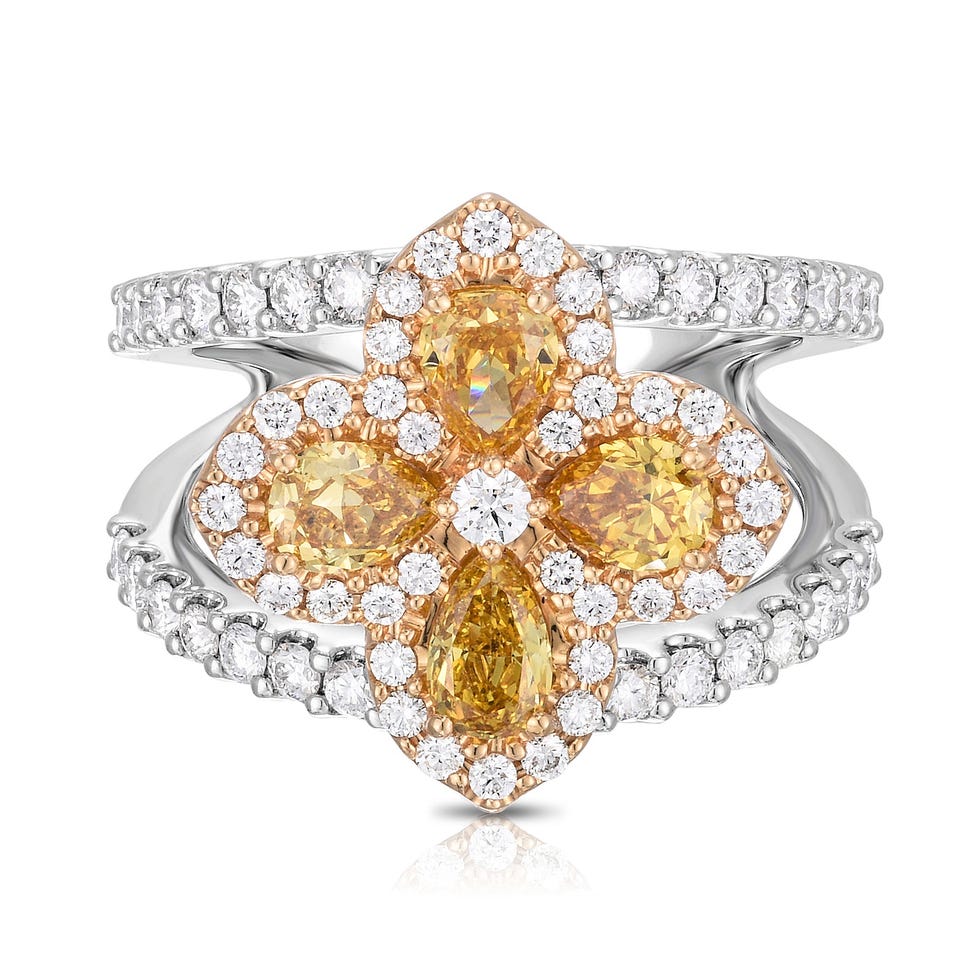 A MODERN CLOVER RING
Malka Four-Leaf Clover
Give it for an extra-sentimental occasion, like a milestone anniversary, or save it for yourself. Either way, this reinvented clover ring set with pear-shaped orange stones is a stunner.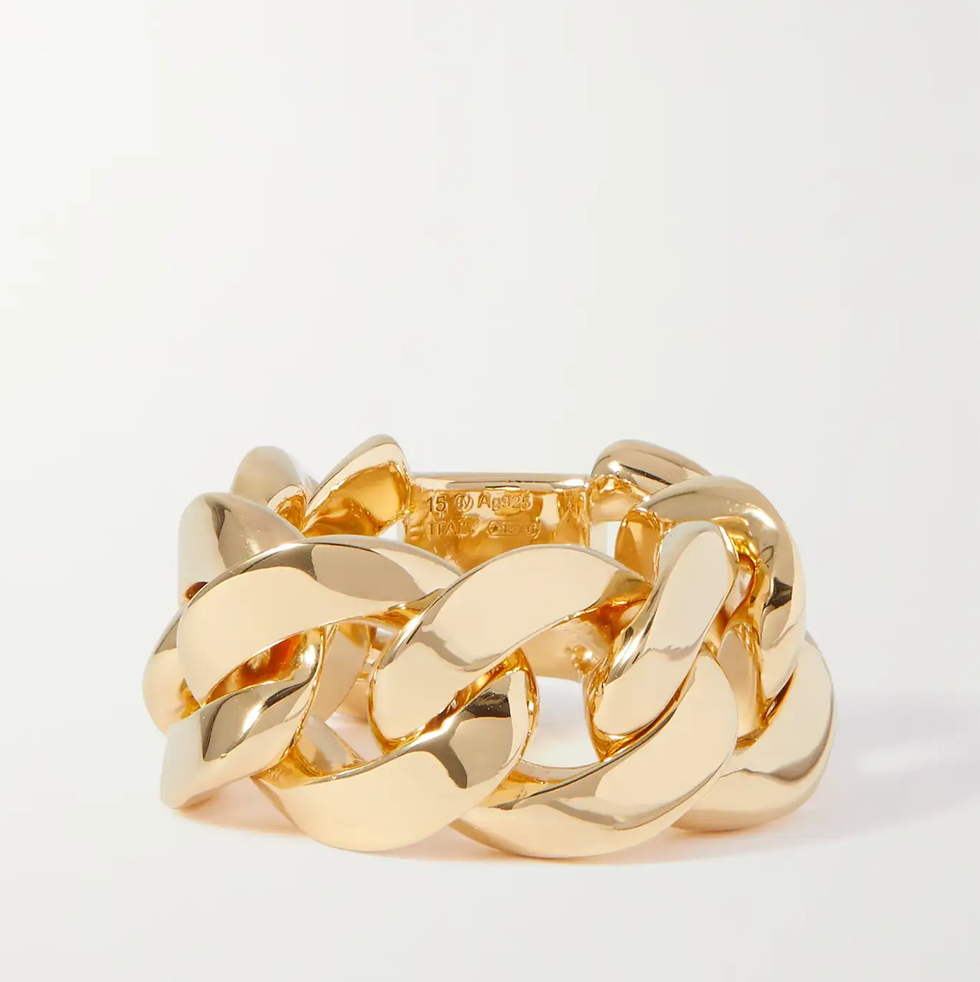 A CHAIN-LINK RING
Bottega Veneta Gold-Plated Ring
No one strikes the balance between chunky and minimalistic design quite like Bottega Veneta.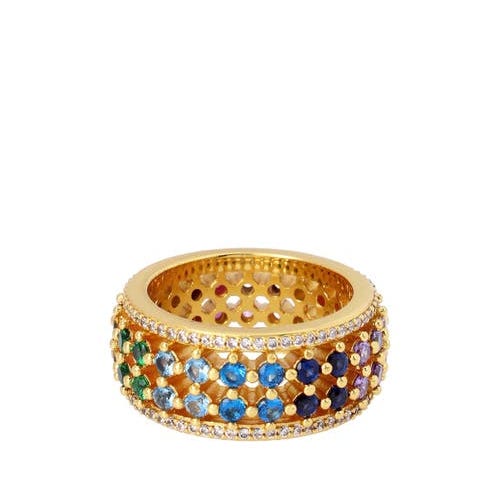 A VIBRANT BAND RING
Kurt Geiger London London Rainbow Pavé Band Ring
Add a touch of colour to your life with this multicolour pavé ring.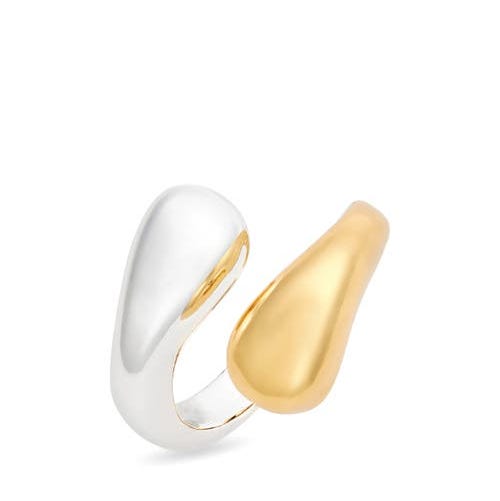 A TWO-TONE METALLIC RING
Nordstrom Demifine Two-Tone Wrap Bypass Ring
Mix and match different metal finishes, such as silver and gold, for a stylish contrast.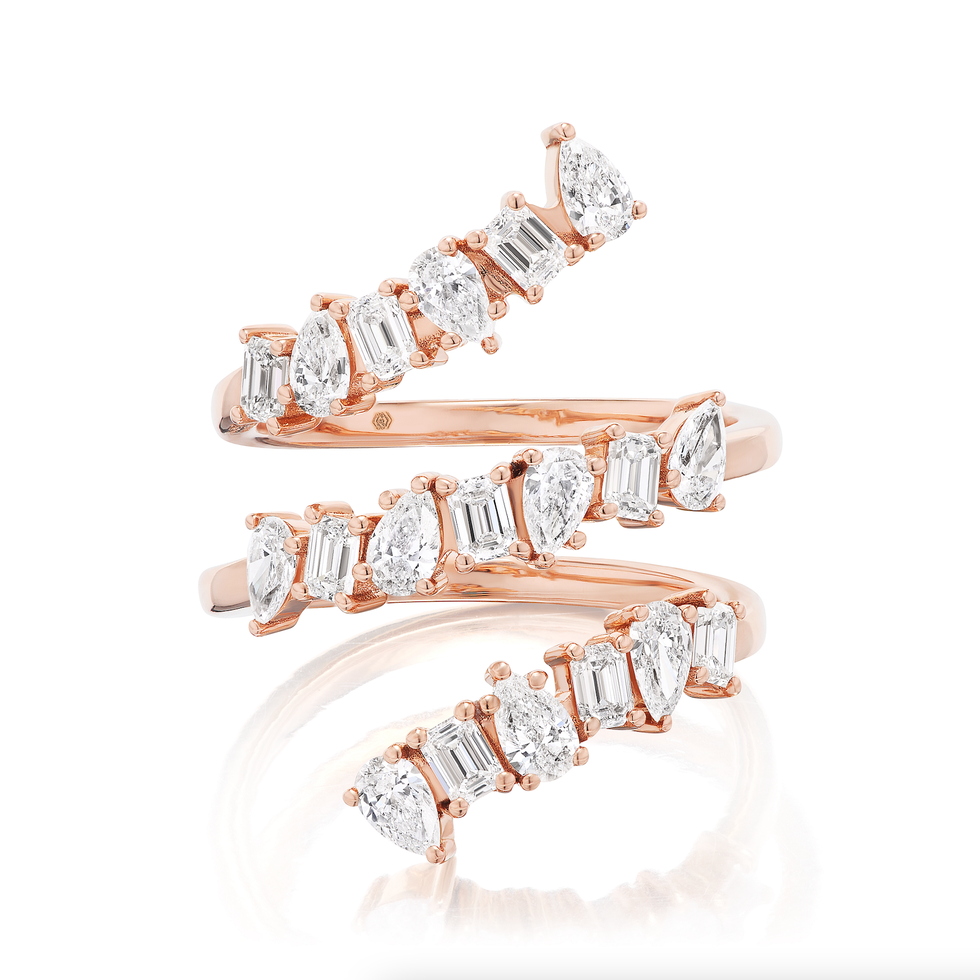 A MIXED SHAPE RING
Nader Kash Mixed Shape Diamond Ring
Get a taste of every classic diamond shape in a single, swirling ring.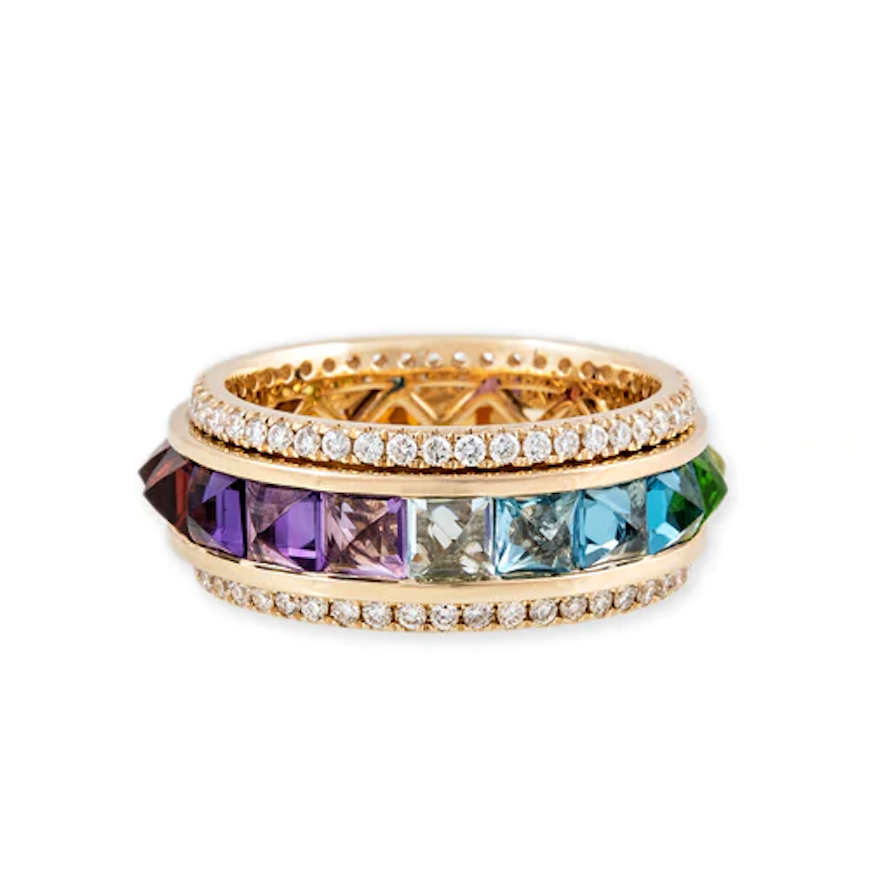 A RAINBOW RING
Jacquie Aiche Rainbow Sapphire Spinner Ring
Why settle for a single palette? Choose a ring that complements the textures of your outfit and incorporates the whole colour wheel at once.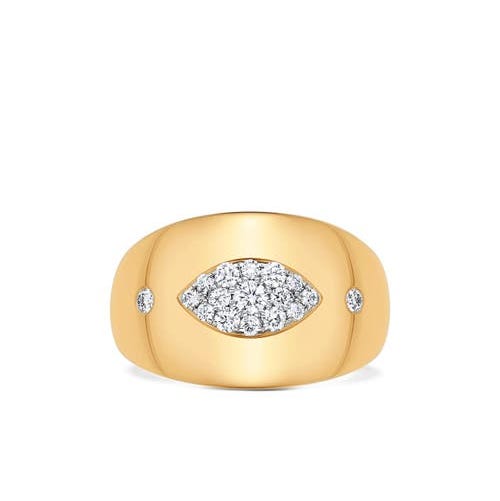 AN ICY SIGNET RING
Sara Weinstock Aurora Marquise Diamond Signet Ring
Wear this ring on the same hand as a stack of bangle bracelets for a fun, layered look.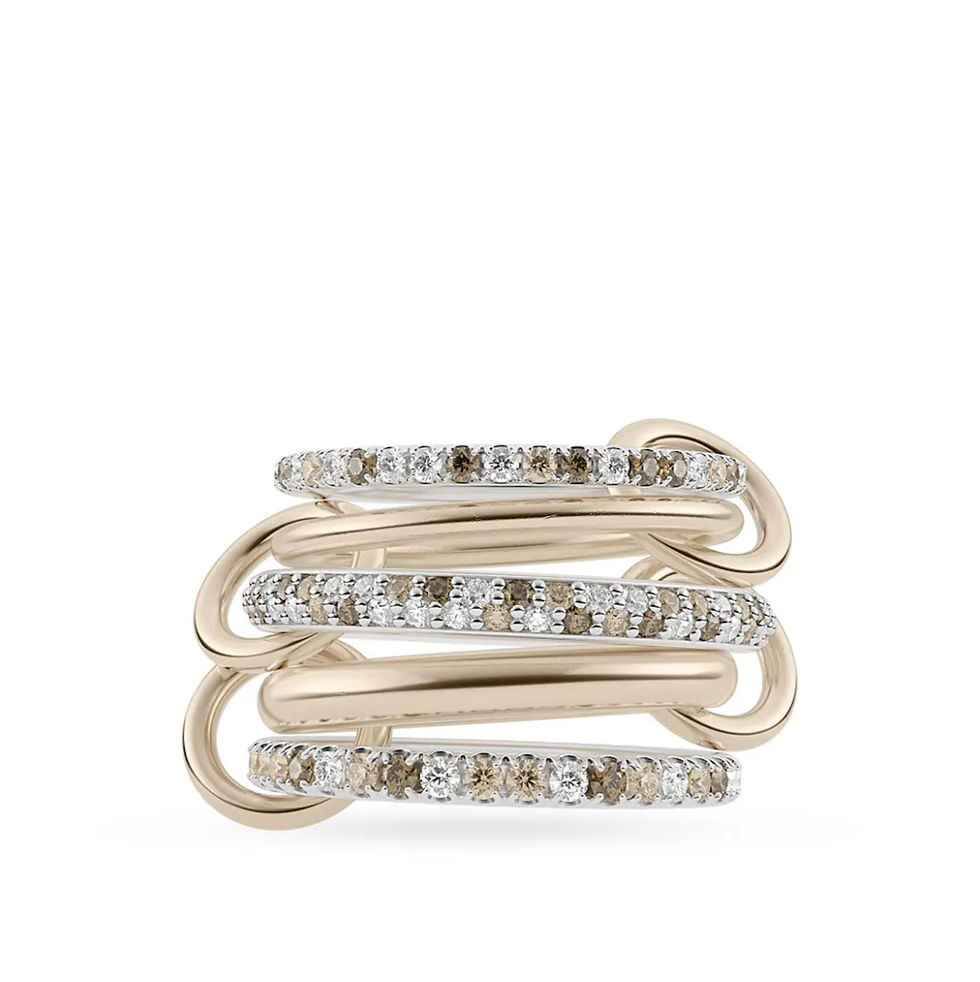 A LAYERED BAND RING
Spinelli Kilcollin Leo 18K Yellow Gold, Sterling Silver, & Diamond Five-Band Ring
With champagne gold bands and stones in a mixed palette, this ring is perfect to wear for all occasions.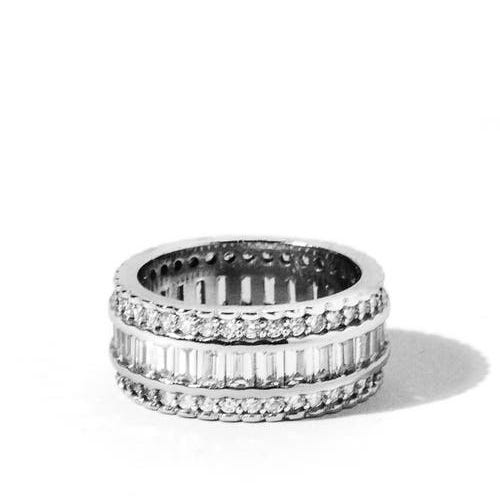 A TRIPLE-DECKER RING
Child of Wild The Rita Eternity Ring
With this many layers of shimmering stones, this ring can be styled solo for a timeless look.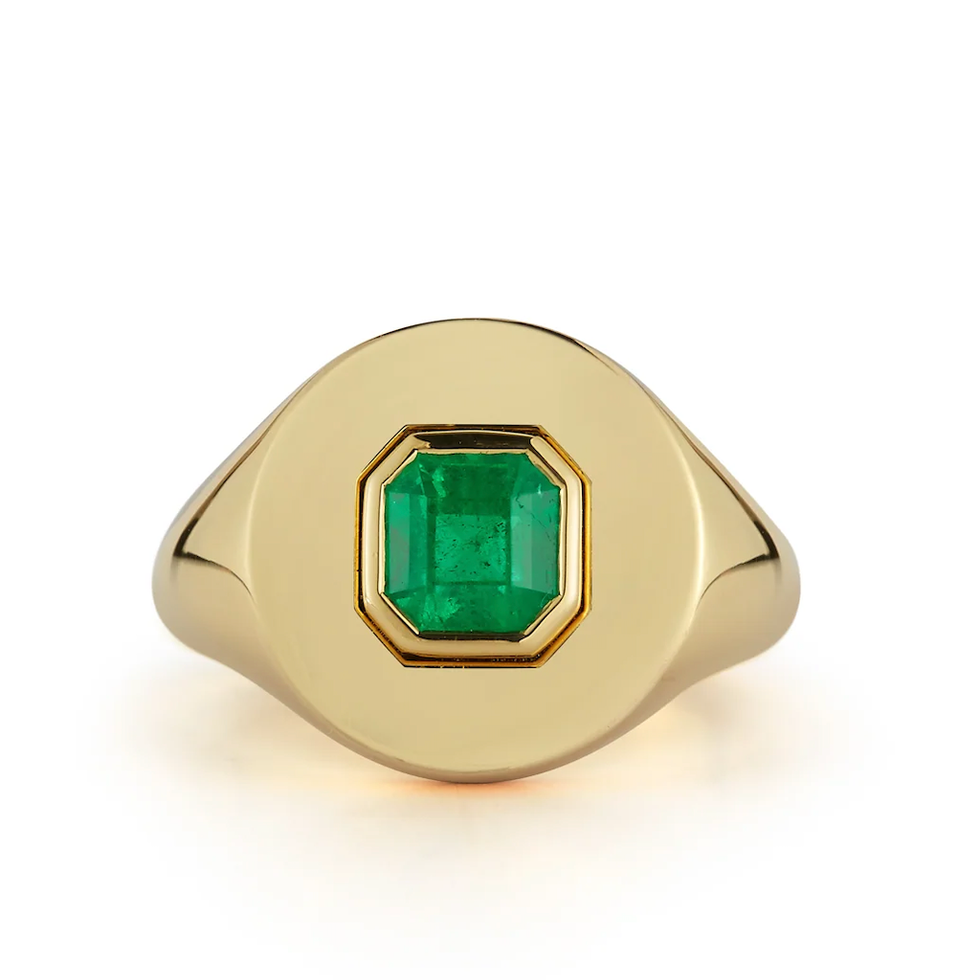 A STATEMENT SIGNET RING
Jemma Wynne Prive Emerald Signet Ring
An emerald signet ring is just the accent a flowy boho outfit needs.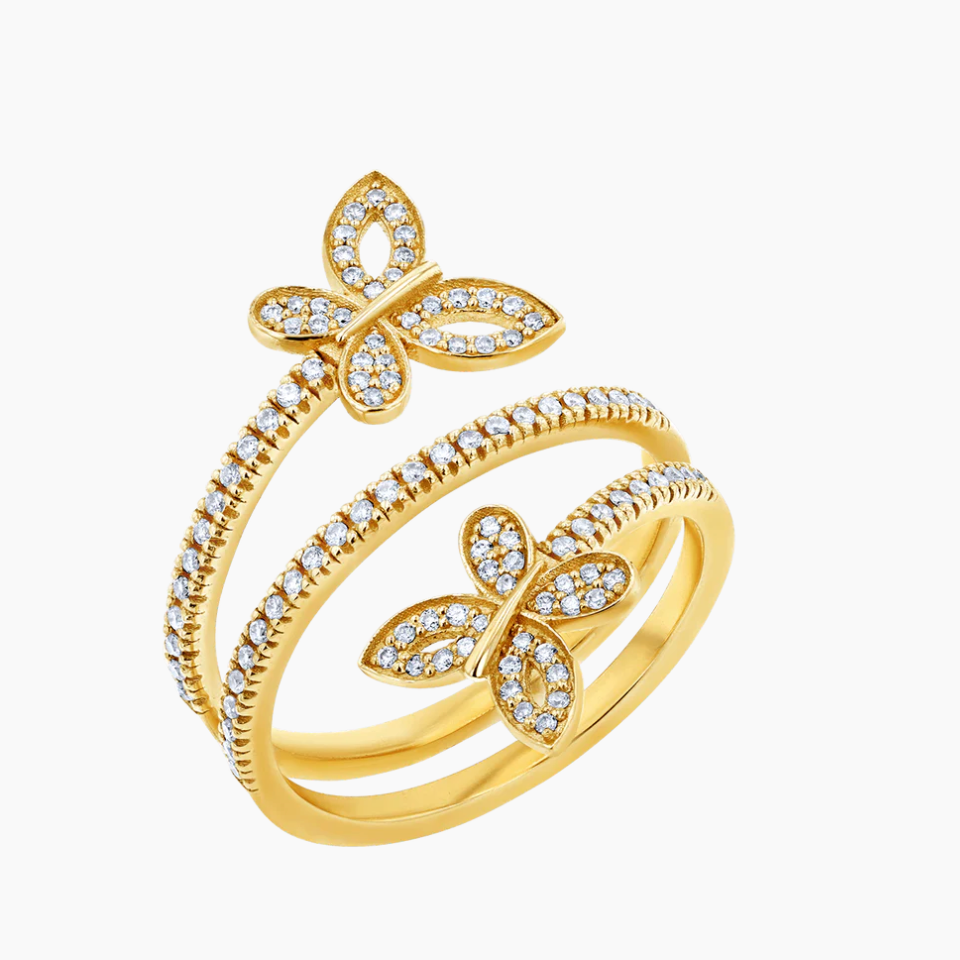 A SWIRLING BUTTERFLY RING
Baby Gold Diamond Double Wrap Butterfly Ring
If butterflies are your signature symbol, this ring is worth adding to your treasure chest.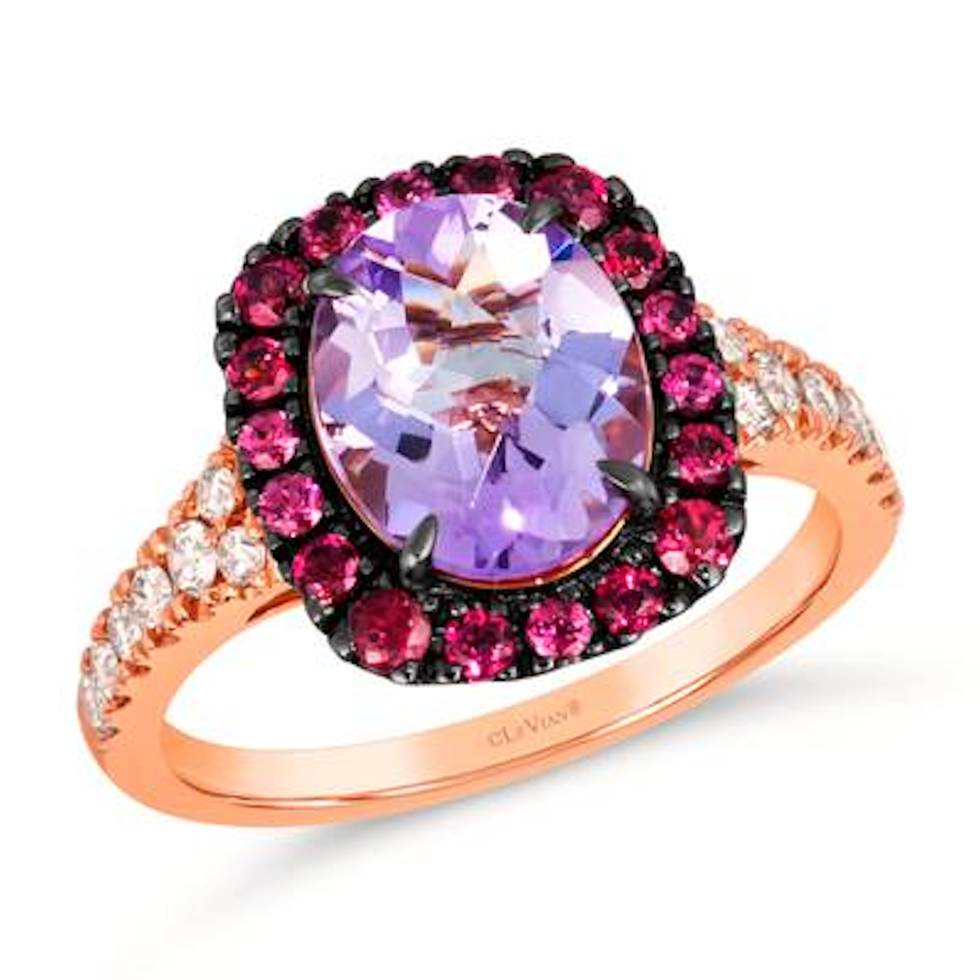 A SWEET STONE RING
Le Vian Ring
Cotton candy amethyst and raspberry rhodolites transform this simple cocktail ring into an absolute stunner.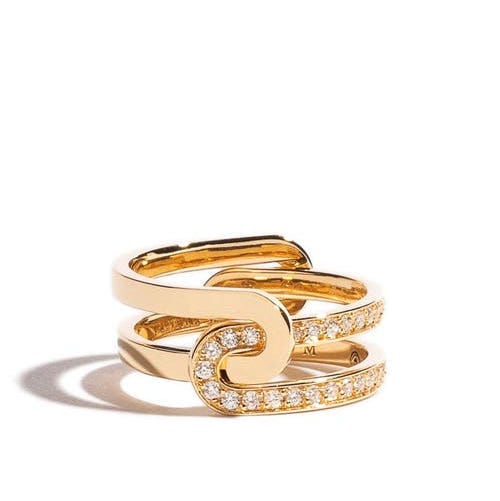 AN INTERLOCKING PAVE RING
JEM Paris Étreintes Simple Bright Polish & Semi Paved Ring
Perfect for adding some personality to a minimalistic look.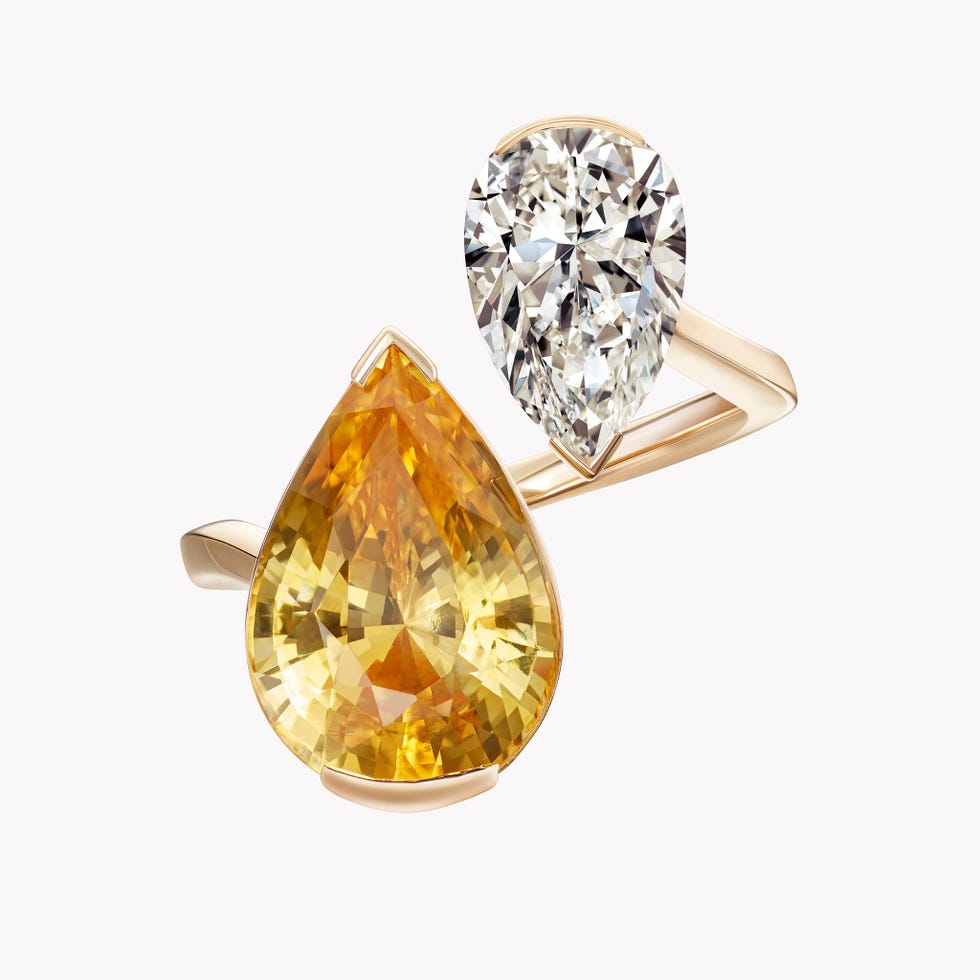 A SAPPHIRE AND DIAMOND RING
Material Good The Daphne Orange-Yellow Sapphire & Diamond Ring
Two stones are better than one, and a ring with double the gems feels even more unique when they're each a different colour.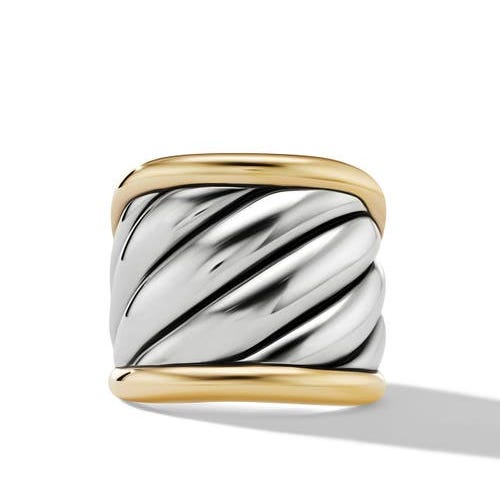 TWISTED CABLE RING
David Yurman Sculpted Cable Saddle Ring
Coordinate with an ear cuff or other unique pieces for a cohesive look.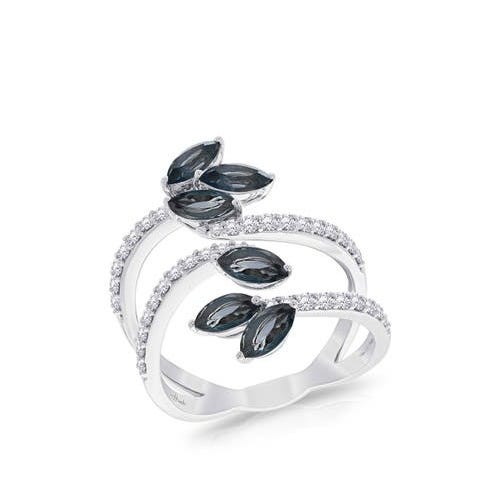 A STACKED DIAMOND RING
Hueb Botanica Open Stack Ring
This moody floral ring is so simple, yet so elegant.
AN EARTHY WOODEN RING
David Webb Woodworks Rosewood Buckle Ring
Let's make a statement, shall we? This interlocking buckle ring will punctuate a ring stack with minimal gold jewelry.
A WAVY DIAMOND RING
Sophie Bille Brahe Grand Ensemble Ring
Style it solo or with multiple thin rings for a trendy look.
Why trust Harper's BAZAAR?
---
For more than 150 years, Harper's BAZAAR has been the preeminent fashion, beauty, and lifestyle resource for women at every age. We cover what's new and what's next in fashion by working with the world's leading authorities in ready-to-wear, footwear, accessories, and more. Every story we publish has been thoroughly researched and vetted by our team of editors and industry experts.
This article originally appeared in Harper's BAZAAR US.