Diamonds might be a girl's best friend, but its friendship comes at an often high cost. However, in what we can only describe as a shopping miracle, Mejuri is kicking off its first-ever Diamond Week Sale, giving you the chance to save on the precious gem. In case you're unfamiliar, the direct-to-consumer darling offers gorgeous jewelry that toes the line between timeless and trendy. The jewelry brand has been worn by celebrities and tastemakers alike, from Oprah Winfrey to Selena Gomez to Jenna Lyons. (Even better? Mejuri jewelry is made with high-quality materials, yet its pieces are available for a fair, transparent price.)
Related article: 12 Stylish, Affordable Jewellery Brands From Singapore To Shop For Valentine's Day
Now through February 7, Mejuri is offering 15 percent off all diamond pieces, from pavé bands to modern hoops. And, in the spirit of this glitzy celebration, the company is also releasing special Diamond Week styles that will also be on sale. Whether you want to treat yourself to the classics—many of which have recently been released in a 14K White Gold—or "wow" someone you love with an excellent Valentine's Day present, one thing's for sure: This Mejuri sale is the perfect opportunity to restock your jewelry box.
Since high-quality diamonds rarely go on sale, we have a feeling that many of the pieces will sell out in the blink of an eye. To help, we're sharing the 10 very best, blingiest deals from the inaugural Mejuri diamond sale ahead.
Related articles: The Five Key Differences Between Natural Diamonds and Lab-Grown Diamonds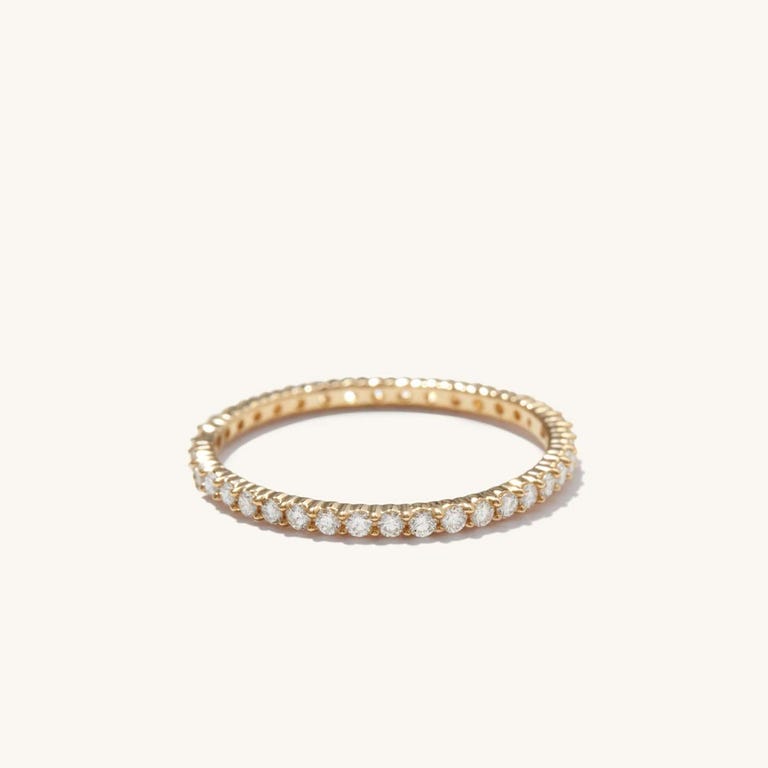 As far as Mejuri is concerned, diamonds don't have to be reserved for a special occasion. This Eternity Band can be dressed up or down, worn on its own or stacked with other rings, making it perfect for everyday wear.
Related article: 20 Romantic Gifts For Valentine's Day Which Are Utterly Heart-Melting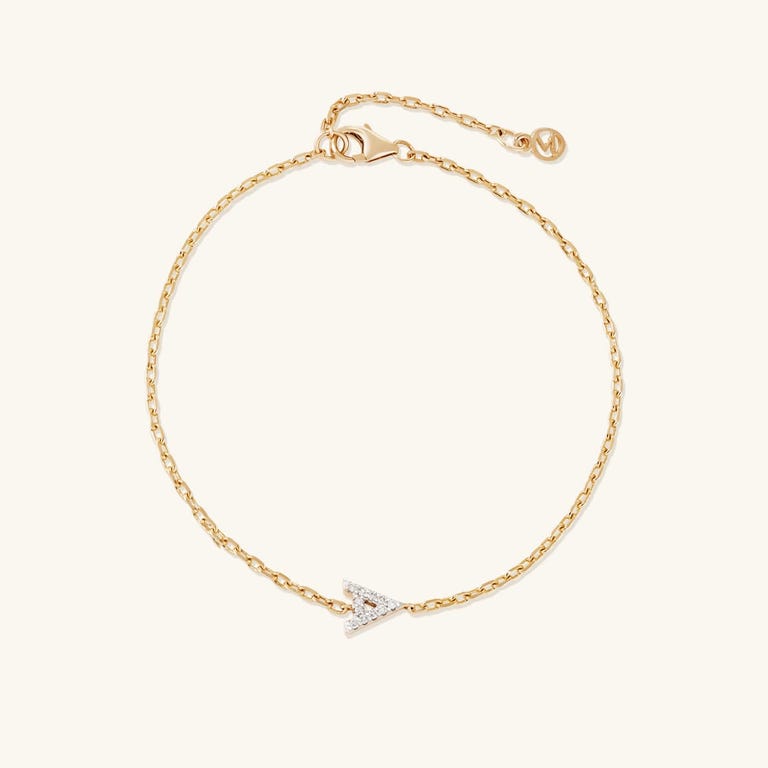 Mejuri
Diamond Letter Bracelet
This best-selling bracelet from Mejuri has your name—well, initial—on it. Whether you select your letter or pay homage to someone near and dear to your heart, one thing's for sure: It's an easy way to give your jewelry collection a personable twist.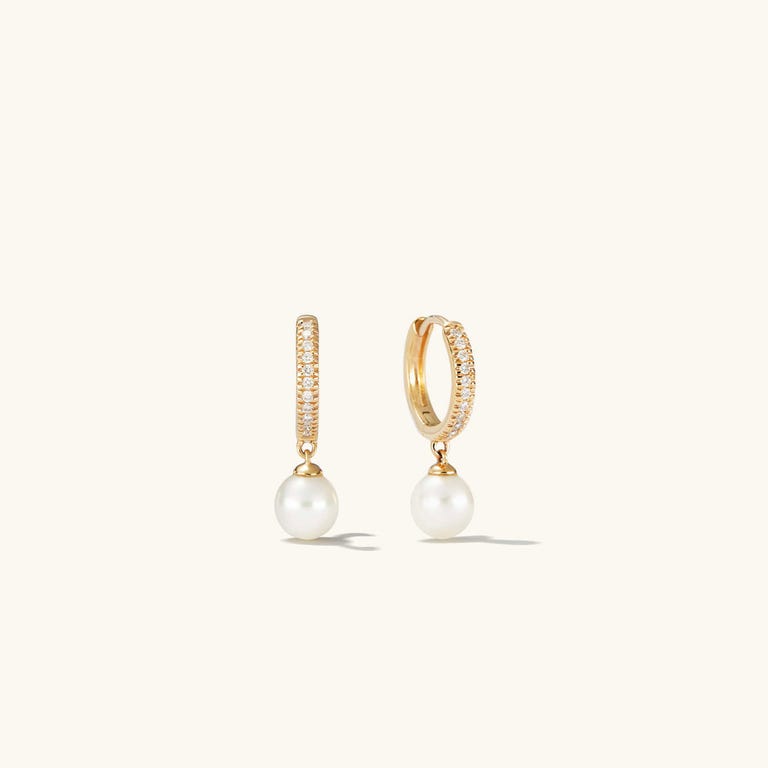 Mejuri
Pavé Diamond Pearl Huggies
Decked out with a cool drop silhouette, it's safe to say that these aren't your typical pearl earrings. The magic lies in the pavé diamond hoops, which elevate the classic silhouette.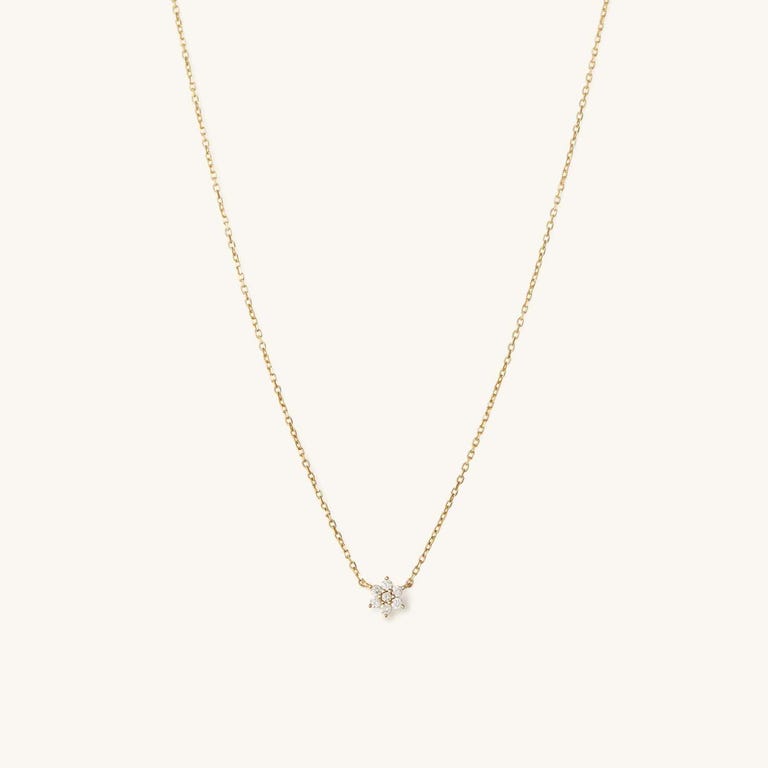 If you are looking for the perfect gift for your mom or best friend, this necklace will be an instant crowd-pleaser—not to mention it's on sale for under $350. The sweet floral design will be appreciated by everyone, whether they are building their jewelry box collection from scratch or consider themselves precious gem pundits.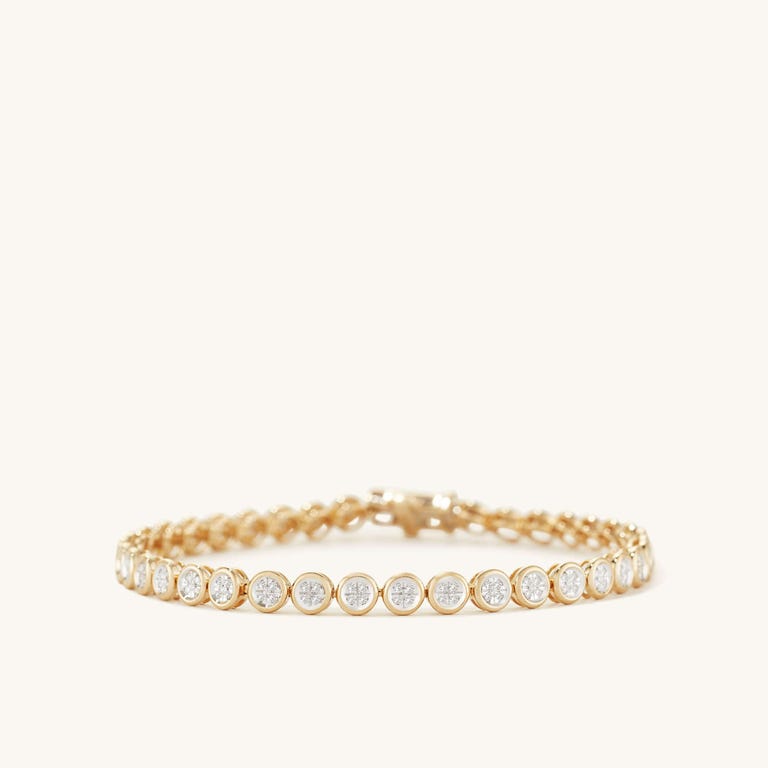 Mejuri
Micro-Pavé Diamond Rivière Bracelet
For a dash of understated elegance, reach for Mejuri's Rivière Bracelet. Made with micro-pavé diamonds, this option is a modern take on the typical tennis bracelet.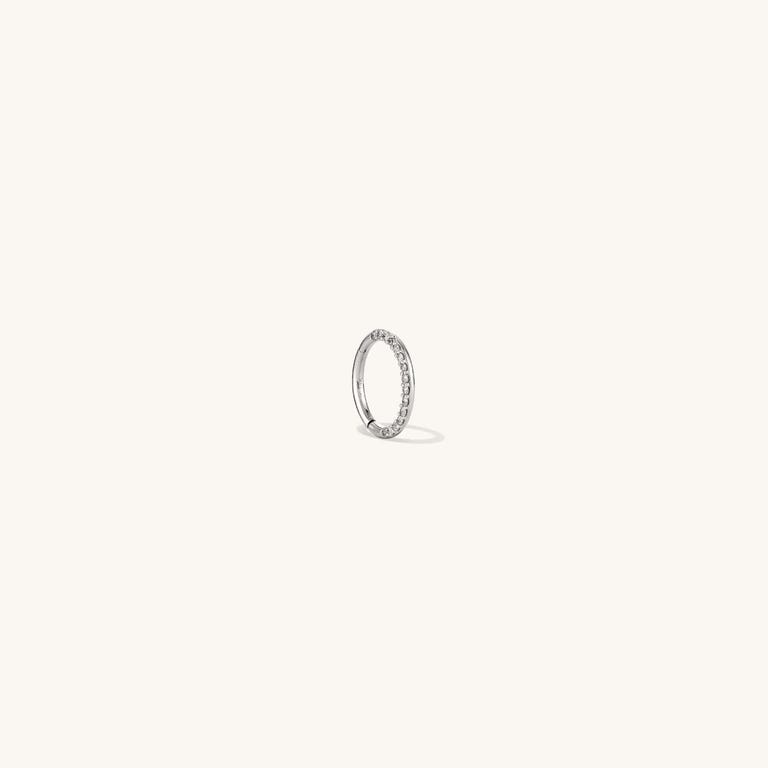 Mejuri
Cartilage Pavé Diamond Mini Hoop
Looking to get some serious bang for you buck? This individual cartilage hoop is bound to be your best bet. When paired silver jewelry, the pavé diamonds will deliver a subtle, barely-there shine.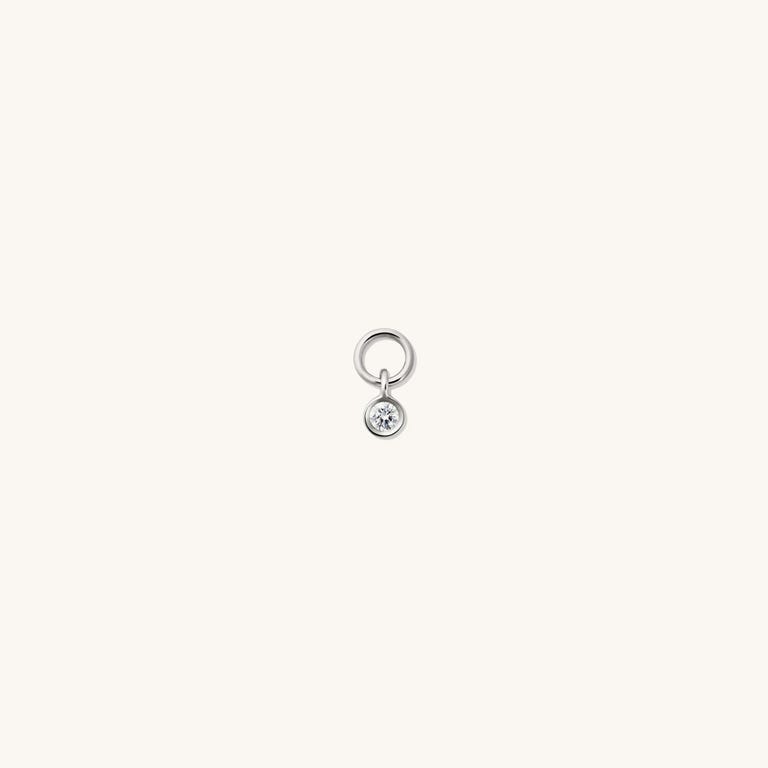 Mejuri
Single Mini Gemstone Hoop Charm
As the saying goes, the devil lies in the details. This simple charm will be a brilliant, blinged-out addition to your earring, bracelet or a necklace chain.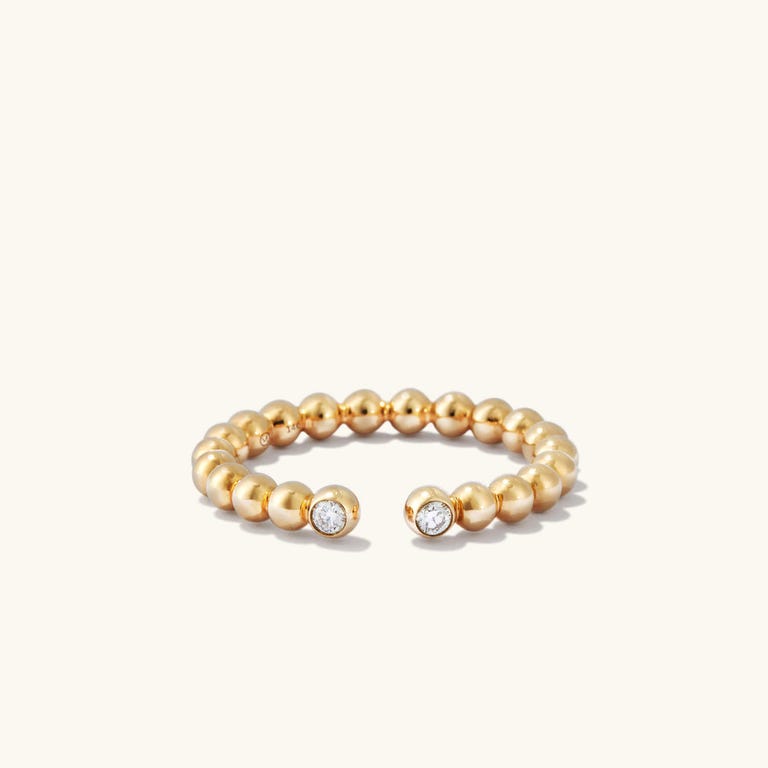 Mejuri
Bold Beaded Diamond Open Ring
Already have a typical diamond ring? Prepare to fall in love with this cool, beaded style. The two diamonds on this open-ended silhouette provide a pared-back shimmer.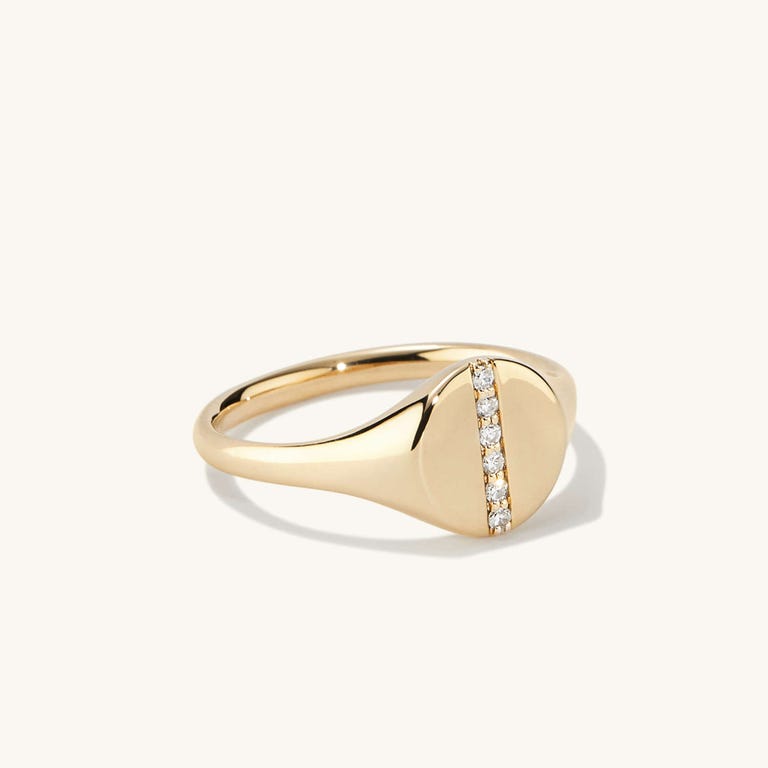 Mejuri
Pavé Diamond Line Signet Pinky Ring
Old meets new with Mejuri's signet pinky ring, which is available for under $300. Here, the timeless signet silhouette is offset (and modernised) with a slim line of diamonds. Pinkies up!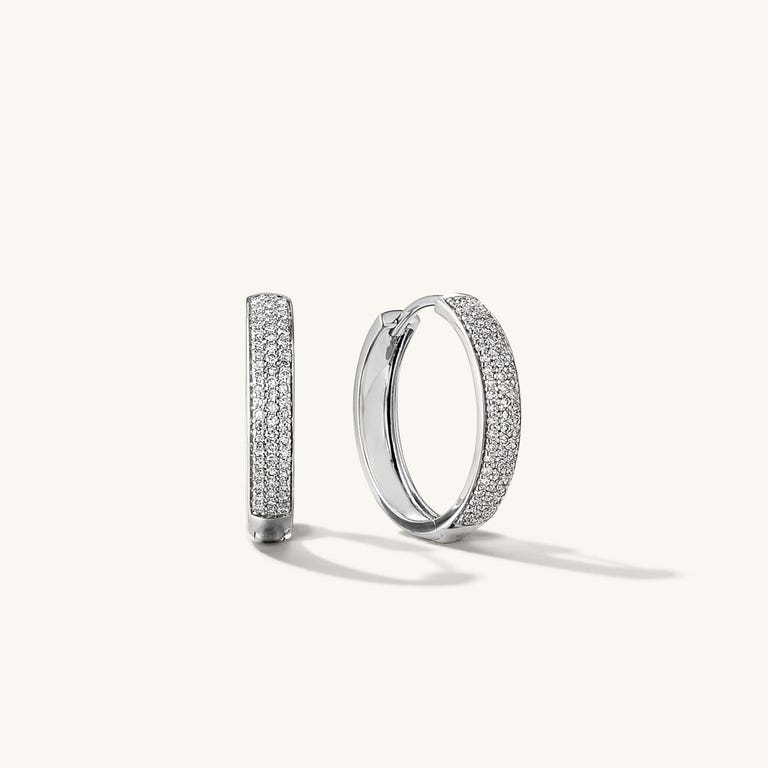 Mejuri
Pavé Diamond Bold Medium Hoops
Calling all maximalists: Embrace that more-is-more aesthetic with these medium-sized hoops. The smattering of pavé diamonds will give you permission to shine at full wattage.
This article originally appeared in Harper's BAZAAR US.